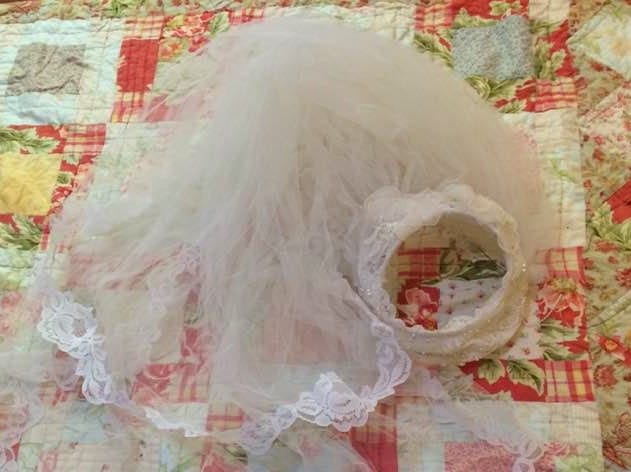 After almost a month we're back. I made the decision to lay off the male half of this gruesome twosome after the sudden death of his father in Paris. On an ironic note another family member said that the death was from COVID 19, not the various thing the male half was saying. Ironic because his wife has been saying that the illness is not a big threat, it's overblown hysteria created by the media. Now, at least, she has finally shut her yap about all things COVID and returned to marry and have kids.
Last time we looked at this marital train wreck it is here. He was making his wife, his very critical, unbending, demeaning wife, his accountability partner. Very bad idea.
Now the Pearls, Michael and Debi Pearl, get inserted into this hellscape of a relationship.
"I made my changes and by some miracle Wife found "Created to Be His Helpmeet." She says, "Debbie Pearl spanked me."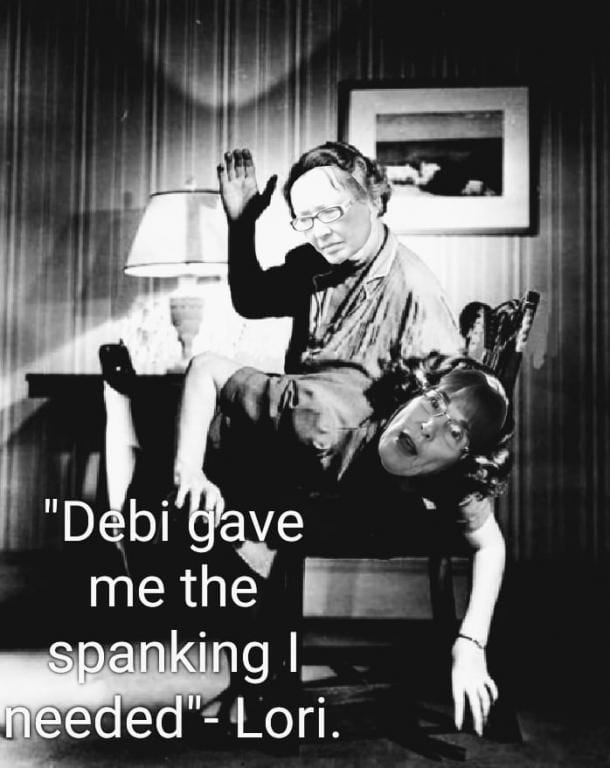 "All she thought was so true now looked like so many lies she had repeated long enough that they had become her friends. Debbie clearly showed her that her lack of joy, and her frowns, her lack of showing him her love with great intimacy and active participation in sex were all sins."
It is immature to take your bad moods out on other people. Decent folks do not do this, but most decent people are not the emotionally walking wounded either. Not talking about that thing so popular in Quiverfull, faking all your reactions, just not being an ashhole to those you supposedly love.
I don't know if I would call that type of deep seated dissatisfaction "sin" Instead, it sounds like someone that who just simply married the wrong person, stuck in a frustrating mismatch or has some sort of mental health issues going on. A little therapy needs to happen with the right therapist, someone that will help you have clarity on the core issue. You stay in therapy until you can see your way forward, whatever that might be.
One exception to all of this. If there is abuse, mental, emotional, financial physical, verbal abuse. You go, you pack your kids and your suitcase and you go. Abusers never stop, no matter how much they may claim they will, and whatever flowery sentimental words they use to keep you in the relationship. They escalate always.
Taking the words of another hyper abusive couple like the Pearls into your own relationship that the husband admits is rife with verbal abuse, is never a good idea.
"Her demands for change that irritated her so when he did not comply, all of the sudden felt so wrong for a wife who now wanted to please Jesus, by pleasing her husband, and submitting to him in everything. Lori came to me and apologized for what she said was "ruining so many potentially good years of marriage."
Whoa! I have to compliment the wife here, apologizing directly to your spouse for years of abusive behavior, or even just plain old vanilla jerkishness, is not easy. It's a humbling experience that actually can improve the marriage. But, be careful of your motivations. If you just desire to rid yourself of icky feelings, without change, you're taking a very narcissistic action If you are doing it out of sincerity, and you feel compelled to made changes that's an entirely different and positive thing.
It took me a lot of work to help her stop beating herself up over it and instead focus with me on our glorious future together. Both of us were at fault, and assigning blame was a worthless exercise when all those sins were already forgiven on the cross. We had hope for the future and that is what mattered most. Now we must focus on the results we want together."
The above emphasis is mine. It jumps out at me. Here's the question: How many of you who are married look at each day as focusing on your "glorious future together" instead of the day to day slog we all must do? Sure, we all hope that there is something very good coming in the future, but this just strikes me as so off.
This is a feature, not a bug of complementarian marriage, endure the worst garbage because the future will be better, and, by extension you'll earn heavenly brownie points. If I had a dollar for every person in my old church that told me I was earning enormous jewel crowns in heaven for staying with my depressed spouse I could buy that mink fur lined hot tub I talked about a couple of weeks ago. I would have gladly traded any amount of golden ruby and emerald encrusted diadems and consigned myself to literal hell to have affected a lifting of my husband's depression.
That pie in the sky heavenly glorious future thinking is both childish and cruel. Endure hell here because heaven is going to be even more heavenly. The very last thing someone dealing with marriage issues needs to hear is that their suffering has some sort of heavenly purpose. Genuinely the kindest thing you can say or do if someone you know is suffering for any reason is to say very simply, "I'm so sorry." That's it.
Today we only covered one paragraph of the husband's screed, but it may be the most toxic of them all. I still feel so sorry for this duo, settling for a miserable abusive marriage no one should have to endure.
Part 1 ~ Part 2 ~ Part 3 ~ Part 4 ~ Part 5
Stay in touch! Like No Longer Quivering on Facebook:
If this is your first time visiting NLQ please read our Welcome page and our Comment Policy! Commenting here means you agree to abide by our policies but our main rule is this – Do not be a dick!
Copyright notice: If you use any content from NLQ, including any of our research or Quoting Quiverfull quotes, please give us credit and a link back to this site. All original content is owned by No Longer Quivering and Patheos.com
Read our hate mail at Jerks 4 Jesus
Watch our goofy rants on YouTube and the bad Biblical advice of Dori Dalexander.
Check out today's NLQ News at NLQ Newspaper
Contact NLQ at Suzanne.calulu@gmail.com
Comments open below