Note – see our recent coverage on this matter starting with the most recent post:
– Fr. Pavone: 'I don't have the baby, don't know when baby will be buried' Click here for more.
– Priests for Life's Fr. Stephen Imbarrato joins Fr. Pavone in criticizing bishops and those who have disagreed with Father Pavone's actions, rejects condemnation of Father Pavone's actions. (Update: Fr. Imbarrato feels 'attacked'.) Click here for more.

– Victory or deceit: Father Frank Pavone Removes 1 of 2 Videos of Dead Baby on Altar for Trump – also removed his 'apology' video. Update: All videos have been removed! Click
here
for more.
– Fr. Frank Pavone: Thank me, for "today is a great day for America and the Church"; Rebukes Bishop. (Statement by Priests for Life) Click
here
for more.
– Diocese of Amarillo Slams Father Frank Pavone and Priests for Life, Opens Investigation (Statement) Click
here
for more.
– Father Pavone's action was so ridiculous, Snopes.com was asked to verify it. Have they stored Baby Choice for years? We believe so. Click
here
for more.
– In qualified apology, Father Pavone asks us to reach out – we did and didn't hear back… – Oh, and the videos are still up. Update: the first video and apology have been removed! Click
here
for more.
– Breaking: Fr. Frank Pavone defends sacrilege: "The issue is not how I'm treating a baby." Click
here
for more.
– Adoring Trump: Fr. Frank Pavone uploads second video with body used as prop. Click
here
for more.
– Did Father Frank use a dead body or a crafty image of one? Priests for Life responds. Click
here
for more.
– "Father Frank, Live!" on Facebook: Using the Dead to Elect Trump? Going too far? (Disturbing images; Update on body, Priests for Life.) Click
here
for more.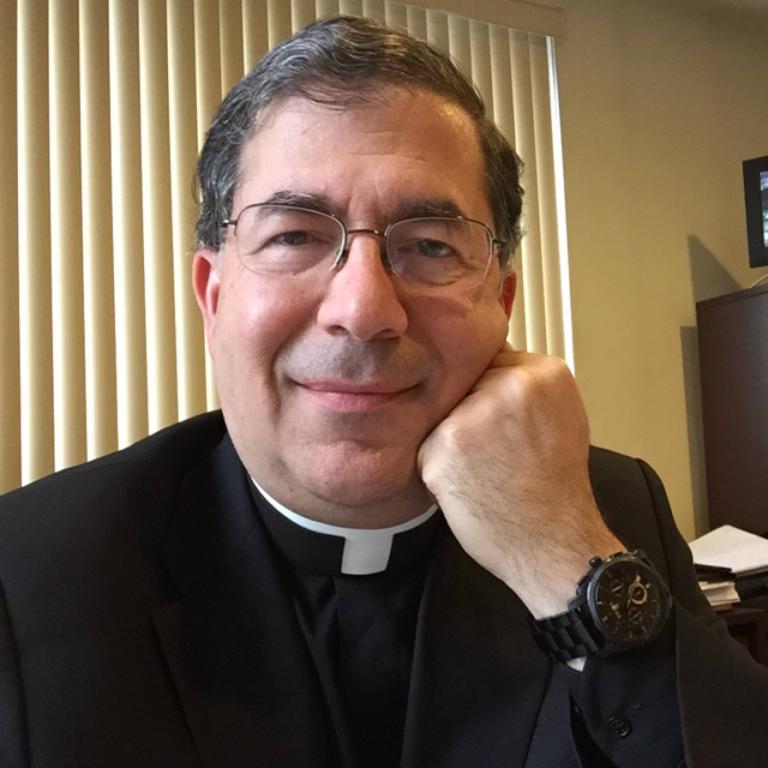 This is a draft summary and timeline of the origin of the Child's body used in Father Pavone's Facebook Live videos we've been reporting on, all per Pavone's words or media reports seeming to quote Father Pavone.
Between dates, there are comments in italics – these are my own.
6 November – "child has been placed to rest", Pavone said his funeral, "obtained the body through a pathologist who entrusted it to us for burial…" (via the Youtube video since removed.)
"placed to rest" does not seem to mean buried, funeral has been said.
6 November – "body was entrusted to us for burial. This baby rests in a nearby memorial chapel" (via the Facebook Live video).
Perhaps "placed to rest" means "rests in a nearby" chapel – if so, how long has the child rested in the near chapel, where did the child come from, how long was the child's body at the location prior to Pavone's, etc., and when was the child aborted?
7 November – "I've been providing funerals and burials for these children for decades" (via your e-mail to Renew America).
No mention of memorial chapels, laying to rest, or being placed to rest – nor is their mention of the exact fate of this particular child's body.
7 November – we asked Priests for Life via e-mail (and received no reply): "A) has the child had been buried and then disinterred? B) who gave him permission to do this? C) how is this in line with the theology of burial as an act of mercy and a sign of respect (cf. CIC 1176.2, CCC 2300)?"
7 November – we asked Priests for Life via e-mail (and received no reply): "Would you happen to know about when the child in Father's video lost his life through the termination of pregnancy? How long has the child been in the PFL memorial chapel? When will the child be buried? Once buried, are children received by PFL ever disinterred?"
8 November – "I've already celebrated that baby's funeral, that baby is, is already, uh, laid to rest… we're taking care of them rather than letting them be thrown in the garbage" (via Apology video, since removed).
Was a second funeral celebrated – one prior to 6 November's video, one after? What does "laid to rest" mean here? Does this mean buried? If so, was the child disinterred once, or multiple times? Does this mean stored and preserved in formaldehyde – how is that resting? When will/was the child buried, if ever, if one, two, or several funerals were said and done.
8 November – Snopes reports that PFL said baby's body is "located in a room that is sometimes used for Mass at the organization's headquarters in Staten Island, New York. The Priests for Life group originally performed a funeral service for the body, which is preserved in formalin and normally kept in a memorial chapel.
Okay, funeral took place and now the baby is stored in formalin in a memorial chapel – denied burial. But, the body was "entrust to" PFL for burial, so what happened? When did they receive the body, say the funeral, and intend to perform a proper burial?
8 November – from an exclusive interview, the Daily Mail reported, "the priest claims to have been given the remains of the fetus, which he says was aborted in the second trimester, by a pathologist who wanted it to receive a proper burial. While he claimed he was planning to hold a funeral service for the deceased child, Pavone said he felt compelled to show the reality of abortion, 'because in this election we have to decide if we will allow this child killing to continue in America or not.' […] Pavone… added that if he had not given the fetus a funeral and cemetery crypt, it would have ended up 'in the garbage.'"
So you're sticking to the pathologist wanting to give the child a burial, say you wanted to hold a funeral service – did you? – but, instead, turned the body into a Trump mascot. Yet, you say you gave the child a funeral and a cemetery crypt? Like, what, gift certificates for a funeral and a crypt that the child can only cash in at your convenience? What do you mean by having given the child a crypt? You placed him in one? What do you mean by 'crypt'? You gave the child a funeral? When, how many? When you say funeral, what exactly are you calling a funeral?
8 November – Per you, Father Pavone, according to America Magazine you "had received the human remains from a Protestant minister who had acquired it from a pathologist. He said that he celebrated a funeral Mass for the body before burying it. According to Father Pavone, burying fetal remains has become part of his anti-abortion ministry."
Now a protestant minister comes into the story. Pathologist -> protestant minister -> Father Pavone. First, what are each of these persons doing with a child's remains and not burying the child? Wait, there's more! You told America that you had "celebrated a funeral Mass" before "burying it"? Please correct America, they must have misheard/misread you as they reported "burying fetal remains has become part of his anti-abortion ministry."
8 November – You told CNS the pathologist received the child's body from an abortion clinic, who gave the child to the protestant pastor, who came to you, and then you "both arranged to honor the child with a viewing," he said. But the viewing was a very public affair. By Election Day, it had been viewed 707,000 times. Father Pavone said he has apologized to those who were offended and has posted an apology but has not taken down the video."
What happened to a funeral or burial? A viewing? That's all? After seven separate mentions of burying and/or celebrating a funeral, now the child's body came to you for a viewing? And you called it honoring the child? There is no honor in being objectified, in being turned into a mascot for the Trump campaign by a Priest desecrating an altar. How long did you have this body before and after the viewing? You stored a child's body in a memorial chapel in formaldehyde for who knows how long – or the child's body was stored somewhere else, and there was no funeral or burial?
8 November – the Bishop of Amarillo slams Father Pavone's actions, opens up an investigation.
11 (or 12) November – The video Father Frank Live streamed onto Facebook and the follow-up 'apology' video were removed without explanation.
13 November – the video Father Frank recorded – perhaps as a rehearsal to his live streamed video – was removed from youtube. At this point both videos containing the body of the child and the third, an apology video, have been removed without explanation.
14 November – the National Catholic Register reported: "Father Pavone told the Register that the baby was temporarily entrusted to Priests for Life "through a Protestant pastor who obtained it through a pathologist who obtained it from an abortion facility." He said the pastor came to him to arrange for a burial service to be held, where people could see what had been done to the baby […] According to Father Pavone, he put the pastor in touch with a funeral home for burial. But the baby's body had not been laid to rest after the service, as Father Pavone revealed the minister reached out to him some time later. "As the election proceeded and intensified, he indicated to me that the baby was still under his auspices, so to speak; he had access to the body," Father Pavone continued. "We talked again about showing people again the reality of the aborted child, and so we did that." […] On the videos, Father Pavone said the pathologist "entrusted [the baby's body] to us for burial." However, Father Pavone told the Register he did not know when the baby would be buried. He said the body was out of his hands and back with the Protestant minister.
Father Pavone, just tell the truth! You bring up funerals and/or burials seven times. I've seen no public correction of, no replies to my emails asking to confirm, the reports that the child had received a funeral and burial. That is, you didn't even correct yourself. Was the child given a funeral? How many times? Why wasn't the child buried? You borrowed, used, misused, abused a body – for Trump? On an altar where the Eucharist is celebrated regularly, no less. Is this not objectification and desecration, if true? Why say the body was entrusted to you for a funeral and burial and flip-flop? Why not tell the truth from the beginning? How long is 'temporarily'? How was the body kept, and by who, during this time – and how for long? Preserving human bodies in formaldehyde, possibly denying burial, possible disinterring. For Trump? Mercy! You are being asked to tell the truth and to correct the wrong you have done to the child's dignity and to the community. You are perfectly capable of addressing the community – you do so often. Why allow – perhaps spread – such diabolical confusion? What excuse, what reason, what impediment do you have? The world is watching – Catholics and non-Catholics, alike! This child is not resting, nor could the child rest in your possession – this is hardly caring for a child – this is in no way honoring a child. And, yet, you defend yourself – as do other PFL leaders, clergy, and lay people – and point to the wrongdoing of others instead of yourself? This is scandal!
Please, dear friends, pray for this priest, his bishop, and all who might be connected to PFL. I pray that any impediments to his rational capacities are crumbled, that this man, this priest be healed. If this priest suffers not from disease, may he experience a deeper, more profound conversion in the spirit of Wisdom and experience God's merciful and restorative justice so that we may all come to the end of this glorifying the Lord for conversion, justice, truth, mercy, and love!
For the sake of his sorrowful passion!