We all get stuck from time to time, whether it's a creative rut, or a physical, emotional, mental, or spiritual one. But we don't have to stay there. If we are aware enough, we can use the power of magic and science to inspire a breakthrough to occur.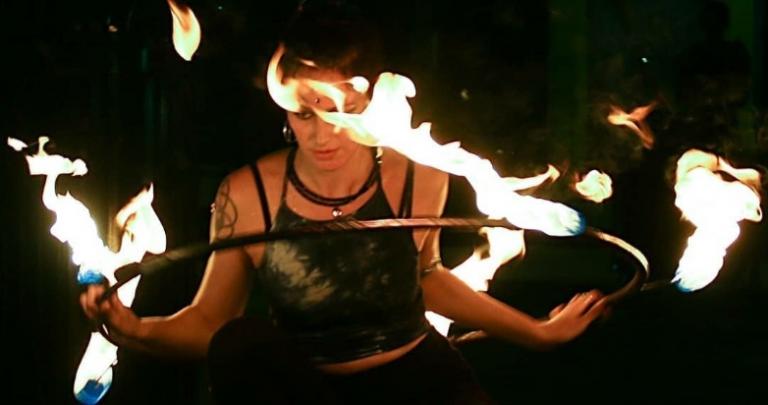 As a creative person, I've felt stuck several times. It can feel terrible because nothing you do seems to work. The more you try to work at the project, the worse off it can feel.
Fortunately, there are several ways to get around those feelings. I've gathered scientific and spiritual resources to assist you in case you're in need of a true breakthrough. Here are my tips and tricks to overcome the feeling.
Don't Identify with the Block
As all good pagans and witches know, it's important to watch your language. This is because we help create the world around us with our thoughts and words.
In other words, there's a big difference between saying "I'm stuck," and "I'm feeling stuck." Make this shift if you haven't done so already.
Shift the Energy
Think outside of the box. If your block is angry, try to be kind to it. If it is depressive, activate it as much as you can. Work with the opposite energy without making it forced. Think of it as an alternative therapy rather than another chore or some way you are "supposed to be." Take a witch walk to nowhere in particular and see what you find on the way. You might find a breakthrough or a eureka moment around the next bend.
Look At The Block Energetically
I designed this Breakthrough Meditation to help people experience an energetic visualization of their blocks. It was originally created for the Blessed Be Box New Moon in Sagittarius, but this meditation can be used for anyone anytime.
I believe meditation and trance are foundational skills that all pagans and witches should have. This meditation in particular helped me see the energy of the block for what it really was–an opportunity to step into greater power.
Restart Your Good Habits
I'm a fan of figuring out what worked in the past and trying those again. This can be especially helpful if you want to jumpstart your spiritual practice, but the same holds true for any block.
Do what worked before. Set the lighting the same way, use the same paints, listen to the same music–do whatever you can do to recreate good conditions. If that doesn't work…
Get Out of Your Head
One of the best ways to step over a rut is to get some true objectivity. Go to a movie in the theatre, see live art or a concert, go somewhere completely novel, or go on a magical vacation. These elevated and different experiences can help you gain objectivity.
Magic, Of Course!
One of the best ways to break through blocks is to create some kind of magic to inspire you further. This could take the form of a bottle spell, a sachet bag, snipping energetic cords, a magical bath, or any other magic.
Be Open To The Present
Sometimes, when we're feeling stuck, it's because we're not feeling it. Open yourself up to what you are really feeling in this present moment rather than what you are supposed to feel/do. You might be surprised–there may be new options right in front of you.
I hope you can blast through your blocks with a true breakthrough and find your way to the sweet spot of new inspiration.
May it be so.