Our family has moved. It was a crazy hectic summer as we sold our house and bought a new one about an hour north (not to mention also having a baby!)
I have to admit I was not a very regular atendee at any of the (multitude of) temples in my previous area. We were close to Silver Spring, MD, which is packed with Hindu temples. I want to get in the routine of visiting a temple regularly, particularly now that I have children to pass on the teachings to. I also want that sense of community that you get from a religious center.
So now that things are settling down a bit I googled and found that there is a temple about fifteen minutes from us.
I'm really excited to check it out and see what it's like. The website sounds promising. It has both Hindu and Jain worship and it has Bal Vihar classes, which is like Sunday school for the kids.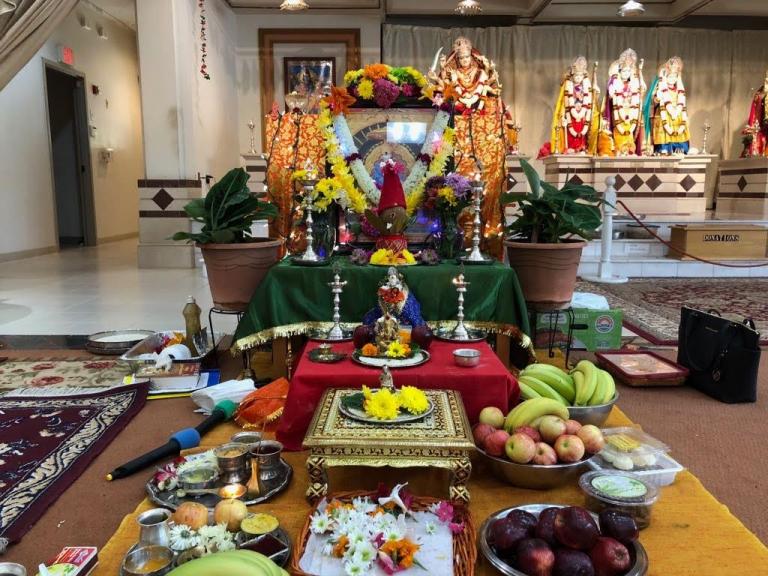 Moving to a new home has been an opportunity for me to turn over a new leaf. Not being pregnant is also helping. Pregnancy is so rough that I'm not able to do any of the things that make me happy and feeling productive. It feels amazing to have my energy and motivation back.
Each evening I've been putting the house to bed by clearing the kitchen counters, starting the dishwasher, doing laundry and picking up toys. It leaves me feeling so satisfied, content, and at peace that I'm sleeping better than I have in years (despite the newborn baby!)
Along with that I've been doing well at keeping on top of my calendar and schedule. I've been learning about "bullet journaling" too. So all that is to say that one of the habits that I want to develop is going to the temple once a week. So I'm going to pick a day and head over there next week. I'll let you know how it goes!