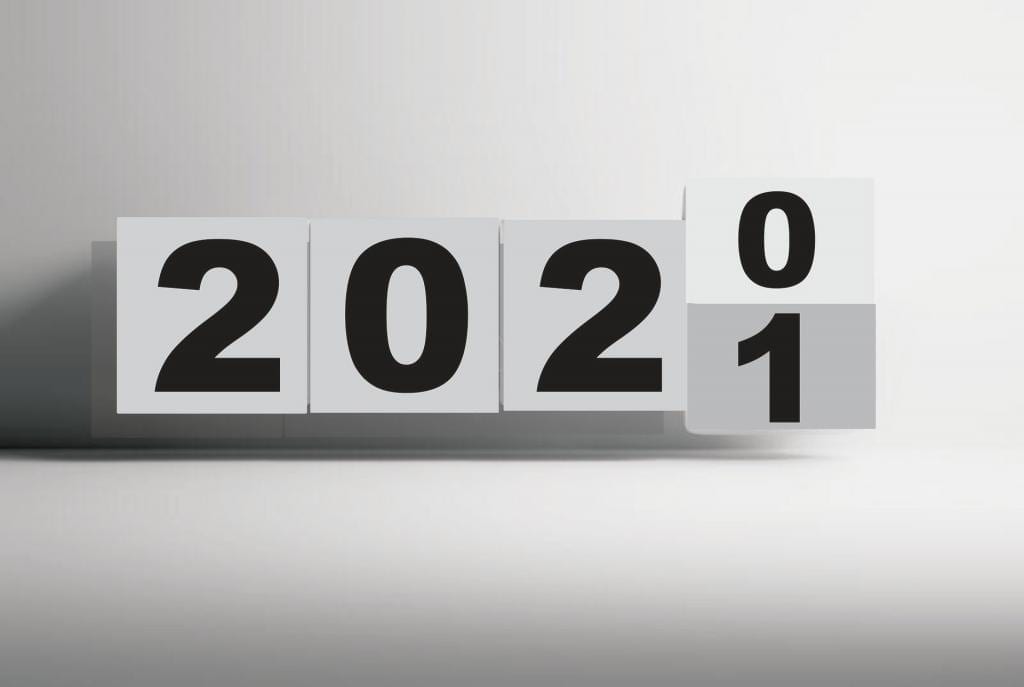 I don't think many of us will be sad to see the back of 2020. Many of us had high hopes for the year. My own review of 2019 and looking forward into 2020 looks a bit cute looking back on it as this turned out to be a really hard year. I did quote a Bible passage which has surely been highly relevant for many of us:
Come now, you who say, "Today or tomorrow we will go into such and such a town and spend a year there and trade and make a profit"— yet you do not know what tomorrow will bring. What is your life? For you are a mist that appears for a little time and then vanishes. Instead you ought to say, "If the Lord wills, we will live and do this or that." (James 4:13-15, ESV)
Which of us has not had to change their plans this year? Some of us have lost businesses or become unemployed. Others have learnt how to use Zoom and to work from home.  Children have missed months of school. Family holidays have been cancelled. Christmas gatherings have also fallen foul of new tier rules here in the UK as we deal with a more rapidly spreading  variant of COVID19.
To be quite honest, when you look back at the year perhaps the best place to start is by gratitude that we made it through the year alive. Many did not. And many more of us would have died  if COVID19 had been more infectious (as unfortunately it seems the new variant discovered in the UK is) or deadly to a higher proportion of those infected (such as both previous coronaviruses SARS and MERS were, or for that matter Ebola).
There were times this year when I feared I would not be alive by Christmas due to my damaged immune system.  I have also felt the need to move out of my family home for safety because suddenly my health worker wife and five active mostly adult children seem like potential sources of this new plague to me. It has not been easy to be apart and I know that we are far from the only family to have found this year posed huge challenges to relationships. I am thankful for having been able to spend many months living safely "shielding" with my parents and spending so much time with them has been one of the blessings of the year.
This year I reached the two year anniversary of starting chemotherapy and three years since my diagnosis of blood cancer. I am blessed to continue to be in remission. But I have continued to be unable to work due to fatigue which has persisted. It is hard for those who have not experienced this to understand how difficult it is so I feel for those readers who also suffer in this way. Even during a rigorous lockdown I have suffered with infections including a cold virus that I have not been able to shift for months, as well as bacterial sinus infections and a hospital admission with an infectious exacerbation of asthma.       My health continues to be a concern, but I am very aware that many people experience much worse.
Two of my closest friends, Nicholas and Emily Manyumbu have this year felt called by the Lord to move to Zimbabwe where Nick grew up and even though I have not seen them in the flesh much this year I have keenly felt their loss. Friends and family are so important. Fortunately wifi exists in Zimbabwe and so we will be able to stay in touch and as they both seek to further God's kingdom whilst there I will be able to read their progress on their new website.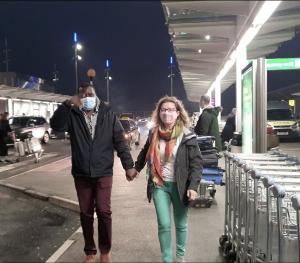 A year of Blogging
I shared this years's most widely read articles from this blog a couple of days ago. You can read those articles you missed here:
It is no surprise that my most popular post addressed Covid, and crucially the need for us to be truthful about it. In an age of conspiracy theories, fake news, and "alternative facts", and in a time of such uncertainty the search for truth has never been more important.  For those of us who are Christians and therefore believe in Absolute Truth, the scientific method should not feel alien at all.
"Without Christianity, and its emphasis on truth at all costs, science would never have come about."

Jordan Peterson Talking with Dave Rubin, May 5, 2017, the Rubin Report.
I have had members of my family get quite sick with COVID19, and friends of mine have been bereaved by it. So I have no sympathy for those who are COVID deniers, or who are antivaxers. So my most visited post urged Christians to stop passing on lies about COVID19: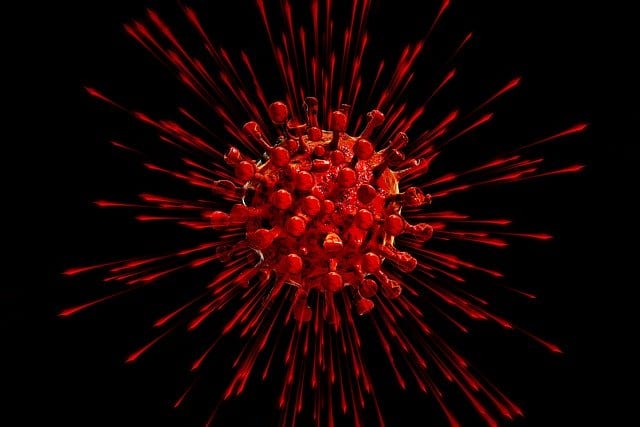 Coronavirus has been a major subject on the new Blood Cancer Uncensored Website which I started during the first lockdown, since it is of particular relevance to those of us with blood cancer. For those with blood cancer who report symptomatic coronavirus infection as many as 30-40% of us will die of it.  I am pleased that I have been able to reach out with hope to others suffering from Blood Cancer and the website mixes good quality information, with personal reflections, and at times we even speak of the huge difference having a faith has. I have made some friends through the site and have felt personally supported by them during periods this year where I felt really quite low, lonely and isolated.  Here is a list of the most popular posts from that new site, several of which will be of interest to those who do not have blood cancer:
Response to Racism
Who could forget the dreadful video of what I could only describe as an evil racist murder.  I was pleased that this personal reflection I wrote seemed to resonate with a number of people.  It is too easy for us to dissociate ourselves from the worst examples of racism and so avoid the responsibility we each have to do something about our own racism which can still find a subtle home in our hearts:
Political Division
On both sides of the Atlantic there has been way too much political division the last few years. As I write the hope is that here in the UK we may leave  the angst about Brexit behind us now we have signed a free trade deal with the EU. In the USA the divisions at the moment seem stronger than ever.  I wrote a reminder that if it was aimed at the UK would have spoken about the Conservatives and the Labour Party:
What Jesus Wants from us
As I reviewed the year on back on this Patheos blog it is clear that I have been mostly blogging about two subjects.  The first is concerning how Jesus wants us to live, and in particular how he wants us to pray.  Here is a summary article which links to all this years articles on that subject:
The second subject, inevitably,  has been suffering and the lessons I continue to learn from my journey though ill-health.  You can see all the suffering articles here, or the following article is a good "jumping on" place:
Another helpful article which includes two short videos from psychologists I have found so helpful focusses on how to help other people who are going through a difficult time.  Telling someone to "be positive" can be one of the least helpful things to say:
As I said at the beginning, this year has been a hard year for almost everyone.  I recorded a few interviews this year but perhaps the one that felt most topical and relevant was with a long standing friend of mine who has taken the lessons she has learnt through a lifetime of hardship and become a counsellor. I hope this video may inspire you to feel brave enough to reach out to a friend, pastor or professional for the support you need:
Coping with life's challenges – the role of friends and therapy
As I was looking though the list of the most visited articles from , I noticed that several articles I had written in previous years continued to be popular this year.  I hope that several of these will have helped people cope with the difficulties that the global pandemic and economic crisis has caused. I offer this list for anyone who may not have seen these articles before in the hope they may help you too.
We grieve, but not in the same way as those who have no hope
Top Bible Verses Explained: Proverbs 3:5-6 – Conditions for Guidance
Should a Christian go to counseling with a secular therapist?