"A Generation of American Men Give Up on College," read a widely-shared headline last month in the Wall Street Journal. That seems overwrought, but it's surely newsworthy that there's now a 60/40 split in favor of women among American college students. Journal reporter Douglas Belkin predicted that it won't be long before it's a 2:1 advantage for women, even though they account for only 49% of the college-aged population and despite a kind of "tacit affirmative action for boys" being practiced at universities like Baylor.
As Belkin noted, the phenomenon has been developing for about forty years, yet it would have been unthinkable in the mid-20th century. When the U.S. Department of Education published its "statistical portrait" of 120 Years of American Education in 1993, about 55% of American college students were women. It had been only fourteen years since women overtook men in that demographic. In 1975 — the autumn I was born — the 55% share belonged to men. Men had outnumbered women 3:2 as recently as 1966.
The female/male gap is widest at private four-year schools like mine, Bethel University, where women reached the 62% mark two years ago. But early in our 150-year history, Bethel was characterized by a different kind of gender gap.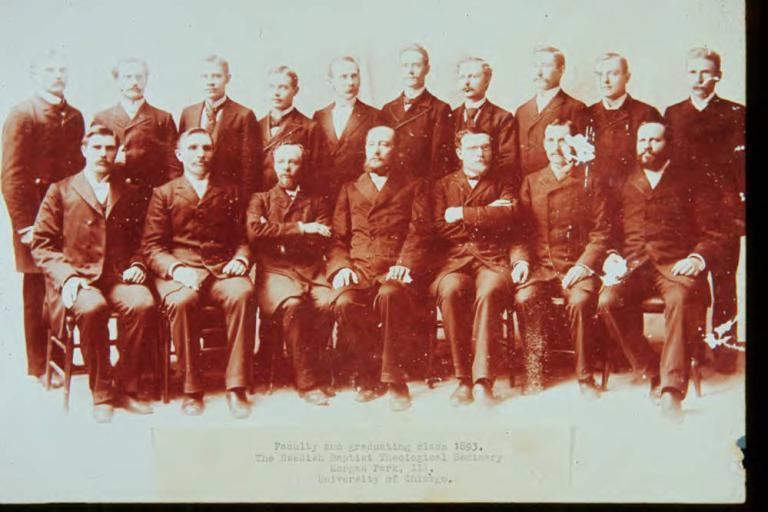 Founded in 1871, as the Swedish department of the Baptist Theological Union in Chicago, Bethel Seminary enrolled its first woman in 1879: Elizabeth Johnson, who was followed a year later by Anna Nelson. In 1884 the school broke away and rebranded as an independent seminary based in St. Paul, Minnesota. The announcement in the Swedish immigrant press emphasized that the school was open to both men and women. Two more of the latter group enrolled during the seminary's tumultuous years in St. Paul and then Stromsburg, Nebraska.
Minus founder John Alexis Edgren, the Swedish Baptist seminary returned to its original home in 1889, becoming a unit of the rebooted University of Chicago, which had admitted women since 1872. By 1912, women accounted for about 10% of the students in the graduate wing of the university's Divinity School. But in the quarter-century the Swedish Baptist Seminary spent in its second stint in Chicago, not a single woman is named on its rolls — either in the list of students and graduates compiled by historian Virgil Olson for the seminary's 75th anniversary history, or (as best I can tell) in the digitized records of the larger university.
I suspect that the absence of women from that chapter in Bethel's history reflects the influence of the seminary's conservative new leader, Carl Gustaf Lagergren. (More on him in a moment.) But in 1914, that theological school returned to St. Paul and merged with Bethel Academy, a secondary school that had always been coeducational. In the oldest yearbook held in our digital library, for example, two of the eight Academy graduates for 1909 are women: Clara Granbeck (a Chicagoan who was "especially attracted to the study of sciences") and Esther Haglund ("a smiling lass" from Kansas). The Academy closed in 1936; the following year, 52% of the students in the still-new Junior College were women.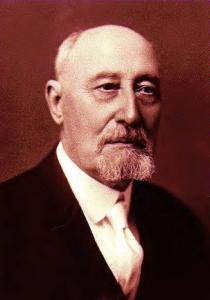 As were just under half of the Seminary's senior students in 1937 — but only one of them (Fern Rold) was listed as pursuing a theology or divinity degree. Most of the women studying for ministry at Bethel during the Great Depression were enrolled in the Bible and Missionary Training Course, which was just wrapping up its fifteen-year history. Established in 1922 to provide less specialized training for lay people, the BMT had come on the heels of Lagergren's retirement. "Nothing should give the suggestion that we were having a matrimonial bureau instead of a mission school," fumed the seminary dean. "Under any circumstances the feminine influence would be a hindrance to our brethren in their studies and work. This influence has already been noticeable, although it has come from the academy."
Though groundbreaking — not least because its longtime head was Esther Sabel, the first female faculty member in the history of Bethel Seminary — the BMT course reflected the limited ministry opportunities available to Bethel women. The full seminary course prepared men to pastor Baptist churches. (As I explained here earlier this year, Bethel didn't award an M.Div. degree to a woman until 1976.) The shorter Bible and Missionary curriculum trained lay workers for the home and foreign missions fields, where (single) women had some freedom to use their gifts in teaching and preaching. (Rold, an Iowan studying for a Th.B. degree in 1937, was in the middle of a thirty-year career teaching at a girls' school in Assam, India. Elizabeth Johnson, the seminary trailblazer, worked as a home missionary among Swedish immigrants in 1880s Chicago.)
Two of Bethel's most famous alumni from the first half of its history were women missionaries who died tragically. Academy grad Olivia Johnson succumbed to influenza in January 1919, while on furlough from her work in the Philippines ("Send three in my place," she legendarily said from her deathbed.) During World War II, former seminary student Signe Erickson refused to abandon her Filipino community and was executed by Japanese soldiers just before Christmas 1943.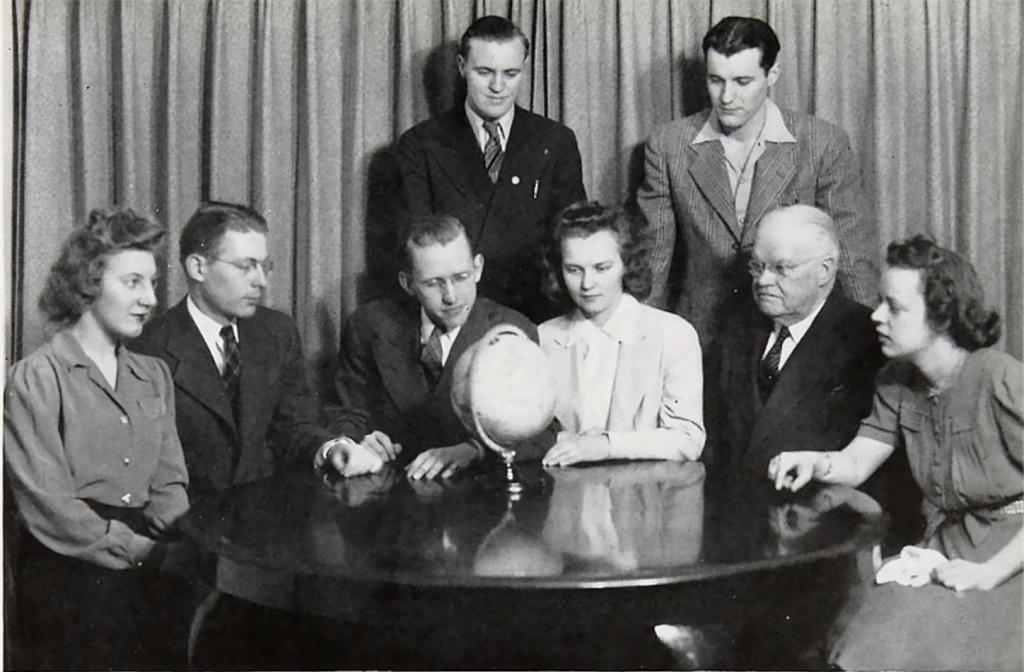 Five years after Erickson's martyrdom, Bethel welcomed its first college seniors to campus. At a time when G.I. Bill benefits led WWII veterans to flood such colleges, it's not entirely surprising that the first ten graduates were all men, led by student body president Roy Dalton, later to become a much-loved history professor. The junior class that year was just 25% women — about three points below the national average. By the time Bethel College was fully accredited, in 1959, men still outnumbered women 2:1 in the senior pages of the yearbook. (There too, Bethel was a bit behind the rest of the country, but well ahead of my graduate alma mater, which only welcomed women to its undergraduate college in 1966.)
According to Dan Nelson, Bethel's chief information officer, the balance swung back in favor of women in the mid-1960s, reaching 55% in the middle of the Vietnam War and holding there for at least two decades. The shift in favor of women accelerated during the presidency of George Brushaber (1982-2008). By the start of the 21st century, women at Bethel had cleared the 60% threshold that now exists more generally in American higher ed.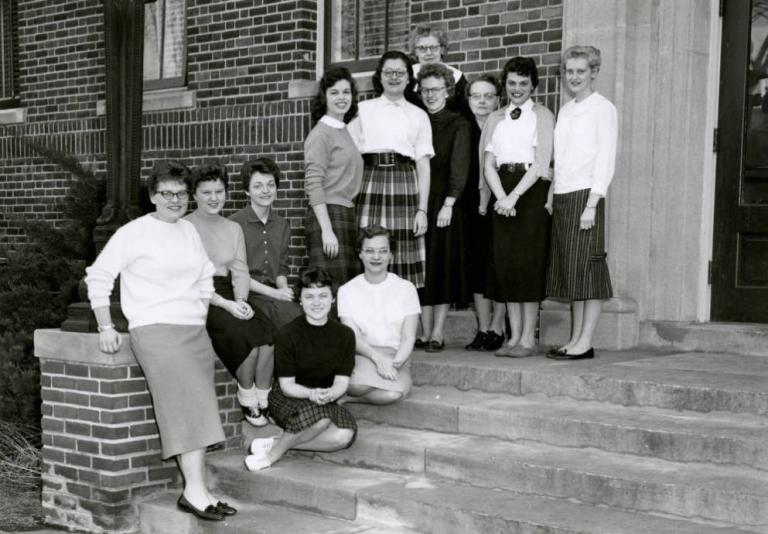 I'd be curious to hear from readers who attended Christian colleges and universities if Bethel's version of this story sounds familiar. And I'd welcome any speculation about the reasons for the shift. For while I'm sure that we're more like our secular peers than we like to admit, subject to the same trends reshaping all of higher ed, I also suspect that there might be some distinctive factors at least partly responsible for our gender gap.
In his WSJ article, Belkin is less interested in what attracts women to college and more concerned about what keeps men away — suggesting causes as diverse as fatherlessness, video game addiction, and "anti-intellectualism." And he doesn't address religious differences.
So as I look at my own institution, part of me wants to make much of the fact that a significant majority of evangelicals (55%) are women, almost the inverse of the "nothing in particular" demographic. And in his response to the Journal piece, Christian higher ed scholar Perry Glanzer emphasized the loss of a moral vision for masculinity.
But I wonder if something else is going on. What if Bethel's historic gender imbalances — first, towards men; more recently, towards women — aren't one more effect of the instrumentalism I've been describing in recent posts?
We're a long way from the time when Bethel was created to meet the religious needs of Swedish Baptist churches that rarely gave the pulpit to women. It now serves primarily as an instrument for employers seeking trained professionals. As it is throughout American higher education, Business is our most popular major, and it typically graduates more men than women. But what's more distinctive of Bethel is its emphasis on preparing what our longest-serving president, Carl Lundquist, called "seriously service motivated" students who "go into helping professions of all kinds where they have maximum personal relationships…" Historically, the list of "helping professions" has featured professional fields dominated by women, such as preK-6 teaching (accrediting that program was one impetus for Bethel's post-WWII shift to a four-year model), nursing (established as a bachelor's degree program in 1980), counseling, and social work.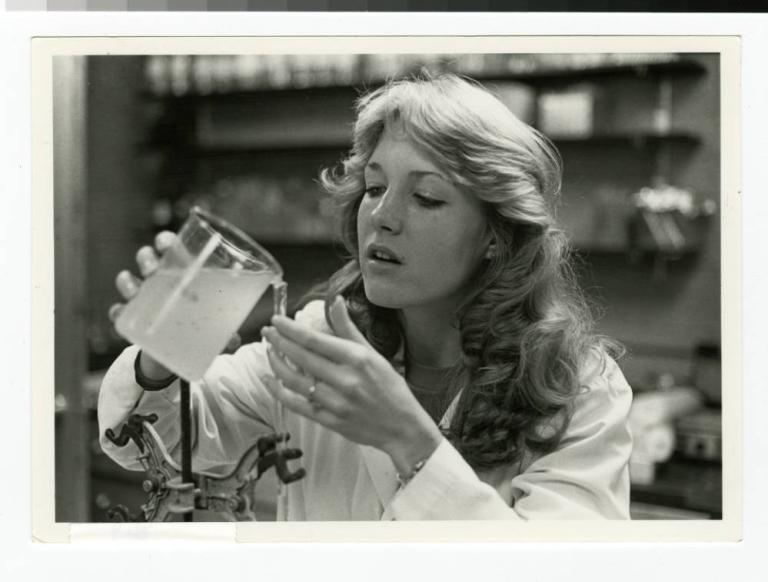 I don't have a great way to test how much this is what's driving women's enrollment at Bethel. But I did go back through the last ten years' worth of our reports to the Department of Education's IPEDS database, to look at women's share of graduates from a series of professional, STEM, and humanities majors. It's not a perfect system — double-majors are double-counted, and I had to leave out some majors that either didn't map neatly onto IPEDS' typology or had a couple of hard-to-explain numbers. But to give you all something to chew on, here's what what I found:
MAJORS GRADUATING MOSTLY WOMEN — FAR ABOVE THE COLLEGE AVERAGE
Social Work (92%), Elementary Education (91%), Nursing (90%), Spanish (82%), Psychology (78%), Reconciliation Studies (76%), Art/Design (75%), English (75%)
Note: that cluster of programs accounts for 43% of all graduates from 2010 to 2019.
MAJORS GRADUATING MOSTLY WOMEN — NEAR THE COLLEGE AVERAGE
Music (66%), Communication Studies/Media Production (64%), Athletic Training/Exercise Science (56%), Biology/Biochemistry (56%)
MAJORS GRADUATING FEWER WOMEN THAN MEN
Political Science/International Relations (49%), History (46%), Business/Accounting (44%), Mathematics (41%), Philosophy (28%), Physics (15%)