Every Halloween for several years, I have posted something that is oriented to horror, weird fiction, or the supernatural, preferably with some direct relevance to religious history (which is never actually that hard to connect). Here, I offer one historical case study at length, and I think it is a really impressive ghost story. I will also offer links to quite a few very diverse posts I have done here over the past decade.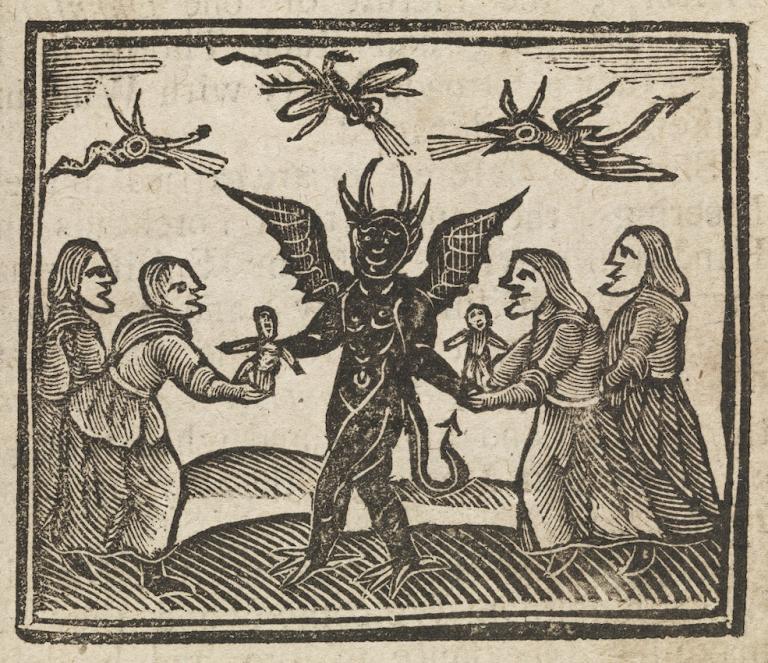 Some of my posts have concerned particularly effective works of horror or ghost fiction, including Walter de la Mare's "All Hallows" (1926), one of the all time greats.
Although it is not usually classified as a horror story, Gene Wolfe's novel Peace really does fit that category very well, the closer you read it, and in that post, I record a real discovery I made about the work's origins.
I have posted on several of the finest authors of horror and weird fiction, such as Arthur Machen, and inevitably including H. P. Lovecraft.
One of the finest horror authors ever was M. R. James, and I use one of his stories to illustrate how Bible translation offered terrific opportunities for weird or supernatural fiction, creating really frightening beasts of all kinds.
I have posted on a truly scary poem, namely "The Ballad of the Mari Lwyd," published in 1941 by Wales's Vernon Watkins.
The godfather of all vampire fiction is the eighteenth century Benedictine Dom Augustin Calmet, whose writings I discussed at length here, with lengthy quotes.
I did quite a few posts on the subject of Folk Horror, which are listed here. Witchcraft is a dominant theme throughout.
I have posted on various supernatural or horror films, including The Witch (2015) and the wonderful Korean production The Wailing (2016), which I described as the perfect Halloween film.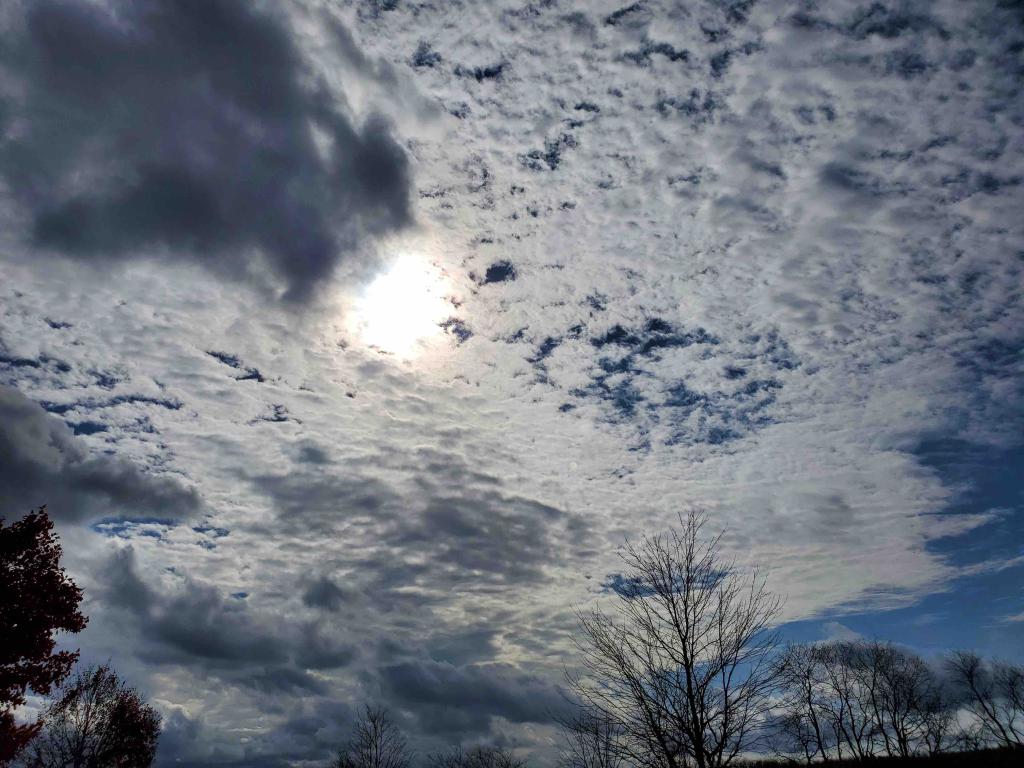 The Haunting of Katherine Bowen
And finally, my full-length story.
Yes, this was technically a scholarly study I wrote about a seventeenth century scandal revolving around "Infidels, Demons, Witches, and Quakers" but it includes some accounts that make for very appropriate seasonal reading. Here is the story. Henry Bowen was a Puritan soldier in seventeenth century Wales, who is campaigning in Ireland. He has developed a very radical and skeptical system which might or might not constitute outright atheism, which was of course regarded as a total blasphemy by the Puritan standards of the time. Meanwhile, back in Wales, his faithful Baptist wife Katherine Bowen keeps receiving terrifying apparitions of her husband, or perhaps of a demon preparing to be that individual. With its spectral apparitions, the case reads uncannily like many witchcraft affairs of the time, and it is always on the verge of developing into one. The whole question of such "spectral evidence" was at the heart of the later Salem cases in New England.
For early commentators on the story, notably the great Puritan Richard Baxter, the story was doubly valuable in combating skepticism and atheism or infidelity. From a pious perspective, Bowen's skeptical beliefs had opened his family to demonic assault, and at the same time, the documented reality of the hauntings proved that such supernatural incursions could and did occur. Baxter, who records the case, offers several accounts of these apparitions, and I think they would make a stunning horror film. A modern audience might find them all the more effective because they are told throughout from the perspective of the women characters. A strong theme of domestic abuse and neglect runs through the story.
The first account begins in December 1655, when Bowen was away in Ireland. His pious wife, Katherine
was very much troubled one night with a great noise, much like the sound of a whirlwind, and a violent beating of the doors or walls, as if the whole house were falling to pieces: and being in her chamber, with most of her family, after praying to the Lord (accounting it sinful incredulity to yield to fear), she went to bed ; and suddenly after, there appeared unto her something like her husband, and asked her whether he should come to bed. She, sitting up, and praying to the Lord, told him he was not her husband, and that he should not. He urged more earnestly : — 'What ! not the husband of thy bosom ? What ! not the husband of thy bosom ?" Yet had no power to hurt her. And she, together with some godly people, spent that night in prayer, being very often interrupted by this apparition.
The next night, Mr. Miles (a godly minister), with four other godly men, came to watch and pray in the house for that night, and so continued in prayer, and other duties of religion, without any interruption or noise at all that night. But the night following, the gentlewoman, with several other godly women, being in the house, the noise of whirlwind began again, with more violence than formerly, and the apparition walked in the chamber, having an insufferable stench, like that of a putrified carcass, filling the room with a thick smoak, smelling like sulphur, darkening the light of the fire and candle, but not quite extinguishing it ; sometimes going down the stairs, and coming up again with a fearful noise, disturbing them at their prayers, one while with the sound of words which they could not discern, other while striking them so that the next morning their faces were black with the smoak, and their bodies swollen with bruises.
Thereupon they left the house, lest they should tempt the Lord by their over-bold staying in such danger, and sent this Atheist the sad news of this apparition; who coming to England about May last [1656], expressed more love and respect to his wife than formerly ; yet telling her, that he could not believe her relation of what she had seen, as having not a power to believe any thing but what himself saw ; and yet would not hitherto go to his house to make trial, but probably will e'er long, for that he is naturally of an exceeding rash and desperate spirit.
The "Mr. Miles" is John Miles, the pioneering Baptist leader, who had strong connections with Puritan New England.
Baxter then quotes another account of the same events:
About December last, his wife being in bed, a gracious, understanding woman, and one whom little things will not affright ; one in the likeness of her husband, and just in his posture, presented himself to her bed-side, proffering to come to bed to her, which she refusing, he gave this answer, " What! refuse the husband of thy bosom;" and after some time, she alleging Christ was her husband, it disappeared. Strange miserable howlings and cries were heard about the house, his tread, his posture, sighing, humming, were frequently heard in the parlour ; in the daytime often the shadow of one walking would appear upon the wall.
One night was very remarkable, and had not the Lord stood by the poor gentlewoman and her two maids, that night they had been undone; as she was going to bed, she perceived by the impression on the bed, as if some body had been lying there, and, opening the bed, she smelt the smell of a carcase some while dead; and being in bed (for the gentlewoman was somewhat courageous), upon the tester, which was of cloth, she perceived something rolling from side to side, and by and by, being forc'd out of her bed, she had not time to dress herself, such cries and other things almost amazing her, but she (hardly any of her cloths being on), with her two maids, got upon their knees by the bedside to seek the Lord ; but, extreamly assaulted, oftentimes she would, by somewhat which felt like a dog under her knees, be lifted a foot or more high from the ground. Some were heard to talk on the other side of the bed, which one of the maids harkening to, she had a blow upon the back.
Divers assaults would be made by fits ; it would come with a cold breath of wind, the candles burn blew, and almost out ; horrible screekings, yellings, and roarings, within and without the house sad smells of brimstone and powder, and this continued from some nine at night to some three the next morning, so that the poor gentlewoman and her servants were in a sad case the next morning, smelling of brimstone and powder, and, as I remember, black with it, but the Lord was good, Fires have been seen upon the house and in the fields; his voice hath been heard luring his hawks, a game he delights in, as also the bills of the hawks. … This continued so violent, that the gentlewoman was fain to withdraw to her mother's house ; but her husband coming over about some four months since, his confidence did not serve him to lodge at Lannelin, although we have heard nothing of trouble to the house since his coming over.
You can refer to my original post for more details of the case.
And I do claim the film rights. Can we get Toni Collette for Katherine?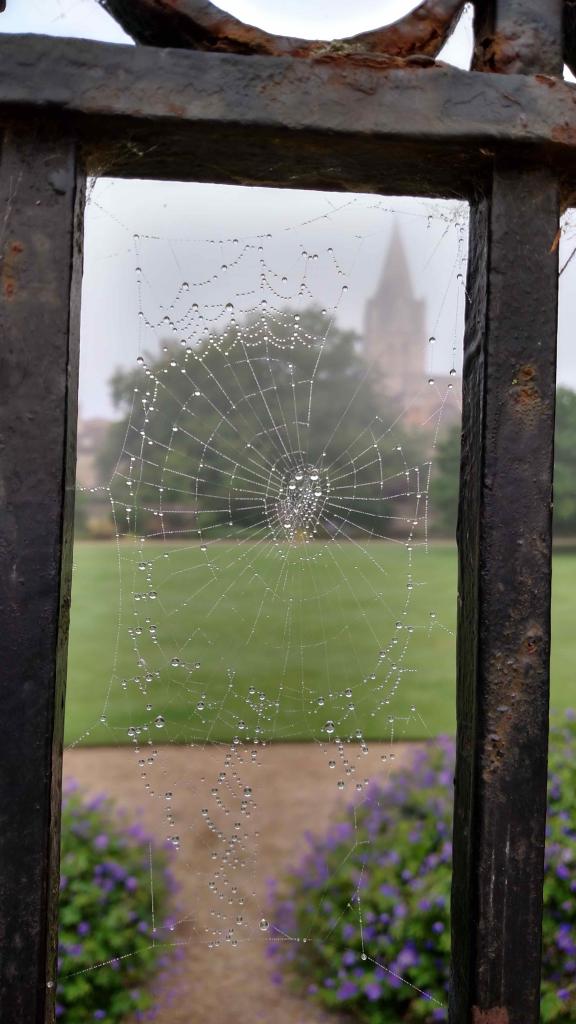 Both photographs here are my own work
Happy Halloween!