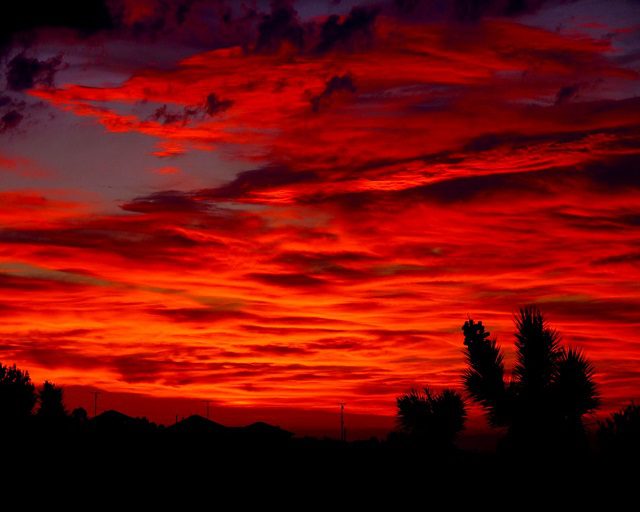 Here are many biblical instances (both explicit and undeniable and likely, plausible, but not indisputable examples) of God sharing His glory with men or (to put it another way) giving them glory, too.
* * * * *
Psalm 8:5
 Yet thou hast made him little less than God, and dost crown him with 
glory
 and honor.
*
Psalm 149:4-5, 9
 For the LORD takes pleasure in his people; he adorns the humble with victory. [5] Let the faithful exult in glory; let them sing for joy on their couches. . . . [9] . . . This is 
glory
for all his faithful ones
. Praise the LORD!
*
Proverbs 16:31 A hoary head is a crown of glory; it is gained in a righteous life.
Proverbs 28:12 When the righteous triumph, there is great glory; . . .
Isaiah 17:3 . . . and the remnant of Syria will be like the glory of the children of Israel, says the LORD of hosts.
Isaiah 60:1-2 Arise, shine; for your light has come, and the glory of the LORD has risen upon you. [2] For behold, darkness shall cover the earth, and thick darkness the peoples; but the LORD will arise upon you, and his glory will be seen upon you.
Isaiah 60:4 . . . the LORD will be your everlasting light, and your God will be your glory.
Lamentations 3:17-18 my soul is bereft of peace, I have forgotten what happiness is; [18] so I say, "Gone is my glory, and my expectation from the LORD."
Ezekiel 10:19 And the cherubim lifted up their wings and mounted up from the earth in my sight as they went forth, with the wheels beside them; and they stood at the door of the east gate of the house of the LORD; and the glory of the God of Israel was over them.
Ezekiel 11:22 Then the cherubim lifted up their wings, with the wheels beside them; and the glory of the God of Israel was over them.
Daniel 2:37 You, O king, the king of kings, to whom the God of heaven has given the kingdom, the power, and the might, and the glory,
Daniel 5:18 O king, the Most High God gave Nebuchadnez'zar your father kingship and greatness and glory and majesty;
Mark 10:37 And they said to him, "Grant us to sit, one at your right hand and one at your left, in your glory."
John 5:44 How can you believe, who receive glory from one another and do not seek the glory that comes from the only God?
John 17:22 The glory which thou hast given me I have given to them, that they may be one even as we are one,
Romans 2:6-7, 9-10 For he will render to every man according to his works: [7] to those who by patience in well-doing seek for glory and honor and immortality, he will give eternal life; . . . [9] There will be tribulation and distress for every human being who does evil, the Jew first and also the Greek, [10] but glory and honor and peace for every one who does good, the Jew first and also the Greek.
Romans 5:2 Through him we have obtained access to this grace in which we stand, and we rejoice in our hope of sharing the glory of God.
Romans 9:22-23 What if God, desiring to show his wrath and to make known his power, has endured with much patience the vessels of wrath made for destruction, [23] in order to make known the riches of his glory for the vessels of mercy, which he has prepared beforehand for glory,
2 Corinthians 3:18 And we all, with unveiled face, beholding the glory of the Lord, are being changed into his likeness from one degree of glory to another; for this comes from the Lord who is the Spirit.
Ephesians 3:16-19 that according to the riches of his glory he may grant you to be strengthened with might through his Spirit in the inner man, [17] and that Christ may dwell in your hearts through faith; that you, being rooted and grounded in love, [18] may have power to comprehend with all the saints what is the breadth and length and height and depth, [19] and to know the love of Christ which surpasses knowledge, that you may be filled with all the fulness of God.
1 Thessalonians 2:12 to lead a life worthy of God, who calls you into his own kingdom and glory.
2 Thessalonians 2:14 To this he called you through our gospel, so that you may obtain the glory of our Lord Jesus Christ.
Hebrews 6:4 . . . partakers of the Holy Spirit,
1 Peter 4:14 If you are reproached for the name of Christ, you are blessed, because the spirit of glory and of God rests upon you.
1 Peter 5:1 So I exhort the elders among you, as a fellow elder and a witness of the sufferings of Christ as well as a partaker in the glory that is to be revealed. (cf. 5:4)
2 Peter 1:3-4 His divine power has granted to us all things that pertain to life and godliness, through the knowledge of him who called us to his own glory and excellence, [4] by which he has granted to us his precious and very great promises, that through these you may escape from the corruption that is in the world because of passion, and become partakers of the divine nature.
***
(originally 1-3-10)
Photo credit: Photograph by "nedim chaabene" [Flickr / CC BY 2.0 license]
***