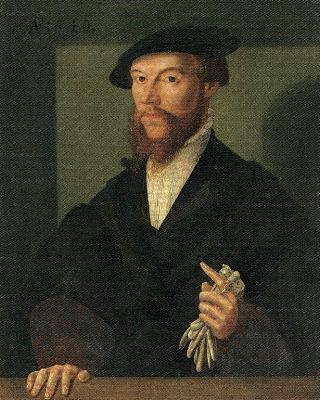 * * *
A Protestant seriously considering conversion to Catholicism wrote:
I am coming to believe that this is one of the most dangerous teachings within the Reformed tradition, because it makes sin to be of little significance. After all, if all your sins have been forgiven – Past – Present – and Future, and nothing can change that – then where is the fear of God within such a teaching? Can one fear to sin because it displeases a Holy and Righteous God if one thinks that no sin can separate them from God? Can't this kind of belief cause one to treat God as a doormat? . . . 
This attitude of "its all been done for you by Christ on Calvary" and there's nothing expected from the Christian, nothing that he can or should do to grow in righteousness and holiness, makes our lives as believers in Christ, our witness to the world as lights shining in the darkness of no consequence. If I think nothing is required of me to continue in the grace of God, I will live haphazardly and not care a hoot about living a godly, faithful life unto Christ my Lord.

I understand that justification has been formally separated from sanctification in Reformed and general Protestant teaching, and this leads to deleterious effects, and is often distorted and abused in Protestant circles. I've written a lot about this in my apologetics.
I'm also very concerned, however, that we are fair to our Protestant brethren. The most learned scholars and founders of Protestantism do not and did not teach "cheap grace" (as Bonhoeffer calls it). We mustn't judge schools of thought by the worst proponents of them, but by the best.

I myself have documented (even now in a book) how Martin Luther strongly urged the practice of good works as a proof of genuine faith. John Calvin teaches the same. For example:
Although we have already in some measure shown how faith possesses Christ, and gives us the enjoyment of his benefits, the subject would still be obscure were we not to add an exposition of the effects resulting from it. The sum of the Gospel is, not without good reason, made to consist in repentance and forgiveness of sins; and, therefore, where these two heads are omitted, any discussion concerning faith will be meager and defective, and indeed almost useless. Now, since Christ confers upon us, and we obtain by faith, both free reconciliation and newness of life, reason and order require that I should here begin to treat of both. The shortest transition, however, will be from faith to repentance; for repentance being properly understood it will better appear how a man is justified freely by faith alone, and yet that holiness of life, real holiness, as it is called, is inseparable from the free imputation of righteousness.That repentance not only always follows faith, but is produced by it, ought to be without controversy (see Calvin in Joann. 1:13). For since pardon and forgiveness are offered by the preaching of the Gospel, in order that the sinner, delivered from the tyranny of Satan, the yoke of sin, and the miserable bondage of iniquity, may pass into the kingdom of God, it is certain that no man can embrace the grace of the Gospel without retaking himself from the errors of his former life into the right path, and making it his whole study to practice repentance. Those who think that repentance precedes faith instead of flowing from, or being produced by it, as the fruit by the tree, have never understood its nature, and are moved to adopt that view on very insufficient grounds.
(Institutes of the Christian Religion, III, 3, 1; complete; my emphases)
For if we have true fellowship in his death, our old man is crucified by his power, and the body of sin becomes dead, so that the corruption of our original nature is never again in full vigor (Rom. 6:5, 6). If we are partakers in his resurrection, we are raised up by means of it to newness of life, which conforms us to the righteousness of God. . . . This renewal, indeed, is not accomplished in a moment, a day, or a year, but by uninterrupted, sometimes even by slow progress God abolishes the remains of carnal corruption in his elect, cleanses them from pollution, and consecrates them as his temples, restoring all their inclinations to real purity, so that during their whole lives they may practice repentance, and know that death is the only termination to this warfare. . . . after Paul, I make the image of God to consist in righteousness and true holiness; as if in every definition it were not necessary to take the thing defined in its integrity and perfection. It is not denied that there is room for improvement; but what I maintain is, that the nearer any one approaches in resemblance to God, the more does the image of God appear in him.
(Inst., III, 3, 9; my emphases)
We can now understand what are the fruits of repentance—viz. offices of piety towards God, and love towards men, general holiness and purity of life. In short, the more a man studies to conform his life to the standard of the divine law, the surer signs he gives of his repentance. Accordingly, the Spirit, in exhorting us to repentance, brings before us at one time each separate precept of the law; at another the duties of the second table; although there are also passages in which, after condemning impurity in its fountain in the heart, he afterwards descends to external marks, by which repentance is proved to be sincere. A portraiture of this I will shortly set before the eye of the reader when I come to describe the Christian life (infra, chapter 6) I will not here collect the passages from the prophets in which they deride the frivolous observances of those who labour to appease God with ceremonies, and show that they are mere mockery; or those in which they show that outward integrity of conduct is not the chief part of repentance, seeing that God looks at the heart. Any one moderately versant in Scripture will understand by himself, without being reminded by others, that when he has to do with God, nothing is gained without beginning with the internal affections of the heart. There is a passage of Joel which will avail not a little for the understanding of others: "Rend your heart, and not your garments," (Joel 2:13). Both are also briefly expressed by James in these words: "Cleanse your hands, ye sinners; and purify your hearts, ye double-minded," (James 4:8). Here, indeed, the accessory is set down first; but the source and principle is afterwards pointed out—viz. that hidden defilements must be wiped away, and an altar erected to God in the very heart. There are, moreover, certain external exercises which we employ in private as remedies to humble us and tame our flesh, and in public, to testify our repentance. These have their origin in that revenge of which Paul speaks (2 Cor. 7:2), for when the mind is distressed, it naturally expresses itself in sackcloth, groans, and tears, shuns ornament and every kind of show, and abandons all delights. Then he who feels how great an evil the rebellion of the flesh is, tries every means of curbing it. Besides, he who considers aright how grievous a thing it is to have offended the justice of God, cannot rest until, in his humility, he have given glory to God. Such exercises are often mentioned by ancient writers when they speak of the fruits of repentance.
(Inst., III, 3, 16; my emphases)
Moreover if it is true, and nothing can be more certain, than that a complete summary of the Gospel is included under these two heads—viz. repentance and the remission of sins, do we not see that the Lord justifies his people freely, and at the same time renews them to true holiness by the sanctification of his Spirit? John, the messenger sent before the face of Christ to prepare his ways, proclaimed, "repent, for the kingdom of heaven is at hand," (Mt. 11:10; 3:2). By inviting them to repentance, he urged them to acknowledge that they were sinners, and in all respects condemned before God, that thus they might be induced earnestly to seek the mortification of the flesh, and a new birth in the Spirit.
(Inst., III, 3, 19; my emphases)
When the saints repeatedly confirm and console themselves with the remembrance of their innocence and integrity, and sometimes even abstain not from proclaiming them, it is done in two ways: either because by comparing their good cause with the bad cause of the ungodly, they thence feel secure of victory, not so much from commendation of their own righteousness, as from the just and merited condemnation of their adversaries; or because, reviewing themselves before God, even without any comparison with others the purity of their conscience gives them some comfort and security. The former reason will afterwards be considered (chap. 17, sec. 14, and chap. 20, sec. 10); let us now briefly show, in regard to the latter, how it accords with what we have above said, that we can have no confidence in works before the bar of God, that we cannot glory in any opinion of their worth. The accordance lies here, that when the point considered is the constitution and foundation of salvation, believers, without paying any respect to works, direct their eyes to the goodness of God alone. Nor do they turn to it only in the first instance, as to the commencement of blessedness, but rest in it as the completion. Conscience being thus founded, built up, and established is farther established by the consideration of works, inasmuch as they are proofs of God dwelling and reigning in us. Since, then, this confidence in works has no place unless you have previously fixed your whole confidence on the mercy of God, it should not seem contrary to that on which it depends. Wherefore, when we exclude confidence in works, we merely mean, that the Christian mind must not turn back to the merit of works as an aid to salvation, but must dwell entirely on the free promise of justification. But we forbid no believer to confirm and support this faith by the signs of the divine favor towards him. For if when we call to mind the gifts which God has bestowed upon us, they are like rays of the divine countenance, by which we are enabled to behold the highest light of his goodness; much more is this the case with the gift of good works, which shows that we have received the Spirit of adoption.
(Inst., III, 14, 18; complete; my emphases)
When believers therefore feel their faith strengthened by a consciousness of integrity, and entertain sentiments of exultation, it is just because the fruits of their calling convince them that the Lord has admitted them to a place among his children. Accordingly, when Solomon says, "In the fear of the Lord is strong confidence," (Prov. 14:26), and when the saints sometimes beseech the Lord to hear them, because they walked before his face in simplicity and integrity (Gen. 24:10; 2 Kings 20:3), these expressions apply not to laying the foundation of a firm conscience, but are of force only when taken a posteriori. For there is no where such a fear of God as can give full security, and the saints are always conscious that any integrity which they may possess is mingled with many remains of the flesh. But as the fruits of regeneration furnish them with a proof of the Holy Spirit dwelling in them, experiencing God to be a Father in a matter of so much moment, they are strengthened in no slight degree to wait for his assistance in all their necessities. Even this they could not do, had they not previously perceived that the goodness of God is sealed to them by nothing but the certainty of the promise.
(Inst., III, 14, 19; my emphases)
In fact, Calvin expressly condemns this very sort of corrupted Christian doctrine of salvation, or soteriology, in Anabaptist thought (which is far more the origin of the errors we observe today):
Some Anabaptists in the present age mistake some indescribable sort of frenzied excess for the regeneration of the Spirit, holding that the children of God are restored to a state of innocence, and, therefore, need give themselves no anxiety about curbing the lust of the flesh; that they have the Spirit for their guide, and under his agency never err.It would be incredible that the human mind could proceed to such insanity, did they not openly and exultingly give utterance to their dogma. It is indeed monstrous, and yet it is just, that those who have resolved to turn the word of God into a lie, should thus be punished for their blasphemous audacity. Is it indeed true, that all distinction between base and honorable, just and unjust, good and evil, virtue and vice, is abolished? The distinction, they say, is from the curse of the old Adam, and from this we are exempted by Christ. There will be no difference, then, between whoredom and chastity, sincerity and craft, truth and falsehood, justice and robbery. Away with vain fear! (they say), the Spirit will not bid you do any thing that is wrong, provided you sincerely and boldly leave yourself to his agency. Who is not amazed at such monstrous doctrines? And yet this philosophy is popular with those who, blinded by insane lusts, have thrown off common sense. But what kind of Christ, pray, do they fabricate? what kind of Spirit do they belch forth? We acknowledge one Christ, and his one Spirit, whom the prophets foretold and the Gospel proclaims as actually manifested, but we hear nothing of this kind respecting him. That Spirit is not the patron of murder, adultery, drunkenness, pride, contention, avarice, and fraud, but the author of love, chastity, sobriety, modesty, peace, moderation, and truth. He is not a Spirit of giddiness, rushing rashly and precipitately, without regard to right and wrong, but full of wisdom and understanding, by which he can duly distinguish between justice and injustice. He instigates not to lawless and unrestrained licentiousness, but, discriminating between lawful and unlawful, teaches temperance and moderation. But why dwell longer in refuting that brutish frenzy? To Christians the Spirit of the Lord is not a turbulent phantom, which they themselves have produced by dreaming, or received ready-made by others; but they religiously seek the knowledge of him from Scripture, where two things are taught concerning him; first, that he is given to us for sanctification, that he may purge us from all iniquity and defilement, and bring us to the obedience of divine righteousness, an obedience which cannot exist unless the lusts to which these men would give loose reins are tamed and subdued; secondly that though purged by his sanctification, we are still beset by many vices and much weakness, so long as we are enclosed in the prison of the body. Thus it is, that placed at a great distance from perfection, we must always be endeavoring to make some progress, and daily struggling with the evil by which we are entangled. Hence, too, it follows, that, shaking off sloth and security, we must be intently vigilant, so as not to be taken unawares in the snares of our flesh; unless, indeed, we presume to think that we have made greater progress than the Apostle, who was buffeted by a messenger of Satan, in order that his strength might be perfected in weakness, and who gives in his own person a true, not a fictitious representation, of the strife between the Spirit and the flesh (2 Cor. 12:7, 9; Rom. 7:6).
(Inst., III, 3, 14; complete; my emphases)
Calvin again dispels caricatures of his soteriology (things that are taught by some Protestants today who are far less astute and biblical than Calvin and Luther were) in another passage:
Our last sentence may refute the impudent calumny of certain ungodly men, who charge us, first, with destroying good works and leading men away from the study of them, when we say, that men are not justified, and do not merit salvation by works; and, secondly, with making the means of justification too easy, when we say that it consists in the free remission of sins, and thus alluring men to sin to which they are already too much inclined. These calumnies, I say, are sufficiently refuted by that one sentence; however, I will briefly reply to both. The allegation is that justification by faith destroys good works. . . . that when faith is so highly extolled, works are deprived of their proper place. But what if they are rather ennobled and established? We dream not of a faith which is devoid of good works, nor of a justification which can exist without them: the only difference is, that while we acknowledge that faith and works are necessarily connected, we, however, place justification in faith, not in works. How this is done is easily explained, if we turn to Christ only, to whom our faith is directed and from whom it derives all its power. Why, then, are we justified by faith? Because by faith we apprehend the righteousness of Christ, which alone reconciles us to God. This faith, however, you cannot apprehend without at the same time apprehending sanctification; for Christ "is made unto us wisdom, and righteousness, and sanctification, and redemption," (1 Cor. 1:30). Christ, therefore, justifies no man without also sanctifying him. These blessings are conjoined by a perpetual and inseparable tie. Those whom he enlightens by his wisdom he redeems; whom he redeems he justifies; whom he justifies he sanctifies. But as the question relates only to justification and sanctification, to them let us confine ourselves. Though we distinguish between them, they are both inseparably comprehended in Christ. Would ye then obtain justification in Christ? You must previously possess Christ. But you cannot possess him without being made a partaker of his sanctification: for Christ cannot be divided. Since the Lord, therefore, does not grant us the enjoyment of these blessings without bestowing himself, he bestows both at once but never the one without the other. Thus it appears how true it is that we are justified not without, and yet not by works, since in the participation of Christ, by which we are justified, is contained not less sanctification than justification.
(Inst., III, 16, 1; my emphases)
Thirdly, Calvin denies that his "Reformed" view is overcome by the objection of James' remarks about faith and works. He shows again that those who would indulge in sin by claiming they were already justified, do wrongly, and contrary to his teaching:
I deny, then, that the passage of James which they are constantly holding up before us as if it were the shield of Achilles, gives them the slightest countenance. To make this plain, let us first attend to the scope of the Apostle, and then show wherein their hallucination consists. As at that time (and the evil has existed in the Church ever since) there were many who, while they gave manifest proof of their infidelity, by neglecting and omitting all the works peculiar to believers, ceased not falsely to glory in the name of faith, James here dissipates their vain confidence. His intention therefore is, not to derogate in any degree from the power of true faith, but to show how absurdly these triflers laid claim only to the empty name, and resting satisfied with it, felt secure in unrestrained indulgence in vice.
(Inst., III, 17, 11; my emphases)
Luther and Calvin represent the mainstream, "magisterial" or classic Protestant thought in theology. They do not teach cheap grace and completely separate works from faith, as if they are literally antithetical, but rather, teach that they are organically related, even though they formally separate, in the abstract, sanctification from justification, in terms of salvation itself.

Many Protestants today, indeed, do not seem to understand this and teach otherwise, and are rightly condemned in doing so, from Scripture, Calvin, and Luther, alike. But we must be careful not to project onto Luther and Calvin the distortions of later Protestants which have nothing to do with their teachings.
Stay in touch! Like Biblical Evidence for Catholicism on Facebook: