(aka John Q. "Deadhead" Doe)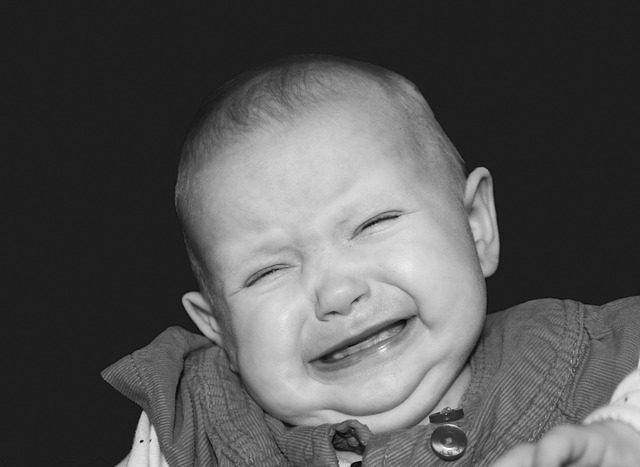 [public domain / Pixabay]
***
Many of the papers below are archived versions from Internet Archive. Select from July 2015 or earlier, and allow a minute or two for them to upload.
Mr. Swan is of the Reformed Protestant persuasion, and does quite a bit of research on Martin Luther.
*****
Counter-Reply: Martin Luther's Mariology (Particularly the Immaculate Conception): Has Present-Day Protestantism Maintained the "Reformational" Heritage of Classical Protestant Mariology?(+ Part II | Part III) [4-26-03]
Second Reply Concerning Martin Luther's Mariology [6-28-03; massive rebuttal! After this, Swan personally despised me]
Dialogues With James White (+ Questions About My Editing of Dialogues) [3-1-04]
Dialogue on My Critique of James White's Book, Mary — Another Redeemer? (+ Part II) (particularly with regard to the differing views on early Mariology of Protestant Church historians J.N.D. Kelly and Philip Schaff) (vs. James Swan and "BJ Bear") [3-15-04 and 9-7-05]
"The Lost Liguori": The Nefarious Protestant Conspiracy to Conceal St. Alphonsus' Christocentric Mariology [3-26-04]
My Use of Luther Biographer Roland Bainton: Does it Exhibit an Undue, Unfair Bias?: Part I: Introduction and Questions About the Older Luther (Including His Nasty Language & Intemperance) [9-19-04]
My Use of Luther Biographer Roland Bainton: Does it Exhibit an Undue, Unfair Bias?: Part II: Luther and the Artist Lucas Cranach [9-21-04]
My Use of Citations From Luther Biographer Roland Bainton: Part III: Luther's Views on the Death Penalty and Persecution [9-22-04]
My Use of Citations From Luther Biographer Roland Bainton: Part IV: Luther and the Bigamy of Philip of Hesse [9-23-04]
James Swan's Opinion and Suggestions Concerning "Lengthy Papers" [9-24-04]
Anti-Catholic James Swan's Unique, Ambiguous Use of Religious "Anti" Language [12-29-05]
Dispute Over the Word "Ass" as a Supposed "Swear Word" (Even Though it is in Calvin, Shakespeare, & the Bible) (+ Part II / Part III) [April 2007]
Swan vs. Historical Fact: Luther's Advocacy of the Death Penalty for Anabaptists & Mixed Record in the Peasants' Revolt of 1525 [Nov. 2007]
The Ghost of Martin Luther Interviews James Swan About Dastardly, Wascally Luther-Basher Dave Armstrong (satire related to Swan's critiques of my use of Luther biographer Roland Bainton) [3-26-08]
My Comments Deleted from the Boors All Blog For No Reason / Doe's Ludicrous Double Standards Regarding "Banning" Documented [6-8-10]
Four Open Letters to Doe, Proposing Mutual Removal of Posts (+ Documentation of His Avalanche of Insults) [6-30-10]
How Anti-Catholic Apologists "Argue" (James Swan) [6-30-10]
"Book Reviews" (Alleged) With No Book Title or Author's Name? More Eccentric and "Erratic" Doe's Anti-Catholic Goofiness [6-30-10]
Luther and the "Immaculate Purification": Tao & John Q. Doe Score Some Points In-Between Attacks But Luther & Doe Adopt Blasphemous Semi-Nestorianism [10-2-10]
Doe Still Obsessed With My Work (98 Posts!): Pretense of a "DA-Free" Blog, Removal of My Name, & Anonymous Book Reviews [11-18-10]
Doe Insults Catholic Apologist Scott Windsor, Then (When It Suits His Polemical Purposes) Sez He is a "Man of Integrity" (Esp. Compared to Me) [11-23-10]
Doe Thinks His Cronies "Turretinfan", Phil Johnson, & Frank Turk "Crave Popularity" Due to Their Blogger "Followers" Widgets [12-16-10]
Blistering Anti-Catholic Attack on Lay Catholic Apologetics (Matthew D. Schultz & all the Usual Suspects at Boors All) [1-22-11]
Humorous Interlude at the Anti-Catholic Boors All Blog [4-11-11]
Luther's Lie About the Supposed Utter Obscurity of the Bible Before His Translation and Luther "Expert" John Q. Doe's Usual Erroneous, Revisionist Opinions [6-15-11]
Doe's Tired Intellectually Dishonest Sophistry (His Anti-Catholic Luther Research and its Nefarious Methodological Tactics) [6-15-11]
Swan's Glaring Double Standards Regarding "Self-Published" Books (Such as Those by Cronies William Webster & David T. King) [7-18-11]
"Luther / Esther / Canon" Polemics and Swan's Attempts to Solely Blame Catholics for a Questionable Luther Citation Passed Down by Three Protestants: an Editor, Major Compiler of Luther Works, and Admiring Biographer [8-20-11]
Swan Continues His Ridiculous Blaming of Catholic Apologists for Protestant Mistakes or Honest Scholarship, With Regard to Luther's View of the Canon [8-27-11]
Am I a Psychotic Madman? (James Swan Sez Yes) [2-8-13]
Viral Anti-Catholic Cluelessness: A Classic Example [Facebook, 4-14-13]
John Calvin's Flimsy and Unbiblical Objection to the Term, Mother of God and Swan's Vapid Swipes at Catholic Apologists [5-19-13]
Did the Older Luther's Illness and Frustration Significantly Impact His Negative Rhetoric? Four Major Luther Historians, Calvin, Bullinger, and I Say Yes; Swan Says No [6-12-13]
Reply to James Swan's Request for Documentation of Executions of Anabaptists Sanctioned by Luther, in the 1530s [8-17-14]
James Swan's Swipes at Paul Hoffer, Ethical Hypocrisy, and the Catholic Answers Forum Suspension Controversy [Facebook, 9-9-14]
Satire on Swan's Banning Policies: A Must to Avoid [9-10-14]
Martin Luther's Acceptance of the Perpetual Virginity of Mary, Including "In Partu" Virginity ("at the birth of Christ"): Documentation (+ James Swan's Belittling Contempt of Luther) [Facebook, 9-23-14]
Did John Calvin Believe in Mary's Perpetual Virginity? (Debate with Tim Staples + Swan's Usual Unsavory Tactics and Nonsense) [10-12-14]
James Swan Bolsters His Reputation as a Dense Amateur Church Historian and Hypocritical Nitpicker Yet Again [Re: Melanchthon and the Bishops and Princes / Facebook, 2-4-15]
The James Swan Insultapalooza Post [Facebook, 2-17-15; the massive hypocrisy of his condemning insults: many of which are actually, rather, true statements about his own inveterate lying about Catholics and Catholicism]
Luther & Veneration of Mary: James Swan's Revisionism: His Anti-Catholic Nonsense with Regard to Martin Luther's Mariology & Also My Related Research [4-22-16]
*****
Meta Description: James Swan is one of the more colorful, tempestuous anti-Catholics. He's out to sea when he tries to debate, as repeatedly shown.
Meta Keywords: Anti-Catholic, Anti-Catholicism, Anti-Catholics, antichrist, Catholic Church, Catholicism, damned, idolaters, pagans, papists, Pelagians, reprobate, James Swan, John Q. Doe, John Q. "Deadhead" Doe, Roman Catholic Church, Romanism, totally depraved, unregenerate, unsaved, Whore of Babylon