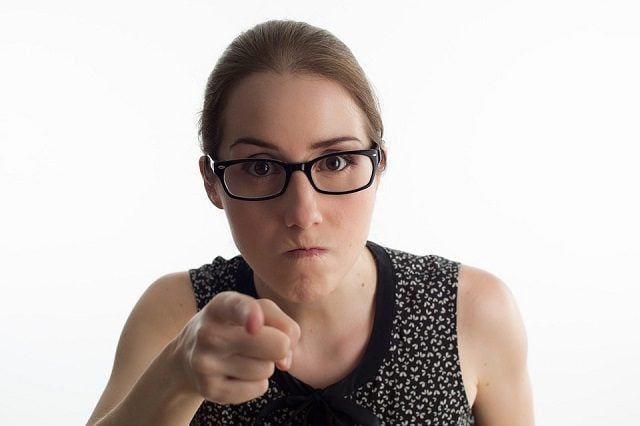 Photograph by "PourquoiPas" [Pixabay / CC0 public domain]
*****
These are old Blogspot papers. Allow a minute or two for them to upload on Internet Archive and select versions from July 2015 or earlier.
*****
LEGITIMATE CATHOLIC TRADITIONALISM
Dietrich von Hildebrand & Legitimate Catholic "Traditionalism" [2-6-06]
Is a Catholic at Liberty to Selectively Choose Which Catholic Dogmas He Will Abide By? [8-16-06]
Catholic "Traditionalists" Are Conscientiously Monitoring "Angry, Pharisaical" Types in Their Ranks / Amiable Phone Discussion with a "Traditionalist" [10-9-08]
"Doctrinal Minimalism" and the Critiques of Catholic "Traditionalists" [11-9-09]
RADICAL CATHOLIC REACTIONARIES
Radical Catholic Reactionary Errors of the Seattle Catholic Documented [4-26-05]
Leo the Lion Roars Against Hapless Non-"Traditionalist" (Me!) [5-13-08]
More Love and Pearls of Wisdom from Reactionary Catholic Steve ("scotju" / "juscot") Dalton / Documentation of Various of His Irrational Rantings and Ravings [12-23-11]
Correcting Radical Catholic Reactionary Lies About Dave Armstrong's Supposed Denial of a Literal Adam and Eve, Original Sin, Etc. [5-26-12]
Reply to Misrepresentations of My Opinions (Liturgical and Otherwise) by a Reactionary [11-17-12]
Reactionary Elliot Bougis and a Combox Buddy Comically Lash Out at Straw Men of their Own Making (Supposedly Something that I Argued) (+ Facebook discussion) [7-19-14]
TERMINOLOGY ISSUES
Objections to the Title "Neo-Catholic" [3-9-07]
The Catholic "Traditionalist" Derisive Term Neo-Conservative (Catholic) [5-17-08]
Radical Catholic Reactionary Hilary White's Incorrect Claim About the Origin of the Inane Epithet, Neo-Catholic [8-8-13]
TRIDENTINE (EF / TLM) AND NOVUS ORDO (OF / "NEW") MASS / LITURGICAL DISPUTES
My Traditional Novus Ordo Parish [2-26-07]
Exchange on Whether I am Wrong to Prohibit Bashing of the Pauline Mass on My Facebook Page [2-9-13]
VATICAN II
Vatican II: Is it Orthodox & Binding? / The Infallibility & Sublime Authority of Conciliar & Papal Decrees / Different Levels of Church Authority [7-30-99]
Pope Benedict XVI (as Cardinal Ratzinger): Vatican II Has the Same Authority as Trent (if one goes, both go) [4-20-05]
POPES AND POPE-BASHING
Laymen Advising and Rebuking Popes [1997]
Are All Catholic Laymen & Non-Theologians Qualified to Freely & Frequently Criticize the Pope's Opinions and Prudential Judgment? (vs. Mario Derksen) [11-29-00]
"Why Doesn't Pope John Paul II Do Something About the Modernist Dissenters in the Catholic Church?" [3-7-02]
Reactionary Attacks on Pope St. John Paul II: Accusations of Incompetence, Modernism, Compromise, and Heresy [4-9-05]
Is It Dissent Against the Pope and the Church, and Downright Disobedient For a Catholic to Favor the War in Iraq? [5-2-08]
Radical Catholic Reactionaries Continue to Bash Pope St. John Paul II No Matter What the Church Decrees [12-21-09]
ECUMENISM AND SALVATION "OUTSIDE" THE CATHOLIC CHURCH
The Catholic Church's View of Non-Catholic Christians (Karl Adam) [posted in 1996]
On Salvation Outside the Catholic Church (Fr. John A. Hardon, S.J.) [posted on 6-15-98]
Dialogue: Vatican II and Other Religions (Nostra Aetate) [8-1-99]
A Defense of the Ecumenical Gathering at Assisi (Ecumenism in St. Thomas Aquinas) (Fr. Alfredo M. Morselli) [8-1-99]
A Response to (and Befuddlement Over) Criticisms of the Second Ecumenical Gathering at Assisi (2002) (Mark Shea) [2-6-02]
SEDEVACANTISM
Dissident Catholics & Catholic Doctrinal Unity: A Contradiction? (+ Matatics, Catholic Answers, Etc.) [8-22-06]
Gerry Matatics Has Gone Completely (Theologically) Nuts [9-27-07]
Jeremiad on Sedevacantism (the Denial that Pope Benedict XVI is Actually the Pope, and Utter Rejection of Ecumenism) [3-2-11]
Intense Exchange With Sedevacantist Anna Anahit Paitian [3-3-11]
Catholic Resources for Refuting the Grave Error of Sedevacantism [5-30-11]
*****
Meta Description: 33 papers on the errors of the extremist pharisaical sect of radical Catholic reactionaries.
Meta Keywords: Chris Ferrara, Hilary White, legalism, One Peter Five, Pharisaism, quasi-schismatic, Radical Catholic Reactionaries, radtrads, Rigorism, Rorate Caeli, Steve Skojec, The Remnant, Traditionalism, traditionalists, ultratraditionalists