+ His Groundless Attacks on Pope St. John Paul II and Pope Benedict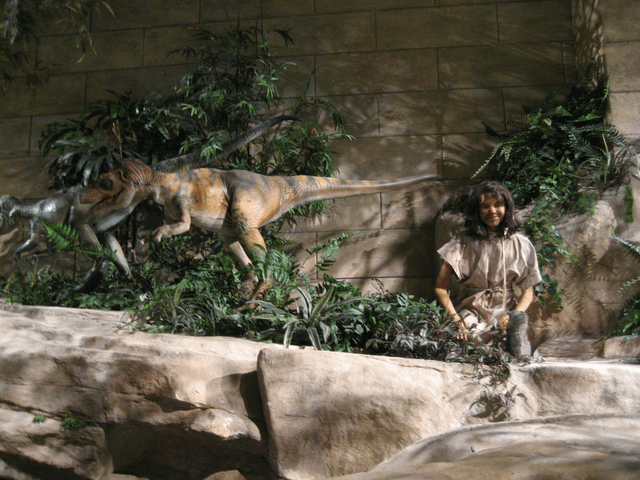 Photo by "Anthony5429": taken on 2 June, 2007 at the Creation Museum in Petersburg, Kentucky, United States, showing humans and dinosaurs peacefully coexisting. [public domain / Wikimedia Commons]
*****
These are old Blogspot papers. Allow a minute or two for them to upload from Internet Archive, and choose versions from July 2015 or earlier if one doesn't load.
***
***
Does the Church Support Robert Sungenis' Novel Theories? (Jonathan Field) (+ Part Two) [11-8-10]
My Refusal to Wrangle With Robert Sungenis Over Geocentrism and a Supposedly 10,000-Year-Old, Non-Rotating Earth [11-15-10]
Robert Sungenis' Responses to My Critiques Regarding God's Characteristics and Geocentrism (with My Replies) [11-19-10]
Cardinal Newman on Galileo and the Alleged Dogmatic Status of Geocentrism [6-16-11]
FAKE MOON LANDINGS
"2012: A Sungenis Odd-yssey": Robert Sungenis Pushes a "DVD of the Month" from an Anti-Christian Gnostic Space Case, Claiming that Famed Director Stanley Kubrick Filmed Fake Moon Landings [1-23-12]
Robert Sungenis' Lousy "Comedic" Attempts to Rationalize His "Fake Moon Landings Filmed by Kubrick" Viewpoint, Complete with (Twice!) Imaginary Words of Yours Truly [1-25-12]
Guess I Hit a Nerve: the Singular "Apologist" (???) Bob Sungenis Goes Nuclear Against Yours Truly in His "Reply" to My Two Rational Critiques / Responses [1-26-12]
*
*
*
*
*
*
*
*
*
ATTACKS ON POPE BENEDICT XVI
AND POPE ST. JOHN PAUL II
***
*
*
*
*
*
*****
*
Meta Description: Catholic Robert Sungenis holds to several serious errors regarding the characteristics of God, & fundamentalist geocentrism.
*
Meta Keywords: Robert Sungenis, radical Catholic reactionaries, Catholic fundamentalism, hyper-literalist biblical interpretation, hermeneutics, geocentrism, young earth creationism, anthropopathism, anthropomorphism, God's attributes, God & time, God & immutability
***