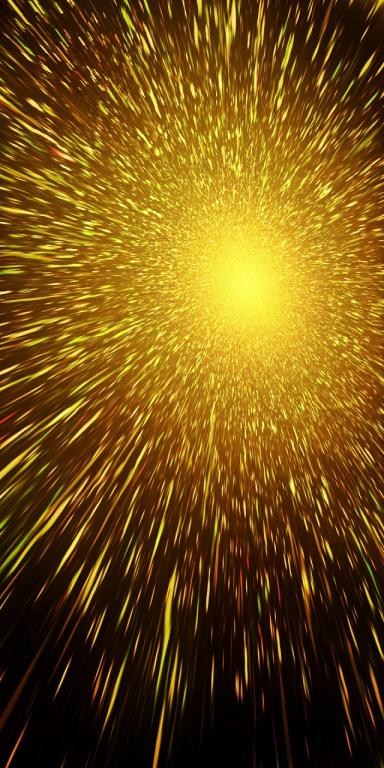 "Light Special Effects03" by "RAJESH misra" ( [PublicDomainPictures.net / CC0 public domain]
***
Lutheran Pastor Ken Howes (LCMS) wrote on a public Facebook thread:
I have told this story many times, but it's always worth the retelling. I was about six or seven years old, and I was sitting out on my back porch with my friend Mark, who was a Roman Catholic. Mark started telling me how we should pray to Mary and that she was holy. I interrupted, "But only God is holy. He only is the Lord. Only Jesus Christ, with the Holy Ghost, is most high in the glory of God the Father!" Those words, drilled into my mind by hearing them every week, were my answer. Funny thing is, Mark heard them every week, too, but didn't know he heard them, because he heard, "Quoniam tu solus sanctus; to solus Dominus; tu solus altissimus, etc…." ["For you alone are the Holy One, you alone are the Lord, you alone are the Most High": from the Gloria in the Catholic Mass]
I replied:
Hi Pastor Ken,
Long time no see. I just happened to see your name on my sidebar.
There is nothing wrong with praying to Mary (i.e., asking her to intercede) or saying that Mary is holy; so did Martin Luther. He thought she was sinless, and preserved from original sin before the incarnation (what I have called the immaculate purification view).
Invocation of saints is an entirely separate (and involved) argument, but here I want to quibble with your objection to simply saying that Mary is holy. Surely you don't deny that the Bible says that people are holy, to various degrees?
As to the liturgy stating that God alone is holy, that obviously means in the ultimate sense: He is the source of all holiness, holiness itself (just as He is also love), nothing but holy; or else we have massive contradictions in the Bible.
This is very easy to establish in Scripture. Jesus said, "No one is good but God alone" (Mk 10:18). But of course, He referred to good people, too:
Matthew 12:35 (RSV) The good man out of his good treasure brings forth good, and the evil man out of his evil treasure brings forth evil. (cf. Lk 6:45)
St. Paul refers to "a good man" (Rom 5:7), and Barnabas is called a "a good man" (Acts 11:24). The Old Testament uses the phrase "good man" seven times and "righteous man" 22 times. The New Testament uses "righteous man" six times of people other than Jesus. So your objection is baffling to me. It's a case of fallacious "either/or" reasoning to say that no one is holy but God. But obviously, no one is as holy as He is.
God commands people to be holy precisely because He is holy:
1 Peter 1:15-16 but as he who called you is holy, be holy yourselves in all your conduct; [16] since it is written, "You shall be holy, for I am holy."
St. Peter was citing Old Testament passages and ideas:
Leviticus 11:44-45 For I am the LORD your God; consecrate yourselves therefore, and be holy, for I am holy. You shall not defile yourselves with any swarming thing that crawls upon the earth. [45] For I am the LORD who brought you up out of the land of Egypt, to be your God; you shall therefore be holy, for I am holy."

Leviticus 19:2 Say to all the congregation of the people of Israel, You shall be holy; for I the LORD your God am holy.

Leviticus 20:7 Consecrate yourselves therefore, and be holy; for I am the LORD your God.
Hence, also:
Deuteronomy 23:14 Because the LORD your God walks in the midst of your camp, to save you and to give up your enemies before you, therefore your camp must be holy, that he may not see anything indecent among you, and turn away from you.

1 Corinthians 7:34 . . . And the unmarried woman or girl is anxious about the affairs of the Lord, how to be holy in body and spirit . . .

Ephesians 1:4 even as he chose us in him before the foundation of the world, that we should be holy and blameless before him.

Hebrews 12:9-11, 14 Besides this, we have had earthly fathers to discipline us and we respected them. Shall we not much more be subject to the Father of spirits and live? [10] For they disciplined us for a short time at their pleasure, but he disciplines us for our good, that we may share his holiness. [11] For the moment all discipline seems painful rather than pleasant; later it yields the peaceful fruit of righteousness to those who have been trained by it. . . . [14] Strive for peace with all men, and for the holiness without which no one will see the Lord.

Revelation 22:11 Let the evildoer still do evil, and the filthy still be filthy, and the righteous still do right, and the holy still be holy.
Similarly, the Bible says that God has a unique glory. But then it also says that He shares this glory with His creatures:
John 5:44 How can you believe, who receive glory from one another and do not seek the glory that comes from the only God?

John 17:22 The glory which thou hast given me I have given to them, that they may be one even as we are one,

Romans 5:2 Through him we have obtained access to this grace in which we stand, and we rejoice in our hope of sharing the glory of God.

2 Corinthians 3:18 And we all, with unveiled face, beholding the glory of the Lord, are being changed into his likeness from one degree of glory to another; for this comes from the Lord who is the Spirit.

1 Thessalonians 2:12 to lead a life worthy of God, who calls you into his own kingdom and glory.

2 Thessalonians 2:14 To this he called you through our gospel, so that you may obtain the glory of our Lord Jesus Christ.

1 Peter 4:14 If you are reproached for the name of Christ, you are blessed, because the spirit of glory and of God rests upon you.

1 Peter 5:1 So I exhort the elders among you, as a fellow elder and a witness of the sufferings of Christ as well as a partaker in the glory that is to be revealed. (cf. 5:4)

2 Peter 1:3 His divine power has granted to us all things that pertain to life and godliness, through the knowledge of him who called us to his own glory and excellence,
***