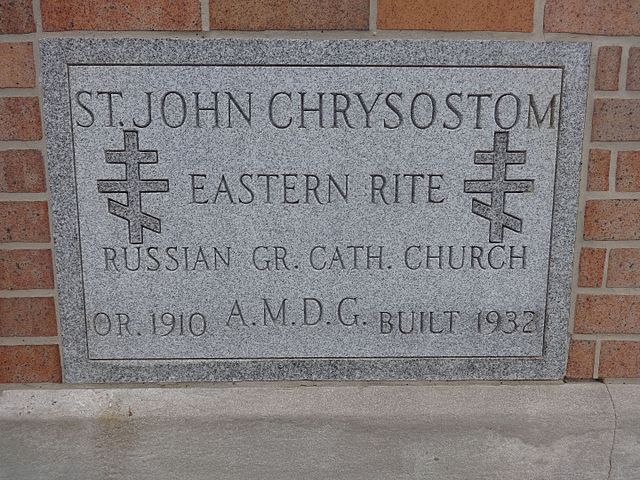 This was from public exchanges on the Facebook page of Anglican philosopher and author Jerry Walls.
***
Dave Armstrong Nor do I call myself "Roman Catholic." Eastern Catholics are just as much Catholics as "Roman" ones, and they would never call themselves "Roman Catholic" (I co-wrote a book with one). That's one reason why I don't; another is that the term started as Anglican polemics in the 16th century.
Peter Sean Bradley I've explained that to Jerry, but he insists on calling Catholics "Romans" so that he can paint them as foreign and pagan and ignore the fact that the Catholic Church spans the world and history.
. . . . which is classic historic polemics. I generally call people what they themselves want to be called.
Halit Apollos Terlixan I understand that only the Latin churches who are in full communion with the Roman Pontiff is considered "Roman" in your own terminology. Though, the fact that you use the term Roman this way doesn't mean that a different usage of the term being based on a different definition is illegitimate: We both know that the official name of the Eastern Orthodox Church is the Orthodox Catholic Church, right? Insisting that the EOs can't use the term "Catholic" for themselves since you reserve the term "Roman" for just the Latin churches in full communion with Roman pontiff would be pretty absurd, right? In a similar manner, I think we can fairly say an Orthodox can't just say "we're THE Orthodox" and reasonably expect the non-Chalcedonian Orthodox to use another term to identify with. I think we can concur on this matter, no?
Once we understand the Romans can't dictate other people their own terminology, I think we must recognize that using the term the Roman Catholic for ALL the churches who're in full communion with the Roman Pontiff is quite legitimate and understandable for someone who don't share your views on the Roman Church and your terminology though willing to reclaim the term, "Catholic". You can't use [the] "Eastern Catholic" card against someone who's arguing "the Romans don't have any legitimate monopoly over the term Catholic" and reasonably expect to be taken serious.
We call [almost] everyone what they prefer to be called. If you like "Protestant" or "Reformed" or "born again Christian" or "evangelical" or "Lutheran" we call you all of those. We say our name is "Catholic" and folks refuse to call us by our chosen name. It's simply a mild form of hostility. 
Orthodox call themselves Orthodox and we call them that. We use the terms Orthodox / Conservative / Reform Jews, which they call themselves. We call the Amish Amish, and Quakers, Quakers.
But when it comes to Catholics, well, certain Protestants have to refuse to call them their chosen name. Instead, we have to use the one that the Anglicans dug up in the 16th century because they were pretending to be Catholics without a pope and so took the name and had to distinguish us by the "Roman."
That's the history, and although some Catholics do still use "Roman Catholic" (even Cardinal Newman did a lot) I never do.
I agree that we have a prima facie -not ultima facie, though- obligation to call someone what he or she prefers to be called. If we did not have any good reason to make a distinction between a Catholic and a Roman Catholic in a way that's at odds with how the Roman Catholics see and call themselves, it would indeed be problematic. But I think Protestants have good reasons for making such a distinction, at least from their own perspective.
Think about it: Though we have prima facie obligation to call someone what s/he prefers to be called, it doesn't necessarily mean we should call transgender people whatever they prefer to be called. Indeed, I really believe that we have a good reason for resisting such demands.
If it's indeed true that Roman Pontiff and his subjects have no legitimate monopoly over the term "Catholic" and the way you describe the term Catholic makes the non-RCs unable to reclaim the Catholic identity for themselves, then non-RCs have at least one good reason for re-defining the term "Roman Catholic" in a way that's at odds with how you use the terms Roman and Catholic.
Of course, you have every right to call yourself as you wish. But the same thing is true for Protestants, as well: Protestant folks need to make a distinction between "Roman Catholic" and "Catholic" in order that they can claim they are "Catholics", while at the same time affirming their differences with their "Roman" brothers and sisters. Denying them their right to use their own terminology describing their position might be just another form of disrespect or -even- hostility, which might as problematic as what you're complaining about right above.
Likewise, "Reformed Protestants" have no "monopoly" on being Reformed. They are calling themselves by the name that Protestants en masse use for themselves (Reformation), but you have no objection. It's simply a title. A Protestant who believes in infant baptism or infant regenerative baptism doesn't refuse to call Baptists Baptists, on grounds that they don't have a "monopoly" on baptism. They don't refuse to use "Church of Christ" because those folks don't make up the entire Church. Same for "Church of God".
You and Jerry and Kenneth say we're Christians like all the others, yet what other Christian group do you (and other Protestants who reason like this) deliberately change the name of? It's only us Catholics who get this treatment, as far as I am aware of. These "name games" are only used for us, because it is thought that we are insufferably arrogant and too uppity.
The point is that we call almost everyone by their chosen name, and double standards are used in not calling Catholics their chosen name. We're (arrogantly) even called arrogant for "demanding" that we should be called (in courtesy) our chosen name, just as everyone else in the Christian world is.
I don't think it's dishonest to do so. To me it is a courtesy issue: to not be rude and refuse to call others by their chosen titles, unless (I agree) it is something like "transgender" or a terrorist calling himself a "freedom fighter" or something of that nature. I'm talking about fellow Christians.
You don't have to refrain from calling yourself "Catholics" in your sense, in calling us "Catholics" because anyone who knows anything about the differences knows it is used in different ways. We can call ourselves "reformers" in our sense or "reformed Christians" because Catholics believe that reform (like renewal and revival and repentance) is a constant process.
But then we can turn around and call Calvinists "Reformed" and refer to "Reform Jews" because it is understood by all who think about it for a few moments that titles do not entail the complete agreement of those using them, with the meaning applied by the person holding a particular title.
So we all do that (use titles whose literal intended self-meaning we would dispute). The question at issue, then, is why it is exclusively different in the ["Roman"] Catholic case and not for any other use of a title by any other Christian group?
1- Right, Reformed Protestant folks have no legitimate monopoly over the term "Reformed", as well. -that's why I have no problem with the fact there are Reform or Reform Jews around there, indeed- If you really believe that reclaiming the term "Reformed" for yourself as a Roman Catholic is that important, if you have a good reason for believing so at least from your own perspective, and if that means you need to make a distinction between "Reformed" people and "Reformed Protestants" under the constant protest of the Reformed Protestants, then I'm supporting you to try it.
Is there such a protest? Do you -or any Roman Catholic you know of- have such an urgent need to reclaim the term "Reformed"? Do you yourself have any good reason to call yourself a Reformed Christian in a way that makes you justified in calling Reformed Christians "Reformed Protestants" even they disagree with such a re-definition of the term?
You folks had a Counter-Reformation, right? From purely a historical point of view, maybe it would be better for you to call yourself a counter-Reformed Christian. What do you think?
2- The term "Catholic" is not something like "Reformed", "Baptist" or "Presbyterian". It just is part of our common creed. We all believe that any real church must be "Catholic". Do you really think the same thing applies to other terms that I just mentioned? Are there any real contestants when it comes to the "right" usage of those terms?
3- As I reminded you above, Eastern Orthodoxes and Oriental Orthodoxes call themselves just "the Orthodoxes", though the outsiders who are trying to be respectful both to those churches and to the other churches who're considering themselves quite "orthodox" in their theology, keep calling them either "the Eastern Orthodox" or "the Oriental Orthodox". Jerry might very well write a book whose name is "Orthodox But Not Eastern". I'm not sure why it would be a problem, given that we identify with the pre-schism Church which was both "Orthodox" and "Catholic".
Are you an orthodox, Dave? What type of orthodox you are? Not the Eastern or Oriental one, right? Do you believe you're as orthodox -or Orthodox- as an Eastern Orthodox? Was it possible for me to ask you this question without calling the Orthodox an Eastern Orthodox? Isn't that true many EOs object that they're not Eastern Orthodoxes, but just Orthodoxes?
4- Calling ourselves "Catholic" while at the same time denoting we're not Catholics in the same sense that you and your church are, by necessity, forces us to make a distinction between Protestant Catholics and the Catholics who're subjected to the Roman Pontiff. It's quite natural and, indeed, innocent to call you "Roman Catholics" under these circumstances, it seems to me, just as it was quite natural and innocent to use the term "Eastern Orthodox" above while asking you whether you consider yourself orthodox or not.
5- I'm not telling you calling a Roman Catholic a "Roman Catholic" any time is good and necessary. In many ordinary cases, we can call Roman Catholics just Catholics without having any problem of communication or self-identification as you already mentioned. Still, sometimes distinctions must be drawn out and at least in that cases, there's nothing wrong to talk about Catholics which are Roman and Catholics which are not. That's what I claim and I don't think you can provide any good reason to review my position on this issue.
You can have the last word. I don't think you overcame my objections raised, but it was a good, substantive discussion, and I always appreciate that.
Catholic apologist Jimmy Akin in a 1997 article offered a terrific overview of all the derogatory terms that Anglicans have invented for Catholics:
Q: When did the term "Roman Catholic Church" come into being?

A: It is not possible to give an exact year when the Catholic Church began to be called the "Roman Catholic Church," it is possible to approximate it. The term originates as an insult created by Anglicans who wished to refer to themselves as Catholic. They thus coined the term "Roman Catholic" to distinguish those "other" Catholics and create a sense in which they could refer to themselves as Catholics (by attempting to deprive actual Catholics to the right to the term).

Different variants of the "Roman" insult appeared at different times. The earliest form of the insult was the noun "Romanist" (one belonging to the Catholic Church), which appeared in England about 1515-1525. The next to develop was the adjective "Romish" (similar to something done or believed in the Catholic Church), which appeared around 1525-1535. Next came the noun "Roman Catholic" (one belonging to the Catholic Church), which was coined approximately 1595-1605. Shortly thereafter came the verb "to Romanize" (to make someone a Catholic or to become a Catholic), which appeared around 1600-10. Then between 1665 and 1675 we got the noun "Romanism" (the system of Catholic beliefs and practices), and finally we got a late-comer term about 1815-1825-the noun "Roman Catholicism," which is a synonym for the earlier "Romanism."

A similar complex of insults arose around the term "pope." About 1515-25 the Anglicans coined the term "papist" and later its derivative "papism." A quick follow-up, in 1520-1530, was the adjective "popish." Next came "popery" (1525-1535), and then "papistry" (1540-1550), with its later derivatives, "papistical" and "papistic." (Source: Random House Webster's College Dictionary, 1995 ed.)

This complex of insults is revealing as it shows the depths of animosity English Protestants had toward the Church. No other religious body (perhaps no other group at all-even national or racial ones) has such a complex of insults woven into the English language as does the Catholic Church. Even today many Protestants who have no idea what the origin of the term is cannot bring themselves to say "Catholic" without qualifying it or replacing it with a Roman insult.
***