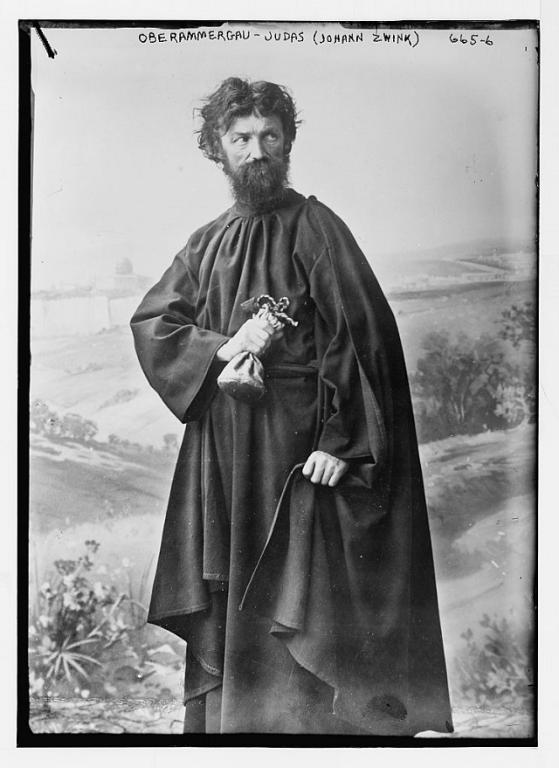 (c. 2000)
[Bible Verses: RSV]
***
1 Samuel 18:12 Saul was afraid of David, because the LORD was with him but had departed from Saul.
Ezekiel 18:24 But when a righteous man turns away from his righteousness and commits iniquity and does the same abominable things that the wicked man does, shall he live? None of the righteous deeds which he has done shall be remembered; for the treachery of which he is guilty and the sin he has committed, he shall die.
Ezekiel 33:12-13, 18 And you, son of man, say to your people, The righteousness of the righteous shall not deliver him when he transgresses; and as for the wickedness of the wicked, he shall not fall by it when he turns from his wickedness; and the righteous shall not be able to live by his righteousness when he sins. [13] Though I say to the righteous that he shall surely live, yet if he trusts in his righteousness and commits iniquity, none of his righteous deeds shall be remembered; but in the iniquity that he has committed he shall die. . . . [18] When the righteous turns from his righteousness, and commits iniquity, he shall die for it.
1 Corinthians 9:27 but I pommel my body and subdue it, lest after preaching to others I myself should be disqualified.
1 Corinthians 10:12 Therefore let any one who thinks that he stands take heed lest he fall.
Galatians 4:9 but now that you have come to know God, or rather to be known by God, how can you turn back again to the weak and beggarly elemental spirits, whose slaves you want to be once more?
Galatians 5:1, 4 . . . stand fast therefore, and do not submit again to a yoke of slavery . . . You are severed from Christ, you who would be justified by the law; you have fallen away from grace.
Philippians 3:11-14 that if possible I may attain the resurrection from the dead. Not that I have already obtained this or am already perfect; but I press on to make it my own, because Christ Jesus has made me his own. Brethren, I do not consider that I have made it my own . . . I press on toward the goal for the prize of the upward call of God in Christ Jesus.
Colossians 1:22-23 he has now reconciled in his body of flesh by his death, in order to present you holy and blameless and irreproachable before him, [23] provided that you continue in the faith, stable and steadfast, not shifting from the hope of the gospel which you heard, which has been preached to every creature under heaven, . . .
1 Timothy 4:1 Now the Spirit expressly says that in later times some will depart from the faith by giving heed to deceitful spirits and doctrines of demons.
1 Timothy 5:15 For some have already strayed after Satan.
Hebrews 3:12-14 Take care, brethren, lest there be in any of you an evil, unbelieving heart, leading you to fall away from the living God. But exhort one another every day . . . that none of you may be hardened by the deceitfulness of sin. For we share in Christ, if only we hold our first confidence firm to the end.
Hebrews 6:4-6 For it is impossible to restore again to repentance those who have once been enlightened, who have tasted the heavenly gift, and have become partakers of the Holy Spirit, and have tasted the goodness of the word of God, and the powers of the age to come, if they then commit apostasy . . .
Hebrews 6:11-12 And we desire each one of you to show the same earnestness in realizing the full assurance of hope until the end, [12] so that you may not be sluggish, but imitators of those who through faith and patience inherit the promises.
Hebrews 10:26-29, 36, 39 For if we sin deliberately after receiving the knowledge of the truth, there no longer remains a sacrifice for sins, [27] but a fearful prospect of judgment, and a fury of fire which will consume the adversaries. [28] A man who has violated the law of Moses dies without mercy at the testimony of two or three witnesses. [29] How much worse punishment do you think will be deserved by the man who has spurned the Son of God, and profaned the blood of the covenant by which he was sanctified, and outraged the Spirit of grace? . . . [36] For you have need of endurance, so that you may do the will of God and receive what is promised. . . . [39] But we are not of those who shrink back and are destroyed, but of those who have faith and keep their souls.
Hebrews 12:15 See to it that no one fail to obtain the grace of God; that no "root of bitterness" spring up and cause trouble, and by it the many become defiled;
2 Peter 2:15, 20-21 Forsaking the right way they have gone astray; they have followed the way of Balaam, . . . For if, after they have escaped the defilements of the world through the knowledge of our Lord and Saviour Jesus Christ, they are again entangled in them and overpowered, the last state has become worse for them than the first. For it would have been better for them never to have known the way of righteousness than after knowing it to turn back from the holy commandment delivered to them.
Revelation 2:4-5 But I have this against you, that you have abandoned the love you had at first. [5] Remember then from what you have fallen, repent and do the works you did at first. If not, I will come to you and remove your lampstand from its place, unless you repent.
***
Photo credit: Judas, played by Johann Zwink, at the Oberammergau Passion Play, 1900 [public domain / Wikimedia Commons]
***