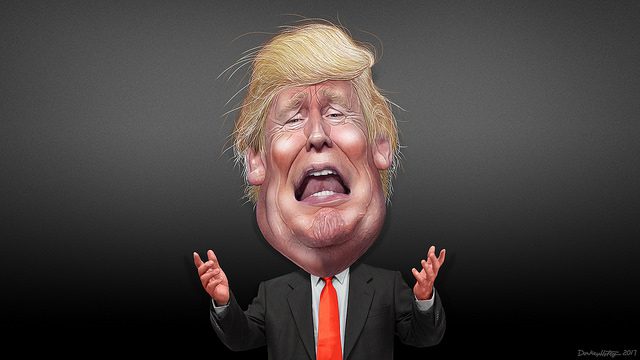 Trump is the worst President ever, nuts, an egomaniac and incompetent stooge who hasn't done one good thing for the country. We need to get him out of there so we can get back to business as usual in Washington, with a Democrat who cares so much about people and African-Americans and women and Muslims and Mexicans.
We need to get unemployment as high as we can again and hinder business with regulations as much as possible, so no one can find a job, fire all those wicked ICE officers and have a completely open border. We need to get North Korea back to building its nuclear missiles and firing them over Japan, and restore Obama's wonderful Iran nuclear deal. My house needs to start losing value again rather than gaining. Socialism is the way to go! We have a clear model to follow in Venezuela.
We need to hire more government workers of the highest integrity, like Comey, Strzok, Page, McCabe, Steele, Ohr, Rosenstein, Brennan, and Mueller, and we need to stop the phony investigation of alleged FBI, Justice Dept., and CIA corruption, as well as bring back the IRS hassling of conservative groups.
Trump is obviously a paranoid nut, to imagine that anyone was trying to spy on his campaign or bring him down, or impeach him! The media has bent over backwards to be fair to him. They have only done 90% negative coverage, according to many studies. It could have been 100%! He and his followers need to stop whining. I have seen the light!
Sorry for being so dense, and next election I will vote for Booker, Harris, or whatever candidate the baby-loving, oh-so-compassionate and smarter-than-thou and always-consistent-with-Christianity Democrats put up, so I can put an end to the wicked, evil reign of Republicans, who dare to try to drain the lovely swamp in Washington.
Liberals gotta exercise tough love to wake some people up and make them realize how stupid and dumb they are. They found a way (the beloved mainstream media), and I (and millions of other reformed Troglodytes) shall be forever grateful. I don't wanna be an enemy, a dummy, unpatriotic and indecent anymore. I wanna be a good bleeding-heart liberal rather than a KKK Konservative. Thanks to my liberal friends for waking me up! I'm a new man . . .
***
(originally 9-7-18)
Photo credit: This caricature of Donald Trump was adapted from a Creative Commons licensed photo from Gage Skidmore's Flickr photostream. [Flickr / CC BY-SA 2.0 license]
***