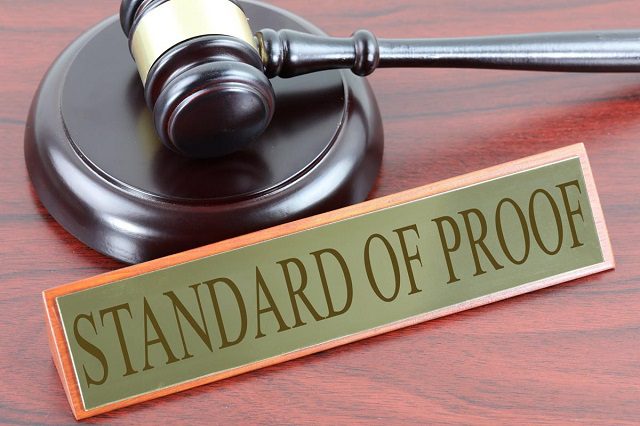 From my book: Bible Proofs for Catholic Truths (2009): available for only $2.99 as an e-book. All passages are KJV unless otherwise indicated. The words below are all from Scripture.
*****
Matthew 5:11-12: Blessed are ye, when men shall revile you, and persecute you, and shall say all manner of evil against you falsely, for my sake.[12] Rejoice, and be exceeding glad: for great is your reward in heaven: for so persecuted they the prophets which were before you.
Matthew 6:3-4: But when thou doest alms, let not thy left hand know what thy right hand doeth: [4] That thine alms may be in secret: and thy Father which seeth in secret himself shall reward thee openly. (cf. 6:5-6, 16-18)
Matthew 10:41-42: He that receiveth a prophet in the name of a prophet shall receive a prophet's reward; and he that receiveth a righteous man in the name of a righteous man shall receive a righteous man's reward. [42] And whosoever shall give to drink unto one of these little ones a cup of cold water only in the name of a disciple, verily I say unto you, he shall in no wise lose his reward.
Matthew 19:21: Jesus said unto him, If thou wilt be perfect, go and sell that thou hast, and give to the poor, and thou shalt have treasure in heaven: and come and follow me.
Matthew 19:29: And every one that hath forsaken houses, or brethren, or sisters, or father, or mother, or wife, or children, or lands, for my name's sake, shall receive an hundredfold, and shall inherit everlasting life.
Mark 9:41: For whosoever shall give you a cup of water to drink in my name, because ye belong to Christ, verily I say unto you, he shall not lose his reward.
Mark 10:29-30: And Jesus answered and said, Verily I say unto you, There is no man that hath left house, or brethren, or sisters, or father, or mother, or wife, or children, or lands, for my sake, and the gospel's, [30] But he shall receive an hundredfold now in this time, houses, and brethren, and sisters, and mothers, and children, and lands, with persecutions; and in the world to come eternal life.
Luke 6:35, 38: But love ye your enemies, and do good, and lend, hoping for nothing again; and your reward shall be great, and ye shall be the children of the Highest: for he is kind unto the unthankful and to the evil . . . Give, and it shall be given unto you; good measure, pressed down, and shaken together, and running over, shall men give into your bosom. For with the same measure that ye mete withal it shall be measured to you again.
Romans 15:17-18: I have therefore whereof I may glory through Jesus Christ in those things which pertain to God. [18] For I will not dare to speak of any of those things which Christ hath not wrought by me, to make the Gentiles obedient, by word and deed, (RSV: "In Christ Jesus, then, I have reason to be proud of my work for God. For I will not venture to speak of anything except what Christ has wrought through me to win obedience from the Gentiles, by word and deed,")
1 Corinthians 3:6-9: I have planted, Apollos watered; but God gave the increase. [7] So then neither is he that planteth any thing, neither he that watereth; but God that giveth the increase. [8] Now he that planteth and he that watereth are one: and every man shall receive his own reward according to his own labour. [9] For we are labourers together with God: ye are God's husbandry, ye are God's building.
2 Corinthians 9:6: But this I say, He which soweth sparingly shall reap also sparingly; and he which soweth bountifully shall reap also bountifully.
Ephesians 6:8: knowing that whatever good any one does, he will receive the same again from the Lord, whether he is a slave or free. (cf. Matt. 16:27)
2 Timothy 2:15: Study to shew thyself approved unto God, a workman that needeth not to be ashamed, rightly dividing the word of truth.
2 Timothy 4:8: Henceforth there is laid up for me a crown of righteousness, which the Lord, the righteous judge, shall give me at that day: and not to me only, but unto all them also that love his appearing.
Hebrews 6:10: For God is not unrighteous to forget your work and labour of love, which ye have shewed toward his name, in that ye have ministered to the saints, and do minister.
Hebrews 10:35: Cast not away therefore your confidence, which hath great recompence of reward.
Hebrews 11:6: But without faith it is impossible to please him: for he that cometh to God must believe that he is, and that he is a rewarder of them that diligently seek him.
James 1:12: Blessed is the man that endureth temptation: for when he is tried, he shall receive the crown of life, which the Lord hath promised to them that love him.
2 John 1:8: Look to yourselves, that we lose not those things which we have wrought, but that we receive a full reward. (RSV: "may win a full reward")
Revelation 2:10: Fear none of those things which thou shalt suffer: behold, the devil shall cast some of you into prison, that ye may be tried; and ye shall have tribulation ten days: be thou faithful unto death, and I will give thee a crown of life.
Revelation 3:11-12: Behold, I come quickly: hold that fast which thou hast, that no man take thy crown. [12] Him that overcometh will I make a pillar in the temple of my God, and he shall go no more out: and I will write upon him the name of my God, and the name of the city of my God, which is new Jerusalem, which cometh down out of heaven from my God: and I will write upon him my new name.
***
(originally 2009)
Photo credit: Nick Youngson CC BY-SA 3.0 Alpha Stock Images [Blue Diamond Gallery]