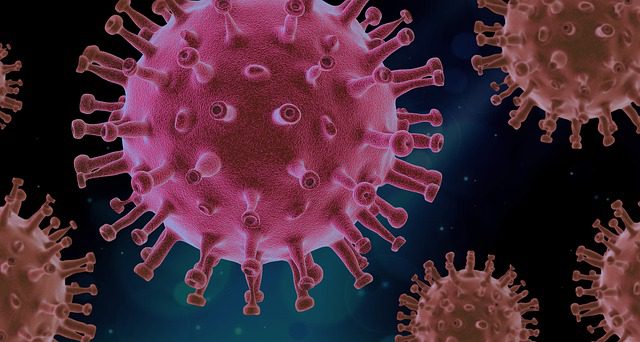 Anthony Fauci has been saying that the country needs to vaccinate 70% to 85% of the population to reach herd immunity from Covid-19. But he inexplicably ignores natural immunity. If you account for previous infections, herd immunity is likely close at hand.
Data from the California Department of Public Health, released earlier this month, show that while only 8.7% of the state's population has ever tested positive for Covid-19, at least 38.5% of the population has antibodies against the novel coronavirus. Those numbers are from Jan. 30 to Feb. 20. Adjusting for cases between now and then, and accounting for the amount of time it takes for the body to make antibodies, we can estimate that as many as half of Californians have natural immunity today.
The same report found that 45% of people in Los Angeles had Covid-19 antibodies. Again, the number can only be higher today. Between "half and two-thirds of our population has antibodies in it now," due to Covid exposure or vaccination, Mayor Eric Garcetti said Sunday on "Face the Nation." That would explain why cases in Los Angeles are down 95% in the past 11 weeks and the positivity rate among those tested is now 1.7% (

"Herd Immunity Is Near, Despite Fauci's Denial,"

Marty Makary,

Wall Street Journal

, 3-24-21)
California now has one case per 15,442 people.
*
Sen. Rand Paul (R-Ky.) [himself a physician] escalated his feud with the federal government's leading infectious diseases expert on Monday, calling Anthony Fauci a "petty tyrant" for suggesting Americans vaccinated against the coronavirus should not eat or drink indoors.
"Fauci continues to ignore 100 years of vaccine science," Paul wrote in a tweet Monday morning. "His only real theme is 'do what I say' even when it makes no sense."
"Americans who have recovered from or been vaccinated against the coronavirus should "go about your life," Paul said. "Eat, drink, work, open the schools. Enough with the petty tyrants!" [

source

]
Vaccines are either effective or they are not. Sen. Rand Paul argued (based on reputable recent studies) that they are effective; thus, mask-wearing is unnecessary post-vaccine, and he rightly accused Lord Fauci of "theater." There is legitimate science and liberal pseudo-, so-called "science." See also:
"Rand Paul mocks Fauci over advocacy of mask use after vaccination"
 (Thomas Barrabi,
Fox News
, 3-31-21).
*
Of 24,122,995 Currently Infected Patients Worldwide:
*
24,016,838 (99.6%) in Mild Condition
106,157 (0.4%) Serious or Critical Condition
*
US active cases: 6,876,666:
*
Serious / critical cases: 9,500 (0.138% or one in 724 cases; one-seventh of 1%).
[source]
*
I have a tolerant position: live and let live. I don't condemn the vaccines or masks or distancing. I condemn lies and falsehoods and unreasonable coercive tactics to make us be subject to them. I follow the actual scientific findings. I'm not causing anyone to die, as I have shown by many and various arguments.
*
*
1) Michigan (Dem.): 10,277
2) Florida (Rep.): 9,068
3) Pennsylvania (Dem.): 6,120
4) New York (Dem.): 5,212
5) New Jersey (Dem.): 4,818
6) Texas (Rep.): 4,532
7) Illinois (Dem.): 3,193
8) California (Dem.): 2,558
9) Ohio (Rep.): 2,340
10) Virginia (Dem.): 2,048
*
Most New Cases Per Population Percentage:
*
1) Michigan (Dem.): one per 973 people
2) New Jersey (Dem.): one per 1,847 people
3) Pennsylvania (Dem.): one per 2,092 people
4) Florida (Rep.): one per 2,371 people
5) New York (Dem.): one per 3,741 people
6) Illinois (Dem.): one per 3,977 people
7) Virginia (Dem.): one per 4,168 people
8) Ohio (Rep.): one per 5,000 people
9) Texas (Rep.): one per 6,399 people
10) California (Dem.): one per 15,442 people
*
Then, of course, we must remember that even if one contracts the virus, in the US, serious / critical cases occur at a rate of 0.138% or one in 724 cases; one-seventh of 1%.
*
According to the researchers [JAMA Internal Medicine, six weeks ago], 11.3% of the patients who tested positive for antibodies also had a positive diagnostic test for the coronavirus within 30 days, 2.7% had a positive diagnostic test result within days 31 to 60, 1.1% had a positive result within days 61 to 90, and 0.3% had a positive result at more than 90 days.
In comparison, among the 2.9 million patients who had tested negative for coronavirus antibodies at the outset, 3.9% had a positive diagnostic test for the coronavirus within 30 days. According to the researchers, "That proportion remained relatively consistent at approximately 3.0% over all subsequent periods of observation, including after 90 days."

*

According to the researchers, those findings show that although reduction of reinfection risk "was not seen in the first 30 days after an initial antibody test, it became pronounced after 30 days and progressively strengthened through the 90-day observation period and beyond."

*
Doug Lowy of the National Cancer Institute, who co-authored of the study, said, "That's a tenfold decrease, which is essentially a 90% reduction in risk for people who are antibody positive."

*
"It's something that has been hypothesized for a long time, but our study is by far the largest study to look at this, especially in the United States," he added.

*
Lowy cautioned that the study used real-time data and wasn't conducted in a clinical setting, meaning "confounders"—or factors that distort the data—could be present. That means the tenfold increase in protection should be taken as an estimate, Lowy said, because in reality, "maybe it's a threefold difference, and maybe it's a twentyfold difference."
However, Lowy noted the study's results match research from the United Kingdom that's been published in the

New England Journal of Medicine

. That study similarly found a tenfold increase in protection among people with coronavirus antibodies. [

source

]
So it ain't 100% but it's about 90%: almost as good. Lots of immunity going on: and about as much or almost as much in some cases as even the vaccines claim.
*
I documented many studies in peer-reviewed scientific journals last July, that questioned the efficacy of face masks against COVID-19, and even showed that harm can be caused by them
*
I'd say we're nearing the end of this (though there will still be the usual peaks and valleys in the graph statistics) and herd immunity + vaccinations will [relatively] soon put it behind us. There is no need or place for anyone to blame anyone else unless it is the government (almost all Democrats in this case, as usual) and their reckless incompetence, which literally caused thousands to 1) die unnecessarily and 2) go out of business (most probably unnecessarily).
*
The number of COVID-19 deaths averaged 1,000 per day this past week, a 7 percent drop. . . .
The CDC also reported that Michigan had by far the highest rate of cases with 510 cases per 100,000 residents over the past 7 days. That's about 40 more than the previous week.

*

New Jersey was second with 282 cases per 100,000 residents, followed by Delaware at 241 cases per 100,000 residents and New York with 235 cases per 100,000 residents.
[all blue / Democrat-led states]
California also led for most COVID deaths again, over the last week.
*
Governor Whitmer of my own Michigan (a Democrat) has been such a "tyrant" with regard to the pandemic, that she is reluctant now to close business and activities down again by government decree, and is asking for voluntary participation. Since Michigan again has the highest rate of infection in the country (including the highest influx of the British variant) for at least the third straight week, that puts her in a bit of a bind, as The New York Slimes noted.
The fact that she is reluctant to use coercion shows, I think, a big sea change in public willingness to abide by restrictions, now that the virus is slowly subsiding and vaccinations increasing every day. People aren't stupid. They can read statistics, like those I provide above. They may have to search a bit, but they can the discover the facts if they are seeking truth and not mere agenda- and politically-driven propaganda and slogans.
For my part, I continue to state truth as best I can ascertain it: utterly oblivious and indifferent to any "more compassionate than thou" posturing and virtue signaling from the political left. I've never been muzzled or shut up and I'm not about to start now at this stage of the game. If I am shown to be wrong about something, I'll gladly admit it. This is not a time or circumstance for foolish pride (if there ever is a time). I'm simply calling things as I see 'em.
***
Photo credit: PIRO4D (3-16-20) [Pixabay / Pixabay License]
Summary: I analyze several aspects of COVID that aren't much discussed: herd immunity, Dr. Fauci's vacillations, various statistics of deaths & likelihood of contracting the virus, mask data, etc.
Tags: Anthony Fauci, apocalypticism, Big Brother, black death, closed states, contagious disease, coronavirus, coronavirus vaccination, COVID Vaccines, COVID-19, disease, disease control, doom-and-gloom, epidemic, flu, herd immunity, leftism & coronavirus, liberal tyranny, lung cancer & smoking, mandatory vaccination, mandatory vaccines, mass hysteria, mass panic, open states, pandemic, quarantine, Spanish flu, Texas & COVID, vaccination, vaccine mandate, virus, virus trends
***