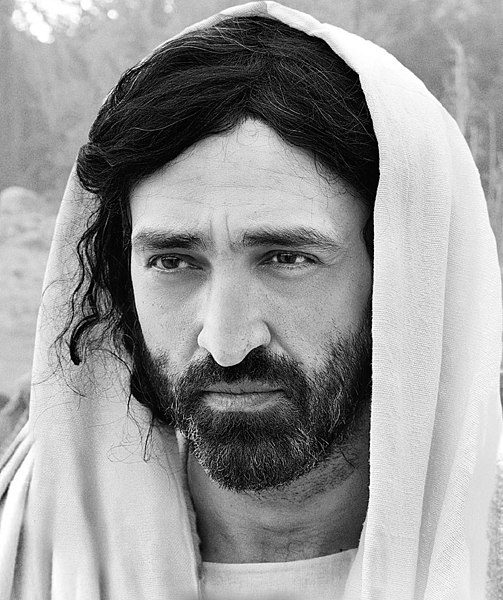 Michael J. Alter is the author of the copiously researched, 913-page volume, The Resurrection: a Critical Inquiry (2015). I initially offered 59 "brief" replies to as many alleged New Testament contradictions (March 2021). We later engaged in amiable correspondence and decided to enter into a major ongoing dialogue about his book. He graciously sent me a PDF file of it, free of charge, for my review, and has committed himself to counter-response as well: a very rare trait these days. All of this is, I think, mightily impressive.
Mike describes himself as "of the Jewish faith" but is quick to point out that labels are often "misleading" and "divisive" (I agree to a large extent). He continues to be influenced by, for example, "Reformed, Conservative, Orthodox, and Chabad" variants of Judaism and learns "from those of other faiths, the secular, the non-theists, etc." Fair enough. I have a great many influences, too, am very ecumenical, and am a great admirer of Judaism, as I told Michael in a combox comment on my blog.
He says his book "can be described as Jewish apologetics" and one that provides reasons for "why members of the Jewish community should not convert to Christianity." I will be writing many critiques of the book and we'll be engaging in ongoing discussion for likely a long time. I'm quite excited about it and eagerly enjoy the dialogue and debate. This is a rare opportunity these days and I am most grateful for Mike's willingness to interact, minus any personal hostility.
*****
You'll soon discover that I have particular interests and am uninterested in other things. That will be true with regard to your book. I am primarily interested in demonstrating that alleged NT contradictions really aren't so, or "defeating the defeaters": as Protestant philosopher Alvin Plantinga likes to say. The idea is to question whether internal contradictions are present, and to refute each one that is alleged. That's what I did so far in my 59 replies to your book: based on what I could read of it. So you already see what I will mostly be doing as I proceed.
*
It's a "negative" sort of evidence for NT trustworthiness and internal consistency and cohesion. It doesn't
prove
inspiration, but it is
consistent
with it; that is, inspired revelation would not and could not contain real contradictions. And it's an
objective
enterprise: one of logic. Orthodox, traditional Christians like myself believe that the NT (and the OT) are ultimately "supervised" (quite different, however, from "dictated"), guided, and protected from error by God Himself, and that the results, therefore, are infallible (in the
original autographs
) and therefore, non-contradictory.
*
Where human authors, writing of their own accord, but inspired by God, may not have been intentionally seeking logical harmony with all other NT books (often not even knowing they existed), God saw to it that this harmony was in fact achieved. This is my presupposition, and it lies behind my view that the NT books are a coherent whole, and that cross-references from any one book are relevant to similar subject material in all the other books (one of the key premises of systematic theology, which I love).
*
Of course, this is a tenet of faith. One can hardly "prove" such a thing. Faith itself is (we say) consonant with reason and not antithetical to it at all. Reason can bolster it in quite a few ways; yet faith can never reduce to mere reason or philosophy. It is its own entity. And it is enabled by God's grace. If "most" modern scholars reject these sorts of things, it is of little concern to me. From where I sit, they have adopted various false premises, leading to a loss of a faith they may have once had (whether Jewish or Christian), or preventing the attainment of such faith in the future. In our view, loss of faith, or never having had faith can't help but harm their thinking processes as well.
*
In a word, they lack wisdom. I think much of liberal biblical scholarship and atheist "biblical scholarship" is outright and intrinsically dishonest. It is not approaching the Bible as it actually is, and is dedicated to forcing it into conceptions that it is not. I'm not a scholar and I can't say that I have read 5,000 books like you or deal with this stuff on that level, but I do have some 40 years of experience debating atheists and defending the Bible and Christianity and (more broadly) theism.
*
Christianity cannot be reduced to philosophy or scholarship of the "pointy heads." I'm not "anti-scholarship" at all; but I take a dim view of skeptical and theologically liberal scholarship (as you saw in my vigorous criticism of Fr. Raymond Brown). Catholics in particular believe that biblical scholarship from professed Catholics must seek to be in harmony with Church teachings and dogmas.
*
A lot of people don't like that. Again it comes down to the beliefs of faith and one's premises. Bertrand Russell maintained that St. Thomas Aquinas was not a philosopher because he was also a theologian and orthodox Catholic. For Russell, those two things were utterly incompatible. For St. Thomas (drawing largely from Aristotle) and virtually all Catholics, they are not at all. It's two different things that are in harmony, just as science and faith / theology are also in harmony.
*
Many people view me as a fundamentally dishonest person, a sophist or special pleader, or even an outright liar because I am an apologist and defend a particular viewpoint. I respond that everyone has a viewpoint or a worldview, whether they acknowledge it or not, and they accept many axiomatic premises that cannot themselves be proven. A Catholic apologist simply has a few more ironclad premises than most, but it's not an intrinsically dishonest enterprise.
*
This will give you an idea of how I approach these things, and where my main interest in your book lies. I will still have a lot to respond to, because you allege many contradictions. With atheists who propose many of these, the discussion often gets down to one about plausibility. I think I decisively refute a proposed contradiction, and they don't see it at all, because they have these (arbitrary) notions that "the text shouldn't read as it does, and should read a different way." And of course they reject all miracles and even the honesty and integrity of the NT authors.
*
But on what basis can they say that (what the Bible writers should or shouldn't have written if they were "honest" etc.)? It's all arbitrary: as are all the convoluted, cynical theories they have about the NT writers being agenda-driven; special pleading sophists. Belief in biblical inspiration and internal coherence, on the other hand, is indeed a tenet of faith, but at least it leads to a consistent methodology of both respecting and analyzing the NT. It's not inherently hostile to the NT.
*
These things that atheists constantly throw out as if they are Gospel Truths (ah, the irony!) can't be objectively, reasonably argued, because there is nothing to base them on. You yourself wrote: "there is no way to know what the writers were thinking when they constructed their narratives" (p. 26). Well, I think we can often have a good idea, but for sure no one can possibly "know" all these cynical theories that atheists dream up and fantasize about, regarding the construction of the NT and its purpose to deceive and manipulate: as they think. These are the true myths in play here, in my opinions; not the NT stories.
*
But most of the time, in resolving these "difficulties" the argument comes down to (from my perspective) atheist ignorance of biblical / Hebraic thinking (particularly the many non-western or non-Greek elements) and ancient near eastern culture and the meaning of the Hebrew or Greek words involved, as well as not grasping what is said about the same topic in other parts of the NT and OT.
*
*
My
Quotable Newman
was published by a major Catholic publisher, and I self-published two more books of his quotations. His thinking in that book was absolutely extraordinary and anticipated subtle and profound aspects of philosophy of religion and religious and philosophical epistemology (
tacit knowledge or implicit knowledge
) later expounded upon by
Michael Polanyi
some eighty years later. It's by far the most difficult and complex book I have ever read, but one of the most rewarding in its incredible richness and depth.
*
I'm rambling a bit, but perhaps you will find this helpful to understand my presuppositions and methodology.
***
Photo credit: Selva Rasalingam as Jesus in the The Gospel of Luke (2016, Netflix USA) [Wikimedia Commons / Creative Commons CC0 1.0 Universal Public Domain Dedication]
Summary: In the first of a series of dialogues ("Resurrection Debate") with Jewish author Michael Alter, I lay out my fundamental premises with regard to biblical inspiration and alleged "contradictions."
Tags: alleged Bible contradictions, alleged Resurrection contradictions, Bible "contradictions", Bible "difficulties", Bible Only, biblical inspiration, biblical prooftexts, biblical skeptics, New Testament critics, New Testament skepticism, biblical theology, New Testament, exegesis, hermeneutics, Holy Bible, inerrancy, infallibility, Jewish anti-Christian polemics, Jewish apologetics, Jewish critique of Christianity, Jewish-Christian discussion, Michael J. Alter, Resurrection "Contradictions", Resurrection of Jesus, The Resurrection: A Critical Inquiry
***