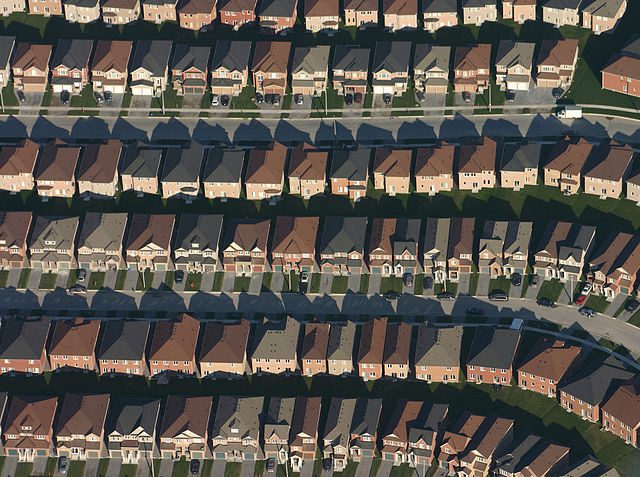 I love Ann Arbor, even though I sarcastically refer to it and neighboring Ypsilanti as "Sodom and Gomorrah" because they are both university towns (the latter has Eastern Michigan University, the former, University of Michigan). It's a beautiful (hilly, forested) place and, as we would expect a university town to be: artsy and fun. I went to a Brian Wilson concert there in 1999, and also saw The Chieftains a few years later. I have the fondest memories of beginning my street witnessing "career" at the Ann Arbor Art Fair, every summer from 1981 to 1990 and a few times after that as a Catholic. I'd love to do that again this year.
It turns out that I now attend a parish (Christ the King) in Ann Arbor: some 35-40 miles from our house in Tecumseh, in the Irish Hills region in Michigan, the next county over (Lenawee). It's a charismatic parish that grew out of the wonderful Word of God community that sprouted during the 60s. My friends Steve Ray and Al Kresta have been attending there for years, though ironically, I've seen neither of them since we started attending, many months ago now. We decided to become members there because we had visited several times and also knew the priest, Fr. Ed Fride: a great guy and man of God. It was good to have some continuity, as we moved to a new place, 50 miles away from where we have lived our entire lives.
Yesterday was the first restriction-free Mass there in over a year, by permission of our bishop. It was wonderful. I saw only three masks in the whole congregation, which is fine. Maybe those people are actually recovering from COVID. I don't judge that. I never have been judgmental about who decides to do what. It's a free country and we all do what we gotta do to stay healthy in a serious pandemic. I only question policies and practices when they become irrational and excessive and oppressive. We had the Greeting of Peace (no one refused to touch my hand), holy water; everything back to normal. People were ready for that! The national nightmare (and endless liberal political exploitation of it) is coming to an end. Thank God!
So we had that refreshing experience, but then I had some shopping to do afterwards. I just started a low-gluten and low-dairy diet again (for general health and well-being purposes) and I needed to get some specialized foods, and went to Whole Foods Market: a national chain health food store. It was a great place (although, surprisingly, they didn't carry carob powder, a staple of health food sweets).
Upon entering, I noticed that the sign on the door said that anyone who was vaccinated didn't have to wear a face mask. This was not unexpected, as our Governor Half-Whitmer has recently decreed from on high that vaccinated folks were free to go mask-free outside (along with unvaccinated people) or inside. She also said businesses (i.e., those that managed to survive her endless restrictions: some of the harshest in the country) could decide what they like until July 1st, when all mask-wearing mandates in Michigan would expire. Even after that, businesses can require masks if they wish, since they are private enterprises. But they won't, I predict, because big $$$ will be at stake.
As a law-abiding citizen and non-vaccinated human being (I have two principled, sincere reasons for not receiving one, that I have written about), I wore a mask. I have always followed state and business (and also bishops' and local parish) guidelines on this, along with social distancing and the whole nine yards. Either we have a rule of law or we don't. In that sort of society, there are times when we personally may not care for a particular rule or law. But we follow it because that's how the rule of law works. You'd never know it in "sanctuary cities", riot-torn Portland or Seattle, or the southern border, but yeah, America actually is (or traditionally was) a society with the rule of law. We're not an anarchy. And, by the way, the voters will "speak" loudly about all this in November 2022. We conservatives (and I am a very socially conscious, truly "progressive" one) can't wait to do so. Stay tuned!
I wasn't in a position to "boycott" the store on principle because I really needed the products that were sold in it, and few other places within reasonable distance carried them. After July 1st, if a less specialized store requires a mask, I will immediately seek out the manager and politely inform them that until they remove such a policy, I will not be purchasing anything there. Their choice, and mine too! But yesterday  I masked-up and went in. I also thought as I entered, "Michigan is now 55-60% vaccinated, so I wonder how many in this store will be mask-free, because of that?" And at the same time a second thought immediately followed: "I bet no one will go without a mask."
*
Guess which thought was correct? Not even one person was mask-free (out of maybe 60-70 in the store). Now, we pretty much know, in Ann Arbor, in a health food store (usually an overwhelmingly "progressive" environment), that the clientele would be likely at least 90% politically liberal (if not 95%). And liberals (so they endlessly inform us) are supposed to be more rational (and more compassionate and loving) than the rest of us peasants, and more amenable to scientific inquiry. They put condescending signs on their lawns telling us just that.
Even Lord Fauci (the greatest scientific mind since Einstein, and infallible) and the good ol' CDC have given the Good Housekeeping Seal of Approval to being mask-free if vaccinated. One is either immune or they are not. And having had COVID also basically makes one immune (the thing that is rarely talked about for some reason).
Statistically, it was almost certainly the case that at the very least, 40% of the people in that store had been vaccinated; more likely, I would say, 50-60% or higher, since political liberals favor vaccination more than conservatives. So the fascinating question is: "why is it that not a single person who was vaccinated, chose to not wear a mask, when the store and the Michigan governmental policy both agreed that it was perfectly safe and permissible to do so?" Pondering that is a curious intellectual exercise. Here are my best guesses (but they are only that):
1) sheer force of habit. We've all been doing this for so long, when entering places of business, that masking is like putting on a shirt, or morning coffee or walking the dog.

*

2) they didn't notice the sign on the door,

3) They were uninformed about the Governor's latest decree.

4) They didn't wanna stand out from the crowd / the "sheep" / Orwellian groupthink impulse. Imagine that in supposedly nonconformist / free-thinking / progressive Ann Arbor, which is sort of the "San Francisco of Michigan." It reminded me of all those "liberated" liberals in the late 60s and early 70s (when I came of age): almost literally to a person all engaging in immoral sexual practices, unhealthy and stupid illegal drug-taking, and dressing in exactly the same way. But they are free non-conformists, right? Nope . . . The ones who didn't do that — like myself (save for the clothes and hair style!) — and who actually thought for themselves and acted accordingly, were the true nonconformists.

*

5) They were being extra-cautious because it is a transition period of sorts.

*

6) Wearing a mask for the liberal has been for so long a species of

virtue-signaling

, that liberals actually don't

want

to give it up. They love the warm fuzzy /

Kumbaya

 / more-caring-than-thou feeling they get from wearing it.
That's all I can come up with (#1, 4, 6 being my slight preferences: of roughly the same likelihood, I would [merely] guess). But none of those things rationally explain such odd behavior. It's just irrational and mindless at bottom. Not even one can engage in the newly allowed freedom to go back to normal and proceed without a mask? Every single vaccinated person went into that store without thinking to themselves, "oh cool! I don't have to wear this mask! Hallelujah!" They weren't ready to get rid of it: not like the feminists in 1970 who gladly disposed of their bras.
*
After that experience, I had to go to Vitamin Shoppe a block away (another national chain). Again, a sign on the door permitted the vaccinated to be mask-free. And again, no one decided to do that (though there were a lot less people in this store). I almost didn't wear my mask, just to make a point, but as I said, I'm law-abiding, so that principle predominated.
*
But after July 1st, I will not wear one anywhere, because then, state law will be on my side, and I won't put up with any more of this excessive, anti-scientific nonsense (enough is enough); and I will be vocal about it, in the "boycott" sense. Businesses can do what they like; I as a consumer can decide to give them business if I like, too: just like how the NBA and the Oscars have lost a good half of their audience because conservative viewers have had enough of the fascist-like, crammed in our face, constant irrational and immoral ultra-leftism.
We were there to enjoy sports and awards for good acting, not to be in a brainless Marxist brainwashing camp. Not everything has to be politicized. But of course, the further left one goes on the spectrum, indeed everything does have to be political (because that is the leftists' messianic religion to replace God with). Even a Sunday picnic in the park or a third-grade class in public schools or Saturday cartoons can't be free of it anymore.
*
***
*
*
***
*
Summary: I offer observations regarding "mask-wearing sheep" from my strange personal experiences yesterday in the ultra-liberal, "progressive" university town of Ann Arbor, Michigan.
*
***