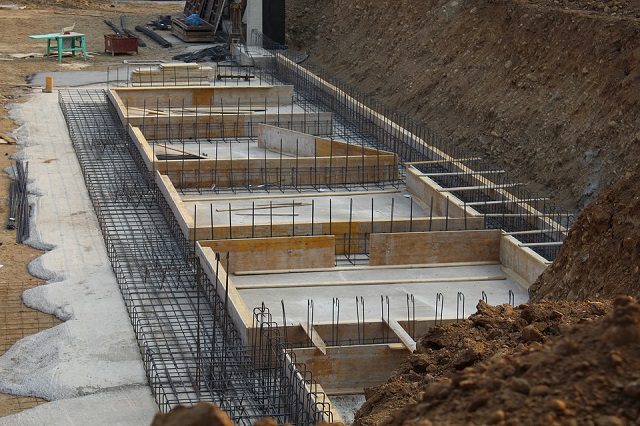 Jason is a Protestant and anti-Catholic apologist, who runs the Tribalblogue site. I will be responding to his article, What To Make Of 1 Timothy 3:15 And Catholic Claims About It (10-6-20). His words will be in blue.
*****
1 Timothy 3:15b (RSV) . . . the household of God, which is the church of the living God, the pillar and bulwark of the truth.
Roman Catholics often cite 1 Timothy 3:15 in support of their view of their denomination.
Yes we do, because it is a rock-solid argument, and (best of all) explicitly biblical. And it is in support of the one true Catholic Church, established by Jesus Christ with St. Peter as its first pope. We don't believe in denominations, which are not a biblical concept and which essentially began as a scandalous novelty (even Luther and Calvin — very unlike modern Protestants — utterly detested them) 15 centuries after Christ.
But:
– The context makes it more likely that Paul is referring to the local church than that he's referring to a worldwide denomination, like the Roman Catholic Church. He's writing to Timothy about the latter's work in Ephesus (1:3).
Paul was writing about how Christians ought to behave. Behave where? Well, in "the church": an essential attribute of which he then describes (which seems to me to stand alone as a proposition). If Paul had written all this, ending with "behave in the marketplace" or "behave in the academies" and then proceeded to describe marketplaces or academies, in the same way, his description of those would not have directly to do with the previous section about "behave in such-and-such a manner."
*
It's two distinct propositions. The behavior he refers to would apply in pretty much all situations ("temperate, faithful in all things . . . let them manage their children and their households well": 1 Tim 3:11-12). Paul simply threw in a description of the Church for no extra charge.
*
St. Paul does precisely the same thing with the Corinthians. 1 Corinthians was written to one local Church in Corinth. And so there is much in it pertaining exclusively to that church at that particular time in history. But at the end of 1 Corinthians chapter 12, Paul abruptly switches to talk about the overall Church, the Body of Christ:
1 Corinthians 12:26-30 If one member suffers, all suffer together; if one member is honored, all rejoice together. [27] Now you are the body of Christ and individually members of it. [28] And God has appointed in the church first apostles, second prophets, third teachers, then workers of miracles, then healers, helpers, administrators, speakers in various kinds of tongues. [29] Are all apostles? Are all prophets? Are all teachers? Do all work miracles? [30] Do all possess gifts of healing? Do all speak with tongues? Do all interpret?
Now, according to Jason's desperate eisegesis of 1 Timothy 3:15, applied to this passage also, we would have to hold that 12:26-30 was still referring only to the church at Corinth. That would mean that Corinth was the entire "Body of Christ" and that only it has prophets, apostles, teachers, administrators, etc. This is clearly a ridiculous reductio ad absurdum. Therefore, he is speaking of the institutional Church here, and also in 1 Timothy 3:15.
*
It's just as silly to think that 1 Timothy 3:15 is any different: as if the local church at Ephesus (referred to one time, in passing, in the entire letter, at the beginning of the chapter, two chapters previously) alone was "the pillar and bulwark of the truth." That's clearly ludicrous, but this is the desperation that Protestant apologists are reduced to, in trying to "refute" our best prooftexts for Catholic positions. I understand that the stakes are high. They must discredit this passage because it alone destroys sola Scriptura and strongly backs up the Catholic rule of faith.
*
– What we read about the Ephesian church elsewhere, such as in Acts 20:17-38 and Revelation 2:1-7, suggests that there was no assurance that the Ephesian church would remain faithful, have an unbroken succession from the apostles in perpetuity, or any other such thing.
*
No doubt, but none of this proves that 1 Timothy 3:15 was only referring to Ephesus. It's absurd. I know a weak argument when I see one, after doing apologetics these past forty years.
*
In Acts 20, Paul expects wolves to come in among the Ephesian leadership and calls on them to remember the teaching they'd received from Jesus and Paul. He says nothing of an assurance that they'll maintain the faith or how they can look to the infallible church teachings of their day, in addition to remembering the teaching of the past. Even an apostolic church as prominent as Ephesus, one that had the principles of 1 Timothy 3:15 applied so directly to it, could also be addressed in the terms of Acts 20 and Revelation 2.
*
All of this is perfectly irrelevant (in logic, what we call a non sequitur) to the text in question. But this is what the sophist does. He throws up a bunch of extraneous stuff that is mere obfuscation and obscurantism. Lawyers with a bad case and few facts on their side do the same thing. It's an unenviable task. It's much easier to defend the truth. You don't have to play all these games.
*
– 1 Timothy 3:15 is addressing a function the church has.
*
Precisely! And we will unpack the implications of this below.
*
There's no reason within the text or nearby context to think that the church will infallibly carry out that function.
*
Oh but yes there is, as we shall shortly prove.
*
Similarly, the people of Israel are referred to as God's witnesses (Isaiah 43:10-12), Christians are called salt and light (Matthew 5:13-14), etc., but it doesn't follow that they'll infallibly fulfill that role or that they'll have the other relevant characteristics Catholics associate with the 1 Timothy 3 passage.
*
That's irrelevant, too. Jason has to explain what it means for the Church to be "the pillar and bulwark of the truth." He's trying mightily to explain it away, but he's miserably failing.
*
– Even if the church were sure to always fulfill the function described in the passage, the church wouldn't have to be infallible in the particular way Roman Catholicism claims to be.
*
Obviously a biblical text would not be as developed as Catholic ecclesiology over 2,000 years. Yet the basic concept is here, very strongly expressed.
*
For example, if there were always a church holding a set of beliefs with some degree of overlap with Roman Catholicism, but not identical to it (Trinitarianism, the virgin birth, the resurrection of Jesus, etc.), that wouldn't be equivalent to the church always fulfilling 1 Timothy 3:15 in the form of Roman Catholicism. You could believe that the function of the 1 Timothy passage has been fulfilled in every generation since the time of the apostles without believing that Catholicism has fulfilled it. Catholicism isn't the only candidate available, and there are other candidates that are superior.
*
Well, this gets into the vexed, controversial question of which institutional, historical Christian communion is most plausibly viewed as the one true Church. I'd be absolutely delighted to have that discussion with Jason or anyone else. But he ignores all of my refutations . . .
*
– We normally think of multiple pillars, not just one, supporting a structure (e.g., Judges 16:29, Galatians 2:9). But the passage uses the singular, "pillar". The implication is that at least one other entity has the same role the church is described as having.
*
Nonsense. So Jason notes that the text refers to one pillar, and to him this implies that there are other ones in the sense that the passage expresses. Quite obviously, if that were the case, then the passage would say (duh!) that the Church was "one of many pillars and bulwarks of the truth." But it says no such thing, and Jason is desperately special pleading.
*
– The theme of the last part of 1 Timothy 3:15 (upholding the truth) is so broadly applicable that you can't limit it to the local church, some worldwide denomination like Roman Catholicism, or any other concept of the church.
*
This is remarkable! Once again, Jason simply ignores what the text says and goes sailing off into fantasy-land, pretending that it is something other than the Church being "the pillar and bulwark of the truth."
*
There are many individuals and groups throughout history who have been called on to be a pillar and support of the truth in some sense. Many individuals and groups outside of any church hierarchy are referred to as having some sort of supporting role, comparable to a pillar, a support, a foundation, or whatever term you want to use (e.g., Luke 8:3, Romans 11:18, 2 Corinthians 8:4, Revelation 3:12). In the Romans 11 passage just cited, Paul is addressing the Roman Christians in particular, warning them not to be arrogant in light of their dependence on the Jewish people. Later in 1 Timothy, Paul refers to wealthy Christians building a foundation for their future through good works (6:17-19). The concept of some entity serving as a support of some other entity, communicated by using architectural terms (a pillar, a foundation, a rock, a bulwark, etc.) or communicated in some other way, is commonplace.
*
Yes, and what does any of that have to do with the passage under consideration? How is it to be sensibly understood? I will eventually give my view. But right now let's take note of Jason's pathetic view: some of the worst argumentation I have ever seen him make in 21 years of debates with him.
*
The idea that an individual, group, or object has to have attributes like the relevant ones Roman Catholicism claims to have in order to serve as something like a pillar or support of the truth doesn't make sense, and it would lead to absurd conclusions if applied to other passages. The language Paul uses in 1 Timothy 3:15 is too vague, making it open to a variety of applications, to justify the Catholic use of the passage. We see the same sort of variability with the metaphors used in other contexts. God is referred to as a light (Isaiah 60:19, Micah 7:8, John 8:12), and so are other entities (Isaiah 62:1, Matthew 5:14, Philippians 2:15). But they're lights in a variety of ways. When metaphors like these are used, involving architecture, light, or whatever else, there isn't much you can derive from them. That kind of metaphor typically isn't meant to convey as much as Catholics want it to in the context of 1 Timothy 3:15. You have to bring in other evidence if you want to justify the sort of conclusions Catholics often claim to be deriving from 1 Timothy 3. But, then, it's no longer just a matter of what that 1 Timothy 3 passage tells us. And if Catholics are going to bring in other considerations, so can their opponents.
*
Jason: the master of the non sequitur and obfuscation. Just throw any type of manure against the "wall" [of a rational, logical, exegetical position] and hope some of it will stick . . . Well, it ain't stickin', but it's sure stinkin' up the place.
*
– The wide applicability of the language is illustrated in some second-century sources. Eusebius quotes a document providing an account of some martyrs in Irenaeus' day, and that document refers to a man named Attalus as "a native of Pergamos where he had always been a pillar and foundation" (Church History 5:1:17). Irenaeus wrote, "We have learned from none others the plan of our salvation, than from those through whom the Gospel has come down to us, which they did at one time proclaim in public, and, at a later period, by the will of God, handed down to us in the Scriptures, to be the ground and pillar of our faith." (Against Heresies, 3:1:1) He refers to how "the pillar and ground of the Church is the Gospel and the spirit of life" (3:11:8).
*
– In Paul's letter to the Ephesians (recall what I said above about the relationship between 1 Timothy and Ephesus), he refers to how Christians in general, not just a church hierarchy, a Pope, or ecumenical councils, for example, are to uphold the truth in various ways. They're to "speak the truth" (4:15), for example. In fact, relative to how short the letter is, there are a lot of references to truth in Paul's letter to the Ephesians (1:13, 4:15, 4:21, 4:24, 4:25, 5:9, 6:14). All of those references to truth are applicable to Christians in general, not just a church hierarchy or an allegedly infallible portion of the hierarchy.
*
Again, none of this exegetes the passage at hand. It just doesn't.
*
– The language Paul uses to describe the church in 1 Timothy 3:15 ("the household of God", "the church of the living God") and his reference to "how one ought to conduct himself in" that church make more sense if his focus is on the congregation in general. See the similar concepts in Ephesians 2:19-22, for example. The language is less likely to be referring only to the hierarchy, to some portion of the hierarchy that allegedly is infallible, or some such thing. And just as laymen aren't infallible in their role of upholding the truth, neither are those serving in the hierarchy. Furthermore, Paul's references to the Ephesians in general upholding the truth in his letter to the Ephesians (as discussed above) offer another line of evidence that he had the church in general in mind. Even if we assumed that Paul was using the language of the church in general as shorthand for a particular portion of the church, there would be no way to justify the conclusion that the portion of the church Paul was thinking of is the portion Catholicism has in mind. But, again, the most sensible way to take the passage is that the church in general is being referred to, and Catholics don't want to assign attributes like an unbroken succession and infallibility to the church in general.
*
He gets a little closer to the
actual text
here, but is still very far away. Now let me give you an example of how
Catholics
interpret it. You be the judge as to which interpretation is more plausible. Here is the related portion of my book,
100 Biblical Arguments Against Sola Scriptura
(2012, pp. 104-107, #82; with one "footnote-type" bracketed interjection added):
Pillars and foundations support things and prevent them from collapsing. To be a "bulwark" of the truth, means to be a "safety net" against truth turning into falsity. If the Church could err, it could not be what Scripture says it is. God's truth would be the house built on a foundation of sand in Jesus' parable. For this passage of Scripture to be true, the Church could not err — it must be infallible. A similar passage may cast further light on 1 Timothy 3:15:

Ephesians 2:19-21 . . . you are fellow citizens with the saints and members of the household of God, [20] built upon the foundation of the apostles and prophets, Christ Jesus himself being the cornerstone, [21] in whom the whole structure is joined together and grows into a holy temple in the Lord;

1 Timothy 3:15 defines "household of God" as "the church of the living God." Therefore, we know that Ephesians 2:19-21 is also referring to the Church, even though that word is not present. Here the Church's own "foundation" is "the apostles and prophets, Christ Jesus himself being the cornerstone." The foundation of the Church itself is Jesus and apostles and prophets.

Prophets spoke "in the name of the Lord" (1 Chron 21:19; 2 Chron 33:18; Jer 26:9), and commonly introduced their utterances with "thus says the Lord" (Is 10:24; Jer 4:3; 26:4; Ezek 13:8; Amos 3:11-12; and many more). They spoke the "word of the Lord" (Is 1:10; 38:4; Jer 1:2; 13:3, 8; 14:1; Ezek 13:1-2; Hos 1:1; Joel 1:1; Jon 1:1; Mic 1:1, et cetera). These communications cannot contain any untruths insofar as they truly originate from God, with the prophet serving as a spokesman or intermediary of God (Jer 2:2; 26:8; Ezek 11:5; Zech 1:6; and many more). Likewise, apostles proclaimed truth unmixed with error (1 Cor 2:7-13; 1 Tim 2:7; 2 Tim 1:11-14; 2 Pet 1:12-21).

Does this foundation have any faults or cracks? Since Jesus is the cornerstone, he can hardly be a faulty foundation. Neither can the apostles or prophets err when teaching the inspired gospel message or proclaiming God's word. In the way that apostles and prophets are infallible, so is the Church set up by our Lord Jesus Christ. We ourselves (all Christians) are incorporated into the Church (following the metaphor), on top of the foundation.

1 Peter 2:4-9 Come to him, to that living stone, rejected by men but in God's sight chosen and precious; [5] and like living stones be yourselves built into a spiritual house, to be a holy priesthood, to offer spiritual sacrifices acceptable to God through Jesus Christ. [6] For it stands in scripture: "Behold, I am laying in Zion a stone, a cornerstone chosen and precious, and he who believes in him will not be put to shame." [7] To you therefore who believe, he is precious, but for those who do not believe, "The very stone which the builders rejected has become the head of the corner," [8] and "A stone that will make men stumble, a rock that will make them fall"; for they stumble because they disobey the word, as they were destined to do. [9] But you are a chosen race, a royal priesthood, a holy nation, God's own people, that you may declare the wonderful deeds of him who called you out of darkness into his marvelous light. (cf. Isa 28:16)

Jesus is without fault or untruth, and he is the cornerstone of the Church. The Church is also more than once even identified with Jesus himself, by being called his "Body" (Acts 9:5 cf. with 22:4 and 26:11; 1 Cor 12:27; Eph 1:22-23; 4:12; 5:23, 30; Col 1:24). That the Church is so intimately connected with Jesus, who is infallible, is itself a strong argument that the Church is also infallible and without error.

Therefore, the Church is built on the foundation of Jesus (perfect in all knowledge), and the prophets and apostles (who spoke infallible truth, often recorded in inspired, infallible Scripture). Moreover, it is the very "Body of Christ." It stands to reason that the Church herself is infallible, by the same token. In the Bible, nowhere is truth presented as anything less than pure truth, unmixed with error. That was certainly how Paul conceived his own "tradition" that he received and passed down.

[Romans 2:8 but for those who are factious and do not obey the truth, but obey wickedness, there will be wrath and fury.

*

2 Corinthians 13:8 For we cannot do anything against the truth, but only for the truth.

*

Colossians 1:5 because of the hope laid up for you in heaven. Of this you have heard before in the word of the truth, the gospel

*

2 Thessalonians 2:10 . . . they refused to love the truth and so be saved. (cf. 2:12-13)

*

1 Timothy 2:4 who desires all men to be saved and to come to the knowledge of the truth.

*

1 Timothy 4:3 . . . those who believe and know the truth.

*

2 Timothy 1:14 guard the truth that has been entrusted to you by the Holy Spirit who dwells within us. (cf. Jude 3)

*

2 Timothy 4:4 and will turn away from listening to the truth and wander into myths. (cf. 2:18, 25; 3:7-8; Titus 1:14) ]

*

Knowing what truth is, how can its own foundation or pillar be something less than total truth (since truth itself contains no falsehoods, untruths, lies, or errors)? It cannot. It is impossible. It is a straightforward matter of logic and plain observation. A stream cannot rise above its source. What is built upon a foundation cannot be greater than the foundation. If it were, the whole structure would collapse.

If an elephant stood on the shoulders of a man as its foundation, that foundation would collapse. The base of a skyscraper has to hold the weight above it. The foundations of a suspension bridge over a river have to be strong enough to support that bridge.

Therefore, we must conclude that if the Church is the foundation of truth, the Church must be infallible, since truth is infallible, and the foundation cannot be lesser than that which is built upon it. And since there is another infallible authority apart from Scripture, sola scriptura must be false.
***
Photo credit: sferrario1968 (11-8-16) [Pixabay / Pixabay License]
***
Summary: Protestant anti-Catholic polemicist Jason Engwer engages in extraordinary efforts to try to explain away 1 Timothy 3:15. It's a lost cause and has no foundation.