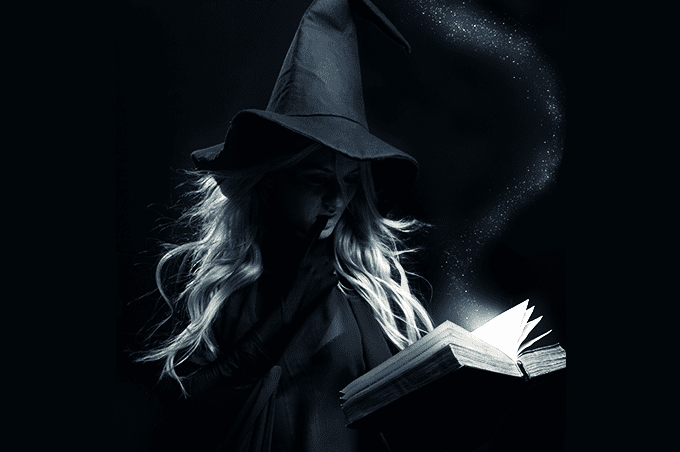 As a public witch one of the topics I'm asked about the most is spells – whether it's requests for spell work or where to learn more about casting spells. I'm not the biggest fan of casting spells for others and I rather teach others how to cast spells for themselves or refer them to resources that can do so. I feel for the most part they should be responsible for their own lives, so they should be casting their own spells. I often also find that a lot of people truly do not desire the outcome of a spell strong enough as they won't put the time and effort into casting their own spells or learning how to do it. It's so much easier to have someone else do all the work and put all the energy into it, right?
While there's absolutely nothing wrong with casting spells for others and sometimes we all need someone else's magickal help, I personally feel its better to empower people than give them a quick fix. It's much like that proverb, "Give a man a fish and you feed him for a day. Teach a man to fish and you feed him for a lifetime." I've also seen baby witches and seekers ask for book recommendations to learn spells and watch with disbelief as people recommend fairly advanced books that weren't even written in this century. You have no idea how many times I've seen people recommend ancient grimoires as a starting point for seekers. I feel that's setting them up for failure. Before you can learn to run marathons you need to learn how to crawl and walk first. So here are my eleven favorite books that focus solely (or almost entirely) on the subject of casting spells. All of the books are either written for beginners or intermediate skilled witches and have a fairly good range of different approaches and strategies regarding the skill most associated with the witch – casting spells.
---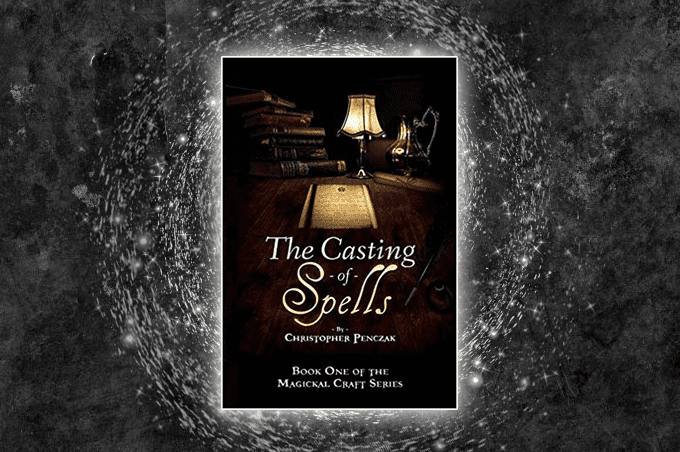 Magick and spells: Tools of Will to effect change, tools at your disposal with the lessons and guidelines in this book. In The Casting of Spells, award-winning and professional Witchcraft teacher Christopher Penczak walks you through the art and sciecne of spell-casting, from writing your own petition spell to performing it and following through towards its fulfillment.
In this book, you'll learn all of the basics of writing spells, along with magickal techniques you can use to enhance your spell work, exercises to improve your spellcasting, examples of spells throughout history, magickal scripts, and how to bring it all together to help you life a more magickal life!
[ read my review of this book ]
[ read my first interview with Christopher Penczak ]
[ read my second interview with Christopher Penczak ]
---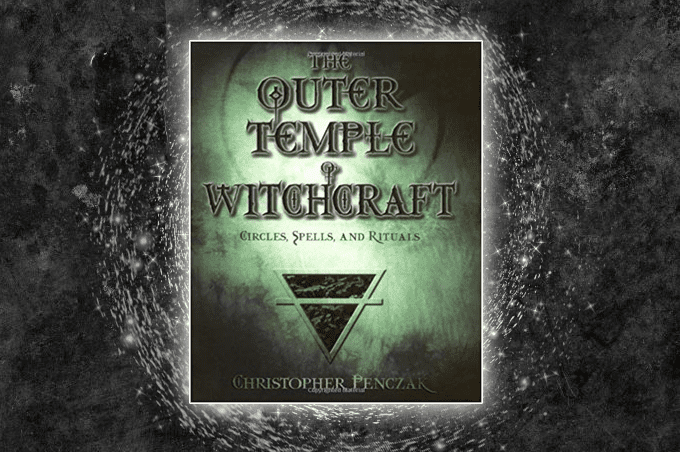 As you enter the heart of witchcraft, you find at its core the power of sacred space. In Christopher Penczak's first book, The Inner Temple of Witchcraft, you found the sacred space within yourself. Now The Outer Temple of Witchcraft helps you manifest the sacred in the outer world through ritual and spellwork. The book's twelve lessons, with exercises, rituals, and homework, follow the traditional Wiccan one-year-and-a-day training period. It culminates in a self-test and self-initiation ritual to the second degree of witchcraft-the arena of the priestess and priest.
[ read my first interview with Christopher Penczak ]
[ read my second interview with Christopher Penczak ]
---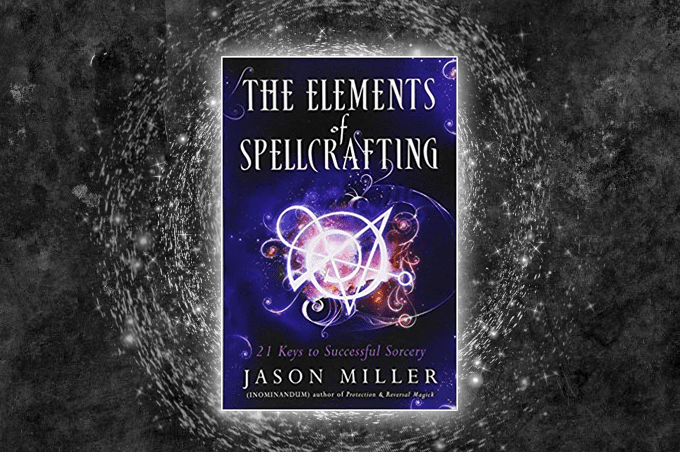 There is no shortage of spells out there. Some books highlight thousands of spells, but do any of them actually work? And how well do they work? I don't mean just getting a result–I mean getting a result that matters, a result that will impact your life or the lives of those you work for. The Elements of Spellcrafting provides the most effective and efficient ways to get things done with magic.
The Elements of Spellcrafting identifies and explains 21 keys to successful sorcery–a best practices of sorcery–in three sections: Principals and strategies for how best to apply magic before you begin. Methods and tactics that will ensure a positive outcome. How to take spells to the next level–building a life of spiritual accomplishment and material success beyond the basics. If you have ever cast a spell that didn't work, The Elements of Spellcrafting will help you figure out why. If you regularly cast spells that seem to work but you still wind up in the same circumstances, this book will definitely help you chart a new course for victorious spellcrafting.
[ read my review of the book ]
[ read my first interview with Jason Miller ]
[ read my second interview with Jason Miller ]
---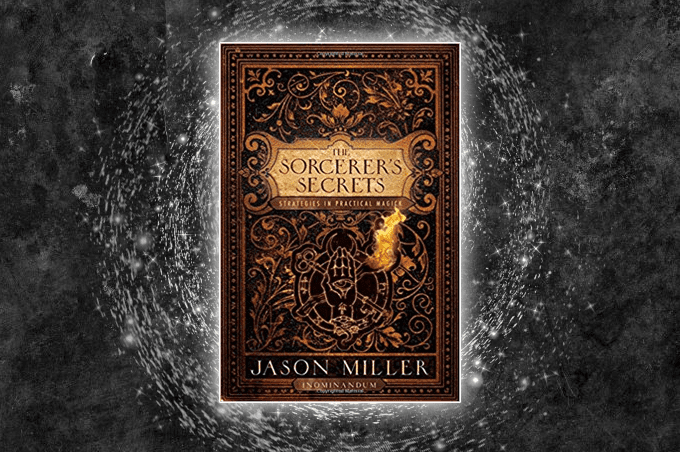 This book is about real magick, effecting real change, in a real world. There are some books on magick that teach it purely as spiritual advancement. There are others that teach it as a form of psychological self-help that effects only inner change. While magick can and should be both of these, it is something more. The Sorcerer's Secrets is about success in practical magick; it is a book that aims at change in both the outer and inner worlds. Beyond a mere spell book or training course, The Sorcerer's Secrets is a field manual on successful sorcery written by a professional sorcerer. The first part of the book lays out the qualities, concepts, and exercises necessary to attempt practical magick. The second part presents clear strategies for tackling almost any type of issue with sorcery.
In this book you will learn how to: Attack problems from multiple angles, not just by casting a spell. Blend mundane and magickal action to ensure success. Figure out whether what you are doing is working. Fix it if it isn't. Go beyond readings, into magickal intelligence-gathering. Influence the minds of other people. Work most effectively on behalf of others. The Sorcerer's Secrets will help rescue the art of Magick from those who have ignored, downplayed, or just outright denied the existence of practical sorcery in favor of arcane titles, intangible results, and fantasy attainments.
[ read my review of the book ]
[ read my first interview with Jason Miller ]
[ read my second interview with Jason Miller ]
---
Enter the world of folklore, myth, and magic. Discover binding spells and banishing spells, spells for love, luck, wealth, power, spiritual protection, physical healing, and enhanced fertility drawn from Earth's every corner and spanning 5,000 years or magical history. In The Encyclopedia Of 5,000 Spells: The Ultimate Reference Book for the Magical Arts, independent scholar, educator and author of several books of folklore, folkways, and mythology Judika Illes enables the reader to enter the world of folklore, myth and magic with binding spells and banishing spells, spells for love, luck, wealth, and power, as well as spells for spiritual protection, physical healing, and enhanced fertility drawn from Earth's every corner and spanning 5,000 years of magical history.
[ read my review of the book ]
[ read my interview with Judika Illes ]
---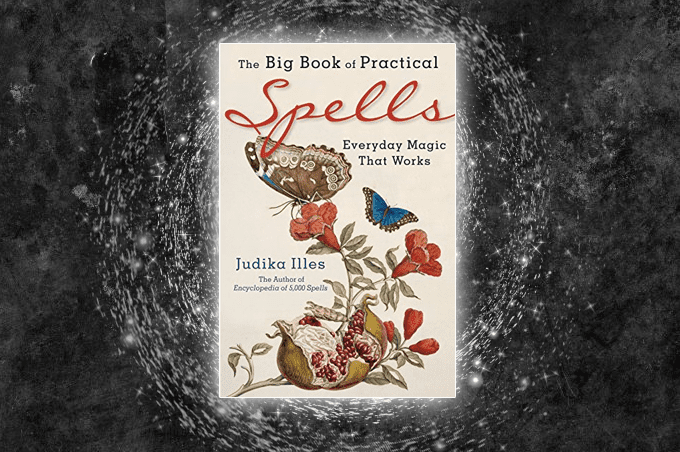 Practical, inspirational, and comprehensive, The Big Book of Practical Spells is a useful tool and resource for beginners and experienced devotees of the magical arts. Here in one majestic volume is a basic introduction to magic; a psychic glossary; a primer on the four elements, colors, and magical supplies (including minerals and botanicals); and a compendium of spells for any situation you may face.
With Judika Illes as your guide, you will learn how to enhance your psychic power, cleanse your aura, protect yourself from malevolent powers, and create and use a wide variety of spells. There are spells for marriage, fertility, pregnancy prevention, babies and children, money, healing, and transitioning to the next life. These are spells that will help make life easier, more productive, and stress free.
[ read my review of the book ]
[ read my interview with Judika Illes ]
---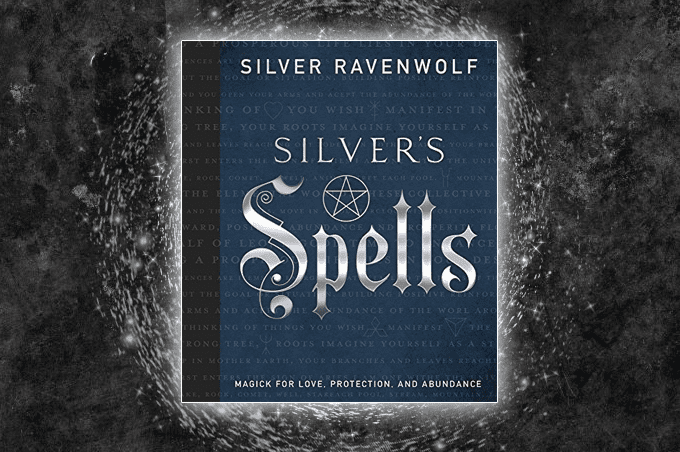 Bestselling author Silver RavenWolf presents more than one hundred of her best spells and mixtures for love, protection, and abundance—all in one powerful, easy-to-use book. Open the door to personal wealth with spells for bringing prosperity into your life and invoking the elements for financial assistance. Deepen your relationships with spells for finding a new lover or reigniting passion with your spouse. Protect your home, career, and loved ones with spells for blocking sabotage and settling disputes. With Silver's Spells, you'll be more magical and successful in everything you do.
[ read my review of the book ]
[ read my interview with Silver Ravenwolf ]
---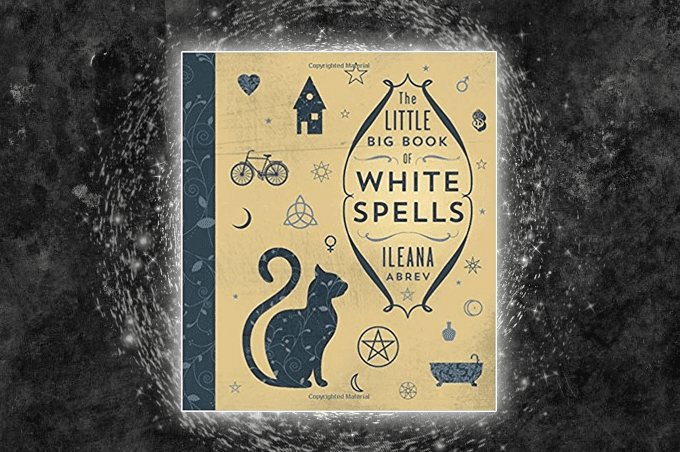 Includes more than 200 quick spells for love, money, protection, and happiness! Simple actions, creative rhymes, and sincere intentions can bring you your heart's deepest desires. Whether you want to create transformation in your relationships or you want to make the world a better place, The Little Big Book of White Spells includes the spells that you need. Find love, remove a curse, and bring the passion back into a relationship. Banish depression, protect yourself from negative energy, or make a business more profitable. With more than 200 spells, this book opens a whole universe of potential for making positive changes for yourself, your loved ones, and your community.
---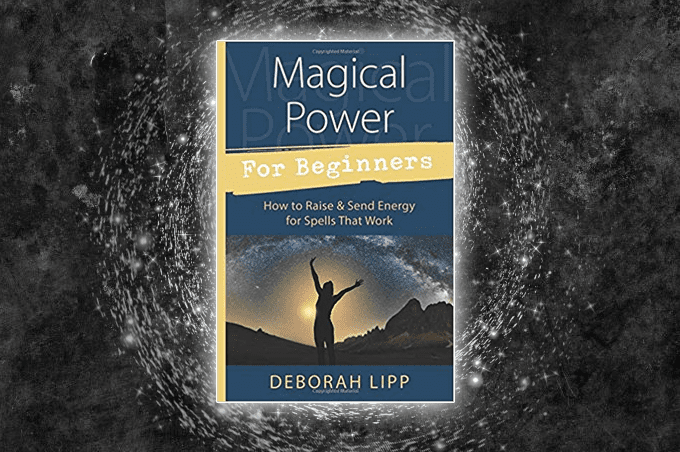 What makes magic work? What can it do and what can't it do? This straightforward, easy-to-follow guide answers the most common questions about magical power. By learning the fundamentals of raising and sending power, you'll gain the skills you need to create and perform spells and rituals that work. Written for beginners or adepts from any spiritual background, this approachable book shows how to: Personalize power to suit your purpose, Choose a magical goal, Use magical correspondences, Store power in your tools, Transcend time and space, Perform group magic, Construct a spell (with step-by-step samples) and Develop mind skills (meditation, grounding, and visualization).
---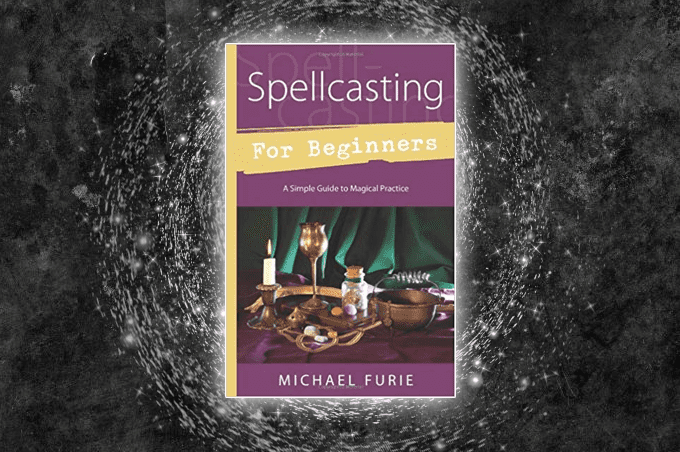 Learn the Fundamental Skills of Magical Practice. Explore how to bring love, money, healing, blessings, and more into your life with over seventy simple spells and rituals. This easy-to-use, essential guide provides a comprehensive introduction to magical techniques. Learn the basics of spellcasting: timing, correspondence, discipline, intent, projection, grounding, and more in this practical manual. From candles, crystals, and charms to witch bottles, gems, and cords, you'll study the many forms and tools of magic. You'll even attain knowledge on how to design your own spells in this accessible guide for the beginning witch.
Spellcasting for Beginners provides everything you need to know about magical practice with clear, concise instruction. Create a basic altar for solitary practice, experiment with nature-based magic, and discover the many uses of potions, recipes, and natural ingredients for your spells. Your witch's training will be an enjoyable and enlightening experience as you take part in the magical heritage of the craft.
---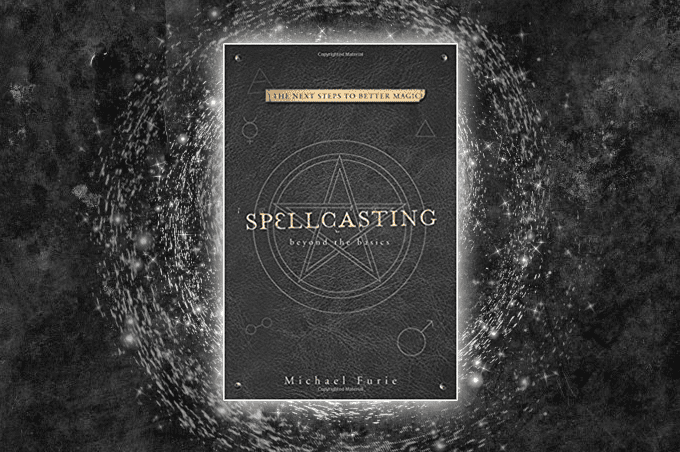 Spellcasting: Beyond the Basics is an exploration of magical theory and practice, natural techniques that utilize spiritual forces. Join author Michael Furie as he provides lessons on manifestation work, self-awareness and meditation techniques, altered states of consciousness, connecting to the natural world,planetary and stellar information, and information on the Hermetic laws.  Discover practical techniques, spells, and rituals for different magical goals, as well as special spells such as the "Princess and the Pea Ritual" and the "Elements of Self-Esteem."
---
Related Articles:
Mat Auryn – Favorite Witchy Books of 2018
Mat Auryn – Things To Consider With Witchcraft Books
Mat Auryn – Beginner Books Recommended by Faery/Feri Witches
Mat Auryn – Beginner Books Recommended by Trad. Craft Witches
Mat Auryn – Four Books To Learn More About Aradia
Mat Auryn – Hekate's Library: A Reading List
Mat Auryn – Six Books For The Activist Witch
Mat Auryn – My Favorite Queer Witchcraft Books
Mat Auryn – Winter Solstice Books For Pagans & Witches
Mat Auryn – Book Review Archive