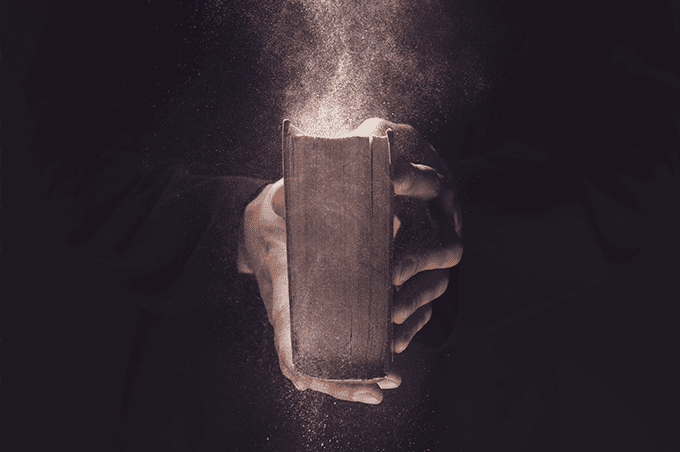 I read a lot of books on the topics of magick,paganism, occultism, witchcraft, and spirituality. Out of all the books I read, I review about a quarter of them. I review the ones that I like the most and think will benefit other seekers as well as seasoned practitioners. 2018 had a lot of great books released and I decided to make a list sharing my top 10 favorite books of the year. Though I've read a lot of books released before 2018 this year, my criteria was that the book was officially released on 2018 to make this list. I'm sure there's also a lot of great books that were released that I haven't gotten my hands on yet or a chance to read it. However, these are the ten witchy books that were released in 2018 that I enjoyed the most and think others will as well.
---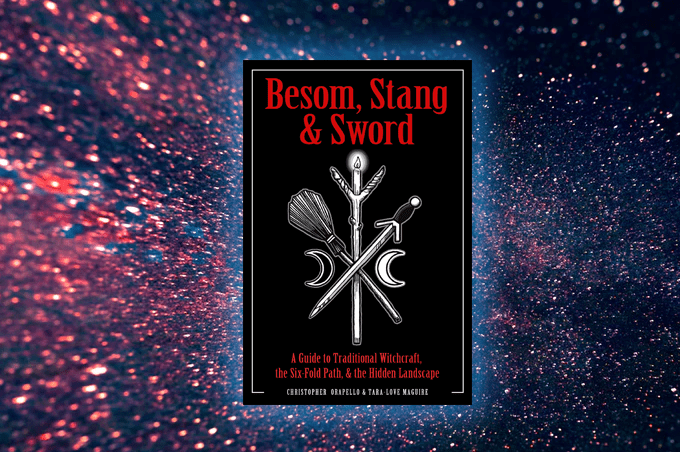 Regional traditional witchcraft is an animistic form of witchcraft that moves away from the religious harvest festivals and fertility-minded practices associated with the more common Wiccan form of witchcraft. Very few of us in this age are farmers or dependent upon crops and harvests. Regional traditional witchcraft teaches people to find their craft in their own backyards, in the uncultivated land or urban cityscape alike, and in their ancestors rather than in ancient foreign deities or in a neopagan-styled religious form of witchcraft. It's not about where you're from but where you are.
The material is adaptable to any region in which the practitioner lives. Although the lack of deity worship and holy days is a significant part of the authors' nonreligious approach, this book presents a complete system of practice utilizing ritual, chant, trance, the six paths of witchcraft as defined and explained by the text, and the practices associated with traditional witchcraft.
[ read my review of the book ]
[ read my interview with Christopher Orapello & Tara Love Maguire]
[ listen to Chris & Tara's interview with me ]
---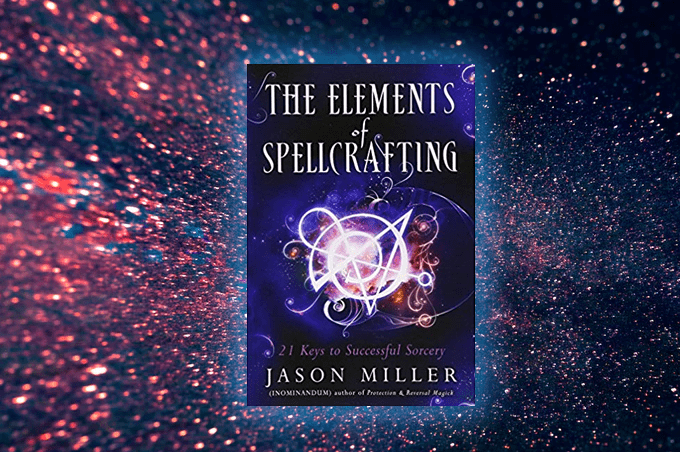 There is no shortage of spells out there. Some books highlight thousands of spells, but do any of them actually work? And how well do they work? I don't mean just getting a result–I mean getting a result that matters, a result that will impact your life or the lives of those you work for. The Elements of Spellcrafting provides the most effective and efficient ways to get things done with magic.
The Elements of Spellcrafting identifies and explains 21 keys to successful sorcery–a best practices of sorcery–in three sections: Principals and strategies for how best to apply magic before you begin, Methods and tactics that will ensure a positive outcome, and how to take spells to the next level–building a life of spiritual accomplishment and material success beyond the basics.
If you have ever cast a spell that didn't work, The Elements of Spellcrafting will help you figure out why. If you regularly cast spells that seem to work but you still wind up in the same circumstances, this book will definitely help you chart a new course for victorious spellcrafting.
[ read my review of the book ]
[ read my first interview with Jason Miller ]
[ read my second interview with Jason Miller ]
---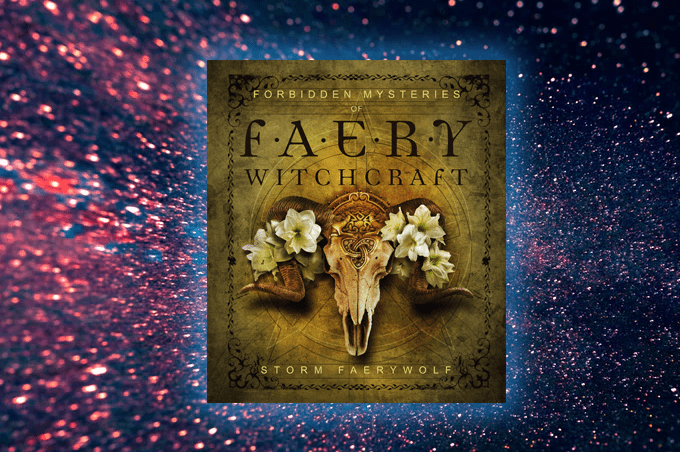 Whether your demons are ancient spirits or demons of your own making, you must confront them in order to reclaim the power they have stolen. Guiding you through enchantments, demonic rituals, divine possession, necromancy, and occultus maleficum, this book helps you cultivate and explore your forsaken shadows.
When you peer behind the veil of comfort and face your most powerful fears, you can truly begin to refine and strengthen your own magical will. In Forbidden Mysteries of Faery Witchcraft, you will learn how to: Summon primal underworld goddesses of the elemental powers, Walk the bone road and help trapped spirits cross over, Become a worthy vessel for divine possession, Perform as an oracle, speaking the wisdom of the gods on earth, Cast and break curses, the dark art of offensive magic, and more.
The powerful techniques of the Faery Tradition of Witchcraft await. Through these rituals, you will glimpse the secret inner workings of nature herself and open the doorway to unimagined sources of energy.
[ read my review of the book ]
[ read my first interview with Storm Faerywolf ]
[ read my second interview with Storm Faerywolf ]
---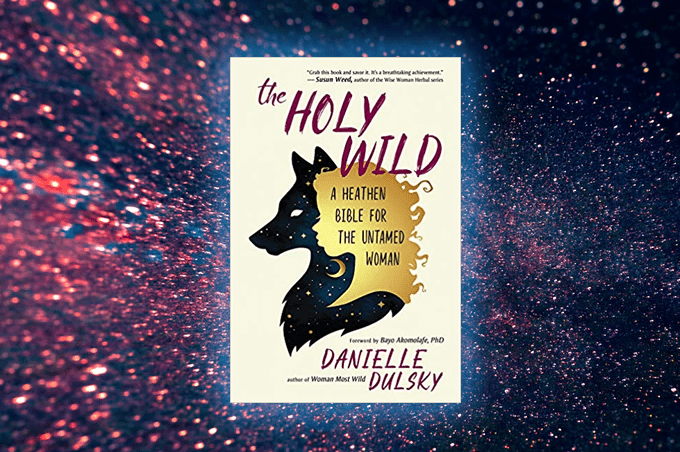 This provocative book invites you to create your own spiritual path based on often-suppressed ancient principles and contemporary practices. Using the elements (earth, water, fire, air, ether) rather than traditional patriarchal hierarchies, this "holy book" is designed to connect each individual to their universal — but often denied — powers. Wild woman Danielle Dulsky takes you deep as she explores and embraces sacred feminine archetypes such as the Mother Goddess, the Crone, and the Maiden. Join her as she guides you to envision and explore a world that enriches and supports your spirit, body, and mind as well as our global community and the Earth.
---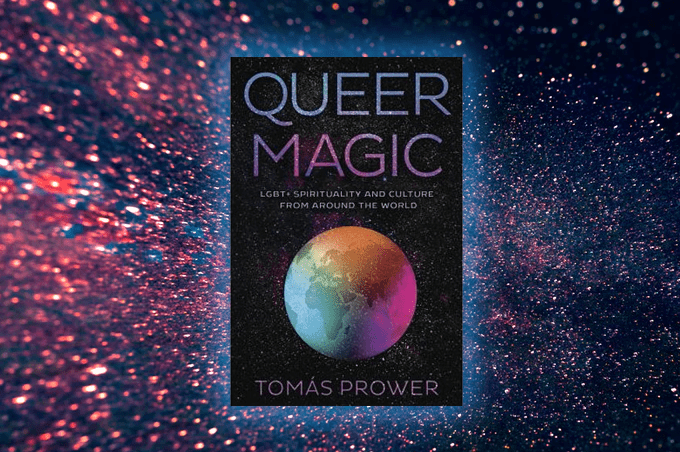 Queer Magic provides nourishment for LGBT+ souls and their allies who are interested in learning about the significant presence and influence of queer folks throughout history. Explore fascinating insights into queer relationships and spiritual practices from different regions of the world. Learn about deities, heroes, and historical figures who embody the power of the queer spirit. Discover inspiring contributions from contemporary LGBT+ Pagans, Catholics, Buddhists, Muslims, and others as they share personal stories of their experiences as well as spells, prayers, and meditations from their own practices. With practical suggestions and enlightening perspectives, this book is a unique resource for LGBT+ spiritual seekers who want to experience the sustaining energy and strength of the worldwide queer community.
---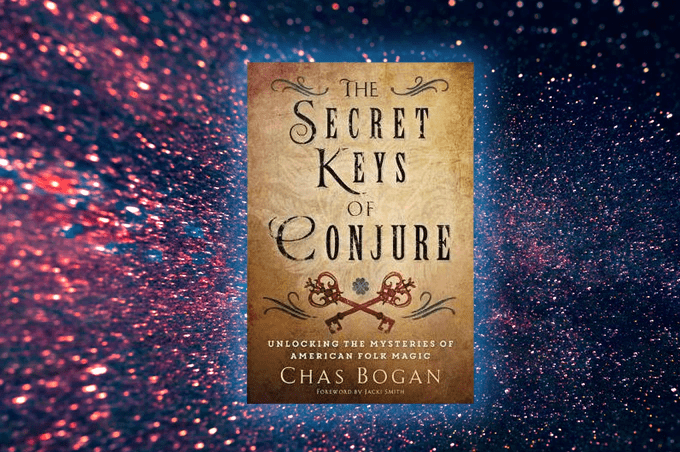 The Secret Keys of Conjure is a guide to the tricks and enchantments of Hoodoo, rootwork, and other American folk traditions. Written by a sought-after Conjure doctor, this book shares recipes for magical oils, baths, powders, mojo bags, and more. With more than 35 tricks and 50 recipes, The Secret Keys of Conjure is an invitation to join a powerful current of magic and explore practices that have been passed down through the generations. Whether you want to practice life-changing enchantments or deepen your connection to the spiritual realm, you will find the tools and techniques that you need for: Divination, Rituals, Cleansing, Curios, Setting Lights, Sweetening, Graveyard Work, Psychic Awareness, Blessings, Good Luck, Healing, Spiritual Purification, Sexual Enticement, Influence, Love, Justified Hexes, Spirit Conjuration, Protection and more.
[ read my review of the book ]
[ read my interview with Chas Bogan ]
---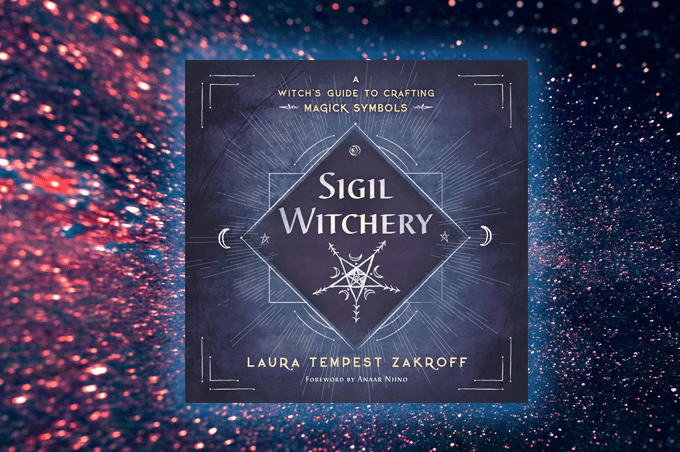 Sigils are magical symbols that are designed to influence ourselves and the world around us. Tracing through history, art, and culture, this illustrated book offers an innovative and fresh approach to sigil magick that is accessible and intuitive. You don't need a degree in art or magick to make effective sigils!
Learn how to manifest your will through your very own designs. Explore traditional and modern meanings of shapes, symbols, numbers, letters, and colors, while receiving guid- ance on how to add personal meaning to your marks. Sigil Witchery includes methods of application, tips for choosing materials, and important considerations for both temporary and permanent sigils. This book helps you improve your drawing techniques, use sample exercises to challenge yourself, and gain deeper metaphysical insight and inspiration―all to guide you to develop your own powerful sigil magick.
[ read my review of the book ]
[ read my interview with Laura Tempest Zakroff ]
---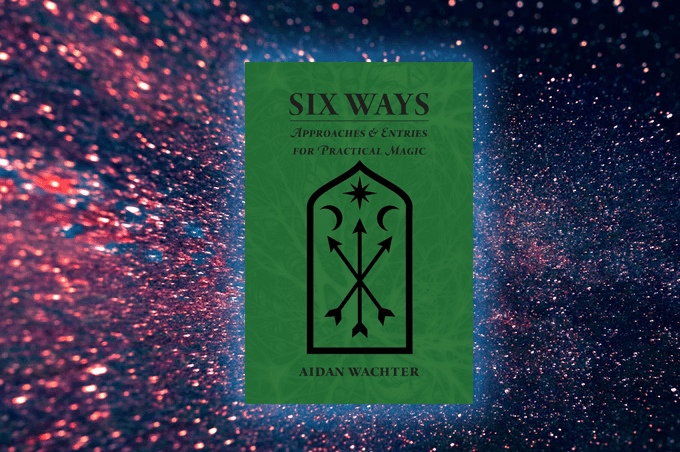 Six Ways is a handbook of magic and sorcery, rooted in witchcraft, folk magic, chaos magic, and animist spirit work. Subjects covered include sigils, servitors, meditation, trance, spiritual cleansing, warding, dream sorcery, candle magic, talismanic magic, and tending to the spirit ecologies we live with and in.
Six Ways looks at how and why to build relationships in all of the worlds, manifest and unmanifest (what Wachter calls the Field) that allow us to perform effective magic. Effective magic is magic that changes us at the mind, soul, and spirit levels while improving our real-world circumstances.
The focus is on finding pathways to the Otherworlds and building symbiotic relationships with the Others (the spirits and allies) that dwell there. Sorcery then becomes the practice of working within those relationships to effect the changes we seek in our lives.
[ read my review of the book ]
[ read my interview with Aidan Wachter ]
---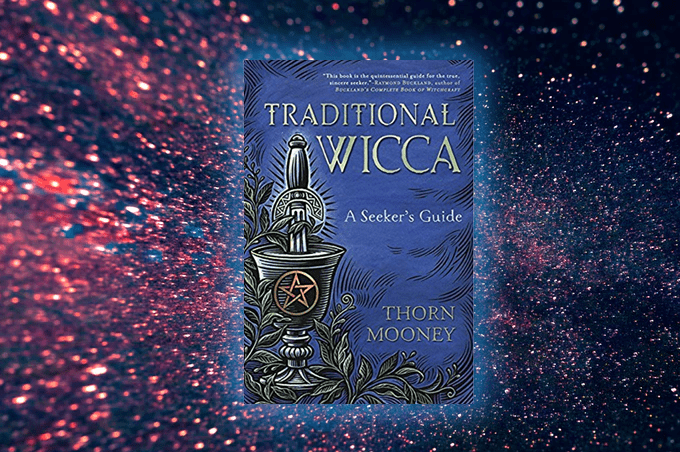 While there are many powerful variations of contemporary Witchcraft, traditional Wicca offers unique experiences for those who seek it out. This book explores structured, coven-based styles of Wicca, in which the practitioners typically trace initiatory lineages back to Wicca's early founders. Discussing covens, initiations, lineages, practices, ethics, and more, Traditional Wicca shares tips and ideas on how to get the most from this profound approach to Witchcraft.
Discover how to recognize healthy, reputable covens. Learn how to navigate the process of asking for training and succeeding in an outer court. Explore the spiritual strength of lineages, hierarchies, and initiation. This book also includes contributions from several practitioners, providing valuable first-person perspectives on what it's like to be on the traditional Wiccan path.
[ read my review of the book ]
[ read my interview with Thorn Mooney ]
---
From prehistoric times to the modern day, the altar has been a pivotal tool for ritual and magick. The Witch's Altar is an in-depth exploration of altars for covens and solo practitioners. From building and maintaining your altar to exploring the use of mobile and hidden altars, this book offers advice, techniques, and fun for Witches of all ages and skill levels.
Learn about the altar's role in history and mythology. Personalize your altar with candles, crystals, sacred tools, magickal objects, statues, pentacles, and symbols. Explore how different altar locations may affect your practice, and discover new ideas for elemental, seasonal, and outdoor altars, as well as altars for the dead. The Witch's Altar also includes fascinating contributions from leading writers, including Jenya T. Beachy, Lilith Dorsey, Lon Milo DuQuette, Angus McMahan, Louis Martinié, Lupa, Gwion Raven, Natalie Zaman, Andrieh Vitimus, and many more. Filled with spells, recipes, and tips, this book provides everything you need to help you create the altar of your magickal dreams.
[ read my review of the book ]
[ read my interview with Jason Mankey]
[ read my interview with Laura Tempest Zakroff ]
---
Related Articles:
Mat Auryn – Things To Consider With Witchcraft Books
Mat Auryn – Beginner Books Recommended by Faery/Feri Witches
Mat Auryn – Beginner Books Recommended by Trad. Craft Witches
Mat Auryn – Four Books To Learn More About Aradia
Mat Auryn – Hekate's Library: A Reading List
Mat Auryn – Six Books For The Activist Witch
Mat Auryn – My Favorite Queer Witchcraft Books
Mat Auryn – Winter Solstice Books For Pagans & Witches
Mat Auryn – Book Review Archive