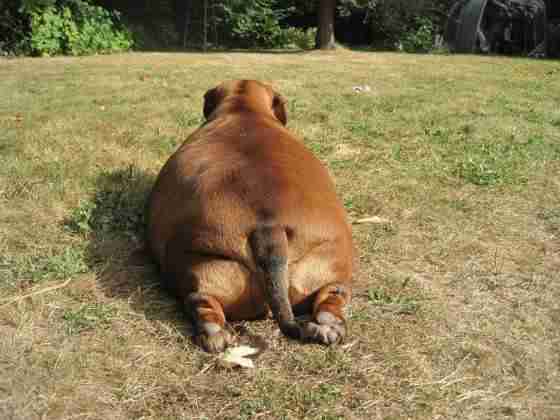 Last week in our review of Debi Pearl's brain damaged book on brains we got to see all the things Debi blames for autism. Now we move on to Debi's brain damaged cures. Oh joy! And there is even more fat shaming! Oh goody!
This week we're treated to the likely fictional story of Benny, whose momma was writing Debi for advice back in the early 1990s, the same time frame Debi claims to have been fostering a brain damaged baby named "Peanut". This is literally the only quick mention of Peanut anywhere in the book. Debi claims because Peanut had a tiny deformed skull she was researching in the library how to heal Peanut, which led her to tell Benny's mom how to heal him.
Debi says this of poor Benny:
"She wrote of being overrun by mice and rats because he slopped food all over the house and of his nasty diapers, which he continually dug in, smearing the contents all over the walls."
Debi followed with descriptions of out of control destructive behaviors and high pitched screaming so bad the neighbors were constantly calling the cops. Think it's quite likely this is one of those faked Pearl stories. Sure, while it is possible to have autism to this degree in my time working in a children's residential treatment center with some kids having an autism diagnosis on top of everything else I never once saw anyone like this. It sounds like this was way more than autism, like perhaps some strain of mental retardation, or comorbidity going on.
I'm not a big fan of institutionalizing children, but this sounds like one of those situations where to keep the child safe in a stable environment it might have been better to put him in a professional environment with those trained to deal with his issues.
Debi's solution? Sauerkraut. Sauerkraut, fiber and organics. Yawn, the usual supplements.
"I knew I was her one escape from her world of torment, someone who heard her voice crying in her wilderness. It was so sad."
Doubly sad because this was clearly one of those situations where the right kind of professional help would have benefited this family. Not advice on stuffing the kid full of sauerkraut!
Debi's second piece of "advice" – Get a dog!
There are oodles of good reasons to get a child a pet. Teaching compassion, responsibility, love, so many positives. Of course Debi has to fat shame the dog too, by noting it was an old fat dachshund. She then goes on to claim that Benny bonded so tightly with Flop the dog and with eating his sauerkraut that his brain started pruning off all those bad connections and he stopped screaming and acting out.
Third way Debi thinks you can cure autism – exercise, and plenty of it.
Benny's parents bought a trampoline and put him on it.
"Benny and his family lived up north, so all their winter months were spent inside a dark house. That would be enough to give me brain damage."
Has Debi genuinely never been north of the Mason-Dixon line? Even in the snowiest climes there are tons of outdoor things to do daily. During my years living in Germany we went downhill skiing, cross county skiing, ice skating, or just simply a daily walk in the cold snowy forests. Cold weather does not mean you must huddle in the house in the dark! Sometimes there was nothing better than bundling up for a long tramp through the snowy countryside and coming back to a big mug of hot tea or cocoa afterward.
Debi keeps mentioning again and again how 'fat' Flop is. She's really singularly focused on the weight of even imaginary beings.
Benny bounces around happily on his trampoline. Daddy cries because Benny is smiling. There's some nasty clothing malfunction that Debi mentions that adds nothing to the story before she complains how 'fat' Benny's mother is, complaining that she never told Debi what an unhealthy plump little sausage she is. Debi claims Benny is so much better because of the Vitamin D he was getting from the sunshine.
And just like that Debi is claiming how many formerly severely autistic children she's seen "Cured" with sunshine, sauerkraut and doggos. She claims they are now college graduates, in the military and one is a trial lawyer. Sure…….. Debi…….
She ends is by randomly throwing in that you must play music like hymns and that Bible on tape for a good half hour a day and your formerly autistic kid will be miraculously healed.
This is literally not how any of this works! Please do not think that any of these things are going to suddenly miraculously heal your child! While none of them can hurt, and likely there is some benefit it's not the real answer. Get an appropriate level of help from proven and time tested professionals if you have an autistic child. Debi is not that.
Debi does not even give us a clue what happened to her poor little foster baby with the tiny skull, Peanut. It is frightening that a foster care agency thought that the Pearls were an appropriate foster care home.
Next week, the brains of young adults. Teenagers. It looks staid and dull compared with earlier chapters, and Debi links to a few pieces of real info.
Part 1 ~ Part 2 ~ Part 3 ~ Part 4
Part 5 ~ Part 6 ~ Part 7 ~ Part 8
Part 9 ~ Part 10 ~ Part 11 ~ Part 12
Stay in touch! Like No Longer Quivering on Facebook:
If this is your first time visiting NLQ please read our Welcome page and our Comment Policy! Commenting here means you agree to abide by our policies but our main rule is this – Do not be a dick!
Copyright notice: If you use any content from NLQ, including any of our research or Quoting Quiverfull quotes, please give us credit and a link back to this site. All original content is owned by No Longer Quivering and Patheos.com
Read our hate mail at Jerks 4 Jesus
Check out today's NLQ News at NLQ Newspaper
Contact NLQ at SuzanneNLQ@gmail.com
Comments open below
NLQ Recommended Reading …
I Fired God by Jocelyn Zichtermann