. . . the Miraculous Birth of Jesus ("in Partu") Without Pain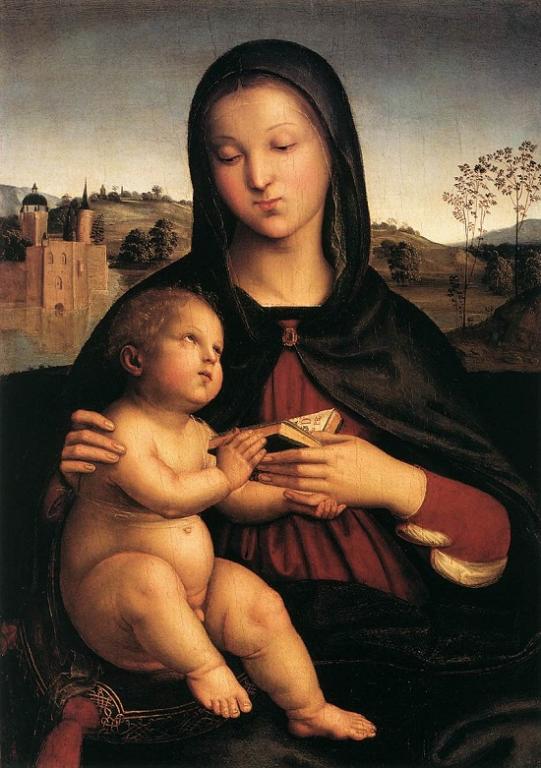 (10-12-11; additions on 9-19-15)
* * * * *
Elsewhere I have documented how Luther (along with virtually all of the Protestant founders) firmly believed in the perpetual virginity of Mary (see separate papers regarding the same belief of Calvin [one / two / three], Bullinger, and Turretin), and that the in partu virginity of Mary is a required Catholic dogma. I stated in my paper on this topic:
"Ever-Virgin" means conception while remaining a virgin (Virgin Birth), virginity during childbirth, and perpetual virginity after the birth of Jesus (no siblings of Jesus or sexual activity).

The Church has interpreted Mary's virginity during the birth (in partu) as an inviolability of the hymen; in other words, it was a physically miraculous birth rather than a natural one.
This is what Luther also believed:
[S]he brought forth without sin, without shame, without pain and without injury, just as she had conceived without sin. The curse of Eve did not come on her, where God said: "In pain thou shalt bring forth children," Gen. 3:16; otherwise it was with her in every particular as with every woman who gives birth to a child.
(Sermon for Christmas Eve; Luke 2:1-14, tr. Geo H. Trabert, 24 Dec. 1521; in v. 1 of Sermons of Martin Luther, The Church Postils; edited and partially translated by John Nicholas Lenker, 8 volumes. Volumes 1-5 were originally published in Minneapolis by Lutherans of All Lands, 1904-1906. Volumes 6-8 were originally published in Minneapolis by The Luther Press, 1908-1909)
[S]he gave birth without labor, pain, and injury to herself, not as Eve and all other women, but because by the Holy Spirit and without sin, she became fertile, conceived, and gave birth in a way granted to no other woman.
(Personal Prayer Book, 1522, tr. Martin H. Bertram; in Luther's Works, v. 43, p. 40)
[H]e was born of the immaculate Virgin Mary, without changing her physical and spiritual virginity, . . . (Ibid., pp. 26-27)
[T]he Scripture stops with this, that she was a virgin before and at the birth of Christ; . . .
(That Jesus Christ Was Born a Jew, 1523, tr. Walther I. Brandt; in Luther's Works, v. 45, p. 206)
In chapter 7 he even describes the mother of Christ, the Virgin Mary, how she is to conceive and bear him with her virginity intact.
(Preface to the Prophet Isaiah, 1528, tr. C. M. Jacobs and E. Theodore Bachmann; in Luther's Works, v. 35, p. 275)
Here is further confirmation and primary source documentation from scholars:
Beth Kreitzer 
Luther goes further than this to express a belief in the continuation of Mary's virginity beyond Jesus' birth; although he would not want to praise Mary's perpetual virginity as a model for a life of avowed celibacy, he did want to support the belief  in Mary's virginity ante partum, in partu, and post partem expressed by the Council of Chalcedon in 451. 39
[39 For Luther's support of Mary's virginity in partu see WA 17II:457; 7:549; 11:320; for post partem see WA 11:320; 49:174 and 182; 51:176; 54:207.]
(in Timothy J. Wengert, editor, The Pastoral Luther: Essays on Martin Luther's Practical Theology, Grand Rapids, Michigan: Wm. B. Eerdmans Publishing, 2009, chapter by Beth Kreitzer: "Luther regarding the Virgin Mary," pp. 233-250; quotation from p. 246; her chapter appeared originally in Lutheran Quarterly 17 [2003], 249-266)
Luther also asserted in later sermons that Mary was 'virgo ante partum, in partu et post partum': WA, vol. 49, pp. 174, 182; vol. 54, p. 207.
(The Cult of the Virgin Mary in Early Modern Germany: Protestant and Catholic Piety, 1500-1648; Cambridge University Press: 2007, p. 57)
Tim S. Perry 
'Freedom of a Christian' (1520) cites her willingness to undergo purification in spite of her in partu virginity to exemplify the obedience of faith (LW 31:368), . . .
[Luther affirmed Mary's perpetual virginity throughout his life, commenting on it as late as 1545. See "Prefaces to the Old Testament" (LW 35:275). ]
(Mary for Evangelicals: Toward an Understanding of the Mother of our Lord, Downers Grove, Illinois: InterVarsity Press, 2006, p. 214)
David C. Steinmetz
In fact Luther had no quarrel with the old Christian tradition that affirmed the perpetual virginity of Mary and embraced the teaching that Mary was a virgin ante partum, in partu, and post partum.

("Luther and the Blessing of Judah," pp. 159 ff.; citation on p. 159; in International Congress for Luther Research [10 : 2002 : København]: Luther nach 1530, Theologie, Kirche und Politik [Vandenhoeck & Ruprecht, 2005] )   


***