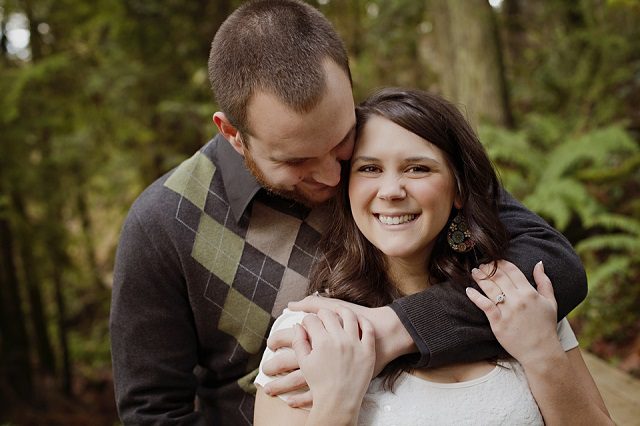 Photograph by "ldesignstudio": 12-30-12 [Pixabay / public domain: CC0 license]
*****
These thoughts came about in a Facebook discussion about an article by Joseph Shaw, about how the notion of "mutual submission" in marriage is manipulated by modernists and liberals to imply that the headship of the husband is overthrown or never was a true teaching; and whether it necessarily must be thought of in this way. Shaw gives as a contrary possibility my own "harmonious" and "both/and" interpretation.
*****
Ephesians 5:21-33 (RSV) Be subject to one another out of reverence for Christ. [22] Wives, be subject to your husbands, as to the Lord. [23] For the husband is the head of the wife as Christ is the head of the church, his body, and is himself its Savior. [24] As the church is subject to Christ, so let wives also be subject in everything to their husbands. [25] Husbands, love your wives, as Christ loved the church and gave himself up for her, [26] that he might sanctify her, having cleansed her by the washing of water with the word, [27] that he might present the church to himself in splendor, without spot or wrinkle or any such thing, that she might be holy and without blemish. [28] Even so husbands should love their wives as their own bodies. He who loves his wife loves himself. [29] For no man ever hates his own flesh, but nourishes and cherishes it, as Christ does the church, [30] because we are members of his body. [31] "For this reason a man shall leave his father and mother and be joined to his wife, and the two shall become one flesh." [32] This mystery is a profound one, and I am saying that it refers to Christ and the church; [33] however, let each one of you love his wife as himself, and let the wife see that she respects her husband.
Mutual submission applies more than just to man and wife, but it also includes man and wife. The man has to love his wife as Christ loved the Church and since He died for us and was a servant of all, Paul and Pope St. John Paul II are saying that this is part of the man's role as well, as part and parcel of his headship. Jesus and popes are heads but also servants; likewise with husbands.
Both/and . . .
I don't see it as either/or. Mutual submission is a deeper teaching that has scriptural warrant as well. I don't see why we have to assume that both things are mutually exclusive. That's the typical Protestant mindset, not our Catholic one.
Holy Scripture has much about the "leader as servant" and general servanthood / humility motif:
Matthew 18:4 Whoever humbles himself like this child, he is the greatest in the kingdom of heaven.

Matthew 20:25-28 But Jesus called them to him and said, "You know that the rulers of the Gentiles lord it over them, and their great men exercise authority over them. [26] It shall not be so among you; but whoever would be great among you must be your servant, [27] and whoever would be first among you must be your slave; [28] even as the Son of man came not to be served but to serve, and to give his life as a ransom for many." (cf. Mk 10:42-45)

Matthew 23:11-12 He who is greatest among you shall be your servant; [12] whoever exalts himself will be humbled, and whoever humbles himself will be exalted.

John 13:5-14 Then he poured water into a basin, and began to wash the disciples' feet, and to wipe them with the towel with which he was girded. [6] He came to Simon Peter; and Peter said to him, "Lord, do you wash my feet?" [7] Jesus answered him, "What I am doing you do not know now, but afterward you will understand." [8] Peter said to him, "You shall never wash my feet." Jesus answered him, "If I do not wash you, you have no part in me." [9] Simon Peter said to him, "Lord, not my feet only but also my hands and my head!" [10] Jesus said to him, "He who has bathed does not need to wash, except for his feet, but he is clean all over; and you are clean, but not every one of you." [11] For he knew who was to betray him; that was why he said, "You are not all clean." [12] When he had washed their feet, and taken his garments, and resumed his place, he said to them, "Do you know what I have done to you? [13] You call me Teacher and Lord; and you are right, for so I am. [14] If I then, your Lord and Teacher, have washed your feet, you also ought to wash one another's feet.

John 15:13-15 Greater love has no man than this, that a man lay down his life for his friends. [14] You are my friends if you do what I command you. [15] No longer do I call you servants, for the servant does not know what his master is doing; but I have called you friends, for all that I have heard from my Father I have made known to you.

1 Corinthians 3:5 What then is Apol'los? What is Paul? Servants through whom you believed, as the Lord assigned to each.

2 Corinthians 4:5 For what we preach is not ourselves, but Jesus Christ as Lord, with ourselves as your servants for Jesus' sake.

Galatians 5:13 For you were called to freedom, brethren; only do not use your freedom as an opportunity for the flesh, but through love be servants of one another.

Philippians 2:5-8 Have this mind among yourselves, which is yours in Christ Jesus, [6] who, though he was in the form of God, did not count equality with God a thing to be grasped, [7] but emptied himself, taking the form of a servant, being born in the likeness of men. [8] And being found in human form he humbled himself and became obedient unto death, even death on a cross.

James 4:10 Humble yourselves before the Lord and he will exalt you.

1 Peter 5:5 Likewise you that are younger be subject to the elders. Clothe yourselves, all of you, with humility toward one another, for "God opposes the proud, but gives grace to the humble."
I believe in headship, as a biblical and Catholic truth. I think Pope St. John Paul II's teaching about mutuality is also a biblical and Catholic truth. Both/and.
The fact remains that men have too often abused their roles as the heads in marriage, and Pope John Paul the Great's additional complementary message was very timely and prudent in our day and age.
The either/or (false dichotomy) mentality is behind so many errors and a valued arrow in the devil's quiver. Practically the entire so-called "Reformation" was built upon this single erroneous mentality.
Abusive husbands not new (of course), but we have a greater breakdown of marriage in our time, for various reasons. So it is timely in the sense that it grappled with one cause of breakdown of marriages: husbands lording it over their wives and completely distorting biblical marital headship, making it some pathetic master/slave relationship.
The biblical view is headship of the husband , but with a head / husband that is a loving servant, not a hard taskmaster. Jesus / popes, and husbands alike . . .
I think the husband's task is by far the greater of the two, since we are commanded to love our wives like Christ loved the Church. The wife is never told that!
My friend Al Kresta has a cute saying. He says that if a husband says in a stupid way, "submit, wife!" she should say back to him, "get crucified, buddy!"
*****
Meta Description: I argue that mutual submission of married couples is completely compatible with male headship, rightly understood in light of Scripture.
Meta Keywords: marriage, gender, complementarity of gender, headship of the husband, marital submission, mutual submission in marriage, humility, servanthood, charity, love, matrimony, marital relationship, male and female roles, unisex, feminism, traditional gender roles