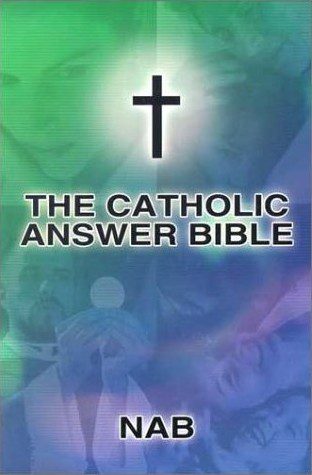 From my notes for The Catholic Answer Bible [later expanded as The New Catholic Answer Bible] (Huntington, Indiana: Our Sunday Visitor, 2002):
The Catholic Church teaches that a valid, sacramental marriage between two baptized Christians is permanent, or indissoluble. No power on earth can dissolve it. This is based on the explicit teaching of Jesus. In the passage where Jesus states "unless the marriage is unlawful" (Mt 19:9), Catholics believe He was referring to a situation where a marriage was never actually entered into in the first place [see my post devoted to that passage].
Matthew 19:6 states: "So they are no longer two, but one flesh. Therefore, what God has joined together, no human being must separate." For this reason, the Catholic Church opposes divorce.
An annulment is not merely a "Catholic divorce," but rather, a declaration by the Church that a valid, sacramental marriage was never present (because several conditions must be met for this to occur: e.g., free will, truthfulness, mental health, etc.). A similar distinction is found in civil law across the entire Christian world.
The Old Testament dichotomy between a concubine and a wife is somewhat analogous to our distinction between civil and sacramental marriage (Gen 21:10-14, Jud 8:31, 1 Cor 7:15). Likewise, in Ezra 10:1-19, 44 (cf. 9:1-2, 14-15), many Israelites "sent away" the "foreign women" they had married, not simply because they were foreigners, but because they caused them to become corrupted by false religions and idolatry (see. e.g., Dt 17:17, Neh 13:23-28). This was essentially an annulment, as opposed to a divorce.
Related Scripture
Gen 1:26-31
Gen 2:18-25
Gen 17:15-21
Gen 21:12-20
Mal 2:14 ff.
Mt 5:31-32
Mt 19:1-9
Mk 10:2-11
Lk 16:18
Rom 7:2-3
1 Cor 7:1-24
1 Cor 7:39
Gal 4:21-31
Eph 5:2,21-33
Heb 13:4
1 Pet 3:1-9
Catechism of the Catholic Church: 1534-1535, 1601-1666 (especially 1629, 1650-1651), 2382-2386
*
Related reading:
Annulment is Not "Catholic Divorce"
Dialogue: Annulment vs. Divorce
Divorce: Early Church Teaching
Biblical Evidence for the Prohibition of Divorce
*****
Meta Description: Catholic explanation of how an annulment is a fundamentally different concept over against divorce.
Meta Keywords: "EXCEPT FOR ADULTERY", BIBLE & DIVORCE, annulments, CATHOLIC TRADITION & DIVORCE, CHRISTIAN MORAL TEACHINGS, DIVORCE, DIVORCE EXCEPTION CLAUSE, HOLY MATRIMONY, INDISSOLUBILITY OF MARRIAGE, MARRIAGE, MATTHEW 19:9