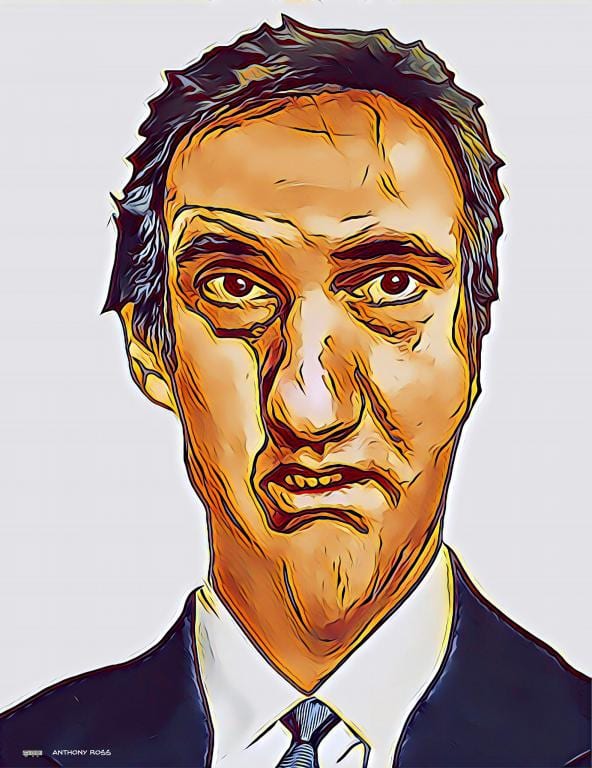 Exchange with my friend, the esteemed Deacon Steven D. Greydanus, from my Facebook page. His words will be in blue.
*****
"I surround myself with the best people. I know the best people." — the president with the highest turnover rate in modern history, including five former advisers who have pleaded guilty
Are you still in the ranks of the Gospel-denying "Christianist" followers of antichrist GOP, or have you departed to an irrelevant 3rd party by now?
Who cares who I voted for? The topic du jour is just how good the president is at surrounding himself with the best people, like his personal lawyer and fixer for over a dozen years, whom your meme savages as a ridiculous liar.
So I'm to understand that this is what Mueller's investigation has amounted to after two years: no Russian collusion at all, but only nailing Trump aides: none of whom implicate him in the slightest re: "Russian collusion"? Truth is stranger than fiction, ain't it?
The Dems and their allies, the Never Rational Never Trumpers are now reduced to salivating over a betraying self-interested liar like Cohen, who goes to jail anytime now. Even he confirms that the Russian connection is nonexistent.
I don't know if y'all are more pathetic or funny. It's hard to choose. By now Trump was supposed to have been removed from office as a treasonous scumbag (and/or, madman). How the mighty have fallen. We have memories about what was said (and hoped and wished for) over the last two years. We weren't born yesterday.
Lots of words there that might or might not be put in my mouth. Few of them anything I've ever said. Cheers!
I'm ecstatic to have voted for Trump, seeing what he has accomplished [289 good things, listed in one article]. I've never been happier about a vote of mine: more than even Reagan. In his first two years of office there was still a recession (alas, recovering from the catastrophe of Carter). I was unemployed, right out of college: couldn't find a job to save my life.
We saved the Supreme Court; the economy's rolling. He has done more for the pro-life cause than any President since Roe, and many other good things. So I am very happy about his performance indeed.
I never claimed to be voting for a saint. Nor am I aware that any President has been one.
Let's see where we are in 10 years.
I wonder how many of the 289 you would even agree with (or admit that you did).
Well, Dave, a complete answer to that question would probably involve a taxonomy something like this:
1. Good things that are rightly credited to Trump, or that Trump can take at least some credit for
2. Good things that happened that Trump can't really take credit for
3. Exaggerated, false, or misleading claims about things that either didn't happen at all or aren't really positive accomplishments as advertised
To be complete, we would also have to consider
4. Harm Trump has inflicted on the country, the GOP, the pro-life movement, and the world
But that would be way too much work. I came here with a specific goal: responding to your ridicule of Cohen by pointing out that Cohen is on Trump, who hired him 13 years ago, and so is Trump's record-breaking turnover rate and the indictments and guilty pleas so far.
Jesus "hired" a betraying rat, too, named Judas. The person He built His Church upon denied under pressure that he even knew Him (but at least he repented later). Washington probably hired traitor Benedict Arnold at some point. We've all had experience of betrayal. I certainly have. You have not? If you have, was it your fault?
[he "responded" with a gif of Kim Jong Un clapping]
It's right in the center of what you're driving at: does a person always (undoubtedly) have responsibility for an associate who has betrayed them? I say that they usually do not. But you're not interested in getting to the heart of the matter of what you charge.
That's fine. Just so my readers know the failed tactics you are trying to employ here. . . . You go do your Deacon duties and excellent film criticism and I'll get back to apologetics. God bless!
You're deliberately not getting the point, of course. Cohen is hardly a fluke. Trump has been "betrayed" over and over and over. Maybe the problem is he trusts and admires the wrong people. Like Kim Jung Un, whom Trump admires as a "real leader," taking him "at his word" on the mistreatment and death of Otto Warmbier. Like the Saudi Crown Prince, whom he bent over backwards to credit on his claim that he had no involvement in the death of Jamal Khashoggi. Like Putin, whom Trump admires as "very, very strong," and whose word on assassinations and election meddling Trump accepted, until he didn't (reluctantly).
I think I am getting to the point, thank you. And you are "deliberately" avoiding what I think are quite relevant observations of mine. But that just shows how weak your overall case here is, so that's fine with me.
Others who have been nailed on various charges, like Stone and Manafort, are not "singing" and betraying Trump like Cohen has: even though they have been treated abominably in a legal sense: as acknowledged by Prof. Dershowitz and many others. Many who have left or were dismissed from cabinet or adviser positions (like, e.g., Bannon and Lewandowski and Dr. Gorka and Nikki Haley) are not trashing him at all. They continue to support him.
Cohen is fairly unique. He's a scumbag. But every administration has "disgruntled" people like this who are either out to save their own skin or want to make a bunch of money with "tell-all" book contracts, etc. Cohen has had his fifteen minutes of fame. Now he's off to jail.
[Deacon Steven replied with links to articles about Steve Bannon, about Jeff Sessions, Cohen, and betrayal (from CNN), and the Saudis (from AP) ]
***
Photo credit: Anthony Ross (5-9-18): Michael Cohen [Flickr / CC BY 2.0 license]
***