Christian Biblical Ignorance / Jesus vs. Marriage & Family? / Divinity of Jesus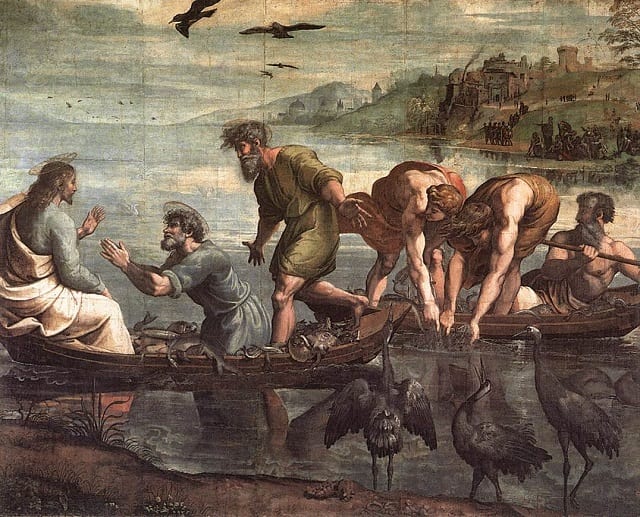 This is an installment of my replies to a series of articles on Mark by Dr. David Madison: an atheist who was a Methodist minister for nine years: with a Ph.D. in Biblical Studies from Boston University. His summary article is called, "Not-Your-Pastor's Tour of Mark's Gospel: The falsification of Christianity made easy" (Debunking Christianity, 7-17-19). His words will be in blue below.
Dr. Madison has utterly ignored my twelve refutations of his "dirty dozen" podcasts against Jesus, and I fully expect that stony silence to continue. If he wants to be repeatedly critiqued and make no response, that's his choice (which would challenge Bob Seidensticker as the most intellectually cowardly atheist I know). I will continue on, whatever he decides to do (no skin off my back).
Dr. Madison believes we are not at all sure whether Jesus in fact said anything recorded in the Gospels. The atheist always has a convenient "out" (when refuted in argument about some biblical text) that Jesus never said it anyway and that the text in question was simply made up and added later by unscrupulous and "cultish" Christian propagandists.
I always refuse to play this silly and ultimately intellectually dishonest game, because there is no way to "win" with such a stacked, subjective deck. I start with the assumption (based on many historical evidences) that the manuscripts we have are quite sufficient for us to know what is in the Bible (believe it or not).
Dr. Madison himself — in his anti-Jesus project noted above, granted my outlook, strictly in terms of practical "x vs. y" debate purposes: "For the sake of argument, I'm willing to say, okay, Jesus was real and, yes, we have gospels that tell the story." And in the combox: "So, we can go along with their insistence that he did exist. We'll play on their field, i.e., the gospels." Excellent! Otherwise, there would be no possible discussion at all.
*****
Dr. Madison called this installment: "SO MUCH Bad Theology in ONE Bible Chapter: Who's the culprit? His initials are J.C." (12-7-18)
We can be sure that, most of the time, believers descend into a fog of piety when they pick up their Bibles to read the Jesus stories. It's as if critical thinking is suspended or even cancelled as they reverently plod or skim through the gospels. That has allowed the church to get away with a lot.
Right. I guess that explains why I am happy to link to all of these hit-pieces on Jesus and the Bible on my site: quoting many of Dr. Madison's words, and giving readers a critical take on them, while Dr. Madison has now ignored all twelve of my critiques of his podcasts against Jesus, and so far, five of these ongoing series of critiques: because he is rational and confident, and the irrational Christian (yours truly and apologists like me), has no answers to his gibberish.
If he claims to have the superior reasoning and logical capability and understanding of the biblical texts, let him come out from hiding (if he is still alive and kicking out there somewhere) and defend his ideas. He's been informed of every single one of my counter-replies, underneath his own papers. But he doesn't (zilch so far). Why is that (dear reader), do you think?
We read in Mark 10:1 that Jesus taught the crowds that followed him; in fact, here he departed from his main message about the coming Kingdom of God to respond to a question from the Pharisees. Thus in vv. 5-12 we find Jesus' disastrous pronouncement about divorce. Of course, we can't fault his belief that the Creator set things up for humans to reproduce: "…from the beginning of creation, God made them male and female. For this reason a man shall leave his father and mother and be joined to his wife, and the two shall become one flesh. So they are no longer two, but one flesh." (vv. 6-8)
But then we come to verse 9: "Therefore what God has joined together, let no one separate." Yes, God meant for men and women to get together. But it does not follow at all that God himself has been the matchmaker for every couple 'since the beginning of creation.' This idea would undermine the precious concept of free will that theists rely upon so heavily; but even if we allow that couples have been free to marry whom they chose, Jesus seems to be saying here that God then makes that choice irrevocable; it is binding—forever. There is a heavenly tyrant who can't admit that a mistake has been made.
Indeed, when we consider how many bad marriages have been made for so many bad reasons for so many centuries, then God would have to be at fault for bungling things endlessly: "…what God has joined together." Followed by the tyranny: "Let no one separate." How can this not be bad theology? This is one of the consequences of intensely personal theism: God is spying, meddling, controlling. Jesus only made matters worse when he explained privately to his disciples, vv. 11-12: "He said to them, 'Whoever divorces his wife and marries another commits adultery against her, and if she divorces her husband and marries another, she commits adultery.'" This severe unbending legalism falls far short of being great moral teaching.
I already dealt with this line of reasoning in my paper, Madison vs. Jesus #4: Jesus Causes a Bad Marriage?
We descend into cult goofiness, and Jesus leads the way.
Far from having to worry about being rich, Peter responds (v. 28), "Look, we have left everything and followed you." Which prompts one of the most bizarre statements attributed to Jesus (vv.29-30):
"Truly I tell you, there is no one who has left house or brothers or sisters or mother or father or children or fields, for my sake and for the sake of the good news who will not receive a hundredfold now in this age—houses, brothers and sisters, mothers and children, and fields, with persecutions—and in the age to come eternal life."
How can this not be the ultimate phony promise? If you give up your house, all your family and your fields for the sake of the cult leader, you'll get back all of it—ALL of it—a hundred times over, both in this life and the life to come. It's as if Jesus endorses the grotesque plot of the Book of Job.
Why don't Christians snap out of it when they read this text? This is Jesus—or Mark who wrote the script—being weird, and it is not great moral teaching. Is it any wonder that (v. 32), "…they were amazed, and those who followed were afraid." Yes, anyone who raves nonsense can have that impact.
I dealt with a recycled version of this argument here: Madison vs. Jesus #5: Cultlike Forsaking of Family?
It would appear that two of the disciples spotted an opportunity in Jesus' promise that there would be great abundance in the life to come. James and John, the sons of Zebedee, decided to put in a request (v. 37): "Grant us to sit, one at your right hand and one at your left, in your glory." Mark has given Jesus a script heavy with cult-code (vv.38-40):
"'You do not know what you are asking. Are you able to drink the cup that I drink, or be baptized with the baptism that I am baptized with?' They replied, 'We are able.' Then Jesus said to them, 'The cup that I drink you will drink, and with the baptism with which I am baptized, you will be baptized. But to sit at my right hand or at my left is not mine to grant, but it is for those for whom it has been prepared.'"
Is it case that the Galilean peasant preacher had succumbed to this delusion, i.e., that God had already worked out the seating arrangements in the new Kingdom of God—and his central place in the scheme? Or is all this the product of Mark's imagination? Keep in mind the fresh perspective that I recommended at the outset, i.e., looking at the gospels in their context.
See: Jesus Said He Was God: Reply to Ex-Christian Atheist
***
Photo credit: The Miraculous Draught of Fishes, 1515, by Raphael (1483-1520) [public domain / Wikimedia Commons]
***