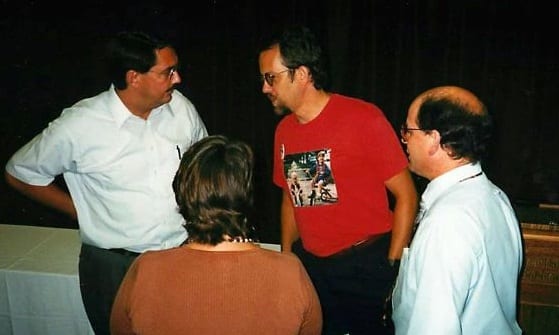 [all the words below — unless indicated otherwise — are Pope Francis' own; blue highlighting and bolding are my own]
132. Proclaiming the Gospel message to different cultures also involves proclaiming it to professional, scientific and academic circles. This means an encounter between faith, reason and the sciences with a view to developing new approaches and arguments on the issue of credibility, a creative apologetics which would encourage greater openness to the Gospel on the part of all. When certain categories of reason and the sciences are taken up into the proclamation of the message, these categories then become tools of evangelization; water is changed into wine. Whatever is taken up is not just redeemed, but becomes an instrument of the Spirit for enlightening and renewing the world.
133. It is not enough that evangelizers be concerned to reach each person, or that the Gospel be proclaimed to the cultures as a whole. A theology – and not simply a pastoral theology – which is in dialogue with other sciences and human experiences is most important for our discernment on how best to bring the Gospel message to different cultural contexts and groups. The Church, in her commitment to evangelization, appreciates and encourages the charism of theologians and their scholarly efforts to advance dialogue with the world of cultures and sciences. I call on theologians to carry out this service as part of the Church's saving mission. In doing so, however, they must always remember that the Church and theology exist to evangelize, and not be content with a desk-bound theology.
134. Universities are outstanding environments for articulating and developing this evangelizing commitment in an interdisciplinary and integrated way. Catholic schools, which always strive to join their work of education with the explicit proclamation of the Gospel, are a most valuable resource for the evangelization of culture, even in those countries and cities where hostile situations challenge us to greater creativity in our search for suitable methods. (Apostolic Exhortation Evangelii Gaudium, 11-24-13; evangelism and proclamation of the gospel are discussed in sections 110-131 as well)
*****
The word "Confirmation" then reminds us that this Sacrament brings an increase and deepening of baptismal grace: it unites us more firmly to Christ, it renders our bond with the Church more perfect, and it gives us a special strength of the Holy Spirit to spread and defend the faith, … to confess the name of Christ boldly, and never to be ashamed of his Cross (cf. Catechism of the Catholic Church, n. 1303). (General Audience, 1-29-14)
*****
Dialogue is so important, but to dialogue two things are necessary: one's identity as a starting point and empathy toward others. If I am not sure of my identity and I go to speak, I end up bartering my faith. You cannot dialogue without starting from your own identity, and empathy, which is a priori not condemning. Every man, every woman has something of their own to give us; every man, every woman has their own story, their own situation and we have to listen to it. Then the prudence of the Holy Spirit will tell us how to respond. Start from your own identity in order to dialogue, but a dialogue is not doing apologetics, although sometimes you must do so, when we are asked questions that require an explanation. Dialogue is a human thing. It is hearts and souls that dialogue, and this is so important! Do not be afraid to dialogue with anyone. It was said of a saint, joking somewhat — I do not remember, I think it was St Philip Neri, but I'm not sure — that he was able to dialogue even with the devil. Why? Because he had that freedom to listen to all people, but starting from his own identity. He was so sure, but being sure of one's identity does not mean proselytizing. Proselytism is a trap, which even Jesus condemns a little, en passant, when he speaks to the Pharisees and the Sadducees: "You who go around the world to find a proselyte and then you remember that…". But, it's a trap. And Pope Benedict has a beautiful expression. He said it in Aparecida but I believe he repeated it elsewhere: "The Church grows not by proselytism, but by attraction". And what's the attraction? It is this human empathy, which is then guided by the Holy Spirit. Therefore, what will be the profile of the priest of this century, which is so secularized? A man of creativity, who follows God's commandment — "to create things"; a man of transcendence, both with God in prayer and with others always; a man who is approachable and who is close to the people. To distance people is not priestly and people are tired of this attitude, and yet they still come to us. But he who welcomes the people and is close to them and dialogues with them does so because he feels certain of his identity, which leads him to have a heart open to empathy. (Meeting with the Clergy: Palatine Chapel in the Royal Palace of Caserta, 7-26-14)
*****
How many of you pray for Christians who are being persecuted? How many? Everyone respond in you heart. Do I pray for my brother, for my sister who is in difficulty because they confess and defend their faith? It is important to look beyond our own boundaries, to feel that we are Church, one family in God! (General Audience, 1-25-13)
*****
It is to research conducted in ecclesiastical universities, faculties and institutes that I primarily entrust the task of developing that "creative apologetics" which I called for in Evangelii Gaudium, in order to "encourage greater openness to the Gospel on the part of all". (Apostolic Constitution Veritatis Gaudium, section 5; 1-29-18)
*****
The Pope recalled that both Paul and Jesus seem "a little angry, and annoyed, one might say". Where did Paul's malaise come from? Francis said the answer was that the Apostle "defended the doctrine, he was a great defender of the doctrine, and the annoyance came from these people who did not tolerate the doctrine". Which doctrine? "The gratuitousness of salvation". . . . This, Pope explained, was "the struggle that both Jesus and Paul faced in order to defend the doctrine". (Morning Meditation, 10-15-15)
*****
St. Vincent of Lerins makes a comparison between the biological development of man and the transmission from one era to another of the deposit of faith, which grows and is strengthened with time. Here, human self-understanding changes with time and so also human consciousness deepens. . . . we grow in the understanding of the truth. Exegetes and theologians help the church to mature in her own judgment. Even the other sciences and their development help the church in its growth in understanding. There are ecclesiastical rules and precepts that were once effective, but now they have lost value or meaning. The view of the church's teaching as a monolith to defend without nuance or different understandings is wrong. (Interview with Fr. Antonio Spadaro, September 2013)
*****
[Dave: many mistakenly think that when Pope Francis condemns "proselytizing" he is condemning all apologetics and/or evangelism. Nothing could be further from the truth. He is rejecting (as Pope Benedict XVI also did) a certain limited, flawed methodology, and distortion of what evangelism should be; with the wrong attitude, as the following excerpts clearly illustrate. I, as an apologist, completely agree with him on this score. He's not condemning what we apologists do, or should seek to be doing (if we are doing it wrongly, or with flawed intentions)]
* * * * *
The Apostle Paul said that he felt in his heart:  "Woe to me if I do not proclaim the Gospel!" (1 Cor 9:16). We want the Gospel to be lived as a grace, a treasure, which we have received freely.  We need to ask the Lord to give us the grace to feel as Paul did: to feel that fire, that burning in our hearts, to evangelize.  This has nothing to do with proselytizing, not at all.  The Church, the Kingdom of God, does not grow by proselytizing.  She grows by witness.  That means showing by our words and our lives the treasure we have received.  That is what it means to evangelize.  I live this way, I live this word, and may others see this; but that is not to proselytize. (unprepared remarks before meeting with the Bishops of Bangladesh, 12-1-17)
***
"The apostle Paul explains to the Corinthians what it means to evangelize", the Pope affirmed, referring to the first reading in the day's liturgy (1 Cor 9:16-19, 22-27). "We too can reflect today upon what it means to evangelize", he said, "because we Christians are called to evangelize, to convey the Gospel, which means bearing witness to Jesus Christ".
And Paul, addressing the Christians of Corinth, begins his reasoning by pointing out what evangelization does not consist of: "To me, proclaiming the Gospel is not boasting". Therefore, you should certainly not boast "of going to evangelize: I am going to do this, I am going to do that", as if evangelizing was like "taking a stroll". This would be "reducing evangelization to a task: I have this task". And "I am speaking about things that happen in parishes around the world", the Pope said, "when a parish priest always has his door closed".
It can also happen, Pope Francis continued, that you meet "lay people who say: 'I teach this catechism class, I do this, this and this…". In doing so, they reduce "what they call evangelization to a task". Perhaps they even boast, saying: "I perform this task, I am a catechist official, I am an official of this, of this or that".
This is precisely the attitude of those who boast, the Pope insisted, and "it is reducing the Gospel to a task or even a source of pride: 'I go and evangelize and I have brought many people to Church'". In this way, he said, "even proselytizing is boasting". However, "evangelization is not proselytism". It is more: evangelization is never "taking a stroll; reducing the Gospel to a task; proselytizing".
St Paul emphatically repeats what evangelization means, the Pope explained: preaching the Gospel "is not boasting. It is a necessity imposed upon me". Indeed, the Pope said, referring to an expression of Paul, "a Christian is obligated, but with this force, as a necessity, to convey the name of Jesus, but from one's own heart". Repeating the Apostle's clear words, the Pontiff said: "Woe to me if I do not preach the Gospel!".
A reprimand — "Woe to you!" — that reaches those Catholics who think: "I go to Mass, I do this and then nothing more". However, Pope Francis cautioned, "if you say that you are Catholic, that you have been baptized, that you have been confirmed, you must go further, to convey the name of Jesus: this is an obligation!".
Paul's precise indications, the Pope continued, lead us to question what our "style of evangelization" should be. In short, "how can I be sure that I am not taking a stroll, that I am neither proselytizing nor reducing evangelization to a task? How can I understand what the right style is?".
The answer Paul always gives is: "The style is to be all things to everyone". In fact, the Apostle writes: "I have become all things to all men". In essence it means "to go and share the lives of others, to accompany them on the journey of faith, to help them grow on the journey of faith". (Morning Meditation: "A matter of style": 9-9-16)
***
The example given by the Pope was from the Apostle Paul in the Areopagus (Acts 17:15-22, 18-1) proclaiming the name of Jesus Christ among the worshipers of idols. It is the way in which he did this, said the Pope, that is so important: "He did not say: Idolaters! You will go to hell… ". No, he "tried to reach their hearts"; he did not condemn from the outset but sought dialogue. "Paul is a Pope, a builder of bridges. He did not want to become a builder of walls". Building bridges to proclaim the Gospel, "this was the Paul's outlook in Athens: build a bridge to their hearts, and then take a step further and proclaim Jesus Christ". Paul followed the attitude of Jesus, who spoke to everyone, "he heard the Samaritan woman… ate with the Pharisees, with sinners, with publicans, with doctors of the law. Jesus listened to everyone and when he said a word of condemnation, it was at the end, when there was nothing left to do". But Paul, too, was "aware that he must evangelize, not proselytize". The Church "does not grow by proselytizing, as Benedict XVI has told us, but grows by attracting people, by its witness, and by its preaching". Ultimately, "Paul acted because he was sure, sure of Jesus Christ. He had no doubt of his Lord". (Morning Meditation: "Jesus excludes no one": 5-8-13)
***
A first distinction: evangelizing is not proselytizing. The Church grows not through proselytizing but through attraction, that is, through witness. Pope Benedict XVI said this. What is evangelization? It is living the Gospel; it is witnessing to how one lives the Gospel: witnessing to the Beatitudes, witnessing to Matthew 25, witnessing to the Good Samaritan, witnessing to forgiveness seventy times seven. And in this witnessing, the Holy Spirit works and there are conversions. But we are not very enthusiastic about bringing about conversions straight away. If they come, they wait: you speak …, your tradition…, you make sure that a conversion is the response to something that the Holy Spirit has moved in my heart before the testimony of a Christian. (Press conference on the return flight from Bangladesh, 12-2-17)
***
Evangelization does not consist in proselytizing, for proselytizing is a caricature of evangelization, but rather evangelizing entails attracting by our witness those who are far off, it means humbly drawing near to those who feel distant from God in the Church, drawing near to those who feel judged and condemned outright by those who consider themselves to be perfect and pure. We are to draw near to those who are fearful or indifferent, and say to them: "The Lord, with great respect and love, is also calling you to be a part of your people" (cf. Evangelii Gaudium, 113). Because our God respects us even in our lowliness and in our sinfulness. This calling of the Lord is expressed with such humility and respect in the text from the Book of Revelation: "Look, I am at the door and I am calling; do you want to open the door?" He does not use force, he does not break the lock, but instead, quite simply, he presses the doorbell, knocks gently on the door and then waits. This is our God! (Homily at Parque Bicentenario, Quito, Ecuador, 7-7-15)
***
Related Reading: 
Did Pope Francis just say that evangelization is "nonsense"? 8 things to know and share  (Jimmy Akin, National Catholic Register, 10-1-13)
Pope Francis on "Proselytism" (Jimmy Akin, Catholic Answers, 10-21-13)
Did Pope Francis just diss apologists? 9 things to know and share (Jimmy Akin, National Catholic Register, 3-9-14)
***
Unfortunately, Money Trees Do Not Exist
: If you have been aided in any way by my work, or think it is valuable and worthwhile, please strongly consider financially supporting it (even $10 / month — a mere 33 cents a day — would be very helpful). I have been a full-time Catholic apologist since Dec. 2001, and have been writing Christian apologetics since 1981 (see 
my Resume
). My work has been proven (by God's grace alone) to be fruitful, in terms of changing lives (see the tangible evidences 
from unsolicited "testimonies"
). I have to pay my bills like all of you: and have a (homeschooling) wife and three children still at home to provide for, and a mortgage to pay.
*
My book royalties from
 three bestsellers in the field
 (published in 2003-2007) have been decreasing, as has my overall income, making it increasingly difficult to make ends meet.  I provide over 2600 free articles here, for the purpose of your edification and education, and have 
written 50 books
. It'll literally be a struggle to survive financially until Dec. 2020, when both my wife and I will be receiving Social Security. If you cannot contribute, I ask for your prayers (and "likes" and links and shares). Thanks!
*
See my 
information on how to donate
 (including 100% tax-deductible donations). It's very simple to contribute to my apostolate via PayPal, if a tax deduction is not needed (my "business name" there is called "Catholic Used Book Service," from my old bookselling days 17 or so years ago, but send to my email: apologistdave@gmail.com). Another easy way to send and receive money (with a bank account or a mobile phone) is through 
Zelle
. Again, just send to my e-mail address. May God abundantly bless you.
***
Photo credit:
three apologists (all converts): Scott Hahn, yours truly, and Steve Ray: July 1999 at the Franciscan University of Steubenville.
***