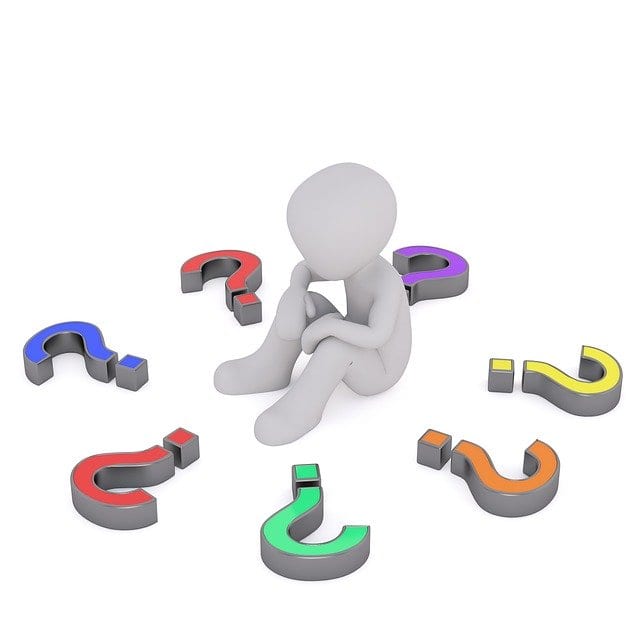 John 20:24-29 (RSV) Now Thomas, one of the twelve, called the Twin, was not with them when Jesus came. [25] So the other disciples told him, "We have seen the Lord." But he said to them, "Unless I see in his hands the print of the nails, and place my finger in the mark of the nails, and place my hand in his side, I will not believe." [26] Eight days later, his disciples were again in the house, and Thomas was with them. The doors were shut, but Jesus came and stood among them, and said, "Peace be with you." [27] Then he said to Thomas, "Put your finger here, and see my hands; and put out your hand, and place it in my side; do not be faithless, but believing." [28] Thomas answered him, "My Lord and my God!" [29] Jesus said to him, "Have you believed because you have seen me? Blessed are those who have not seen and yet believe."

Hebrews 11:1 Now faith is the assurance of things hoped for, the conviction of things not seen.

Matthew 16:15-19 He said to them, "But who do you say that I am?" [16] Simon Peter replied, "You are the Christ, the Son of the living God." [17] And Jesus answered him, "Blessed are you, Simon Bar-Jona! For flesh and blood has not revealed this to you, but my Father who is in heaven. [18] And I tell you, you are Peter, and on this rock I will build my church, and the powers of death shall not prevail against it. [19] I will give you the keys of the kingdom of heaven, and whatever you bind on earth shall be bound in heaven, and whatever you loose on earth shall be loosed in heaven."

Luke 22:31-32 "Simon, Simon, behold, Satan demanded to have you, that he might sift you like wheat, [32] but I have prayed for you that your faith may not fail; and when you have turned again, strengthen your brethren."

1 Timothy 3:15 . . . the household of God, which is the church of the living God, the pillar and bulwark of the truth.
***
Why is it necessary to understand every jot and tittle? Why isn't it enough that Holy Mother Church says so in her ecumenical council? That's what I don't get. I thought the process of thinking we understood every last little nook and cranny of the Christian faith was part of the Protestant endeavor: the private judgment thing.
If we find something difficult to understand; well, hasn't that always been the case with several elements of the Christian faith, and understanding God Himself? Why should it be cause for any distress? We can strive to learn more and more, but I don't know why it should cause the slightest consternation in a person who holds to the Catholic faith: who believes that God guides His one true Church.
Now it looks like we're going through the same thing as we have with Vatican II because a pope expresses and emphasizes things differently (much as our Lord Jesus did in His striking developments of Judaism). So folks don't like that and they have no larger horizons than to dismiss him as a "liberal." Developments can be quite new and striking: just as Jesus' teaching was (He was accused of violating what came before, as well), but they (true developments) are able to be harmonized with what existed previously.
I think at some point of excess this strain of thinking becomes hyper-rationalism, which wars against a simple faith that God is in control, including in control of His Church which involves real, very frail and fallible human beings like you and I, yet who speak without error when something important needs to be clarified. Faith and reason need to be kept in balance.
If we have all faith and no reason, that is fideism, which leads to many bad things. If we go to the other extreme and place reason above faith, then we have positivism and hyper-rationalism (the roots of theological liberalism, or sometimes rigorist schism, the radical Catholic reactionary outlook, and many heretical sects which deny the Holy Trinity, etc.), leading to the loss of supernatural faith if unchecked. The balance is a reasonable faith: with faith higher than reason, but a faith that is always in harmony with reason, inasmuch as it is possible, given the inherent limitations of reason.
***
[further comments in the original Facebook combox]
My post wasn't about whether one can ever disagree with a pope (apples and oranges). Yes, one can, in very serious instances of clear wrong.
The post is about how some folks in the Church never seem to be content and happy with accepting what the Church teaches
in her magisterium
 (not any and every remark or action of popes). They feel that they have to figure
everything
 out or else they are in distress. This ain't how it oughtta be!
One of the problems with making general observations like this is that it so often becomes a "legalistic" sort of discussion. But my original point was not a "bark on one tree in the forest" issue; rather, it is a "forest" issue (larger / broader picture) . . .
***
What I specifically described as "the Protestant endeavor: the private judgment thing" was "the process of thinking we understood every last little nook and cranny of the Christian faith": not merely thinking and using our heads (which is not exclusive to Protestantism).
***
If we disagree with the pope it should only be with the utmost respect and the most solid of reasons (and it should be rare). We don't routinely do this as Catholics. That's the problem: some folks want to make a rare exception the rule, and that gets into the pharisaical, legalistic radical Catholic reactionary mindset and mentality, etc.
And on the theological left we have the same thing: there dissent is accepted against even plainly infallible magisterial doctrines and dogmas (as if a Catholic can question those).
***
Unfortunately, Money Trees Do Not Exist:
 If you have been aided in any way by my work, or think it is valuable and worthwhile, please strongly consider financially supporting it (even $10 / month — a mere 33 cents a day — would be very helpful). I have been a full-time Catholic apologist since Dec. 2001, and have been writing Christian apologetics since 1981 (see 
my Resume
). My work has been proven (by God's grace alone) to be fruitful, in terms of changing lives (see the tangible evidences 
from unsolicited "testimonies"
). I have to pay my bills like all of you: and have a (homeschooling) wife and three children still at home to provide for, and a mortgage to pay.
*
My book royalties from
 three bestsellers in the field
 (published in 2003-2007) have been decreasing, as has my overall income, making it increasingly difficult to make ends meet.  I provide over 2600 free articles here, for the purpose of your edification and education, and have 
written 50 books
. It'll literally be a struggle to survive financially until Dec. 2020, when both my wife and I will be receiving Social Security. If you cannot contribute, I ask for your prayers (and "likes" and links and shares). Thanks!
*
See my 
information on how to donate
 (including 100% tax-deductible donations). It's very simple to contribute to my apostolate via PayPal, if a tax deduction is not needed (my "business name" there is called "Catholic Used Book Service," from my old bookselling days 17 or so years ago, but send to my email: apologistdave@gmail.com). Another easy way to send and receive money (with a bank account or a mobile phone) is through 
Zelle
. Again, just send to my e-mail address. May God abundantly bless you.
*
***
(originally 12-28-13 on Facebook)
Photo credit: Peggy_Marco (5-18-17) [Pixabay / Pixabay License]
***