Setting the Record Straight: My Supposedly "Personal" & Unsavory Exchanges with Karl Keating, Phil & Leila Lawler, & Taylor Marshall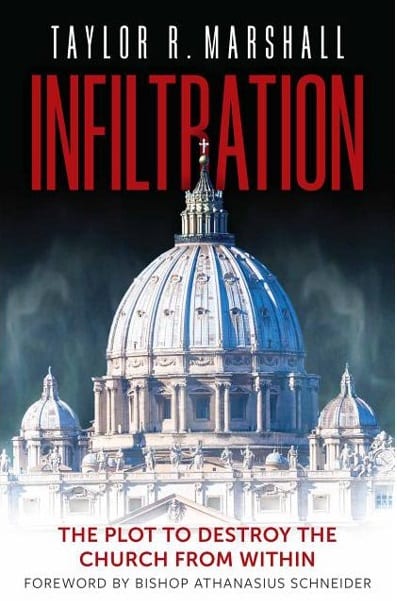 I ran across this curiosity piece today, in an Amazon review of Karl Keating's book, The Francis Feud: Why and How Conservative Catholics Squabble about Pope Francis (2018). Reviewer "Pseudo D" stated:
*
Keating's book seems to be prompted by his disputes with fellow apologist Dave Armstrong and others over the appropriate way to criticize the pope. Armstrong reacted to Lawler's book in a deeply personal way and began an endless discussion with Keating.
*
Huh? First of all, I get a kick out of the description, "deeply personal." What is that supposed to mean? I was simply doing my apologetics as I have always done, and strongly disagreed with Lawler's book. It's nothing "personal" at all.
*
But today, it seems that every honest, principled, passionate disagreement in theology or other matters has to be couched in personal, subjective terms. This is the postmodernist society we live in. And I submit that this excessive subjectivism has deeply penetrated the thoughts of Christians, too. In the brief exchange that I actually had with Phil Lawler, I was far more respectful towards him than vice versa. I wrote:
*
Thanks for replying and for the generous offer to send me your book, which you know I will likely be critical of. Thank you. Let me assure you, first of all, that none of this is personal. I have admired your work for a long time and often linked to your articles and others at Catholic Culture. And I know that you guys have always positively reviewed my website in your ratings of sites. I have another apologist friend who cares little for Pope Francis, yet we remain best of friends. For me, disagreements are no reason to end a friendship.
*

But know that it is precisely out of existing profound respect for folks like you and Karl, that I am all the more distressed to see the positions you have arrived at, which I deeply, sincerely believe are erroneous.
*
I expressly denied that it was "personal" at all. I always mean what I say and say what I mean. Two months later (March 2018) I had an ugly interaction with Phil and his wife Leila on Facebook (on Patrick Coffin's and Leila's pages):
*
Me: Phil already made it clear he had no interest in dialogue with me, he certainly wouldn't live, on-air. He wants to do all he can to utterly ignore all my critiques.
*

Phil Lawler: I responded at length to you, privately, about your critiques. You ignored my response, and continued to mischaracterize my ideas. That's why I see no point in continuing an exchange.

*

Me: I don't recall any lengthy personal letter about my critiques. I certainly would have responded, as you see I have been doing many times . . . It may be, then, that I never received a private lengthy letter. Was that sent in email or in a PM? By all means, send it again, and I will reply point-by-point and post everything on my blog (with your permission).

*

[89 more minutes pass by]

*

Phil Lawler: Don't troll, Dave; you're better than that.
*

Me: You say you sent me a letter. I say I never received it. You say I ignored it and mischaracterize you. So send it to me. This isn't trolling. [My friend] Mike Mudd tagged me and I came and commented.
*
[Meanwhile, Phil wrote the day before on his Facebook page: "I am angry- at the tactics of those who, while speaking in lofty terms about open dialogue and respectful debate, do their utmost to impugn the motivations and question the good faith of those who disagree with them." I totally agree!]
*
Leila Marie Lawler: Dave Armstrong misrepresents Phil and doesn't hesitate to ascribe opinions to him that are not supported by the text. So if you prefer something that is about one man's desperate attempt to avoid reality, well there is nothing I can do about that. . . . He's a good man. But he is very wrong about Phil's book.

*
Me: I'd be glad to be shown where I am wrong, and will modify portions of my reviews accordingly, if this is demonstrated. Phil just claimed earlier today that he sent me a long private letter in response to my critiques that I ignored, continuing to supposedly misrepresent him. I never received such a letter. I asked him to send it to me so that I can hear his thoughts and interact with them. Now he appears reluctant to send it. Why?

*

Leila Marie Lawler: Frankly, Dave, your comments here and elsewhere are amounting to trolling — I've already had to delete a comment on a post that was downright sneering — perhaps you will remember it, as it was a mean-spirited response to my request that people leave reviews on Amazon, which you had already done and yet found it important to sort of gloat at your negativity. If you continue this way, I will block you.

*
It is clear to anyone who reads all the comments here and on Phil's posts that we are fine with comments and even with arguing. But this is too much.
*
[Phil refused to engage in a simple discussion with me, trying to find more common ground. He seems unwilling to send me this long private letter that he referenced. He falsely accused me of trolling, then his wife did, when I was trying to be conciliatory. I'm still accessible via email if they have second thoughts about wishing to communicate again like normal orthodox Catholic adults]
*
So now, back to the reviewer's observation that I was engaged in "endless" discussion with Karl Keating about Phil Lawler's and Ross Douthat's books. Here are the papers I made of exchanges with Karl, along with dates:
*
The discussions with Karl about Lawler, specifically, lasted all of nine days (that's "endless"?). Then two months later we had one dialogue about Douthat. Three weeks after that we had a general discussion about criticizing popes. Big wow. Of course, I was busy writing many other things during this time (far more than just this stuff), per my usual modus operandi.
*
Then someone informed me that they had a Kindle version of Karl's book in June 2018 and that he literally mentioned me 99 times. He never gave me the courtesy of telling me that he would be citing me that much, using our discussions, listed above. Why? I don't think it's unethical; just odd and weird for a friend and fellow apologist to do that.
*
Naturally, then, I made a response to that, only dealing with six representative issues that were brought up. I also wrote an Amazon review. Karl made it clear that he resented my posting of a panning review on the first day his book was released, so
I removed it, with apology, in Dec. 2018
. But I retained my post on my blog that contained the substance of the Amazon review. I have a right to respond to 99 mentions of myself in a book.
*
Karl then claimed in July 2018 that I was "monomaniacal about Lawler." My reply was as follows:
*
*

1 : mental illness especially when limited in expression to one idea or area of thought

2 : excessive concentration on a single object or idea
*
Other online dictionaries
use terms to describe "monomania" such as "psychosis," "insanity," and "Pathological obsession with one idea or subject, as in paranoia".
To say that I am obsessed with Phil Lawler to the point of mental illness is absolutely asinine. Here is the record: I wrote 20 posts about Lawler (regarding his unwarranted attacks upon Pope Francis) from 28 December 2017 till 30 March 2018. Given my prolific writing, that's not much. Many of those were responding back to the arguments of others.
*
I wrote one more (as an exception on 4-28-18). Then I found out that Karl had mentioned me some 99 times in his book,
The Francis Feud
, and so (as one might expect) I wrote
one paper in response to that on 6-2-18
.
*
Since then I have agreed with one of Lawler's articles. Karl classifies this as "monomaniacal about Lawler." This is ridiculous and absurd. I usually crank out two articles a day on average (many recently have been re-postings of old stuff as I continue to reorganize papers from my old blog).
*
A very rough estimate, then, of the number of my articles this year would be about 420. Of those, 22 (or 5%) had to do with Phil Lawler. And five of those were only on Facebook: not even on my blog. That's certainly a far lower percentage than what Phil Lawler has written about Pope Francis in the same period (or even the percentage of Karl's Facebook posts devoted to hiking in the mountains of California).
*
Thus, if I am a "monomaniac" for devoting 5% of my writing this year to Lawler, how much more so is Lawler in writing about the pope? That would make him a super-duper monomaniac! And Karl (by this odd, weird, incomprehensible "reasoning") would be far more "monomaniac" on the topic of hiking than I ever was regarding Phil Lawler and his never-ending bashing of Pope Francis.
I haven't written any post on my blog or Facebook about Phil Lawler since July 2018: and even that was in direct reply to Keating's outlandish charge. My last self-generated post about him was from April 2018.
*
Also, at some point during these discussions with Karl, he claimed that I was going off "half-cocked" in my critiques of Lawler. I also critically described him with regard to one particular thing (I forget the phrase I used, but it was certainly far milder than his descriptions of my imaginary attitudes). Karl objected and asked me to remove this description of him. I gladly did, and then asked if he would return the favor and remove the "half-cocked" description. He didn't.
*
I think my aims, goals, and my spirit is evident throughout these exchanges: even to the extent of removing things that offended others. My attempts to dialogue with Phil were rudely spurned, and Phil refused to send me a letter he says he wrote to me, that I never received.
*
This often happens in online discussion. I was equally respectful of Taylor Marshall when I critiqued his book, Infiltration. In my very first critique (dated 5-30-19) — my most well-known one –, I made this quite clear:
*
Now, before I offer my critique below, let me say that I don't know Taylor Marshall personally, but I had been recommending his work till recently . . . And of course, none of this is personal [italics in original].
*
But Taylor blocked me from his Twitter page within 24 hours, made disparaging remarks to the effect that I was trying to profit off of criticizing him, and has ignored any criticism of mine ever since. And all that, despite formerly writing about me (c. 2010 or earlier):
*
Dave Armstrong's book A Biblical Defense of Catholicism was one of the first Catholic apologetics books that I read when I was exploring Catholicism. Ever since then, I have continued to appreciate how he articulates the Catholic Faith through his blog and books. I still visit his site when I need a great quote or clarification regarding anything ranging from sacraments to sedevacantists. Dave is one of the best cyber-apologists out there.
*
Taylor also thanked me (among many others), for my "friendship and encouragement along the way" in the Acknowledgments of his 2009 book, The Crucified Rabbi. He also placed a long sidebar ad for 15 books of mine that I was selling, on his website: at least as far back as 16 July 2009. It was there for several years.
*
All that went out the window with one critique from me. And I'm supposed to be the one who is so "personal" and supposedly "sensitive" (as another reactionary accused me yesterday)? I don't run from cordial, respectful criticism; I welcome it, actually love it. It creates an opportunity for dialogue and in-depth clarification.
*
If people are scared to dialogue; even to clear up evident misunderstandings or miscommunications, and if they don't take kindly to any substantive criticism, then I think that indicates something troubling and concerning about their spirit. We all have to be willing to be criticized and to retract where necessary. It's part of being both accountable and humble. The Bible states:
*
Proverbs 9:7-8 (RSV) He who corrects a scoffer gets himself abuse, and he who reproves a wicked man incurs injury. [8] Do not reprove a scoffer, or he will hate you; reprove a wise man, and he will love you.
*

Proverbs 15:12 A scoffer does not like to be reproved; . . .
*

Proverbs 27:6 Faithful are the wounds of a friend; profuse are the kisses of an enemy.

*
***
*
Exchanges with Karl Keating on this issue resumed on my Facebook page when he showed up regarding another matter (3-4 December 2020):
*
Karl Keating: [A]t Amazon, he gave my book The Francis Feud a single star while admitting he hadn't even read it. He glanced through the book, he said, to see how many times his own name appeared, and then he wrote his "review." He just "knew" that he would disagree with my book, and that apparently was justification enough. . . . I suppose it was the Amazon episode that shattered the remaining respect I had for Dave as a commentator.
*

Me: Right. I apologized for that and removed it from Amazon (even though your book mentioned me 99 times and you didn't bother to let me know before publication), and here you are still bringing it up. I did read your whole book soon after, but as I noted to no avail, it made no difference whatever as to the points I made (or to my overall opinion), because I was responding to your massive citation of me.

*

As for respect, that works both ways. You have obviously become bitter towards me. I don't reciprocate that, and will continue to treat you with respect as the "father of modern Catholic apologetics", and recommend your books. But I'm most unimpressed with the ethics of your behavior and moving to the far ecclesiological right over the past few years.

*

Karl Keating: Contrary to your imagining, I have no bitterness against you, . . . I could say more, but there's no point. I'm not here to argue your characterizations of me or of anyone else. You've done good work for the Church. I expect you will do more, and I wish you well.

*

Me: You show a note of conciliation today and I appreciate that. Tell me, then, do you now accept my apology for the review on Amazon, which I removed? If you did at the time, I don't recall it. If you did then or now, then why are you bringing it up, publicly, on my page? Are we not supposed to forgive and forget? What more can a person do than apologize in cases of offense and/or wrongdoing? You show little sign of having accepted my apology (that's part of that "transaction"!). But here's your chance now.

*

You mentioned me 99 times in your book, without even giving me the courtesy of letting me know beforehand. I responded with one Amazon review / one paper on my blog. You seem to think I am not entitled to give my side of things. Someone simply made me aware that you had mentioned me in your book. So I went and looked at it and replied (the usual search methods of books revealed that it was literally 99 times).

*

Did you expect I wouldn't or shouldn't do so? You mischaracterized both my views and arguments and even several of Lawler's. It begged for a response. You act like it's Chicken Little that I (or anyone?) dare disagree with you and express it publicly. This is most disappointing: especially from an apologist well-used to back-and-forth argumentation. We simply could have had a good dialogue. But you have had very little interest in that ever since we disagreed on Lawler.

*

Your failure to accept my apology and the acerbic, condescending nature of your words last night, including "shattered the remaining respect I had for Dave as a commentator" certainly did not, I submit, leave an impression other than unforgiveness and a seeming bitterness over that incident (and basically a shattering of whatever friendship remained).

*

[still no acceptance of my apology from Karl. It was a stony silence after that]
*
***
*
(originally written on 7-28-18, 2-27-20, and 3-4 December 2020 on Facebook)
*
*
***
*
Summary: I collect various public exchanges with Taylor Marshall, Karl Keating, & Phil & Leila Lawler re Pope Francis. See who was cordial & polite, & who was rude, dismissive, & contentious.
*