One of the other moms in my moms group is married to an Indian man and they go to the self realization fellowship founded in the 1920s by Yogananda, the man who wrote the very famous book Autobiography of a Yogi (which I have but haven't read yet!)
She invited me to attend and this past Sunday Garrick Ravi and I went.
It was really nice. They have a parent/child room so Garrick Ravi could run around and play while I watched and listened to the service on a tv screen.
The philosophy behind the self realization fellowship is very similar to the one I grew up with, mainly that universal truth can be found in both Hinduism and Christianity.
I don't disagree. I do think the truth of Hinduism can be found in Christian tradition but I feel that it is more hidden in Christianity and also that it's super obnoxious if me to say to Christians that I interpret their religion better than they do!
Something I really appreciated at the self realization fellowship is that it takes the community aspect of Christianity. There are regular services when all members come together. There is more socializing and an official welcome packet. These things make it much more accessible to most Americans.
There's still a long way for me to go before I don't cringe at the name "Jesus." But I would like to keep going to the self realization fellowship in part to heal and in part for the fellowship part. It's definitely something we can do in addition to Shiva puja at our local temple.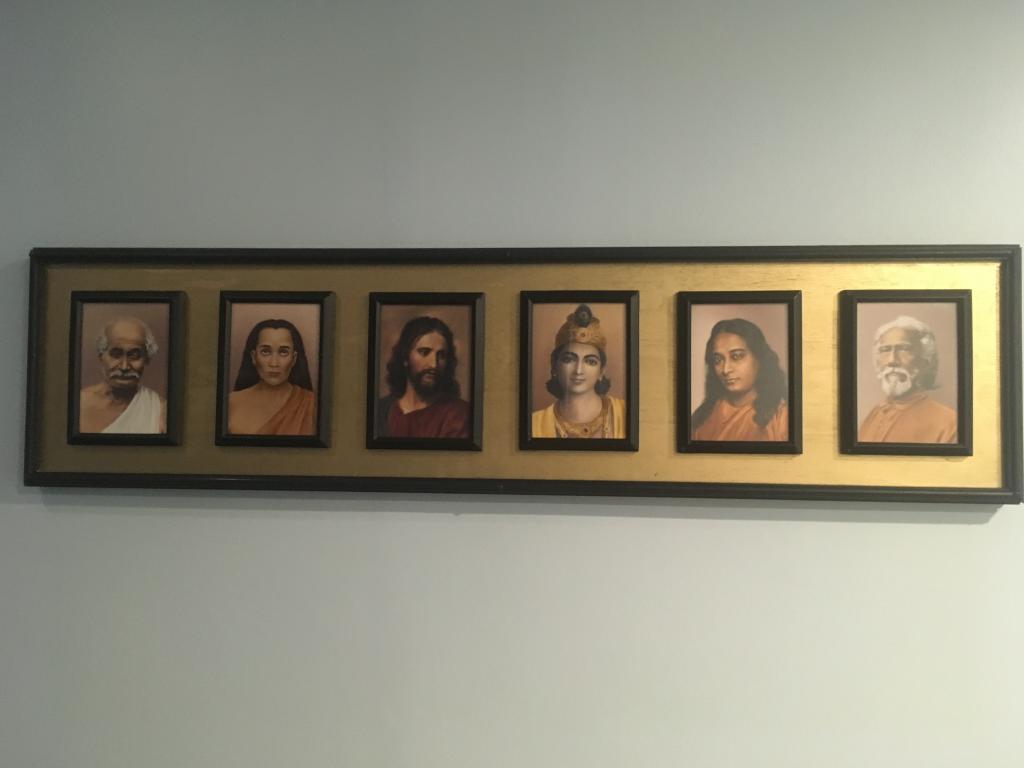 New to this blog? Check out these posts:
Why Am I Called "The White Hindu"?
New to Hinduism? Learn more here:
Hinduism 101: What Do Hindus Believe?
Your First Visit To A Hindu Temple
—-
Thank you to my wonderful Patreon supporters…
Brian Hanechak
Amit Agarwal
Don Moir
(views expressed here are mine alone and do not reflect opinions of my supporters. Links within the text may be affiliate links, meaning that if you purchase something I get a small commission for recommending it. I only recommend things I truly believe in)