Yesterday afternoon was the Panel that I was invited to speak at about being a non-Desi Hindu. It was awesome!
I got to meet some other non-Indian Hindus and the audience was very engaged with lots of interesting comments and questions. The moderator (who now has a blog on Patheos too!) asked questions and then passed the microphone for us all to answer. That helped me to minimize my interupting! I get so excited and I always want to jump in!
We talked about what brought us to Hinduism, about using the word "Hindu", about our experiences in and out of the Hindu community, about being in India, about whether a purely western version of Hinduism might emerge. I could have gone on for several more hours!
There will be a video of it. I need to find out if I can get the footage to put on my own Youtube channel or if I will share the link from someone else's channel. So keep a look out for that!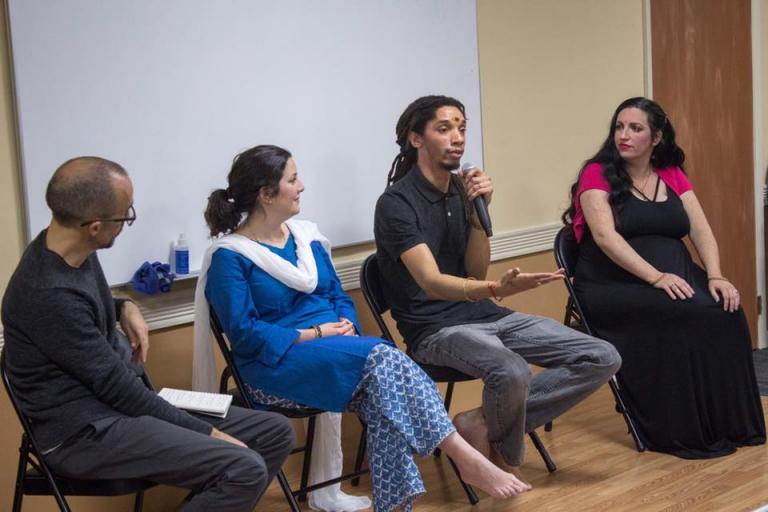 I'm feeling quite energized and inspired.
I've actually avoided the SSVT temple because it is the biggest probably in the whole DMV area and I get intimidated. I get so nervous still after all these years. But the people yesterday were so warm and kind that I want to try again to get involved in the community there. It is a little less than twenty minutes from my house, so it's really quite close.
Garrick Ravi did really well as long as we let him wander and come up on the platform with me.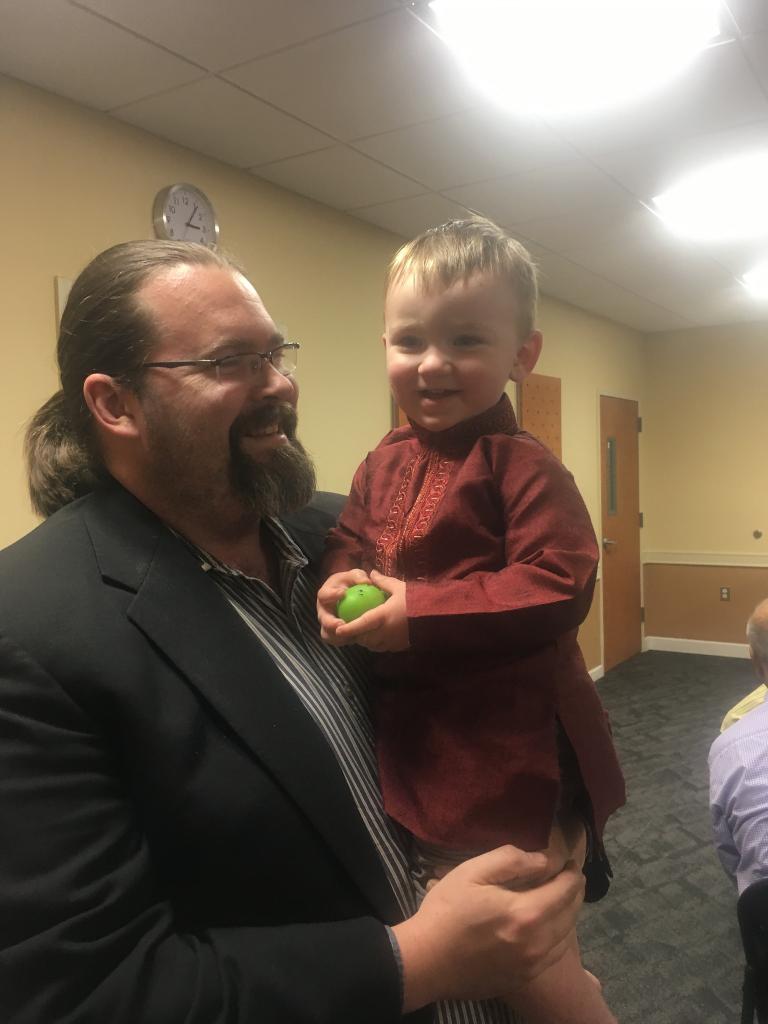 New to this blog? Check out these posts:
Why Am I Called "The White Hindu"?
New to Hinduism? Learn more here:
Hinduism 101: What Do Hindus Believe?
Your First Visit To A Hindu Temple
—-
Thank you to my wonderful Patreon supporters…
Brian Hanechak
Amit Agarwal
Don Moir
(views expressed here are mine alone and do not reflect opinions of my supporters. Links within the text may be affiliate links, meaning that if you purchase something I get a small commission for recommending it. I only recommend things I truly believe in)