Spring cleaning is a big thing but to me the time for whipping your house into shape is fall.
It is said that Sri Lakshmi, goddess of prosperity, visits those who have tidy homes. So in preparation for Navratri I start tidying in the fall. Now is a great time to do it as it is about one month until fall Navratri.
This year we've just moved and there's no better opportunity to start fresh with organization and cleanliness. I've always struggled with being tidy. I want to be but it is very hard. This time I've made some tweaks to my approach.
It's all well and good to strive to be a better person and to try to improve but in the meantime I need to work with where I am. What I mean is that yes I would like to be a person who doesn't dump the junk mail on the floor as soon as I walk in the door. But while I work on being that person I can also put a recycle bin in that spot by the door.
Yes I would like to be someone who doesn't snack on the sofa and spill stuff on it. But while I work on breaking that habit I can also put a washable cover on the sofa.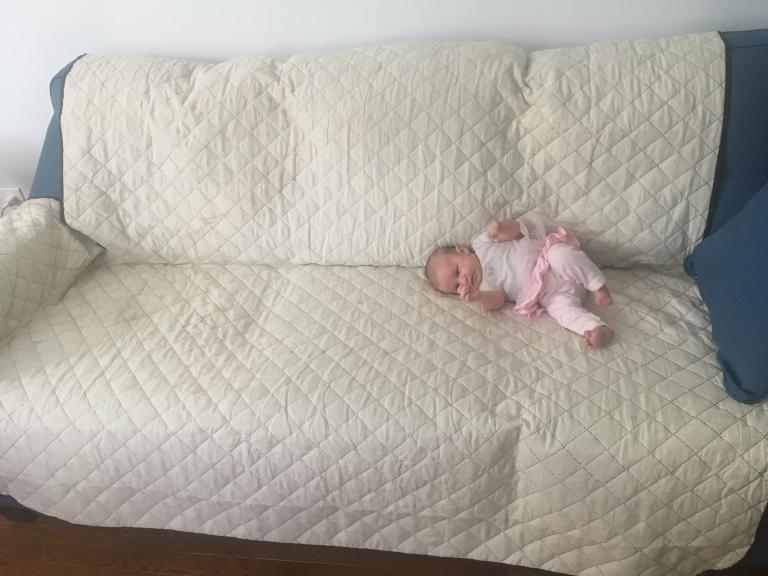 Having a home that is beautiful and that I love is inspiring me to keep it organized and I've been loving using all the Pinterest ideas I've saved over the years. I actually am someone who tries out Pinterest projects instead of just drooling over other peoples pictures!
Here are some of my favorite projects that I've done in the five weeks since we moved in: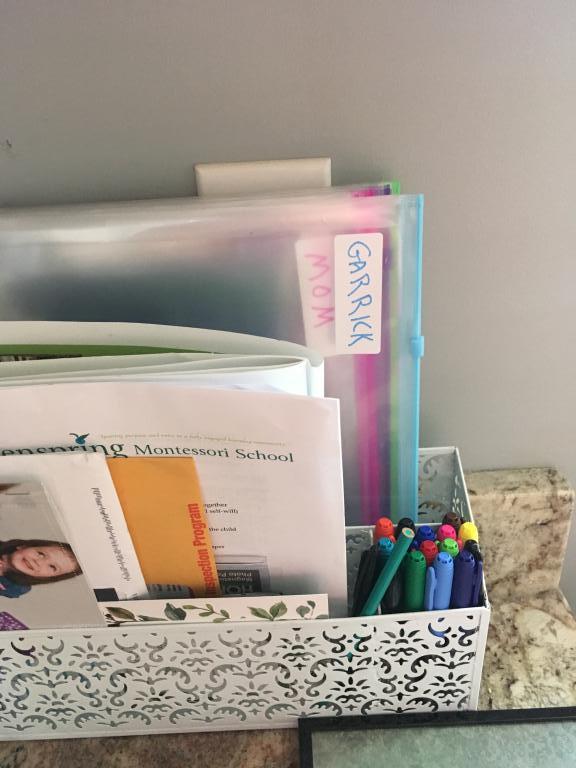 I color-coded all of us and this is a "command center" where we each have a folder in our color for important documents.
By the front door I now have a system for mail so things that I don't want but need to be shredded instead of just thrown out have a place to be and also things that I know are important but I can't deal with immediately.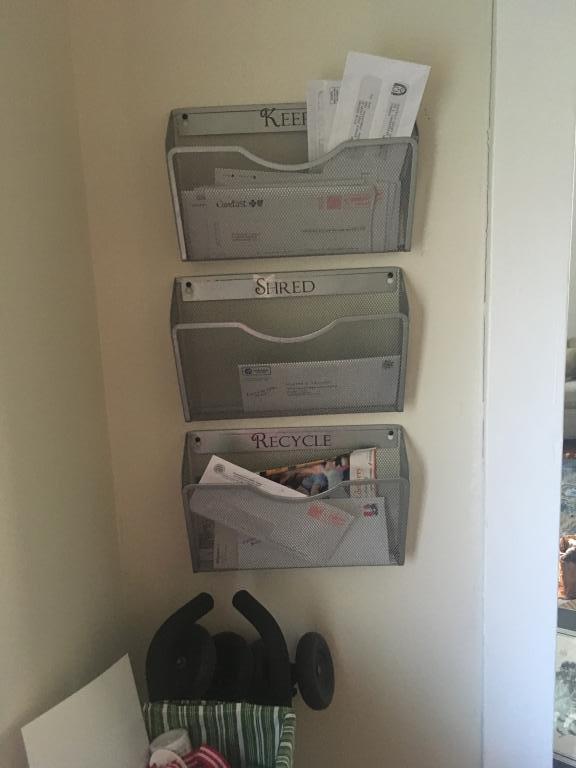 I made the labels in GIMP and printed them on to clear sticker paper. I used the same method to label in my pantry and refridigerator. You don't need a sillouette machine for this paper. I used my ink jet printer.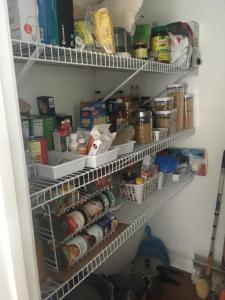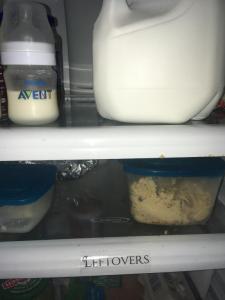 Also in the pantry I got this broom holder to keep the clutter of brooms and dust pans off the floor and make the space feel more tidy. I even mounted it on the wall myself! #soproud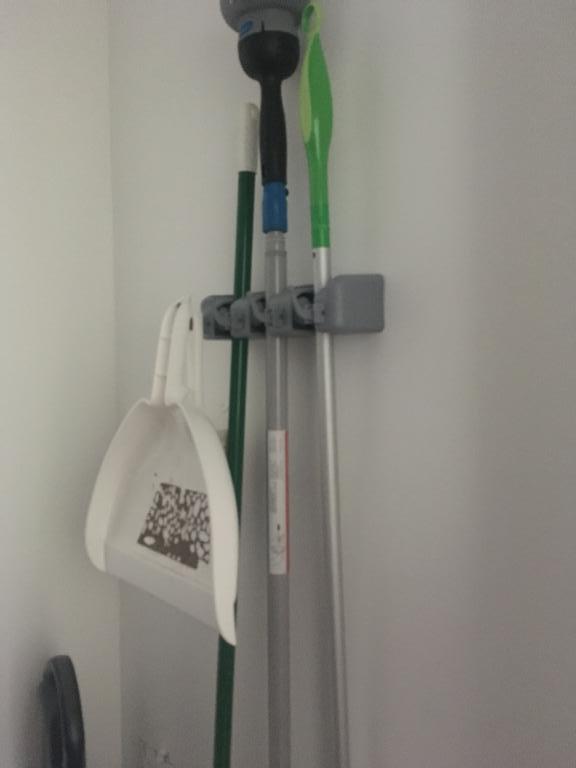 I used this dish washing bucket from the dollar store to put my tupperware in. I now only use Mr. Lid tupperware because the lids are attached and I never have to go hunting for a missing lid! I've had them for six years and I'm still loving them.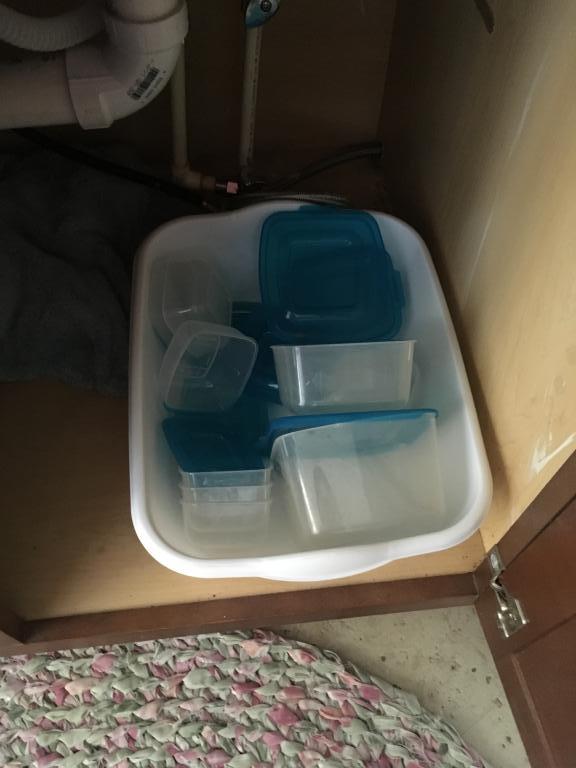 I arranged our pans with an organizer (should have been more careful to get one with a spot for lid handles!) and put baskets in the bathroom drawer for each of us.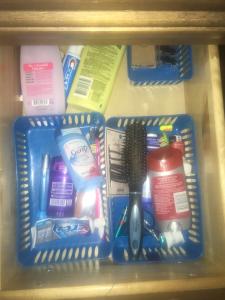 And I've started this idea from Pinterest that I think is totally brilliant! To prevent socks from getting lost in the wash you put your dirty socks directly into the mesh bag and then launder them inside the bag. I even colored our bags to match our official colors.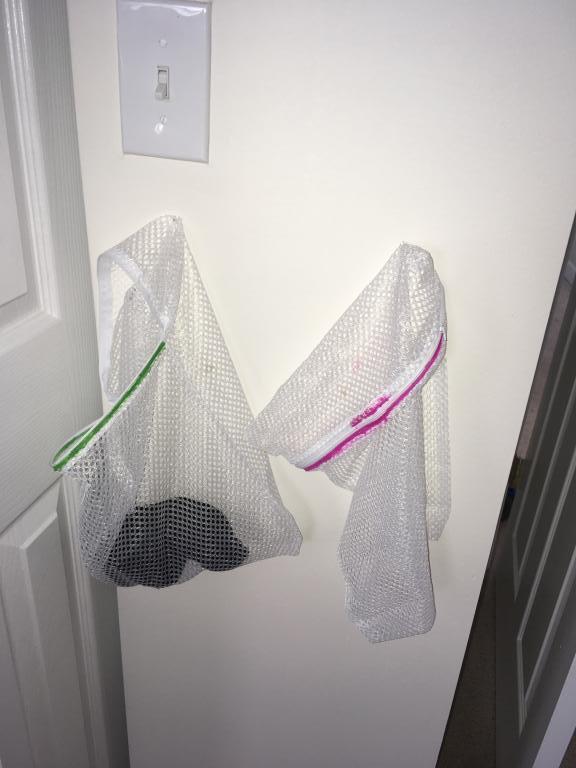 This is my favorite project! We were using our old TV tray tables beside the couch to hold stuff and I thought: everything in this new house can be beautiful. I made them over with $5 in supplies at the Dollar Tree. That includes buying glue! I covered the tops with contact paper and then glued down these placemats I found that match our color scheme perfectly.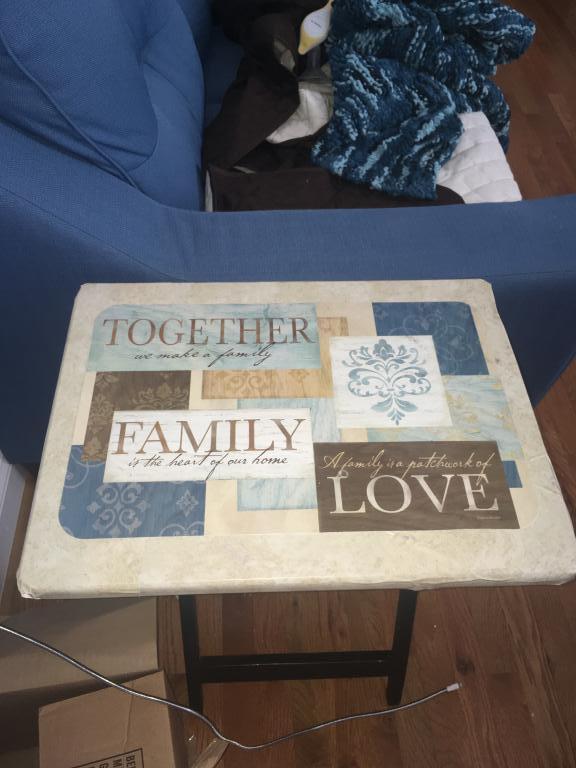 Another major one that I love is the meal planning station. I got a dry-erase calendar and made stickers for all the meals I have recipes for. The stickers are in a magnetic tin from the dollar store and are color coded by type of meal.
The original Pinterest poster used much fancier printed stickers but I didn't want to wait to order sticker paper so I bought some magnetic photo frames at CVS and peeled the photo pocket off them. I then attached Avery stickers and hand wrote my meals. The recipes are in color-coded folders and then I hang the recipes for that week with a magnet above the calendar. Then I also have a magnetic notepad for grocery list notes.
All this is on the side of my fridge so the front remains clutter-free.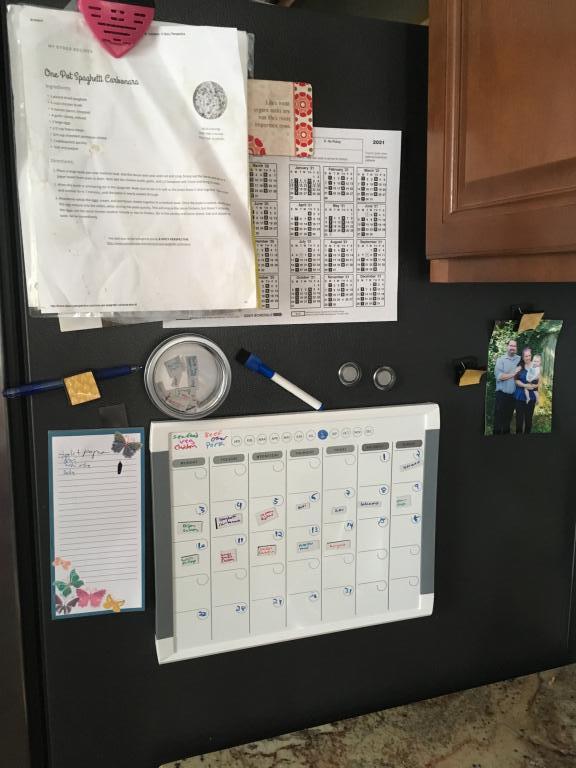 I also got us matching computer desks instead of the yard sale tables we were using (weird that they made the tops glass. Now I have to get a mousepad!), and night stands, and I'm saving up for a shoe bench.
[By the way, I get a lot of these things for free by getting amazon gift cards at sites like Swagbucks, Mypoints, iRazoo, Earning Station, and Inbox Dollars. I've been using them for years and I've gotten hundreds of dollars in giftcards and Paypal.]
I hope this has inspired and motivated you to get your home Navratri ready!
***
New to this blog? Check out these posts:
Why Am I Called "The White Hindu"?
New to Hinduism? Learn more here:
Hinduism 101: What Do Hindus Believe?
Your First Visit To A Hindu Temple
—-
Thank you to my wonderful Patreon supporters…
Brian Hanechak
Amit Agarwal
Don Moir
(views expressed here are mine alone and do not reflect opinions of my supporters. Links within the text may be affiliate links, meaning that if you purchase something I get a small commission for recommending it. I only recommend things I truly believe in)