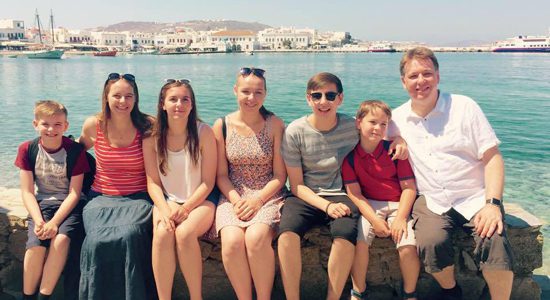 As 2015 draws to a close, it is my tradition to review the year that was. I have reviewed my blog previously, looking at posts from 2003, 2004, 2005, 2006, 2007, 2008, 2009, 2010, 2011, 2012, 2013, and 2014.   Each time I do so, I find that it is helpful for me to reflect on what I have written, and behind that what God has done each year.
2015 was a year that I had been slightly concerned about for many years. It was the year that my eldest, Tamasin, would take her A Levels, my next, Henry, his GCSEs, (for my American Readers think SATs) and if that wasn't life altering enough, the next one, Charis, had to choose her options (i.e. select the subjects she would focus on), and the 4th, Joel, had to cope with the transition to Secondary (High) School. I've known for a while this would be a stressful year!
Then, add into the mix three extra things I wasn't counting on: my wife took on a professional qualification (Dyslexia tuition course), I changed jobs to take on a very busy and responsible new role which involved me being daily out of the house for the first time in a decade, and we had builders take over our house for months on end. At times it got really tough as I explained in a post in August.
My hour-long commute each way, coupled with the new role has robbed me of the time and energy I used to devote to regularly writing on this blog. I do have some regrets about that.  I also hope that I will be able to find some mental energy to write a bit more in 2016, particularly as my team grows and hopefully takes on some of the mountains of work that I have had to do.  But I am grateful for my new role, and the blessing of God that represents. We must all learn to navigate the different seasons of life we find ourselves in.
2015 was in many ways a fantastic year. My wife passed her qualification, Tamasin did well in her A Levels, quickly got a job, and has saved money to support herself on a voluntary six month trip to South Africa to care for orphans.  She will be away for the first half of 2016, our first experience of the nest beginning to empty. Henry did very well in his exams too, and is now working hard for his A levels.  The other children continue to grow and do well at school.  Our family life is far from perfect. But I am thankful to God for the progress I see.
So, perhaps I should be glad that I managed to find any time in all that to write, but write I did, and here are some of the highlights.
Like writing, preaching had to take a bit of a backseat to the rest of life, and in part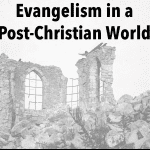 icular my new role. As the year begun, I did share the video and notes for a sermon I preached in 2014 which focused on evangelism, something that had been a focus throughout2014 whilst writing Hope Reborn – How to Become a Christian and Live for Jesus:
I would only preach as such once in 2014, a sermon entitled Abounding in Thanksgiving but I did record a series of four talks:
Massive thanks to my friend Rice Broocks who's friendship and teaching series I posted helped encourage this focus in me.
Speaking of evangelism, this year I also shared a chapter on baptism from Hope Reborn:
Many new Christians ask about water baptism, and are unclear as to its significance.When Peter was asked "What must we do to be saved?" his reply outlined four steps to begin your Christian journey.
In February, I popped into Premier Christian Radio's Drivetime where they interviewed me about Hope Reborn, as well as Jubilee Church, and my work in psychiatry. You can listen to the interview on Premier's site… [Read more…]
I also found time to be interviewed over the telephone on Moody Radio by Janet Parshall.
Throughout the year I posted a handful of articles in my LEADERSHIP LESSONS FROM 1 & 2 SAMUEL series.  At this rate, I will be posting on King David for years to come, but there is such rich thought-provoking content in these passages that I do enjoy it when I get a chance to write each installment.  God's Word is full of wisdom, and both positive and negative examples for us to learn from.
I obviously speak quite often about family life on my blog. But, I do have a lot of respect and appreciation for those who make it through life single, and who do more than just make it through.  I was proud therefore to share a guest post from a single friend of ours:
March saw me wishing a Happy 18th Birthday to Tamasin Warnock and reflecting on being a parent of a child now become an adult.
Happy events make me think of those who are grieving. So in March I posted about the one verse in the ESV I would change if I could, How a misinterpreted verse can make us feel guilty when we grieve.
I was delighted to receive a request to write in The Modern Reformation
The issue approaches the work of the Holy Spirit (and the sign gifts of the Spirit) from a cessationist view point, but we believe that an article from a non-cessationist would be a valuable addition to the issue. Specifically, we're hoping for a sort of personal appeal to fellow evangelicals . . .
How could I refuse? And so, in March, my article was published: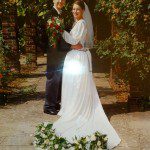 As the year continued, I found myself thinking of the anniversaries of another year that totally changed my life 1995. And so I wrote reflecting on twenty years with the same wife, church and career. I had no idea quite how much the summer of 1995 would change me!   [Read more…]
There is no doubt that these days perhaps the most controversial and difficult issue facing the church today is sexuality.  It is an issue I write very little about, but I found myself writing twice in two days:
It is perhaps a measure of how hard my year got at some points, that I wrote a prayer inspired by the following verse:
Indeed, we felt that we had received the sentence of death. But that was to make us rely not on ourselves but on God who raises the dead. (‭2 Corinthians‬ ‭1‬:‭9‬ ESV).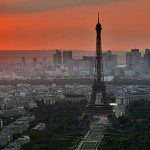 A couple of times this year I ventured into political matters. Both posts were controversial, topical, and prompted some disagreement:
I will close this post by highlighting three crucial posts that made up almost everything I wrote in the second half of this year: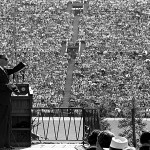 It seems that hardly a month goes by these days without there being another account of a leading evangelical who has fallen. Perhaps someone has deserted a doctrine traditionally held dear by fellow evangelicals. Or maybe they have had to resign their leadership in a storm of controversy about their leadership style, or because of a significant moral failure.Then, of course, there is an increasingly hostile media and society. Evangelicals are branded as fundamentalists and claimed by some … [Read more…]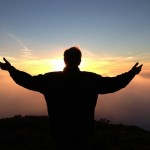 Beware of presumption. We serve a holy God not a cuddly best mate.  There is a major difference between many modern worship music and the Psalms. Too many modern songs speak only of the love of God, and he is seen only as a gentle and loving friend.It's that the worship songs are wrong. It's just that they can almost completely miss a different side of God's character. I want to explore that a little today before we focus in another post to an event that happened in 2 Samuel 6 which … [Read more…]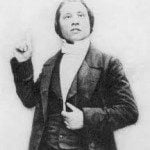 An unknown, unheralded, unremembered, unlearned substitute preacher impacted Victorian London, and the English speaking world beyond it more than he could ever have imagined.A young man, who happened into a small chapel, was arrested. These simple truths, spoken by a simple man who was never acclaimed during Spurgeon's life (several men claimed to be the preacher, but were not recognized, and it seems the real preacher was content to remain unacknowledged). These same words which … [Read more…]