Replies to some of the most clueless atheist "arguments" to ever enter the mind of a sentient human being . . .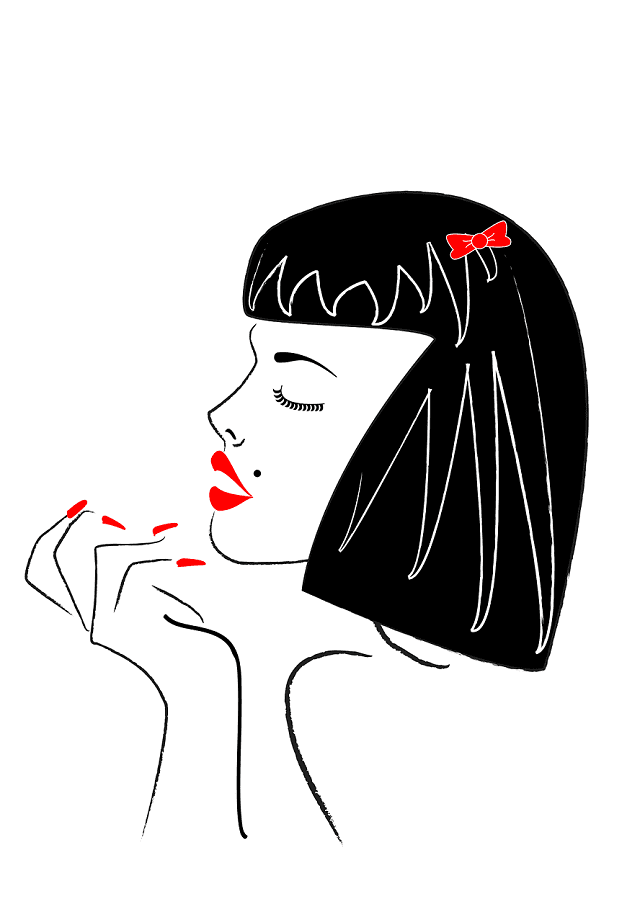 Dr. David Madison is an atheist who was a Methodist minister for nine years: with a Ph.D. in Biblical Studies from Boston University. You can see (by the number in the title) how many times I have replied to his videos or articles. Thus far, I haven't heard one peep back from him (from 8-1-19 to this date). This certainly doesn't suggest to me that he is very confident in his opinions. All I've seen is expressions of contempt from Dr. Madison and from his buddy, the atheist author, polemicist, and extraordinarily volatile John Loftus, who runs the ultra-insulting Debunking Christianity blog. Dr. Madison made his cramped, insulated mentality clear in a comment from 9-6-19:
[T]he burden of the apologist has become heavy indeed, and some don't handle the anguish well. They vent and rage at critics, like toddlers throwing tantrums when a threadbare security blanket gets tossed out. We can smell their panic. Engaging with the ranters serves no purpose—any more than it does to engage with Flat-Earthers, Chemtrail conspiracy theorists, and those who argue that the moon landings were faked. . . . I prefer to engage with NON-obsessive-compulsive-hysterical Christians, those who have spotted rubbish in the Bible, and might already have one foot out the door.
John "you are an idiot!" Loftus even went to the length of changing his blog's rules of engagement, so that he and Dr. Madison could avoid replying to yours truly, or even see notices of my replies (er, sorry, rants, rather).
This is one of the replies to Dr. Madison's series, "Things we Wish Jesus Hadn't Said" (podcast episodes 13-25). I have already replied to every previous episode. He states in his introduction to this second series:
[A]pologists (preachers and priests) who explain away—well, they try—the nasty and often grim message in many of the sayings attributed to Jesus. Indeed, the gospels are a minefield; many negatives about Jesus are in full view.
I am replying to episode 14, entitled, "Jesus equates sexual arousal with adultery" (7-29-19). Dr. Madison's words will be in blue.
*****
Matthew 5:27-30 (RSV) "You have heard that it was said, `You shall not commit adultery.' [28] But I say to you that every one who looks at a woman lustfully has already committed adultery with her in his heart. [29] If your right eye causes you to sin, pluck it out and throw it away; it is better that you lose one of your members than that your whole body be thrown into hell. [30] And if your right hand causes you to sin, cut it off and throw it away; it is better that you lose one of your members than that your whole body go into hell."
Dr. Madison pontificates:
First of all, adultery is a serious violation of trust. And it's caused so much pain and anguish. We don't need gods to tell us not to do it.
Great! I agree, and this is our common ground. Adultery is a bad thing, and Jesus and Christianity are against it. One would think we wouldn't even have to discuss the issue, then. "All" agree. But no such luck . . .
But anyone who suggests that sexual arousal — that old religious obsession of lust — can be equated with adultery, is just dead wrong. Yes, I'm looking at you, Jesus. . . . Sexual fantasies just pop into our heads. . . . We don't need some religious zealot standing over our shoulder, scolding us for lust: "guess what, pal? You've just committed adultery in your heart."
I wholeheartedly agree with the first sentence. Sexual arousal itself is not the same thing as adultery; nor is it always the same thing as lust (it could be in some cases). What I profoundly disagree with is that Jesus is equating all sexual arousal with lust and adultery. It's not in the text. Dr. Madison has simply assumed what ain't there, because, after all, we're talking about Christians, and everyone "knows" that they hate sex, right (even though secular sociological polls consistently reveal that committed, serious Christians have more sexual happiness in marriage — and happier, more long-lasting marriages — than just about any other group)?
It seems that Christians and atheists can agree on the definition of lust: or at least whatever exists in lust that Christians object to. Dictionary.com defines it as follows:
1 intense sexual desire or appetite.

2 uncontrolled or illicit sexual desire or appetite; lecherousness.

3 a passionate or overmastering desire or craving (usually followed by

for

):

a lust for power.
Merriam-Webster provides a definition (its first one) that is closer to the meaning of the biblical term, and standard usage in Christianity (and similar to #2 in Dictionary.com):
1: usually intense or unbridled sexual desire : LASCIVIOUSNESS He was motivated more by lust than by love.
Note how "lasciviousness" is provided as a synonym. If we go to that entry, it defines the word as synonymous with "lewd." If we go in turn to the definition of "lewd" it's this:
One gets the idea by now. This is not preaching or the Bible; it's two secular dictionaries. Lust is not simply sexual desire or arousal itself. It goes far beyond that. It's "uncontrolled" and "unbridled" and "lecherousness." It's "overmastering" and associated with a "lust for power" (a thing that isn't even necessarily sexual). It's "lascivious" and the opposite of love. It's lewd, unchaste, licentious, obscene, and vulgar. Remember, this is simply dictionaries, not Christian manuals, written by old celibate men; killjoys who supposedly want to control what everyone does in the bedroom and make sure they are unhappy, unfulfilled, and miserable. But it almost sounds like an old-fashioned fire and brimstone sermon, doesn't it?
I think Christians and atheists can also readily agree that disordered desire is a bad thing, and that there is proper desire. We certainly disagree (quite a bit!) on where the lines are drawn, but we agree that there are such ethical / moral distinctions to be recognized. Even today, there are many areas of immoral sexuality, where virtually all people of all belief systems can and do agree; for example, rape, pedophilia, sexual abuse of all kinds, incest, bestiality, and sexual slavery and trafficking.
Jesus in the Sermon on the Mount is talking about lust (i.e., what we have just seen defined, above), not all sexual desire. Dr. Madison is more than capable of figuring this out and grasping it. But he simply doesn't give a fig about accurately portraying Jesus' teaching. I've already demonstrated how he's been consistently wrong and out to sea, 13 times; and this is (true to form) the 14th. But because of his extreme hostility, he makes this absurd argument.
Obviously then (these preliminaries out of the way), we can agree that lust is bad, and that Jesus was right to condemn it. It shouldn't be in the least bit controversial. It's only when Dr. Madison distorts and lies about Jesus' words and thoughts, that we have a serious problem. Jesus' reflections here are scarcely even arguable. It's the idea that great crimes and sins and wrongful acts have an origin in our minds before we commit them. This is not at all exclusive to religious thinking. It's the basis of degrees of charges for crime. Hence, premeditated murder is a much more serious charge because it was thought about beforehand and planned in great detail. That's a lot more worthy of punishment than a crime of passion, committed in a momentary burst of anger.
So Jesus makes a point that should be readily understood and agreed with, with just a little reflection: "every one who looks at a woman lustfully has already committed adultery with her in his heart." That's exactly right. The seeds and the essence of it are in the planning, just as the essence of a premeditated murder lies in the original evil plans to carry it out. Therefore, we ought not lust, as it can lead to very bad things: for us and for those around us. Simply having a sexual desire arise is not evil. It's how we react to it. Do we sustain and "coddle" it if it is a wrong desire? The desire can quickly transform into lust.
The Bible and Christianity are not opposed to sexual desire; only to disordered sexual desire (sex outside of marriage between a man and a woman, non-procreative sex — as Catholics believe — forced sex, etc.). Hence, St. Paul in the Bible doesn't condemn sexual desires themselves (towards a future spouse in this instance), but rather, uncontrolled desires (i.e., lust):
1 Corinthians 7:9 . . . if they cannot exercise self-control, they should marry. For it is better to marry than to be aflame with passion.

1 Corinthians 7:36-37 If any one thinks that he is not behaving properly toward his betrothed, if his passions are strong, and it has to be, let him do as he wishes: let them marry — it is no sin. [37] But whoever is firmly established in his heart, being under no necessity but having his desire under control, and has determined this in his heart, to keep her as his betrothed, he will do well.
Sexual desire is famously expressed (as perfectly good and permissible) in the Song of Solomon:
Song of Solomon 1:15-16 Behold, you are beautiful, my love; behold, you are beautiful; your eyes are doves. [16] Behold, you are beautiful, my beloved, truly lovely. . . .

Song of Solomon 2:5-6 . . . I am sick with love. [6] O that his left hand were under my head, and that his right hand embraced me!

Song of Solomon 4:5-7, 9-13 Your two breasts are like two fawns, twins of a gazelle, that feed among the lilies. [6] Until the day breathes and the shadows flee, I will hie me to the mountain of myrrh and the hill of frankincense. [7] You are all fair, my love; there is no flaw in you. . . . [9] You have ravished my heart, my sister, my bride, you have ravished my heart with a glance of your eyes, with one jewel of your necklace. [10] How sweet is your love, my sister, my bride! how much better is your love than wine, and the fragrance of your oils than any spice! [11] Your lips distil nectar, my bride; honey and milk are under your tongue; the scent of your garments is like the scent of Lebanon. [12] A garden locked is my sister, my bride, a garden locked, a fountain sealed. [13] Your shoots are an orchard of pomegranates with all choicest fruits, . . .

Song of Solomon 7:6-10 How fair and pleasant you are, O loved one, delectable maiden! [7] You are stately as a palm tree, and your breasts are like its clusters. [8] I say I will climb the palm tree and lay hold of its branches. Oh, may your breasts be like clusters of the vine, and the scent of your breath like apples, [9] and your kisses like the best wine that goes down smoothly, gliding over lips and teeth. [10] I am my beloved's, and his desire is for me.
Really puritanistic, Victorian, sexually repressed words and sentiments, ain't they?
This self-mutilation metaphor in this text is gross. Pluck out your eyes, cut off your hand. A great moral teacher could think of something better. Cult fanatics talk like this: before trying to get you to drink the Kool-Aid.
At least he has wits enough to recognize that it is a metaphor. But once one does that, there is little objection left. In one of my 39 past refutations of Dr. Madison's nonsense (the first installment of this very series), I wrote about how Jesus said, "if you don't hate your family, you're not worthy of me." This is hyperbole: the extreme contrast. But in another Gospel, Jesus gives the literal meaning, which is how the hyperbole is interpreted: "if you love your family more than me, you're not worthy of me."
Bible scholar E. W. Bullinger catalogued "over 200 distinct figures [in the Bible], several of them with from 30 to 40 varieties." That is a statement from the Introduction to his 1104-page tome, Figures of Speech Used in the Bible (London: 1898). I have this work in my own library (hardcover). It's also available for free, online. Bullinger devotes six pages (423-428) to "Hyperbole; or, Exaggeration": which he defines as follows:
The figure is so called because the expression adds to the sense so much that it exaggerates it, and enlarges or diminishes it more than is really meant in fact. Or, when more is said than is meant to be literally understood, in order to heighten the sense.

It is the superlative degree applied to verbs and sentences and expressions or descriptions, rather than to mere adjectives. . . .

It was called by the Latins superlatio, a carrying beyond, an exaggerating.
I shall cite some of his more notable and obvious examples (omitting ellipses: ". . ." ):
Gen. ii. 24. — "Therefore shall a man leave his father and his mother, and shall cleave unto his wife." This does not mean that he is to forsake and no longer to love or care for his parents. So Matt. xix. 5.

Ex. viii. 17. — "All the dust of the land became lice throughout all the land of Egypt": i.e., wherever in all the land there was dust, it became lice.

I Sam. xxv. 37. — Nabal's "heart died within him, and he became as a stone": i.e., he was terribly frightened and collapsed or fainted away.

Lam. ii. 11.— "My liver is poured upon the earth, etc": to express the depth of the Prophet's grief and sorrow at the desolations of Zion.

John xii. 19. — "Behold, the world is gone after him." The enemies of the Lord thus expressed their indignation at the vast multitudes which followed Him.
Gary Amirault highlights more biblical examples in a similar article:
[T]is verse is a hyperbole, an exaggeration for effect:

"You blind guides! You strain out a gnat but swallow a camel." (Matt. 23:24, NIV)

It is not too difficult to determine that this is a hyperbole, an exaggeration. Because the English language is full of Bible terms and phraseology, this Hebrew idiom has become part of the English language. Therefore most English speaking people know the real meaning of that phrase: "You pay close attention to little things but neglect the important things." [Dave: or, "you can't see the forest for the trees"] . . .

"If thy right eye offend thee, pluck it out…" Matt. 5:29 (I met a Christian who actually tried to pluck out his right eye because he had a lust problem. This is an example the kind of problem a Bible translation can cause if one is not informed of the various figures of speech found in the Bible.)
Dr. Madison concludes that this is flat-out bad and "gross" teaching, and the stuff of "cult fanatics." The real truth is that he (biblical studies doctorate and all) is — amazingly enough — simply unfamiliar with the many sophisticated types and figures in the Bible, including hyperbole or exaggeration. He has to get up to speed and be properly educated, in order to understand and avoid contending for ludicrous things, as he has done (yet again!) here.
***
Unfortunately, Money Trees Do Not Exist:
If you have been aided in any way by my work, or think it is valuable and worthwhile, please strongly consider financially supporting it (even $10 / month — a mere 33 cents a day — would be very helpful). I have been a full-time Catholic apologist since Dec. 2001, and have been writing Christian apologetics since 1981 (see
my Resume
). My work has been proven (by God's grace alone) to be fruitful, in terms of changing lives (see the tangible evidences
from unsolicited "testimonies"
). I have to pay my bills like all of you: and have a (homeschooling) wife and three children still at home to provide for, and a mortgage to pay.
*
My book royalties from
three bestsellers in the field
(published in 2003-2007) have been decreasing, as has my overall income, making it increasingly difficult to make ends meet. I provide over 2600 free articles here, for the purpose of your edification and education, and have
written 50 books
. It'll literally be a struggle to survive financially until Dec. 2020, when both my wife and I will be receiving Social Security. If you cannot contribute, I ask for your prayers (and "likes" and links and shares). Thanks!
*
See my
information on how to donate
(including 100% tax-deductible donations). It's very simple to contribute to my apostolate via PayPal, if a tax deduction is not needed (my "business name" there is called "Catholic Used Book Service," from my old bookselling days 17 or so years ago, but send to my email: apologistdave@gmail.com). Another easy way to send and receive money (with a bank account or a mobile phone) is through
Zelle
. Again, just send to my e-mail address. May God abundantly bless you.
*
***
Photo credit: MarCuesBo (7-28-16) [Pixabay / Pixabay License]
***