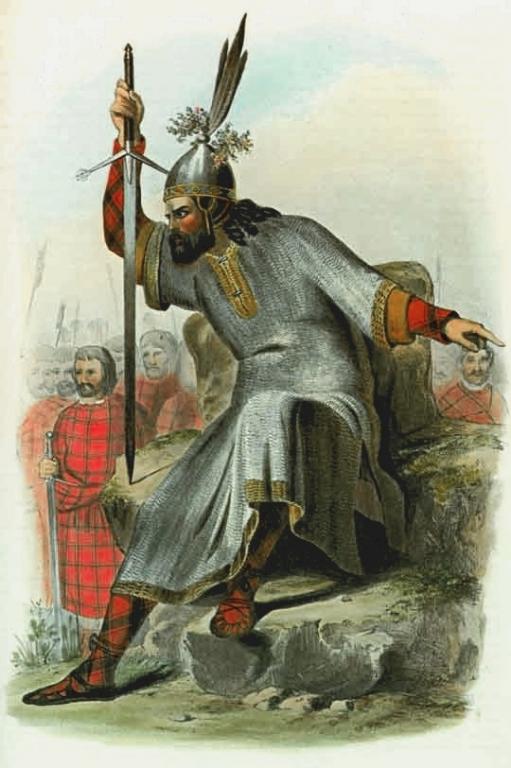 Psalm 133:1 (RSV) Behold, how good and pleasant it is when brothers dwell in unity!

Ephesians 4:1-3 I therefore, a prisoner for the Lord, beg you to lead a life worthy of the calling to which you have been called, [2] with all lowliness and meekness, with patience, forbearing one another in love, [3] eager to maintain the unity of the Spirit in the bond of peace.

1 Peter 3:8-9 Finally, all of you, have unity of spirit, sympathy, love of the brethren, a tender heart and a humble mind. [9] Do not return evil for evil or reviling for reviling; but on the contrary bless, for to this you have been called, that you may obtain a blessing.
Reactionary John-Henry Westen (of Liesite News infamy) wrote about reactionary Michael Matt of The Remnant and his "Unite the [Reactionary] Clans" initiative:
Matt . . . told me he wants to be able to dispense with the "traditional Catholic" label. He said he feels "a lot of hope" in these times and that he's not interested in "telling someone where to go to Mass." Rather, he wants to unite the various Catholics who make use of the FSSP, SSPX, ICKSP, etc. for Mass and "focus" their efforts on "a common cause."

"Let's stop attacking each other," he told me. "This is a golden opportunity to become more constructive." (10-8-19)
Matt and his Remnant, oddly enough, seem to have made an exception to the "unite" effort, by blacklisting well-known reactionary Louie Verrecchio, of aka Catholic, who wrote to Matt on 8-27-19:
I genuinely hope that all is well with you and yours. Question: Does uniting the clans "despite important differences of opinion on approach and strategy" mean that writers for The Catholic Inquisitor and/or akaCatholic are no longer going to be blacklisted by the Remnant?
High, scriptural Catholic ideals are wonderful; following them consistently is often quite a different matter. And so we see divisions multiplying within radical Catholic reactionary ranks. The more extreme reactionaries divide, the better it is for the Church. Basically, the cause of the current quarrel is the status of the SSPX, and whether to receive sacraments from them or attend their services.
I recently chronicled the split between Taylor Marshall and his cohort Timothy Gordon, with whom he had made over 100 videos. This was (seemingly) entirely based on the dispute over SSPX. Today I'd like to briefly document the acrimonious feud between Steve Skojec of One Vader Five and Church Militant (Michael Voris' outfit; including Christine Niles); also between Steve and former Catholic Answers Live radio host-turned-reactionary Patrick Coffin.
I fully expect Steve to insult folks like, say, myself. He has denied that I was a Catholic, and habitually claims that I am a washed-up, has-been whom "nobody reads." That's no surprise and a big yawner, because I have probably critiqued the reactionaries more than any other orthodox Catholic writer working today. So it's a given. But reactionary civil wars are not a given — at least prima facie.
Examined more deeply, however, I would say they are inevitable by the nature of the beast. This is what you get when each of these people sets up their little self-appointed fiefdom, and treats the pope like a snot-nosed child. You get tribalism and endless warfare and jostling for the superior position. They haven't even gotten to Catholic kindergarten.
What a joke . . . they are no more united than the Scottish clans were in the old days. You unite in union with the pope and the teaching of the Church. Once you crap all over them then it will inevitably fracture over time, because the center is one's own self (mini-pope). And if you think you are a little pope, you ain't — in the long run — gonna take advice or learn from anyone else.
Skojec had been defending the SSPX in many ways in the aftermath of the spectacular Marshall-Gordon split, whereas Church Militant ( to their credit) has recently been doing a scathing expose of sexual abuse in the SSPX ranks. So you can see how these clashing views set up an inevitable quarrel and division.
On 4-29-20, Skojec noted that Church Militant and Christine Niles had both "blocked me in the past 2 days." On 4-28-20, Skojec referred to the good folks at Church Militant as "trashy" because Niles had blocked him. On the same day, Skojec opined that he'd rather "be associated with Bishop Fellay [of SSPX]" than the leaders of Church Militant. Why? Well, because he makes the impression of a "holy man who loves God and souls more than his own agenda." The Church Militant bigwigs, according to our boy Steve, think they can "bully their way through everything." All Skojec can see over there (I'm sure he's tried so hard to be fair!) is "pride & rancor."
He then went after Christine Niles on 4-25-20: "Do you believe she's unbiased? . . . Groupthink gets inside your head." And again on 4-27-20, Skojec (oblivious to the astounding irony and hypocrisy, as always) advised Niles to get out of her "echo chamber" and described her effort at exposing SSPX sexual sin and scandal as "a personal pissing contest." Skojec reported way back on 12-17-19 that he had already been blocked by Voris and Patrick Coffin and implied that neither were "trads." Niles must have been slow to learn that Skojec was not all charity and gracefulness. Or else she has a lot more patience than Michael Voris. She fired back at Skojo:
Steve Skojec became aware of Jassy's allegations in January [SSPX sex scandal], and said and did nothing, nor did he tell others to pursue the story, as far as I know. For him to badger & scold me as if he's the morally righteous one is hypocrisy. (4-27-20)
Steve is definitely a "straight shooter": one must give him that! He opined about Patrick Coffin on 5-1-20: "Does anyone even listen to this smug windbag?" Well, in fact, yes they do. Coffin has 21,900 followers on Twitter, whereas Skojec has 14,000. Skojec had written about Coffin on 12-14-18, referring to his "growing suspicion that Benedict is still pope" and his allegedly having spent "years attacked for no apparent reason by people he once considered allies." And on 2-24-19 he explained that Coffin "blocked me after I pointed out how condescending and nasty he is to people on the Twitters . . . Very thin skinned."
I don't think people who habitually act and think as Steve Skojec has done, have any business appointing themselves to run a large website and trying to influence hundreds of thousands. He hasn't even gotten to first base in Christian Ethics.
Coffin has made some interesting observations about online "trads" (who, in many — if not most — cases, are actually reactionaries). I fully agree:
Trads sure are fun on Twitter. Their own worst enemy; fractious, burning with resentment, eager to eat other Trads who disagree on minutiae, humorless, and prone to swarming those who think differently. Have not figured out who they're trying to evangelize. (12-14-18, 2:25 PM)

The point; you missed it. "Trads are right/still right/always right." ? Except when fellow Trads angrily correct their Stupid Wrongness. (12-14-18, 7:36 PM)

[M]ost "public" Trad pundits are cranky misfits & conflict addicts. (12-23-18, 5:42 PM)
Steve Skojec agrees!:
After nearly 3 decades online, I'm absolutely convinced that online Catholic behavior is often the worst representation of our faith, & online trads may be worst… (Twitter, 1-31-20)
***
Related Reading
Classic Reactionaryism: Skojec Disses Cardinal Burke [4-12-16]
The Reactionary Mantra of My Supposed "Change" [5-28-16]
Pope's Querida Amazonia: Reactionaries Step in it Again [2-13-20]
Priestly Celibacy as a Discipline: Steve Skojec's Ignorance [3-20-20]
Mockery in the Bible (One Peter [Vader] Five & Steve Skojec) [3-21-20]
Steve Skojec Sez Patheos Catholic Writers Ain't Catholic (The New Testament Condemnation of Divisiveness, Sectarianism, and Factionalism) [3-22-20]
Taylor Marshall vs. Timothy Gordon (Hatfields & McCoys Redux) [4-15-20]
Steve Skojec: Mini-Pope & Oracle of Doom & Despair [4-20-20]
Apocalypse! Steve Skojec's Pontifications vs. Vatican II [4-22-20]
***
Photo credit: MacDonald of the Isles. Source: James Logan, R. R. MacIan (ill.), The Clans of The Scottish Highlands. First published 1845, reprinted 1847. Creator: Robert Ronald MacIan (1803-1856). [public domain / Wikimedia Commons]
***