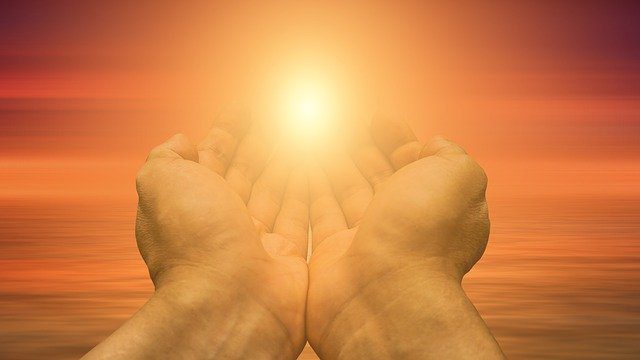 Atheist anti-theist Jonathan M. S. Pearce is the main writer on the blog, A Tippling Philosopher. His "About" page states: "Pearce is a philosopher, author, blogger, public speaker and teacher from Hampshire in the UK. He specialises in philosophy of religion, but likes to turn his hand to science, psychology, politics and anything involved in investigating reality." His words will be in blue.
This is my seventh piece on Doubting Thomas and the issue of a supposedly "unfair" God, in response to Jonathan. I'll be replying in the near future to additional papers of his on the same general topic. See the previous installments:
*****
This is a reply to Jonathan's article, On Ridiculous Christian Apologetics, and Whether Mercy Is Undeserved (5-6-21).
Once again, I'm not making other people's arguments; nor do I necessarily (or, likely) agree with all of them (even when they come from friends). I'm not here to defend other arguments made. I am making my own responses (as a professional and full-time Catholic apologist these past 19+ years).
Here's the thing. I cannot make any sense at all of a god who would randomly assign mercy (or grace or whatever).
Me, neither. He doesn't do either. He gives enough of each that is needed for a life situation (on earth, in time) or for the purpose of salvation (our life after this earthly existence). Both depend on our free will responses to them. We can spurn both, and we can reject Him, because He gives us that choice, as free creatures and not mere robots, who necessarily always do what He wants us to do. See, for example:
John 14:27 (RSV) Peace I leave with you; my peace I give to you; not as the world gives do I give to you. Let not your hearts be troubled, neither let them be afraid.

1 Corinthians 15:10 But by the grace of God I am what I am, and his grace toward me was not in vain. On the contrary, I worked harder than any of them, though it was not I, but the grace of God which is with me.

2 Corinthians 9:8 And God is able to provide you with every blessing in abundance, so that you may always have enough of everything and may provide in abundance for every good work.

Ephesians 2:4-10 But God, who is rich in mercy, out of the great love with which he loved us, [5] even when we were dead through our trespasses, made us alive together with Christ (by grace you have been saved), [6] and raised us up with him, and made us sit with him in the heavenly places in Christ Jesus, [7] that in the coming ages he might show the immeasurable riches of his grace in kindness toward us in Christ Jesus. [8] For by grace you have been saved through faith; and this is not your own doing, it is the gift of God — [9] not because of works, lest any man should boast. [10] For we are his workmanship, created in Christ Jesus for good works, which God prepared beforehand, that we should walk in them.

Philippians 4:13 I can do all things in him who strengthens me.

Philippians 4:19 And my God will supply every need of yours according to his riches in glory in Christ Jesus.

Hebrews 4:16 Let us then with confidence draw near to the throne of grace, that we may receive mercy and find grace to help in time of need.

1 Peter 5:10 And after you have suffered a little while, the God of all grace, who has called you to his eternal glory in Christ, will himself restore, establish, and strengthen you.
Let's exemplify this. Imagine someone – Jessica – is an absolute angel all their life. A real paragon of Christian moral virtue. They make a misstep at the end of their life and God punishes them for their misstep. You could argue that they deserve mercy. But God does not give them mercy. Now take someone else: Hitler. Imagine this man is evil all their life and does nothing to repent and certainly nothing to deserve mercy. However, since, as people like Luke claim, God doles out mercy to those undeserving of it, we have a scenario whereby God gives this Hitler chap mercy and forgives him (perhaps grants him a space in heaven), but Jessica gets nothing and ends up going to hell.
Of course this is the silly, caricatured view of God's grace and mercy, and of salvation. It's thrown out to make Christianity look ridiculous. But I've rarely seen any intelligent, educated Christian, who knows his or her faith, talk like this in my 44 years as a serious Christian. God of course would give Jessica all the mercy she needs to be saved. All indications in the Bible are along those lines.
Take, for example, the parable of the prodigal son. He goes and splurges this father's money and lives like a degenerate, then he repents and comes back and the father welcomes him with open arms (while the obedient son is jealous). The father represents God, of course.
But Jessica does need to repent. In Catholic moral theology, if her sin near the end of her life is a grave, mortal sin, it could result in damnation if unrepented of. But certain conditions also have to be met for that. It has to be classifiable as a grave ("mortal") sin (one that, in its very nature, separates one from communion with God), and she has to have full knowledge that it is a serious sin, and a full consent of her will.
In many situations, one or more of these don't apply, and so the sin would not in and of itself send her to hell, so to speak. This is how Catholicism (the largest portion of Christianity by far, and the only "version" before the 11th century) sees it.
It's theoretically possible that Hitler could have repented and could have therefore obtained salvation, but this is exceedingly unlikely, since observation shows us that people who get to that extreme level of evil and wickedness almost always do not repent. That's why it's a silly example, because its likelihood is vanishingly small. But sometimes evil people do repent. The apostle Paul persecuted and killed Christians before he repented. King David committed adultery with a man's wife and even arranged to have the husband killed. He repented.
John Newton (1725-1807) was a slave trader; he later repented and wrote Amazing Grace. On the other hand, the Bible gives the examples of Kings Solomon and Saul, who fell into serious sin at the ends of their lives and seem not to have repented. Peter repented for denying Jesus. Judas did not repent for betraying Him.
The above scenario is far more of a problem for atheists; along the lines of what I have called the "problem of good." People like Hitler and Stalin and Mao (tyrants / mass murderers) do their thing their whole lives, causing misery for countless millions: never being held accountable in human courts; never paying a price for their evil. In atheism they go to their graves and cease to exist forever, like everyone else. There is no "cosmic justice" at all. Millions live miserable, deprived lives and that's all they have: with no glorious afterlife. This is the problem of good: little ultimate justice or meaningfulness to our lives: especially in proportion to how much we suffer and have few positive experiences.
But in Christianity the scales are evened out in the end. The ones who suffered or were poor, or who lived entire lives in slavery or serfdom, if they follow God, get rewarded with a blissful eternity in heaven (and even peace and joy in this life, despite all). The evil tyrants get the punishment they richly deserve: in hell. No one has to end up there. They chose to sin and reject God and to not repent. So God gives them what they (in the final analysis "want": an eternal life apart from Him, in abject misery.
Jonathan thinks that is a problem? I don't. I think a world that includes Hitler but no cosmic justice is the nightmare world; the inexplicable state of affairs that should lead anyone who truly thinks that is how it is, to despair. If we want to know what God is like; how much He loves us, we look at Jesus, Who showed us what a righteous life looks like, how a good person acts, and Who died so that we might have eternal life.
The genuine reality for such apologists is that mercy is undeserved.
Yes it is. None of us deserve it. But because God loves us so much (just as a mother or father love their wayward child), He gives enough mercy and grace that is needed in each life, for salvation. The only catch is that we have to repent, devote our lives to serving Him and loving others, and stop committing serious, mortal sin. This is God's love:
Revelation 3:20 Behold, I stand at the door and knock; if any one hears my voice and opens the door, I will come in to him and eat with him, and he with me.

Matthew 23:37 O Jerusalem, Jerusalem, killing the prophets and stoning those who are sent to you! How often would I have gathered your children together as a hen gathers her brood under her wings, and you would not!
Does the Bible teach that non-Jewish Gentiles (an equivalent of sorts to today's atheists) automatically went to hell? Not at all. Here is how John the Baptist and Jesus treated Roman soldiers or centurions who came to them:
Luke 3:14 Soldiers also asked him, "And we, what shall we do?" And he said to them, "Rob no one by violence or by false accusation, and be content with your wages."

Luke 7:2-9 Now a centurion had a slave who was dear to him, who was sick and at the point of death. [3] When he heard of Jesus, he sent to him elders of the Jews, asking him to come and heal his slave. [4] And when they came to Jesus, they besought him earnestly, saying, "He is worthy to have you do this for him, [5] for he loves our nation, and he built us our synagogue." [6] And Jesus went with them. When he was not far from the house, the centurion sent friends to him, saying to him, "Lord, do not trouble yourself, for I am not worthy to have you come under my roof; [7] therefore I did not presume to come to you. But say the word, and let my servant be healed. [8] For I am a man set under authority, with soldiers under me: and I say to one, `Go,' and he goes; and to another, `Come,' and he comes; and to my slave, `Do this,' and he does it." [9] When Jesus heard this he marveled at him, and turned and said to the multitude that followed him, "I tell you, not even in Israel have I found such faith."
As such, Jessica deserves mercy but doesn't get it and Hitler doesn't deserve it but gets it.
Yes, in Jonathan's hypothetical, absurd scenario that doesn't represent biblical or Christian teaching on the topic at all. It's merely a silly, self-serving "example." I've provided verses that establish what the Bible actually teaches about God's love and mercy and forgiveness. And there are many more.
Firstly, what is the point? If we don't know -vas humans – who actually gets and who doesn't get mercy, then what is a point of mercy anyway?
We do know. God gives it to anyone who asks for it, in enough measure to accomplish His desire: that they live fulfilled joyful lives on this earth, and unfathomably joyful, happy, sin-free, suffering-free lives for eternity in heaven. God makes everything right in the end. It's just and fair and loving: all in equal measure.
It looks like something that just serves a weird random purpose for God. And I mean random in the truest of senses since he is apportioning mercy randomly. There is nothing we can learn from this, there is nothing to better ourselves. There is just a blind assertion that God doles out mercy to those who do not deserve it, and sometimes to those who do; it is random.
Sheer nonsense. He loves us all and provides sufficient grace for salvation, for all: apportioned individually, as the need arises, with the particular needs and circumstances of each person taken into account. At the same time, He forces no one to come to Him. They have to do so of their own free will (enabled beforehand by His grace).
Is this how God wants us to be? Are we to learn that people should not get what they deserve? That hard work "deserves" nothing? That being lazy can "deserve" everything? That there is no such thing as just deserts in the context of an existent god?
This is nonsense and gobbledygook, as related to Christianity, But it fits perfectly within atheism and its insuperable "problem of good."
This is classic skeptical theism. We cannot know the mind of God but there might be a reason why God is random.
God is not random at all. I deny the premise. In fact, He is the furthest in the opposite direction from "random" as can be imagined. The results in eternity are based on how we react to His free offer of grace and salvation. There is no randomness in that.
What would have been far better is for Bill Gates to have analysed humanity and doled that $1 billion out to those who deserve it more. And from this, other people could learn valuable lessons – both about what to do to deserve that billion dollars (or some of it) and change our behaviour accordingly, and what to do if we were in the same position as Bill Gates in working out how to make the world a better place and apportion our money accordingly.
Exactly. That's much more analogous to what God does.
I have absolutely no compunction in saying that this sort of Christian apologetic thinking [i.e., what he has been critiquing: this "randomness" business] is utterly ridiculous.
I totally agree, and would make an even stronger statement: it's blasphemous as well.
***
Photo credit: geralt (10-7-18) [Pixabay / Pixabay License]
***
Summary: Atheist Jonathan M. S. Pearce struggles to understand God's true mercy & grace, but he unfortunately seems to have been further confused & set back by some lousy Christian apologetics.