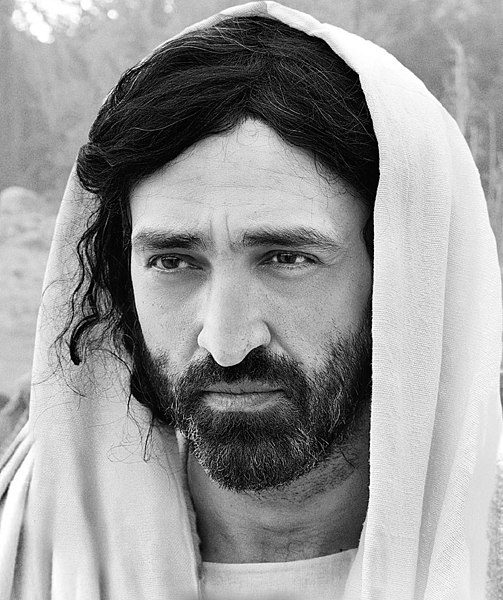 Michael J. Alter is the author of the copiously researched, 913-page volume, The Resurrection: a Critical Inquiry (2015). I initially offered  59 "brief" replies to as many alleged New Testament contradictions (March 2021). We later engaged in amiable correspondence and decided to enter into a major ongoing dialogue about his book. He graciously (and impressively!) sent me a PDF file of it, free of charge, for my review. 
Mike describes himself as "of the Jewish faith" but is quick to point out that labels are often "misleading" and "divisive" (I agree to a large extent). He continues to be influenced by, for example, "Reformed, Conservative, Orthodox, and Chabad" variants of Judaism and learns "from those of other faiths, the secular, the non-theists, etc." Fair enough. I have a great many influences, too, am very ecumenical, and am a great admirer of Judaism, as I told Michael in a combox comment on my blog.
He says his book "can be described as Jewish apologetics" and one that provides reasons for "why members of the Jewish community should not convert to Christianity." I will be writing many critiques of the book and we'll be engaging in ongoing discussion for likely a long time. I'm quite excited about it and am most grateful for Mike's willingness to interact, minus any personal hostility.
To see all the other installments, search "Michael J. Alter" on either my Jews and Judaism or Trinitarianism & Christology web pages. That will take you to the subsection with the series.
I use RSV for all Bible verses that I cite. His words will be in blue.
*****
Michael Alter wrote:
CONTRADICTION #101 John versus the Three Synoptics and Acts
Perhaps one of the most important ideas taught in John is that the apostles had the power to remit the sins of "whose soever sins."
John 20:23 If you forgive the sins of any, they are forgiven them; if you retain the sins of any, they are retained (NRSV 1989, 113).
John 20:23 If you forgive anyone his sins, they are forgiven; if you do not forgive them, they are not forgiven (NIV 1978, 1225).
Mark 16:16 instructed: "He that believeth and is baptized shall be saved; but he that believeth not shall be damned." Therefore, no power delegating the apostles to forgive sins was mentioned or implied. Instead the power was in the hands of the sinner to be saved by believing and being baptized. (p. 584)
Yes, belief in Jesus and the Gospel and baptism are necessary for salvation, as a general, proverbial (true) statement. At the same time, sins can cause one to fall away from salvation:
1 John 5:16-17 If any one sees his brother committing what is not a mortal sin, he will ask, and God will give him life for those whose sin is not mortal. There is sin which is mortal; I do not say that one is to pray for that. [17] All wrongdoing is sin, but there is sin which is not mortal. [most translations have something similar to NASB: "a sin not leading to death"]
This is the NT basis for the Catholic notion of mortal sin: the sin that is so serious and grave that it can cause one to fall away from fellowship with God and salvation: which can be removed in the Catholic system by confession to a priest and subsequent absolution, which is what John is talking about above (and reiterating here in his first epistle). 1 John 5:16-17 is also the primary NT basis for a venial sin ("sin which is not mortal"): sin that is less serious and won't cause loss of communion with God or salvation, and is not required to be absolved by a priest.
Mark happens to not mention absolution (though he alludes to John the Baptist's foreshadowing of it: Mk 1:4-5; cf. Mt 3:6; Acts 19:18). No one can give good reasons for why he supposedly was obliged or required to do so, except for [I use sarcasm] "contradiction hunters" who foolishly think they "see" a supposed "contradiction" under every "NT rock."
Matthew 28:18 reported that Jesus claimed: "And Jesus came and spake unto them, saying, All power is given unto me in heaven and in earth." Here, too, no power to remit sins was given to the apostles. Instead Jesus instructed that his apostles: "Go ye therefore, and teach all nations, baptizing them in the name of the Father, and of the Son, and of the Holy Ghost." (p. 584)
Matthew is simply teaching about the supreme importance of evangelizing and baptizing: the primary means by which people become Christians and can achieve salvation. As in the case of Mark, he is not obliged to discuss absolution in the same context, since it is not essentially about how to obtain salvation, but rather, about how not to lose it. But more on Matthew and absolution below . . . He doesn't ignore it in his entire Gospel.
Luke reads similar to Matthew. Luke 24:47 declared: "And that repentance and remission of sins should be preached in his name among all
nations, beginning at Jerusalem." Consequently, here, too, no power to remit sins was given to the apostles. Rather, they were commanded to teach all the nations. (p. 584)
Oddly, Alter looks at "remission of sins" in the text, but then obliviously states that in this passage "no power to remit sins was given to the apostles." Huh? How does he know that? In fact, Matthew 28:18 and Luke 24:47 emphasize two aspects of remission of sins: Matthew is highlighting the initial remission of regeneration through baptism (see several other NT passages on that), and Luke is perhaps referring to the sort of absolution that John 20:23 also refers to: that remits sins committed after baptism. In Catholicism both things are sacraments: physical means or rituals by which more grace and power to conquer sin are obtained.
What Jesus said in John 20:23 was during one of His post-Resurrection appearances. Likewise, with Luke 24:47, the words were uttered right before He ascended. Thus, the Christian plausibly posits that "remission of sins" in Luke may very well parallel John 20:23 ("If you forgive the sins of any, they are forgiven; if you retain the sins of any, they are retained").
Occasionally there are those instances where it seems inconceivable that some event or concept is omitted from the synoptic narrations and is present in John. This is one of those instances. Not even one of the synoptic writers or the author of Acts discussed the notion that the apostles had the unique power to forgive sins. (p. 584)
Ah, but Alter has it totally wrong. Matthew in fact does discuss the forgiveness or remission of sins by the disciples, and by extension, succession, and analogy, priests (absolution), two times:
Matthew 16:19 I will give you the keys of the kingdom of heaven, and whatever you bind on earth shall be bound in heaven, and whatever you loose on earth shall be loosed in heaven. [said to Peter alone]

Matthew 18:18 Truly, I say to you, whatever you bind on earth shall be bound in heaven, and whatever you loose on earth shall be loosed in heaven. [said to the entire group of disciples]
I wrote about these passages and this concept in my first "officially" published book, A Biblical Defense of Catholicism, in 1996:
Binding and loosing were technical rabbinical terms meaning, respectively, "to forbid" and "to permit," with regard to interpretations of Jewish Law. In secondary usage, they also could mean "to condemn" and "to acquit." This power is also given to the Apostles in Matthew 18:17-18, where it apparently refers particularly to discipline and excommunication in local jurisdictions (whereas Peter's commission seems to apply to the universal Church).

In John 20:23 it is also granted to the Apostles (in a different terminology, which suggests the power to impose penance and grant indulgences and absolution). . . . Marvin Vincent [Word Studies in the New Testament, vol. I, 96] writes: 

No other terms were in more constant use in Rabbinic canon-law than those of binding and loosing. They represented the legislative and judicial powers of the Rabbinic office. These powers Christ now transferred, . . . in their reality, to his Apostles; the first, here, to Peter, as their representative, the second, after his Resurrection, to the Church (John 20:23) . . . (p. 225)
For the Jewish background, see, Jewish Encyclopedia, "Binding and Loosing": which also discusses the NT appropriation and development of this concept. Priests forgiving sins in the name of God is found in the epistles as well:
2 Corinthians 2:10 Any one whom you forgive, I also forgive. What I have forgiven, if I have forgiven anything, has been for your sake in the presence of Christ,

James 5:14-16 Is any among you sick? Let him call for the elders of the church, and let them pray over him, anointing him with oil in the name of the Lord; [15] and the prayer of faith will save the sick man, and the Lord will raise him up; and if he has committed sins, he will be forgiven. [16] Therefore confess your sins to one another, and pray for one another, that you may be healed. The prayer of a righteous man has great power in its effects. 

1 John 1:8-9 If we say we have no sin, we deceive ourselves, and the truth is not in us. [9] If we confess our sins, he is faithful and just, and will forgive our sins and cleanse us from all unrighteousness.
All of this also, of course, is nothing essentially new, and goes back to the priestly sacrificial and atoning system of the Mosaic Law:
Exodus 32:30 On the morrow Moses said to the people, "You have sinned a great sin. And now I will go up to the LORD; perhaps I can make atonement for your sin."

Leviticus 4:20 Thus shall he do with the bull; as he did with the bull of the sin offering, so shall he do with this; and the priest shall make atonement for them, and they shall be forgiven. (cf. 4:26, 35)

Leviticus 5:5-6  When a man is guilty in any of these, he shall confess the sin he has committed, [6] and he shall bring his guilt offering to the LORD for the sin which he has committed, a female from the flock, a lamb or a goat, for a sin offering; and the priest shall make atonement for him for his sin. (cf. 5:10, 12-13)

Leviticus 19:21-22 but he shall bring a guilt offering for himself to the LORD, to the door of the tent of meeting, a ram for a guilt offering. [22] And the priest shall make atonement for him with the ram of the guilt offering before the LORD for his sin which he has committed; and the sin which he has committed shall be forgiven him. (cf. 7:7; 9:7; 12:8; 14:19; 16:6, 11, 25, 27, 30)

Numbers 8:12 Then the Levites shall lay their hands upon the heads of the bulls; and you shall offer the one for a sin offering and the other for a burnt offering to the LORD, to make atonement for the Levites. (cf. 6:11; 15:24, 27-28; 28:22; 29:5, 11; 2 Chr 29:24; Neh 10:33; Ezek 45:17, 20)
***
Photo credit: Selva Rasalingam as Jesus in the The Gospel of Luke (2016, Netflix USA) [Wikimedia Commons / Creative Commons CC0 1.0 Universal Public Domain Dedication]
Summary: Michael Alter writes on the topic of remission of sins "contradictions" & tries to claim that the Synoptic Gospels have no concept of remission of sin, as in John 20:23. Wrong! I provide proofs.
Tags: alleged Bible contradictions, alleged Resurrection contradictions, Bible "contradictions", Bible "difficulties", Bible Only, biblical inspiration, biblical prooftexts, biblical skeptics, biblical theology, exegesis, hermeneutics, Holy Bible, inerrancy, infallibility, Jewish anti-Christian polemics, Jewish apologetics, Jewish critique of Christianity, Jewish-Christian discussion, Michael J. Alter, New Testament, New Testament critics, New Testament skepticism, Resurrection "Contradictions", Resurrection of Jesus, The Resurrection: A Critical Inquiry, remission of sins "contradictions"?