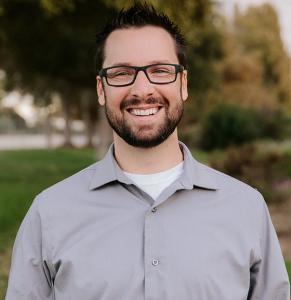 Pastor Mike Winger is the featured teacher of BibleThinker online ministry. He graduated from the School of Ministry at Calvary Chapel Costa Mesa and was ordained in 2006. He has since served in various ministries with a primary focus on being a pastor for the youth. Mike has since transitioned into laboring full time with BibleThinker to provide free teaching content worldwide. He also has a thriving YouTube channel called Learn to Think Biblically. Mike is strongly committed to a careful and thoughtful study of the Bible with a view toward answering skeptics' challenges with reason and Scripture.
***
This is my reply to Mike's video, "Controversies and Biblical Clarity on Baptism" (6-28-21), which is drawn from an interview he did on 7-23-18 [link] for the Remnant Radio YouTube channel. His words will be in blue.
Baptism is like an important symbol, . . . it doesn't save the person. If the person's not been baptized, they're still saved if they have faith and trust in Christ. If they've been baptized, and they don't have faith and trust, they're not saved. It doesn't affect salvation. It's supposed to be post- or even at the moment of someone coming to know the Lord, that's fine. [6:03-6:35]
I can provide plenty of biblical disproofs of his claims above. I will number them for reference purposes (listing what they say baptism does):
1) Acts 2:38-41 (RSV) And Peter said to them, "Repent, and be baptized every one of you in the name of Jesus Christ for the forgiveness of your sins; and you shall receive the gift of the Holy Spirit. [39] For the promise is to you and to your children and to all that are far off, every one whom the Lord our God calls to him." [40] And he testified with many other words and exhorted them, saying, "Save yourselves from this crooked generation." [41] So those who received his word were baptized, and there were added that day about three thousand souls.

2) 1 Peter 3:18-21 For Christ also died for sins once for all, the righteous for the unrighteous, that he might bring us to God, being put to death in the flesh but made alive in the spirit; in which he went and preached to the spirits in prison, who formerly did not obey, when God's patience waited in the days of Noah, during the building of the ark, in which a few, that is, eight persons, were saved through water. Baptism, which corresponds to this, now saves you, not as a removal of dirt from the body but as an appeal to God for a clear conscience, through the resurrection of Jesus Christ,

3) Acts 22:16 And now why do you wait? Rise and be baptized, and wash away your sins, calling on his name.' (cf. 9:17-18)

4) Acts 9:17-18 So Anani'as departed and entered the house. And laying his hands on him he said, "Brother Saul, the Lord Jesus who appeared to you on the road by which you came, has sent me that you may regain your sight and be filled with the Holy Spirit." And immediately something like scales fell from his eyes and he regained his sight. Then he rose and was baptized, (cf. 22:16)

5) Romans 6:3-4 Or don't you know that all of us who were baptized into Christ Jesus were baptized into his death? We were therefore buried with him through baptism into death in order that, just as Christ was raised from the dead through the glory of the Father, we too may live a new life.

6) Colossians 2:11-13 In him also you were circumcised with a circumcision made without hands, by putting off the body of flesh in the circumcision of Christ; [12] and you were buried with him in baptism, in which you were also raised with him through faith in the working of God, who raised him from the dead. [13] And you, who were dead in trespasses and the uncircumcision of your flesh, God made alive together with him, having forgiven us all our trespasses,

7) Galatians 3:26-27 You are all sons of God through faith in Christ Jesus, for all of you who were baptized into Christ have clothed yourselves with Christ.

8) 1 Corinthians 12:13 For by one Spirit we were all baptized into one body — Jews or Greeks, slaves or free — and all were made to drink of one Spirit.

9) Mark 16:16 He who believes and is baptized will be saved; but he who does not believe will be condemned.

10) Titus 3:5 he saved us, not because of deeds done by us in righteousness, but in virtue of his own mercy, by the washing of regeneration and renewal in the Holy Spirit,

11) John 3:5 Jesus answered, "Truly, truly, I say to you, unless one is born of water and the Spirit, he cannot enter the kingdom of God. 
Seven Things That Baptism Does, According to Scripture:

A) It is a means from God of salvation (1, 2, 9-11)

B) It regenerates us and raises us to a new life, just as Jesus was resurrected (2, 5-7, 10)

C) It is God's instrument to forgive our sins (1, 6)

D) It washes away sins; cleanses us from them; thus is a means of sanctification (3)

E) It is God's means of us receiving the indwelling of the Holy Spirit: which no unregenerate person could possess (1, 4, 8, 10-11)

F) It brings about inclusion in the rank of saved "souls" (cf. Gal 3:27); membership in the Body of Christ (1, 8)

G) We're buried with Christ, and raised again [see B above] (5-6)
Following up on E above, The Bible refers to the indwelling of the Holy Spirit or the Spirit "falling" on us, or our  being "baptized with the Holy Spirit" or being "filled with" the Holy Spirit (Pentecost: Acts 2:4, 17-18; Paul's conversion: Acts 9:17; disciples: Acts 13:52; all believers: Eph 5:15) as a crucial, necessary aspect of being a Christian believer and being in God's good graces; on the "narrow way" road to heaven and salvation. See, for example:
Acts 11:13-18 And he told us how he had seen the angel standing in his house and saying, `Send to Joppa and bring Simon called Peter; [14] he will declare to you a message by which you will be saved, you and all your household.' [15] As I began to speak, the Holy Spirit fell on them just as on us at the beginning. [16] And I remembered the word of the Lord, how he said, `John baptized with water, but you shall be baptized with the Holy Spirit.' [17] If then God gave the same gift to them as he gave to us when we believed in the Lord Jesus Christ, who was I that I could withstand God?" [18] When they heard this they were silenced. And they glorified God, saying, "Then to the Gentiles also God has granted repentance unto life."
Note how the reception of the Holy Spirit had to do with being "saved" (11:14) and was thought to be direct evidence that "God has granted repentance unto life" to Gentiles, as well as Christian Jews.
That's an awful lot of biblical material, contrary to Mike's claims above.
What I understand is, we're drawing a parallel between circumcision and baptism. . . . This is gonna relate to . . . child or infant baptism – pedobaptism — in this way: we're gonna say, "infants were circumcised, therefore, infants get baptized." . . . That's the parallel that's being made. My contention will be that that can't be established biblically. [10:08-10:31]
Israel was the church before Christ (Acts 7:38; Rom 9:4). Circumcision, given to 8-day old boys, was the seal of the covenant God made with Abraham, which applies to us also (Gal 3:14, 29). It was a sign of repentance and future faith (Rom 4:11). Paul made the direct parallel in Colossians 2:11-13 (see the passage above). John Calvin also made an extensive biblical argument about this parallel, that I have expounded upon in one of my articles.
The sign of the covenant was circumcision, right? Where in the New Testament does it say that the sign of being into the new covenant is baptism? Do you know of any passage that says that? That would really help that pedobaptism case. [11:28-11:45]
Infants were just as much a part of the covenant as adults (Gen 17:7; Dt 29:10-12; cf. Mt 19:14) and members of the Church (Eph 6:1-2; Col 3:20). Likewise, baptism is the seal of the new covenant in Christ because it signifies cleansing from sin, just as circumcision did (Dt 10:16; 30:6, Jer 4:4; 9:25; Rom 2:28-29, Phil 3:3, + Acts 22:16: ". . . Rise and be baptized, and wash away your sins"). I would contend also that regenerated, saved, having sins forgiven, being indwelt by the Holy Spirit, and being included in the Church, the Body of Christ (all effects of baptism) are all "signs of the new covenant." Being saved and being in and part of the Church (which comes as a result of baptism: passages 1 and 8 above) is being part of the new covenant.
Part and parcel of the new covenant was being "in the Spirit", which "gives life" (2 Cor 3:6). It was God writing the law in our hearts and our being in a personal relationship with Him (Jer 31:33-34; Heb 8:10; 10:16). This only comes about through the indwelling of the Holy Spirit, which is precisely what baptism brings about (see passages (1, 4, 8, 10-11 above). Moreover, the "new covenant" (Jer 31:31) was fundamentally about God forgiving our sins ("I will forgive their iniquity, and I will remember their sin no more": Jer 31:34). That's also what baptism causes to happen (see passages, 1, 3, and 6 above).
Therefore, in a very real and concrete sense, baptism is indeed the sign of being part of the new covenant. It's not in one verse but it is in the combination of many complementary passages (as with any other doctrine of theology), leading inexorably to this conclusion.
I would say that if there is any kind of sign that is of being in this new experience, it's the Holy Spirit. It's not baptism. He's the sign and the seal. Specifically, we're sealed with the Holy Spirit. [12:30-12:46]
I agree. 2 Corinthians 1:22 states: "he has put his seal upon us and given us his Spirit in our hearts as a guarantee" (cf. Eph 1:13; 4:30). But what Mike neglects to see is that the Bible teaches that baptism is key for receiving the indwelling Holy Spirit. Therefore, once again, baptism is crucial in that process. Because this is such an important point and connection, I'll cite again portions of the passages above specifically connecting baptism as the means for receiving the indwelling Holy Spirit:
John 3:5 Jesus answered, "Truly, truly, I say to you, unless one is born of water and the Spirit, he cannot enter the kingdom of God. 

Acts 2:38 And Peter said to them, "Repent, and be baptized every one of you in the name of Jesus Christ . . . and you shall receive the gift of the Holy Spirit. 

Acts 9:17-18 So Anani'as . . . said, "Brother Saul, the Lord Jesus who appeared to you on the road by which you came, has sent me that you may regain your sight and be filled with the Holy Spirit." . . . Then he rose and was baptized,

1 Corinthians 12:13 For by one Spirit we were all baptized into one body . . . and all were made to drink of one Spirit.

Titus 3:5 he saved us, . . . by the washing of regeneration and renewal in the Holy Spirit,
I looked at the New Testament. I can't find justification for infant baptism. So I go to the Old and I find something you did to infants then and then make that the reason that I should do this to infants now. [17:40-17:51]
The following passages strongly indicate infant baptism:
Acts 16:15 . . . she was baptized, with her household, . . .

Acts 16:33 . . . he was baptized at once, with all his family.

Acts 18:8 Crispus, . . . believed in the Lord, together with all his household; and many of the Corinthians hearing Paul believed and were baptized.

1 Corinthians 1:16 . . . I did baptize also the household of Steph'anas . . .
Who are the members of a household? In my own household, the "members" are my wife and I, three sons, and a daughter. Families had many more children in those days, so it is quite reasonable to assume that they were included in the baptism. In Acts 18:8 the phrase used is all his household. As in Acts 18:8, above, many other passages reference entire households being saved (Jn 4:53; Acts 11:14; 16:31). I see no reason to exclude infants from that equation. To be saved (or baptized), one doesn't necessarily have to be aware of what is happening.
For example, say a child was born with severe brain defects, and died at ten years of age, still incapable of rational thought or communication. Is that child damned simply because he or she couldn't "believe"? The determination of salvation or reprobation is a mystery ultimately resting with God. But it's certainly not based only on mere age and state of knowledge. The baby obviously doesn't consciously "accept Christ," but is made a member of God's covenant by grace, just as the Old Testament circumcised child was part of the Abrahamic and Davidic covenants.
People receive grace all the time based on other people's actions. That's what intercessory prayer is about. When the child is old enough, he or she can choose to be a follower and disciple of Christ of their own accord (a large part of the function of the sacrament of confirmation).
At length, Mike does bring up the passages above about households being baptized, which he calls "the most powerful argument made for infant baptism" [32:15-19].
I really think, as I study these passages, that the term "household" just naturally ignores infants. [34:21-27]
Many biblical passages, to the contrary, — far from ignoring the children or infants — connect household and children (e.g., Gen 18:19; 31:41; 36:6; 47:12; Num 18:11; 1 Chr 10:6; Mt 19:29; 1 Tim 3:12).  The argument that Mike offers is a terribly weak one from silence. We're to believe that the infants and children under the age that Mike thinks is old enough for them to believe and be baptized are simply ignored. The passages I gave in this paragraph all show that children were not ignored in the context of discussions of a "house" or "household."  Children seem to be part of the covenant, according to Jesus:
Matthew 19:13-15 Then children were brought to him that he might lay his hands on them and pray. The disciples rebuked the people; [14] but Jesus said, "Let the children come to me, and do not hinder them; for to such belongs the kingdom of heaven." [15] And he laid his hands on them and went away.
The disciples wanted these children to be ignored, as of no import or significance. Jesus felt otherwise. Some of the Pharisees had the same attitude:
Matthew 21:15-16  But when the chief priests and the scribes saw the wonderful things that he did, and the children crying out in the temple, "Hosanna to the Son of David!" they were indignant; [16] and they said to him, "Do you hear what these are saying?" And Jesus said to them, "Yes; have you never read, `Out of the mouth of babes and sucklings thou hast brought perfect praise'?" (cf. Mt 11:25; Lk 10:21; Acts 2:17)
Bengel's Gnomen comments on Acts 16:15 and similar passages:
Who can believe that in so many families there was not a single infant? and that the Jews, who were accustomed to circumcise their infants, and the Gentiles, to purify their infants by washings (lustrations), did not also present them for baptism?
Likewise, Pulpit Commentary:
This frequent mention of whole households as received into the Church seems necessarily to imply infant baptism.
Mike provides an argument from Acts 10, which mentions Gentile Cornelius' "household" in 10:2. He says that "the Holy Spirit fell on all who heard the word" (10:44) and that baptism was reserved for those who had "received the Holy Spirit" (10:47-48), thus excluding infants. This is a fair argument and a clever point, I concede. But this passage is not — in any event — one which I have used in my arguments for infant baptism.
He deals with Lydia's baptism "with her household" (Acts 16:15) and states: "I think we have good reason to think that there probably aren't [infants in her house] . . . why would we assume infants are baptized in this example? [37:03-13] What is this "good reason" for thinking this? We assume they were because people still had lots of children in those days' therefore, the average Jewish household would have contained many children.
Infants aren't mentioned specifically and it's entirely possible that Lydia was either unmarried or past childbearing. [37:43-48]
Then what does her "household" refer to? Who can we likely expect them to be, and why would we assume it excludes infants? He argues that "she's the host" (whereas the man would usually be). Maybe. But then the question still remains: to whom does her "household" refer to? Then he argues that she was from out of town and that "Lydia doesn't give us any kind of solid case that infants were being involved in baptism" [38:41-46]. The case is relatively weak and deductive, we freely concede, but then again, I don't see how it's any more "solid" to believe that no infants were or could have been involved in any of these incidents.
He addresses the Philippian jailer in Acts 16:33, and notes 16:31: "Believe in the Lord Jesus, and you will be saved, you and your household." He comments: "it's assumed that the members of his household are people who are capable of believing" [39:32-38]. That doesn't necessarily follow from logic or the grammatical structure. The jailer had asked, "what must I do to be saved?" (16:30). For him, as an adult, belief would obviously be required. It doesn't follow that this same criterion would apply to everyone else in his household. That's just a bit of his "believer's baptism" view in play there. All sides in this debate must be careful not to assume what isn't present in the text.
Then he brings up: "they spoke the word of the Lord to him and to all that were in his house" (Acts 16:32) and maintains that it's "silly" to think that infants were being preached to. Again, a fair point, but why could it not also be interpreted as (unspoken premise) "preached to all who were capable of understanding?" It's not proven, in other words, that an infant had to be preached to or understand the preaching in order to be baptized, anymore than male babies had to understand circumcision, which still made them members of the covenant.
I think Mike has come up with some fairly decent arguments with regard to his disbelief in infant baptism. I gave my side and he has given his. Let the reader judge!
***
Practical Matters: Perhaps some of my 4,000+ free online articles (the most comprehensive "one-stop" Catholic apologetics site) or fifty books have helped you (by God's grace) to decide to become Catholic or to return to the Church, or better understand some doctrines and why we believe them.
Or you may believe my work is worthy to support for the purpose of apologetics and evangelism in general. If so, please seriously consider a much-needed financial contribution. I'm always in need of more funds: especially monthly support. "The laborer is worthy of his wages" (1 Tim 5:18, NKJV). 1 December 2021 was my 20th anniversary as a full-time Catholic apologist, and February 2022 marked the 25th anniversary of my blog.
PayPal donations are the easiest: just send to my email address: apologistdave@gmail.com. You'll see the term "Catholic Used Book Service", which is my old side-business. To learn about the different methods of contributing, including 100% tax deduction, etc., see my page: About Catholic Apologist Dave Armstrong / Donation Information. Thanks a million from the bottom of my heart!
***
Photo credit: Mike Winger, from his "About Bible Thinker" web page.
***
Summary: Mike Winger argues for symbolic adult baptism. I contend that baptism (including infants) actually accomplishes much: regeneration, reception of the Spirit, etc.