His Stubborn & Foolish Pride in Refusing to Accept Correction Re the Non-Infallible Status of  Unigenitus (1713)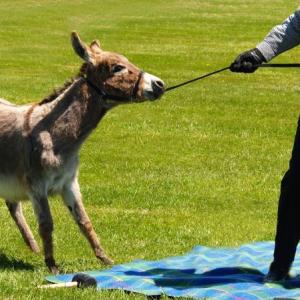 Francisco Tourinho is a Brazilian Calvinist apologist. He described his theological credentials on my Facebook page:
I have the respect of the academic community for my articles published in peer review magazines, translation of unpublished classical works into Portuguese and also the production of a book in the year 2019 with more than 2000 copies sold (with no marketing). In addition I have higher education in physical education from Piauí State University and theology from the Assemblies of God Biblical Institute, am currently working towards a Masters from Covenant Baptist Theological Seminary, and did post-graduate work at Dom Bosco Catholic University. Also, I am a professor in the Reformed Scholasticism discipline at the Jonathan Edwards Seminary in the postgraduate course in Philosophical Theology. [edited slightly for more flowing English]
*
*
*
*
*
***
*
*
*
*
*
*
*
*
Now the personal attacks are commencing, among Francisco's followers and himself (as predicted and fully expected). Francisco wrote:
***
*
*
*
*
*
*
*
*
*
***
On 6-8-22, Francisco ally Vitor Abm wrote an analysis of the farcical "debate" on his hero's page, that Francisco endorsed (posted at 8:36 AM EST). I responded there (9:32 AM):
***
Practical Matters: Perhaps some of my 4,000+ free online articles (the most comprehensive "one-stop" Catholic apologetics site) or fifty books have helped you (by God's grace) to decide to become Catholic or to return to the Church, or better understand some doctrines and why we believe them.
Or you may believe my work is worthy to support for the purpose of apologetics and evangelism in general. If so, please seriously consider a much-needed financial contribution. I'm always in need of more funds: especially monthly support. "The laborer is worthy of his wages" (1 Tim 5:18, NKJV). 1 December 2021 was my 20th anniversary as a full-time Catholic apologist, and February 2022 marked the 25th anniversary of my blog.
PayPal donations are the easiest: just send to my email address: apologistdave@gmail.com. You'll see the term "Catholic Used Book Service", which is my old side-business. To learn about the different methods of contributing, including 100% tax deduction, etc., see my page: About Catholic Apologist Dave Armstrong / Donation Information. Thanks a million from the bottom of my heart!
***
Photo credit: Sarah Macmillan, "stubborn ass" [Flickr / CC BY-NC-SA 2.0 license]
***
Summary: The ongoing debate with Brazilian Protestant apologist Francisco Tourinho got bogged down when he started claiming that he knows more about Catholicism than I do.