There are other Hindu holidays, festivals, and events, but these are the ones that we celebrate in our family. Click the name to learn more about how to celebrate each one. Here I'll be talking about my crafts, preparations, and plans.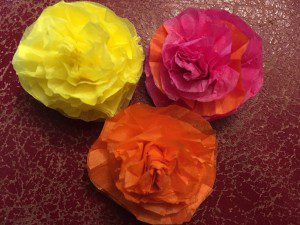 February 24th (Friday)
This year I have my own Shiva Lingam (okay I did already have one but it is so small it is barely the size of my thumb). I'll be putting to use this year my new found knowledge on how to worship Shivaling.
March 13 (Monday)
I'm sure we will be going out for this one. Either to the celebration at the ISKCON temple in Potomac and/or one I just found out about at Howard County Fair Grounds. Neither has announced the dates for 2017 yet, though.
August 7th (Monday)
I have a couple of special guys in my life that I make rakhi for. I need to dig out my red thread and make sure I get them done but there's plenty of time still!
August 14th (Monday)
Ms. Nima made a gorgeous display for her Janmashtami last year and I would like to put together something similar, particular with serving the different foods:
Also, her craft for reusable Krishna feet is awesome. I am definitely going to make these!
Lord Krishna's feet – DIY for Janmasthami
I have a clay baby Krishna that I made a few years ago, though I am not very talented with clay and he's not that cute. My crochet ones are better but I think I gave all those away. I may need to make one for us particularly for when Garrick gets old enough to participate.
August 25th (Friday)
I will, of course, be doing my usual biodegradable clay Sri Ganesh statue.
September 20th (Wednesday)
I have a box for Navratri already with all my golu dolls. I'd like make a new doll this year.
October 8th (Sunday)
I have a CD with the karwa chauth story that I got at an Indian grocery store years ago and have yet to use it. So I'm going to play it this year.
October 19th (Thursday)
I really want to try my hand at rangoli the traditional way. Like this:
And Ms. Nima has a recipe for making the colored powder:
I'd also like to make more malas and other general decor for all the holidays.
So my to-do list is:
Krishna Feet
Krishna Swing
Baby Krishna Doll
Golu Dolls
Garlands and tissue paper flowers
Rakhi
Rangoli powders