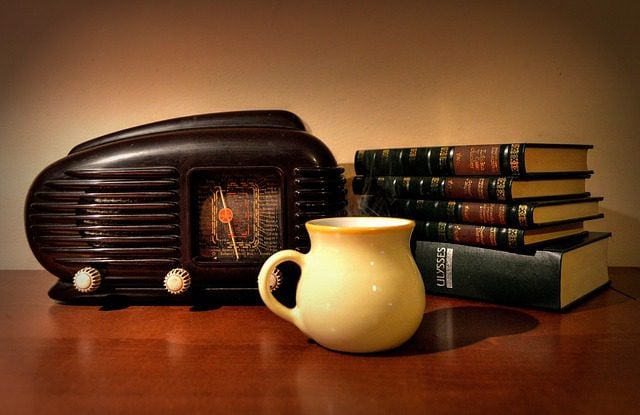 [public domain / Pixabay]
I've been on the radio about 25 times since my first interview, concerning Jehovah's Witnesses, when I was still a Protestant, back in 1989, on the largest Protestant station in metro Detroit: WMUZ. A complete listing of all my interviews can be found in one section of my Literary Resume.
Today I just finished one of my favorite interviews ever: a very pleasurable hour with the host, Sister Marie Pappas, on the show, Pathways of Learning. It was about my new book, Proving the Catholic Faith is Biblical, and general apologetics topics. I received permission to offer it as a free download, so as soon as I receive a copy of the interview, I'll make it available. Recent interviews on Meet the Author with Ken Huck (9-3-15; second half of the hour), and On Call, with Wendy Wiese (9-9-15; first half of the hour) are available on their websites, at least for the time being, at the links I made for the shows.
As of now, I offer 15 different radio interviews for free, on my e-booksite ("biblicalcatholicism [dot] com"), including two appearances on Catholic Answers Live (about Bible and Tradition, and the communion of saints), and several with renowned talk show host, Al Kresta.; also a "rare" phone interview with fellow apologist Jimmy Akin, devoted to my book about sola Scriptura, published by Catholic Answers. They can be downloaded absolutely free of charge.
My being on the radio is a bit of an anomaly in my overall work, because I virtually never do in-person talks or teaching sessions of any sort. The very few I've done were mostly with youth groups, and even most of those were more conversational in nature. There were only two, as I recall, where I stood there and did a straight lecture or formal talk. One Q & A session with a Catholic high school group is the only video ever posted of me teaching apologetics.
So it's really different for me to do "talking" teaching, rather than writing, which is my overwhelmingly prevalent method of teaching. But interviews are sort of a middle ground or bridge between writing and talking. They are informal and spontaneous, and, for the listener, sound like I am just sitting in my living room by the fire, chatting with a friend. Dialoguing is my natural preference. My wife tells me that my laid-back / easy-go-lucky personality comes through in them. Today's interview was especially indicative of my conversational style, because it included a lot of humor, which is a big part of my personality.
I hope you enjoy the interviews! And if you do, please consider purchasing some of my 49 books, which provide the bulk of my full-time apologist income.