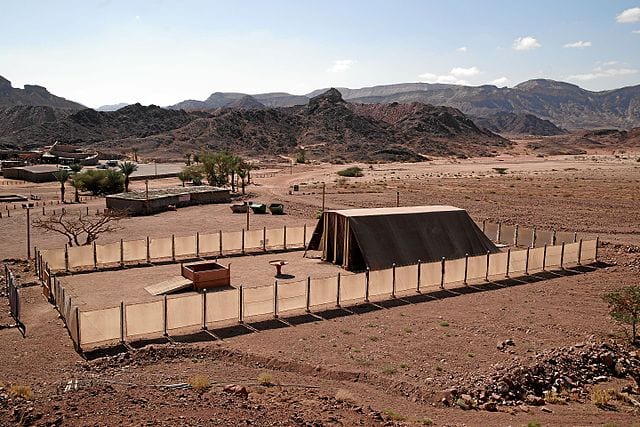 Ward Ricker is an atheist who (as so often) was formerly a self-described  "fundamentalist". He likes to poke holes in the Bible and "prove" that it is a terrible and "evil" book, not inspired, hopelessly contradictory, etc. He put together a 222-page book called Unholy Bible (2019): available for free as a pdf file. It contains 421 couplets of passages that he considers literally contradictory, and 256 more couplets of not technically contradictory but "problem" passages (according to him). Ward wrote in his book: "I . . . am including here only what I consider to be the more firm examples of contradictions. . . .  I do not want to include examples that are 'weak' and will be easily refuted. I have made my best judgment." Ward also wrote to me:
[M]any Bible critics ("atheists" or otherwise) will use some pretty ridiculous arguments . . . I have screened out those bogus claims that some critics make and have published my own book . . . of contradictions that I and others have found in the Bible that are clearly contradictions. (letter to National Catholic Register about one of my articles there; reproduced in my first reply)
He issued a challenge for anyone to take on his alleged contradictions. After my first reply, he wrote a 5 1/2 page article suggesting in-depth dialogue. I responded, explaining in depth why I thought dialogue between us would be unfruitful, for many reasons. He then accused me (among other things in his two replies) of "hypocrisy" that "knows no bounds." This is, of course, against my discussion rules, which forbids such rank insults, so he was promptly banned from my blog, and I replied: "I was exactly right in my judgment that no dialogue was possible. It never takes long for the fangs to come out if they are there."
But I had already stated: "I may still take on several of your proposed contradictions, just so I can have opportunity to show how very wrong atheist contentions are (which is one thing Christian apologists do)." This series represents that effort. Mr. Ricker can respond on his page as he sees fit. He can still see my posts. His words will be in blue. To search any of this series on my blog, paste "Ward's Whoppers #" in the search bar on the top right of my blog page. He uses the King James Version for his Bible verses. I will use RSV in my replies.
*****
207.
Proberbs 15: 3 The eyes of the LORD are in every place, beholding the evil and the good.
Vs:
Genesis 18: 21 I will go down now, and see whether they have done altogether according to the cry of it, which is come unto me; and if not, I will know
Q: Does god see and know everything? Are there some things he has to research in order to learn?
*
This is once again (as in scores of biblical examples), an instance of anthropopathism, or condescending to the limited understanding of man by expressing things about God in a non-literal fashion. See my paper:  Anthropopathism and Anthropomorphism: Biblical Data (God Condescending to Human Limitations of Understanding). I wrote there:
[God expresses] many truths about himself analogically (as compared to human actions and emotions) so that we can understand Him at all. Otherwise, we would not be able to comprehend a Being so startlingly different and distinct from us and greater than we are. Thus, the passages (in this framework) that say He doesn't and cannot change are to be interpreted literally, while the ones stating the opposite are to be interpreted figuratively or metaphorically or anthropopathically.
God is omniscient: He knows everything. This is plainly taught in many passages:
1 Chronicles 28:9 …the LORD searches all hearts, and understands every plan and thought.… (cf. 1 Ki 8:39; 2 Chr 6:30; Ps 44:21; Is 66:18; Ezek 11:5; Mt 6:8; Lk 16:15; Acts 1:24; Rom 8:27; Heb 4:13)

Psalm 147:5 Great is our LORD, and abundant in power;  his understanding is beyond measure. (cf. Job 36:4; 37:16; Is 40:28; 46:10; 48:3; Acts 15:18)

Romans 11:33 O the depth of the riches and wisdom and knowledge of God! How unsearchable are his judgments and how inscrutable his ways!

1 John 3:20 …God is greater than our hearts, and he knows everything.
These are literal passages. A passage like Genesis 18:21, however, is metaphorical. God doesn't have to learn anything. But He expresses Himself in terms that human beings can understand, since we do have to learn about things: not being omniscient. If atheists would understand just this one thing, dozens and dozens of their proposed "contradictions" would be explained in one fell swoop, and intellectually honest atheists — having had this explained to them — would have to remove them from their ubiquitous lists.
But we rarely see that happen, do we?: because atheists don't want to learn about Hebrew modes of thinking and literary expression in the Bible. They prefer to remain ignorant. Ignorance is bliss, right? Maybe, but as for myself, I'd rather be properly / adequately informed about anything I set out to critique (let alone trash and bash). Atheists so often are extraordinarily misinformed or uneducated about the Bible, so they step in it over and over in their misguided and wrongheaded attacks.
***
208.
Numbers 18: 17 But the firstling of a cow, or the firstling of a sheep, or the firstling of a goat, thou shalt not redeem; they are holy: thou shalt sprinkle their blood upon the altar, and shalt burn their fat for an offering made by fire, for a sweet savour unto the LORD.
Deuteronomy 12: 27 and thou shalt offer thy burnt offerings, the flesh and the blood, upon the altar of the LORD thy God: and the blood of thy sacrifices shall be poured out upon the altar of the LORD thy God
Vs:
Psalm 40: 6 Sacrifice and offering thou didst not desire
Psalm 51: 16 For thou desirest not sacrifice; else would I give it: thou delightest not in burnt offering.
Isaiah 1: 11 …I delight not in the blood of bullocks, or of lambs, or of he goats
Q: Did god desire animal sacrifices?
***
God set up the system of animal sacrifice because it was designed to analogically show that sin has a terrible consequence. Animals would be sacrificed, rather than men being punished. And they symbolically atoned for sin. At the same time, God wanted the Israelites to understand the deeper aspects of the law: love, justice, and mercy. And He wanted them to worship Him from the heart (wholehearted worship), and to follow His commands and to seek righteousness.
God often warned His people against hypocritical worship: performing of rituals without the proper attitude of heart towards Him. This is an ongoing human tendency that we all must be vigilant to avoid. God opposes deceit and hypocrisy, not formality, and rituals performed without a committed spirit and devotion, or in light of continued sin and disobedience on other grounds:
Amos 5:11-14, 21-24  Therefore because you trample upon the poor and take from him exactions of wheat, you have built houses of hewn stone, but you shall not dwell in them; you have planted pleasant vineyards, but you shall not drink their wine. [12] For I know how many are your transgressions, and how great are your sins — you who afflict the righteous, who take a bribe, and turn aside the needy in the gate. [13] Therefore he who is prudent will keep silent in such a time; for it is an evil time. [14] Seek good, and not evil, that you may live; and so the LORD, the God of hosts, will be with you, as you have said . . . [21] I hate, I despise your feasts, and I take no delight in your solemn assemblies. [22] Even though you offer me your burnt offerings and cereal offerings, I will not accept them, and the peace offerings of your fatted beasts I will not look upon. [23] Take away from me the noise of your songs; to the melody of your harps I will not listen. [24] But let justice roll down like waters, and righteousness like an ever-flowing stream.

*

Proverbs 15:8 The sacrifice of the wicked is an abomination to the LORD, but the prayer of the upright is his delight.

Proverbs 21:27-29  The sacrifice of the wicked is an abomination; how much more when he brings it with evil intent. [28] A false witness will perish, but the word of a man who hears will endure. [29] A wicked man puts on a bold face, but an upright man considers his ways.

Jeremiah 6:19-20 Hear, O earth; behold, I am bringing evil upon this people, the fruit of their devices, because they have not given heed to my words; and as for my law, they have rejected it. [20] To what purpose does frankincense come to me from Sheba, or sweet cane from a distant land? Your burnt offerings are not acceptable, nor your sacrifices pleasing to me.

Malachi 1:6-14 "A son honors his father, and a servant his master. If then I am a father, where is my honor? And if I am a master, where is my fear? says the LORD of hosts to you, O priests, who despise my name. You say, `How have we despised thy name?' [7] By offering polluted food upon my altar. And you say, `How have we polluted it?' By thinking that the LORD's table may be despised. [8] When you offer blind animals in sacrifice, is that no evil? And when you offer those that are lame or sick, is that no evil? Present that to your governor; will he be pleased with you or show you favor? says the LORD of hosts. [9] And now entreat the favor of God, that he may be gracious to us. With such a gift from your hand, will he show favor to any of you? says the LORD of hosts. [10] Oh, that there were one among you who would shut the doors, that you might not kindle fire upon my altar in vain! I have no pleasure in you, says the LORD of hosts, and I will not accept an offering from your hand. [11] For from the rising of the sun to its setting my name is great among the nations, and in every place incense is offered to my name, and a pure offering; for my name is great among the nations, says the LORD of hosts. [12] But you profane it when you say that the LORD's table is polluted, and the food for it may be despised. [13] `What a weariness this is,' you say, and you sniff at me, says the LORD of hosts. You bring what has been taken by violence or is lame or sick, and this you bring as your offering! Shall I accept that from your hand? says the LORD. [14] Cursed be the cheat who has a male in his flock, and vows it, and yet sacrifices to the Lord what is blemished; for I am a great King, says the LORD of hosts, and my name is feared among the nations.

James 1:26-27 If any one thinks he is religious, and does not bridle his tongue but deceives his heart, this man's religion is vain. [27] Religion that is pure and undefiled before God and the Father is this: to visit orphans and widows in their affliction, and to keep oneself unstained from the world.
When His people obeyed His commands, however, then God was pleased with the same sacrifices (see, e.g., Is 56:6-7: "their burnt offerings and their sacrifices will be accepted on my altar"; Jer 17:24-26: "But if you listen to me . . ."; Mal 1:11: "a pure offering"; many others).
This understood (and it is elementary in the understanding of the ongoing Old Testament cycles of following God /deserting Him / repenting and coming back to God), we grasp the meanings of the second set of verses that Ward thinks contradict the first two. We see it in the contexts of these passages. Psalm 40:6 is fully understood in conjunction with these other surrounding verses:
Psalm 40:3 . . . Many will see and fear, and put their trust in the LORD.

Psalm 40:8 I delight to do thy will, O my God; thy law is within my heart.

Psalm 40:10 I have not hid thy saving help within my heart, . . .
The overall passage is communicating that God wants our hearts and our trust far more than mere rituals: especially if they are undertaken with the wrong spirit and emphasis. As often in Hebrew literature, it is the extreme contrast, or hyperbole (another non-literal technique), which is a way of expressing relative importance. The context of the entire Psalm 51 further explains 51:16 in this same manner. The last three verses in particular illustrate exactly what I am contending:
Psalm 51:10-12 Create in me a clean heart, O God, and put a new and right spirit within me. [11] Cast me not away from thy presence, and take not thy holy Spirit from me. [12] Restore to me the joy of thy salvation, and uphold me with a willing spirit.

Psalm 51:17-19 The sacrifice acceptable to God is a broken spirit; a broken and contrite heart, O God, thou wilt not despise. [18] Do good to Zion in thy good pleasure; rebuild the walls of Jerusalem, [19] then wilt thou delight in right sacrifices, in burnt offerings and whole burnt offerings; then bulls will be offered on thy altar.
Other portions of Isaiah 1 also make it crystal clear what God required of His followers, and His rejection of hypocritical ritual worship, from a "rote" perspective rather than from the heart, in the right spirit:
Isaiah 1:13-17 Bring no more vain offerings; incense is an abomination to me. New moon and sabbath and the calling of assemblies — I cannot endure iniquity and solemn assembly. [14] Your new moons and your appointed feasts my soul hates; they have become a burden to me, I am weary of bearing them. [15] When you spread forth your hands, I will hide my eyes from you; even though you make many prayers, I will not listen; your hands are full of blood. [16] Wash yourselves; make yourselves clean; remove the evil of your doings from before my eyes; cease to do evil, [17] learn to do good; seek justice, correct oppression; defend the fatherless, plead for the widow.
Conclusion: no contradiction exists here at all. Once again, the culprit is atheist ignorance of how God customarily expressed Himself in His revelation: according to the modes and ways of Hebrew thinking at that time. If these happen to be different from the way we think now (as they often are), then the atheist almost invariably misunderstands it, since he is incorrectly applying our modes of thought to the ancient Near East, when they don't apply. The remedy is more study and intellectual humility, and atheists seem to be unwilling to do the first and appear to too often be in short supply of the latter.
***
Photo credit: Mboesch (11-6-16): modern representation of the Jewish tabernacle, where the priests sacrificed lambs [Wikimedia Commons / Creative Commons Attribution-Share Alike 4.0 International license]
***