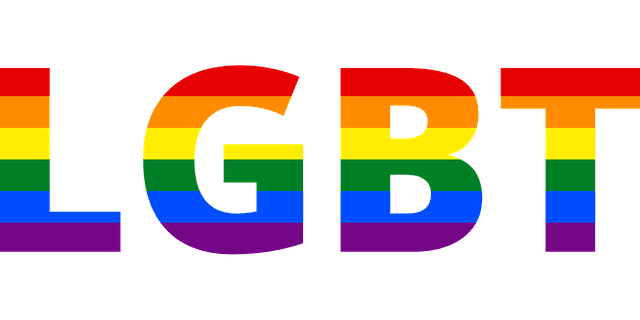 This is a friendly dialogue begun spontaneously by Jacqueline Cruz on my Facebook page. Her words will be in blue.
*****
Not trying to argue or anything, but why do people condemn sex acts between two men, but rarely condemn sex acts between two women? I've noticed when Catholics go after the LGBT community, they usually come straight for the men, but rarely go into details of what women do with other women in bed, like why is that?
Dunno. Good question.
Same thing with the "transsexual" stuff. The men who identify as women, usually get all the hate, while the women who identify as men don't. Either way, I don't believe in people "changing sex" because sex is already set.
Then you would catch hell from many LGBT's, just as J. K. Rowling has.
I've read one of your articles of sex, and it was talking about men having anal sex, like this conversation shouldn't be had with just them, but heterosexuals who have anal sex too. Also with same gender couples, it's not all about sex. Their lives do not revolve around sex, even though that's what society keeps trying to teach us. They really don't live any different than heterosexuals. I'm not going after your religious beliefs on sex and marriage, just tired of people spreading misinformation about the LGBT community, to further harm the reputation of people who identify as such. The stereotypes that all men who like men are "promiscuous" is very silly too. I know so many same gender couples who are men, and they have children with their partner. These men are not promiscuous and constantly looking for sex, so please don't generalize all, just because you see a few do it.
It is a fact that homosexuality (especially in men) highly tends to produce great promiscuity. See the
famous study by Bell and Weinberg
. They reported on p. 308 of their book that 83% of the homosexual men surveyed estimated they had had sex with 50 or more partners in their lifetime, 43% estimated they had sex with 500 or more partners; 28% with 1,000 or more partners. These stats weren't pulled out of thin air. They reflect real behavior. So it's not simply mythmaking to note the promiscuity.
*
I think many homosexuals are a lot like what was portrayed in the recent movies about Elton John and Freddie Mercury of Queen: highly promiscuous, and then they settle down eventually with one partner. That's what these movies showed. It's not just "anti-gay" propaganda and prejudice. It's the same with heterosexual men, generally speaking, though the numbers of partners are not nearly that high.
*
Catholics would say that anal sex is wrong because by nature it is non-procreative. This applies to the act whether homosexuals or heterosexuals engage in it.
*
Yes, but we can't generalize all of them, just because a handful are promiscuous. Also men have higher sex drives than women, so some of it stems from that, but that doesn't mean all of them are promiscuous and want to sleep with every guy. The number of HIV cases worldwide, have actually went down with this group of men. More and more are choosing long term monogamous relationships, since marriage equality and civil unions became a thing.
*
Are the authors of those books "heterosexual men?" I don't usually listen to men attracted to women, when it comes to discussions about LGBT. I talk to actual people who are that way.
*
83% having 50 or more partners and 43% with 500+ is not a "handful"!
*
It's the genetic fallacy to dismiss something due to the source. Truth is truth. If they did the proper study, it's irrelevant what their own preferences are. If you say that a heterosexual man can't possibly talk about or understand homosexuality, then why are you bothering talking to me?
*
Truth comes from facts and reason, not simply the source of who provides it.
*
Also do you really think same gender couples who are men, are no different than human beings raping and abusing animals? How do two consenting adults, who choose to make a lifelong commitment with each other, get clumped one with human beings raping animals? How are two human beings who consent to being in a relationship, get compared with a human taking advantage of an animal? Every time I hear this, I can't take people's arguments seriously. Also you compare adults raping children, with two adult men in a relationship, like how does that compare? Child molestation isn't about love or lifelong commitment, it's pure lust and a fetish for people of a certain age.
*
Child molestation is taking advantage of children. When two men or women commit to a relationship with each other, nobody is being taken advantage of. Also nobody is saying sex acts between two women or two men is natural at all. We know it's unnatural, but that doesn't mean they are less of humans. Heterosexuals are guilty of unnatural sex all the time. Everybody on earth knows two men and two women can't have children with each other, but they are adults and should have the right to be in a relationship with whatever consenting adult of their choice.
*
No; I don't equate it to raping and abusing animals at all. I simply think it is disordered sexual activity, just as I regard heterosexual fornication and adultery, and contraceptive sex. It's what the Catholic Church (and the Orthodox and for most of its history, Protestantism) has always taught and we have a well thought-out theology of marriage and sexuality.
*
We used to contracept in our marriage and it was wrong. We changed our mind about it in 1990 after six years of marriage.
*
I also agree that child molestation or pedophilia is in a different category. You're talking about the difference between consensual sex and forced or abusive sex. Almost everyone can agree with that distinction.
*
"sex acts between two women or two men . . . We know it's unnatural . . ."
*
Well, that's interesting, because it is the biblical and Catholic argument from natural law. Wouldn't that be an argument against it, then, if you agree with this premise?
*
It is disordered, as in "unnatural" because they can't reproduce with one another. Yes contraceptives are unnatural too.
*
I support the LGB community, but everybody knows they can't have children, which makes it unnatural. A lot of things are "unnatural" like having autism, or having mental health issues, or having oral sex with a member of the opposite sex.
*
But how do you conclude that it is unnatural? Many people today would say that non-procreative sex is perfectly natural simply because it feels good and satisfies a biological urge. You must still have Catholic elements in your thinking in this regard.
*
My oldest son is autistic and he would beg to differ. He calls non-autistic people "neuro-typical." I love that!
*
It's different or "unnatural" if you will (I would prefer, "non-normative"), according to the thinking that almost everyone isn't autistic. But it's mostly just a different way of interacting with the world.
*
How does somebody drinking urine or eating feces "equate" to two consenting adults in a committed relationship? Look, I'm not arguing or trying to start one, just want to have a nice conversation with you about this "topic." I know so many people that say the same stuff as you, but don't want to engage in a conversation with me when I ask them questions about them.
*
Also how do you know that two men having sex "refuse to wear a condom?" How does somebody know what they do in the bedroom, besides somebody who's actually not straight? Also in the end, what others do in their life, is none of your business. We all have to answer for our own sins. What I decide to do, or who I date, has nothing to do with you and if I'm wrong in the end, I will be judged for my actions, not you.
*
The two do not equate, and I don't think I ever claimed that they did. You're just pulling things out of an article or two of mine, which have to be examined in context.
*
I'm delighted to have a "nice conversation" with you about whatever you want to talk about (related to theology and philosophy and ethics and morality, etc.). I do it all the time. I greatly appreciate your being willing to discuss these matters and being open and honest about it. I engage with people of almost all imaginable viewpoints, and do so without any personal animosity at all.
*
Also how do you know that two men having sex "refuse to wear a condom?"
*
This is a prime example of something you took from what I wrote, but I'd have to examine it in context. After 3000+ articles and 50 books, I can't remember every jot and tittle of what I wrote! And some of my writings go back almost 40 years.
*
Also how do you know that two men having sex "refuse to wear a condom?" How does somebody know what they do in the bedroom, besides somebody who's actually not straight?
*
Well, obviously they know by inquiring in a survey or poll or scientific study. Here is what one of the latter discovered:
N Z Med J

. 1992 Jul 8;105(937):262-4. [

link

]
Condom use in anal intercourse amongst people who identify as homosexual, heterosexual or bisexual

*

J Chetwynd 1, A Chambers, A J Hughes

*

Aims: to study condom use amongst those who practice anal intercourse.

*

Methods: a sample of 814 clients attending anonymously for pretest counselling for HIV infection at the Burnett Clinic, Auckland, gave detailed information about their sexual behaviour.

*

Results: insertive or receptive anal intercourse was reported in 39% of clients. This included 89% among homosexual men, 78% among bisexual men, 17% among heterosexual men and 21% among heterosexual women. In those practising anal intercourse concomitant condom use was reported by 71% of homosexual men, 53% of bisexual men, 16% of heterosexual men and 7% of heterosexual women. Those most likely to use condoms were homosexual men, prostitutes, those with multiple partners and those with an HIV infected partner. Those least likely to use condoms were heterosexual men or women.
Conclusions: whilst substantial changes in sexual practices appear to have been made in the homosexual community, heterosexuals practising anal intercourse have made few such changes. More explicit AIDS education may be necessary which acknowledges that anal intercourse is practised by heterosexuals and advises condom use accordingly.
So that's how we know. In this study, 29% of homosexual men, 47% of bisexual men did not use a condom.
*
Also in the end, what others do in their life, is none of your business. We all have to answer for our own sins.
*
In one sense — in terms of privacy and legal rights, it is not, I agree. In another sense, it is in terms of the old adage, "I am my brother's keeper." As a compassionate Christian, if I believe something is harmful to people and will cause them misery and sorrow, and in some cases even death, in the long run, love demands that I share with them the dangers as I have ascertained and understand them.
*
One must do so in the right spirit and very carefully, but it still is our duty as Christians to share what we know.
*
I also disagree that one group of human beings and their behavior has nothing to do with larger society. This is clearly false, and is the false premise of libertarianism.
*
An example would be studies about the
absence of fathers (or mothers) in a home
. Secular sociology has established that this is very harmful to children, and it applies to both broken heterosexual families (divorce or death or abandonment) and also homosexual couples who adopt.
Again, these are the determinations of secular social science, not simply Christians "preaching". We ignore this information at our own peril. But children are harmed by that, so it's not true that the behavior of two people in a relationship doesn't affect anyone else in society.
*
Thanks for talking and God bless you, Jacqueline.
*
***
*
*
***