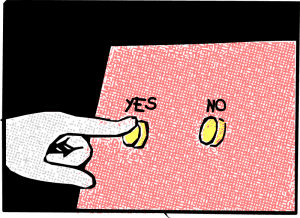 Atheist and anti-theist Bob Seidensticker runs the influential Cross Examined blog. He asked me there, on 8-11-18: "I've got 1000+ posts here attacking your worldview. You just going to let that stand? Or could you present a helpful new perspective that I've ignored on one or two of those posts?" He added in June 2017 in a combox: "If I've misunderstood the Christian position or Christian arguments, point that out. Show me where I've mischaracterized them."
For over three years, we have had (shall we say) rather difficult relations, with mutual bannings (while I have replied to his posts 76 times: all as of yet unanswered), but when Bob moved to his new location online at the OnlySky super-site, he (surprisingly to me) decided to allow me to comment. As a conciliatory gesture in return, I removed his ban on my blog.  He even stated on 1-21-22 in the same combox thread, replying to me: "There are a few new posts here. (Or, if you haven't been to my blog for a while, lots of new posts here.) Have at 'em. Let me know what you think."
Delighted to oblige his wishes . . . Bob's words will be in blue. To find these posts, follow this link: "Seidensticker Folly #" or see all of them linked under his own section on my Atheism page.
*****
I am responding to Bob's post entitled, "Problem of Evil: the Free Will defense" (1-24-22).
Why would God want to create robots, who have no free will and no free choice? It makes no sense. If indeed He exists and is a loving God and wants what is best for us (as Christians believe, and as the Bible teaches), He would want us to enjoy freedom and determining our own destinies: not just parroting His at every turn (because we must). It's just common sense on a very basic level, I would say. If God exists, He clearly allows human free will; or else He doesn't exist. To me, those are the only two viable choices.
Secondly, I always get a chuckle how human beings want to blame God for what they clearly are responsible for doing. Why is that? It's particularly amusing when atheists go on and on and appear to be "angry" at a God they don't even believe exists. If you don't believe in Him, just go merrily on your way and let us Christians and other theists live our lives. But instead you offer us endless polemics.
Usually the Holocaust is brought up in these contexts. I commend you for not doing so! You bring up instead, COVID and 9/11. In all three cases, it is clearly the follies or evil of men that brought them about:
1. The Holocaust could easily have been entirely prevented by simply disallowing the German military build-up. Winston Churchill warned throughout much of the 1930s about this very thing, and was mocked and ignored. We allowed this mega-tragedy to happen; it's our fault for allowing the Nazis to build up their arsenal, and theirs for taking the evil course they chose. Yet we somehow want to blame God for it. It's absurd and outrageous in equal parts.
2. COVID, more and more evidence clearly shows, originated (I'm not saying by choice, in a conspiratorial way) in the Wuhan lab in China (which was actually funded and encouraged in its research by Dr. Fauci and other Americans). They were doing research on viruses — literally trying to create new ones — and as a result COVID came about, escaped the lab, and has devastated the world for now two years. How is that God's fault? One could argue that these scientists were "playing God" and messing around with things at a biological level that they never should have done.
3. 9/11 also could have been prevented had President Bill Clinton killed Osama Bin-Laden when he had a golden opportunity to do so (the same thing that President Obama later did). He chose not to. And choices (like ideas) have consequences. Over 3,000 people died as a result. How is this God's fault? Please explain that to me. Some Muslims decide to become extreme, fanatical, and evil, going against even their own religion, correctly understood, and that is God's fault?
I have refuted the "God hardening hearts" bit long since.
"Free will" appears in the Bible exactly zero times. Not even the Bible supports the idea that free will is a big deal.
Really? To the contrary, the very phrase is present:
2 Corinthians 8:1-3 (RSV) We want you to know, brethren, about the grace of God which has been shown in the churches of Macedo'nia, [2] for in a severe test of affliction, their abundance of joy and their extreme poverty have overflowed in a wealth of liberality on their part. [3] For they gave according to their means, as I can testify, and beyond their means, of their own free will,

Philemon 1:14 but I preferred to do nothing without your consent in order that your goodness might not be by compulsion but of your own free will.
There is also the word "freely": obviously used to convey the notion of free will / free action / choice:
Genesis 2:16 And the LORD God commanded the man, saying, "You may freely eat of every tree of the garden;

Deuteronomy 15:10 You shall give to him freely, and your heart shall not be grudging when you give to him; . . .

1 Chronicles 29:1, 17 Then the people rejoiced because these had given willingly, for with a whole heart they had offered freely to the LORD; David the king also rejoiced greatly. . . . [17] I know, my God, that thou triest the heart, and hast pleasure in uprightness; in the uprightness of my heart I have freely offered all these things, and now I have seen thy people, who are present here, offering freely and joyously to thee.

Ezra 7:15 . . . silver and gold which the king and his counselors have freely offered to the God of Israel . . . (cf. 7:13; 1:6)
Someone else in the thread noted that "free will" wasn't present in the KJV. It's correct that the phrase is not in the 1611 KJV. Instead, at 2 Corinthians 8:3 it has "willing of themselves": the same notion in different words, and at Philemon 1:14 it renders the concept as "that thy benefit should not be as it were of necessity, but willingly" (also, the same idea as "free will").
Should anyone think that RSV is a rare translation, there are at least ten others that have the same for 2 Corinthians 8:3. But other renderings clearly express the same idea: "of their own accord"; "voluntarily"; "they wanted to"; "freely willing"; "willing to"; "willingness", etc. [source one / source two]. Sixteen Bible translations have "free will" at Philemon 1:14, too [source].
The concept clearly and unarguably appears dozens of times in other ways in the Bible, as I have proven, above and below. You will get in trouble when you try to assert universal negatives (especially about the Bible, when with someone familiar with it). Here's much more in the Bible, expressing the concept of free will, free choice, personal autonomy, voluntarism:
Deuteronomy 13:19 . . . I have set before you life and death, blessing and curse; therefore choose life, that you and your descendants may live,

Joshua 24:15 . . . choose this day whom you will serve, whether the gods your fathers served in the region beyond the River, or the gods of the Amorites in whose land you dwell; but as for me and my house, we will serve the LORD."

Job 34:4 Let us choose what is right; let us determine among ourselves what is good.

Proverbs 1:29 Because they hated knowledge and did not choose the fear of the LORD,

Proverbs 3:31 Do not envy a man of violence and do not choose any of his ways;

Isaiah 7:15-16 He shall eat curds and honey when he knows how to refuse the evil and choose the good. [16] For before the child knows how to refuse the evil and choose the good, the land before whose two kings you are in dread will be deserted.

Isaiah 56:4 . . . the eunuchs who keep my sabbaths, who choose the things that please me and hold fast my covenant,

Psalm 86:5 For thou, O Lord, art good and forgiving, abounding in steadfast love to all who call on thee.

Isaiah 55:1 Ho, every one who thirsts, come to the waters; . . . (cf. 45:22; Joel 2:32)

Acts 2:21 And it shall be that whoever calls on the name of the Lord shall be saved. (cf. Rom 10:13)

1 Timothy 2:3-4 . . . God our Savior, [4] who desires all men to be saved and to come to the knowledge of the truth.

2 Peter 3:9 The Lord is not slow about his promise as some count slowness, but is forbearing toward you, not wishing that any should perish, but that all should reach repentance.
There are also the "if . . . then . . . " conditional prophecies / warnings, which presuppose the free will of human beings to choose to obey God's commands or to disobey them. It's their choice.
Leviticus 26:3-4 "If you walk in my statutes and observe my commandments and do them, [4] then I will give you your rains in their season, and the land shall yield its increase, and the trees of the field shall yield their fruit. [followed by more predicted blessings in 26:5-13]

Leviticus 26:14-16 "But if you will not hearken to me, and will not do all these commandments, [15] if you spurn my statutes, and if your soul abhors my ordinances, so that you will not do all my commandments, but break my covenant, [16] I will do this to you: I will appoint over you sudden terror, consumption, and fever that waste the eyes and cause life to pine away. And you shall sow your seed in vain, for your enemies shall eat it; [followed by more "curses" or calamities in 26:17-39]

Deuteronomy 11:27-28 the blessing, if you obey the commandments of the LORD your God, which I command you this day, [28] and the curse, if you do not obey the commandments of the LORD your God, but turn aside from the way which I command you this day, to go after other gods which you have not known.

Deuteronomy 28:15 But if you will not obey the voice of the LORD your God or be careful to do all his commandments and his statutes which I command you this day, then all these curses shall come upon you and overtake you. [cf. Deut 13:17-18; 28:2, 9]
A few others in the thread cluelessly argued that the Bible supposedly portrays God as punishing folks for the sins of others; not their own. I answered that with one Bible passage:
Ezekiel 18:19-24 "Yet you say, `Why should not the son suffer for the iniquity of the father?' When the son has done what is lawful and right, and has been careful to observe all my statutes, he shall surely live. [20] The soul that sins shall die. The son shall not suffer for the iniquity of the father, nor the father suffer for the iniquity of the son; the righteousness of the righteous shall be upon himself, and the wickedness of the wicked shall be upon himself. [21] "But if a wicked man turns away from all his sins which he has committed and keeps all my statutes and does what is lawful and right, he shall surely live; he shall not die. [22] None of the transgressions which he has committed shall be remembered against him; for the righteousness which he has done he shall live. [23] Have I any pleasure in the death of the wicked, says the Lord GOD, and not rather that he should turn from his way and live? [24] But when a righteous man turns away from his righteousness and commits iniquity and does the same abominable things that the wicked man does, shall he live? None of the righteous deeds which he has done shall be remembered; for the treachery of which he is guilty and the sin he has committed, he shall die.
Bob hasn't yet replied. If he does, assuredly I will add it to this post and counter-respond. If you see nothing further here from him, then that means that he chose not to reply. I receive notice if someone responds to my posts on his blog, so I won't miss it if he does.
***
2. Who cares whether covid was tweaked in a lab? Smallpox wasn't. The Black Death wasn't. God's fault.
3. Yes, 9/11 was caused by people, but apparently that was insignificant when a 9/11's worth of deaths happen daily due to covid, and anti-vaxxers aren't moved by the comparison enough to get vaxxed. And natural disasters give plenty of examples where God did it.
[I replied by posting relevant sections of my article, "Problem of Evil: Treatise on the Most Serious Objection": which was removed. See my Addendum below]
ADDENDUM: As of late Tuesday, 1-26-22, I am unable to comment on either Bob's or Jonathan Pearce's blogs (the two atheists I regularly interact with). I contacted the OnlySky people and am awaiting word, after about 14 hours of this frustration. My only guess is that the cause was one of my posts that was flagged. All that I can figure was "objectionable" to them about it, was that it had two links: to material that was a direct reply to a query (prior to that I had posted single links without a problem). So perhaps I am — irrationally — considered a "spammer" or troll and have to endure some sort of temporary (?) ban.
I'm not assuming nefarious or censorious motivations; only either an incompetent new system or one with the usual glitches and bugs (OnlySky commenced just in the last week). So it's "wait and see" right now.
Just as I was writing this, Bob put up a snarky comment:
Let me know if Dave gets out of line (or more out of line, anyway). I'm trying to figure out how to see all the comments. So far, just those comments in reply to me come as email.
I signed up for email notification for Dave's posts, and the first one was "Seidensticker's Folly # a billion" and cancelled.
"Oh, yeah …" has sprung to mind several times in reading his comments.
Of course, the "Seidensticker Folly" series is in reply to his relentless anti-theist articles: something he requested me to do back in 2018 (and reiterated five days ago by writing to me on his blog, "lots of new posts here. Have at 'em. Let me know what you think." I have now made 77 replies, with not a single peep in counter-reply back from him. I was hoping for better, since he let me comment on his site again. Apparently, it is the height of arrogance and insult to refer to his endless atheist shots at Christianity and the Bible as "folly." I won't even get into all the rank insults he regularly sends our way (and God's way). But the harmless, tweaking word "folly" is the ultimate insult and proof that I am Attila the Hun!
Thus (most disappointingly), there continues to be not the slightest hint of an actual attempted dialogue from Bob. Hope springs eternal, though.
***
Practical Matters: Perhaps some of my 3,900+ free online articles (the most comprehensive "one-stop" Catholic apologetics site) or fifty books have helped you (by God's grace) to decide to become Catholic or to return to the Church, or better understand some doctrines and why we believe them.
Or you may believe my work is worthy to support for the purpose of apologetics and evangelism in general. If so, please seriously consider a much-needed financial contribution. I'm always in need of more funds: especially monthly support. "The laborer is worthy of his wages" (1 Tim 5:18, NKJV). 1 December 2021 was my 20th anniversary as a full-time Catholic apologist, and February 2022 marked the 25th anniversary of my blog.
PayPal donations are the easiest: just send to my email address: apologistdave@gmail.com. You'll see the term "Catholic Used Book Service", which is my old side-business. To learn about the different methods of contributing, including 100% tax deduction, etc., see my page: About Catholic Apologist Dave Armstrong / Donation Information. Thanks a million from the bottom of my heart!
***
Photo credit: revzack (2-14-21) [public domain / Openclipart]
***
Summary: Influential atheist & anti-theist Bob Seidensticker claimed that "free will" wasn't in the Bible. Not only is the phrase there, but also the concept, as I proved.