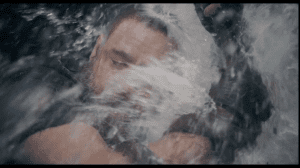 Noah is out in theatres now, and many of you have probably seen it for yourselves already — but in case you needed to watch one more clip before buying your ticket, the studio has released one. And like every other clip they've released so far, this one is carefully edited to avoid any hint of the Nephilim. Check it out — along with some information on the film's box-office performance so far — below the jump.
First, here's the clip:
Noah grossed $1.6 million in theatres last night — good, but not a record-breaker — and based on today's matinees, with special attention paid to the film's strong performance in cities that are "traditionally considered faith-based markets," people are predicting that it could gross around $40 million for the weekend.
Some surveys indicate that older moviegoers are among the most interested in seeing this film, which — considering older folks don't rush out to movies as quickly as the younger moviegoers do — could indicate the film will have strong "legs".
Noah did not get the big push from church leaders that recent films like Son of God did, and some outlets — such as Entertainment Weekly and The Hollywood Reporter — have speculated that Noah could face some competition from the surprisingly successful God's Not Dead, which is now in its second week.
But, as ever, we shall see.
Check out earlier videos and my shot-by-shot trailer analyses here: