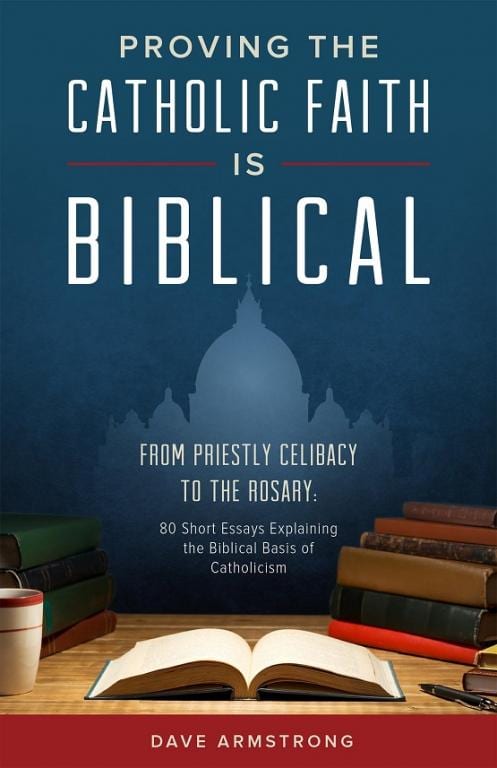 Essay 41 (my original manuscript, with some differences) from my book, Proving the Catholic Faith is Biblical: From Priestly Celibacy to the Rosary: 80 Short Essays Explaining the Biblical Basis of Catholicism (July 2015)
*****
In Partu virginity is the belief that Jesus was born miraculously, without the usual physical travail of childbirth. Mary's virginity was preserved in the biological sense: i.e., the hymen remained intact.
Virginity, as classically understood, is not simply the absence of sexual activity (how we use the term today). It also had a literal physiological component (intact hymen). That's why, in order for the Blessed Virgin Mary to be a "perpetual virgin" in this sense, Jesus' birth (like His conception) had to be supernatural rather than natural.
The whole thing is miraculous: conception; incarnation; in partu birth, though being in Mary's womb for nine months obviously was "natural". This is what the Catholic Church has taught.
A Catholic on another site described objections to this belief (in either agreement or perplexity over) and stated that it would render the placenta and umbilical cord irrelevant, making Mary's pregnancy "appear as a fiction or myth or merely a play or a joke" and indeed, "comical."
He thought the traditional Catholic view (which he thought entailed no implantation of the embryo in Mary's uterus) was "rationally in-congruent and ridiculous." He concluded that he wouldn't be able to defend the Catholic dogma if someone asked him about it. The following was my (off-the-cuff) reply:
Why would you think you have to explain every objection to every miracle that is believed in Christianity? These factors are no more "ridiculous" than the virgin birth itself, if we are to rank levels of supposed "implausibility."
This is a dogma. We believe in faith first; we don't have to "solve every problem" before we believe. That's not Christian faith, given by God's grace, but man-centered rationalism.
There are always "difficulties" and "problems" in any large system of thought. That doesn't prevent people from believing in the tenets of same. This includes physical science, where there are a host of things that remain unexplained (e.g., what caused the Big Bang; whether light is a particle or a wave, how life began, the complete lack of evidence for life anywhere else, etc.). People don't disbelieve in the Big Bang because we can't explain everything about it.
Likewise with Catholic dogma. If even science requires faith and axiomatic presuppositions, how much more, religious faith, which is not identical to philosophy or reason in the first place? God could, for example, have simply made the placenta and umbilical cord disappear when the time came to be born (it doesn't mean they were never there or that there were no natural components). No biggie for Him: the One Who parted the Red Sea, created the universe, and performed a host of other miracles.
This is the same sort of inconsistent thinking and false premise that causes folks to reject the physical, substantial presence of our Lord Jesus in the Eucharist, and Doubting Thomas to disbelieve that Jesus had risen, or those who won't believe unless they have some sign-miracle on demand.
All of this requires faith, and faith comes through grace accepted in free will. One can come up with any number of possible theories dealing with the placenta, etc., but I refuse to accept the premise that holds that we must do that in order to believe the dogma, and solving this "problem" is of little interest to me, even as an apologist. It's pretty low on the list of priorities.
We'd all be in very rough shape if our personal "epistemology" required us to know every jot and tittle of everything before we could believe it. Most things we do or believe in life we don't fully understand at all. One would have to argue that every miracle is "ridiculous" in this sense that is unable to be consistently sustained. God's eternity and self-existence is absurd, creatio ex nihilo is, transubstantiation, Hypostatic Union, Resurrection; on and on it goes.
So why should a different, "super-standard" be applied to Christianity and particularly to Catholic dogma?
***
Related Reading:
*
*
*
*
*
***
*
*
*
***