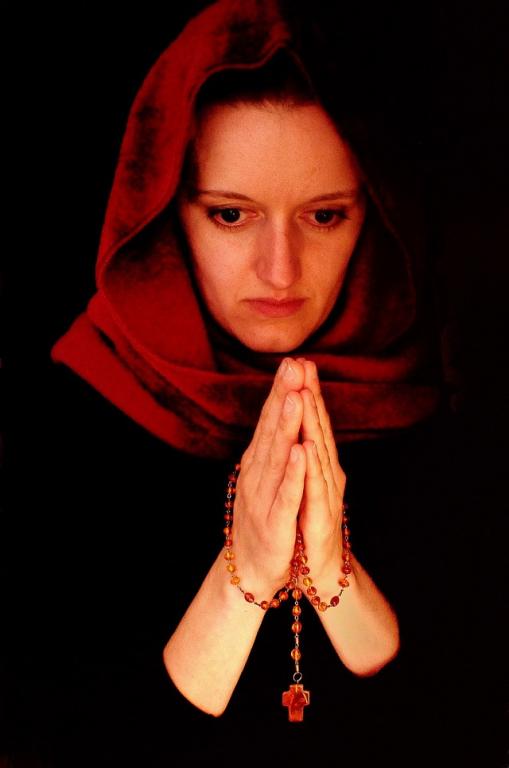 Atheist and anti-theist Bob Seidensticker runs the influential Cross Examined blog. He asked me there, on 8-11-18: "I've got 1000+ posts here attacking your worldview. You just going to let that stand? Or could you present a helpful new perspective that I've ignored on one or two of those posts?" He also made a general statement on 6-22-17: "In this blog, I've responded to many Christian arguments . . . Christians' arguments are easy to refute." He added in the combox: "If I've misunderstood the Christian position or Christian arguments, point that out. Show me where I've mischaracterized them." I'm always one to oblige people's wishes, so I decided to do a series of posts in reply.
It's also been said, "be careful what you wish for." If Bob responds to this post, and makes me aware of it, his reply will be added to the end along with my counter-reply. If you don't see that at the end, rest assured that he either hasn't replied, or didn't inform me that he did. Bob's words will be in blue. To find these posts, word-search "Seidensticker" on my atheist page or in my sidebar search (near the top).
*****
In his post, "25 Reasons We Don't Live in a World with a God (Part 5)" (3-5-18), Bob claimed:
Jesus in the Bible claimed that prayers are reliably answered . . . The Bible has no qualifiers like "if you're worthy" or "if your prayer happens to line up with God's plan."
Earlier, on 5-1-13 (Bob never seems to correct his glaring mistakes, even over several years' time), he likewise opined:
Brethren, I will speak today on the gospel of John, the sixteenth chapter, verse 24. Jesus said, "Ask and you will receive." As the National Day of Prayer approaches (May 5, 2016), this verse is both relevant and unambiguous.
But perhaps it's too unambiguous. Apologists like to water down this verse (and others that declare prayer's effectiveness) to say that they don't mean what they obviously mean, so let's be sure we have this right. Here is this verse in context. Jesus said,
I tell you the truth, my Father will give you whatever you ask in my name. Until now you have not asked for anything in my name. Ask and you will receive, and your joy will be complete (John 16:23–4).
A few verses later, we read,
Then Jesus's disciples said, "Now you are speaking clearly and without figures of speech" (16:29).
Clearly, we are given no choice but to consider it at face value. "Ask and you will receive" means just what you'd think it means.
[ . . . ]
In Matthew, Jesus says, "Ask and it will be given to you; seek and you will find; knock and the door will be opened to you." In Mark, Jesus says, "Whatever you ask for in prayer, believe that you have received it, and it will be yours." In John, Jesus says, "He who believes in me will also do the works that I do; and greater works than these will he do."
The New Testament unambiguously claims that prayer works, but we all know that that's wrong, or, said charitably, prayer doesn't work that way. Apologists handwave that prayer works … for the person doing the praying. Or we're told that prayers are always answered, but "not yet" or "maybe" are valid answers. This reinterpretation of reality is worthy of North Korea or Animal Farm.
In his book, Cross Examined: An Unconventional Spiritual Journey (2011), Bob portrays the "somewhat obnoxious" atheist (Jim) in a fictional dialogue, speaking as follows (as reported in a blog post from 10-15-12):
"[T]he Bible . . . makes plain that prayer is supposed to work that way—you ask for it, and then you get it. Prayer is a telephone call to God, and he always answers your call . . . it does say that you'll get it. . . . Jesus said that if you have faith as tiny as a mustard seed, you will be able to move mountains. Jesus said that prayer offered in faith will make the sick person well. Jesus said that whatever you ask for in prayer, believe that you have received it, and it will be yours. Jesus said that all things are possible to him who believes. Jesus said, 'Whatever you ask in my name, I will do it.' No limitations or delays are mentioned."
It so happens that I wrote about this very issue on Facebook two days ago, in reply to two other (friendly, non-hostile) atheists. I stated:
Prayer is conditional upon being consistent with God's will. So if we pray (to use an extreme example) for a difficult neighbor to be struck down and not able to talk or walk, that wouldn't be in God's will and God wouldn't answer it.

1 John 5:14 (RSV) And this is the confidence which we have in him, that if we ask anything according to his will he hears us.

James 4:3 You ask and do not receive, because you ask wrongly, to spend it on your passions.

Even something not immediately immoral or amoral wouldn't necessarily be in God's will, because He knows everything and can see where things might lead; thus may refuse some requests. When Jesus says "ask and you shall receive," etc., it's in a familiar Hebrew proverbial sense, which means that it is "generally true, but admits of exceptions."
I ran across a wonderful article at the Got Questions site that saved me a lot of time and trouble, researching what I know to be in the Bible. It's entitled, "Are there any conditions to answered prayer?" and it's a goldmine of information: all contradictory to Bob's bogus claims (I've added some of the passages and additional thoughts in brackets):
[T]he biblical fact is that prayer has conditions. It's true that Jesus said, "If you believe, you will receive whatever you ask for in prayer" (Matthew 21:22). But, even in that statement, we have one condition to prayer: faith. As we examine the Bible, we find that there are other conditions to prayer, as well.

[James 1:5-8 If any of you lacks wisdom, let him ask God, who gives to all men generously and without reproaching, and it will be given him. [6] But let him ask in faith, with no doubting, for he who doubts is like a wave of the sea that is driven and tossed by the wind. [7,8] For that person must not suppose that a double-minded man, unstable in all his ways, will receive anything from the Lord.

Matthew 10:51-52 And Jesus said to him, "What do you want me to do for you?" And the blind man said to him, "Master, let me receive my sight." [52] And Jesus said to him, "Go your way; your faith has made you well." And immediately he received his sight and followed him on the way. (cf. Lk 18:25-32)]

[ . . . ]

2) . . . Paul prayed three times to be healed of an affliction, and each time God said, "No." Why would a loving God refuse to heal Paul? Because God had something better for him, namely, a life lived by grace. Paul stopped praying for healing and began to rejoice in his weakness (2 Corinthians 12:7–10). [see the passage below]

[ . . . ]

4) Pray from a righteous heart (see James 5:16). The Bible speaks of having a clean conscience as a condition to answered prayer (Hebrews 10:22). It is important that we keep our sins confessed to the Lord. "If I regard wickedness in my heart, The Lord will not hear" (Psalm 66:18, NAS).

[James 5:16 . . . The prayer of a righteous man has great power in its effects.

Hebrews 10:22 let us draw near with a true heart in full assurance of faith, with our hearts sprinkled clean from an evil conscience and our bodies washed with pure water.

Proverbs 15:8 The sacrifice of the wicked is an abomination to the LORD, but the prayer of the upright is his delight.

See other examples of God not accepting worship because of unrighteousness and rebelliousness.

Isaiah 1:15 When you spread forth your hands, I will hide my eyes from you; even though you make many prayers, I will not listen;
your hands are full of blood. (cf. Jer 11:11)

Isaiah 59:2 but your iniquities have made a separation between you and your God, and your sins have hid his face from you so that he does not hear.]

5) Pray from a grateful heart (see Philippians 4:6). Part of prayer is an attitude of thanksgiving.

[Philippians 4:6 Have no anxiety about anything, but in everything by prayer and supplication with thanksgiving let your requests be made known to God. ]

6) Pray according to the will of God (see 1 John 5:14). [see above] . . .

[ . . . ]

9) Pray unselfishly (see James 4:3). Our motives are important. [see above]
Here is the passage (mentioned above) where St. Paul's petitionary prayer request was expressly turned down by God:
2 Corinthians 12:7-9 And to keep me from being too elated by the abundance of revelations, a thorn was given me in the flesh [Dave: many Bible scholars believe this to be an eye disease], a messenger of Satan, to harass me, to keep me from being too elated. [8] Three times I besought the Lord about this, that it should leave me; [9] but he said to me, "My grace is sufficient for you, for my power is made perfect in weakness." I will all the more gladly boast of my weaknesses, that the power of Christ may rest upon me.
The prophet Jonah prayed to God to die (Jonah 4:3): "Therefore now, O LORD, take my life from me, I beseech thee, for it is better for me to die than to live." (cf. 4:8-9). God obviously didn't fulfill the request, and chided Jonah or his anger (4:4, 9). The prophet Ezekiel did the same: "O LORD, take away my life" (1 Kgs 19:4). God had other plans, as the entire passage shows. If we pray something stupidly, God won't answer. He knows better than we do.
Jesus also tells the story (not a parable, which don't have proper names) in Luke 16 of Lazarus and the rich man, in which two petitionary requests (in effect, prayers: 16:24, 27-28, 30) to Abraham are turned down (16:25-26, 29, 31). Since Jesus is teaching theological principles or truths, by means of the story, then it follows that it's His own opinion as well: that prayers are not always answered. They have to be according to God's will.
But wait! Bob says, after all: "The Bible has no qualifiers" and "No limitations or delays are mentioned [for prayer]." Really? It's sort of obvious, by now, ain't it?: that Bob often is quite ignorant of what the Bible actually teaches. He displays his biblical illiteracy and ignorance rather spectacularly here (in his book and three blog posts), and comes off looking very foolish (as so often with him). He made claims about the biblical teaching on prayer, not just about prayer in general. And that can be examined, because it's an objective claim about concrete facts (the text of the Bible). I did that, and the results were not favorable to him.
And rest assured that this is no isolated incident with Bob and wholesale distortions of the Bible. It's verified every time I have looked into what he claims about Holy Scripture (thus far, seven posts and no end in sight). He appears to get a charge out of continually warring against straw men of his own making.
All — including flat-out lies — for the sake of the noble anti-theist / anti-Christian / anti-Bible crusade, right Bob?
***
Photo credit: PublicDomainPictures (12-17-12) [Pixabay / CC0 Creative Commons license]
***